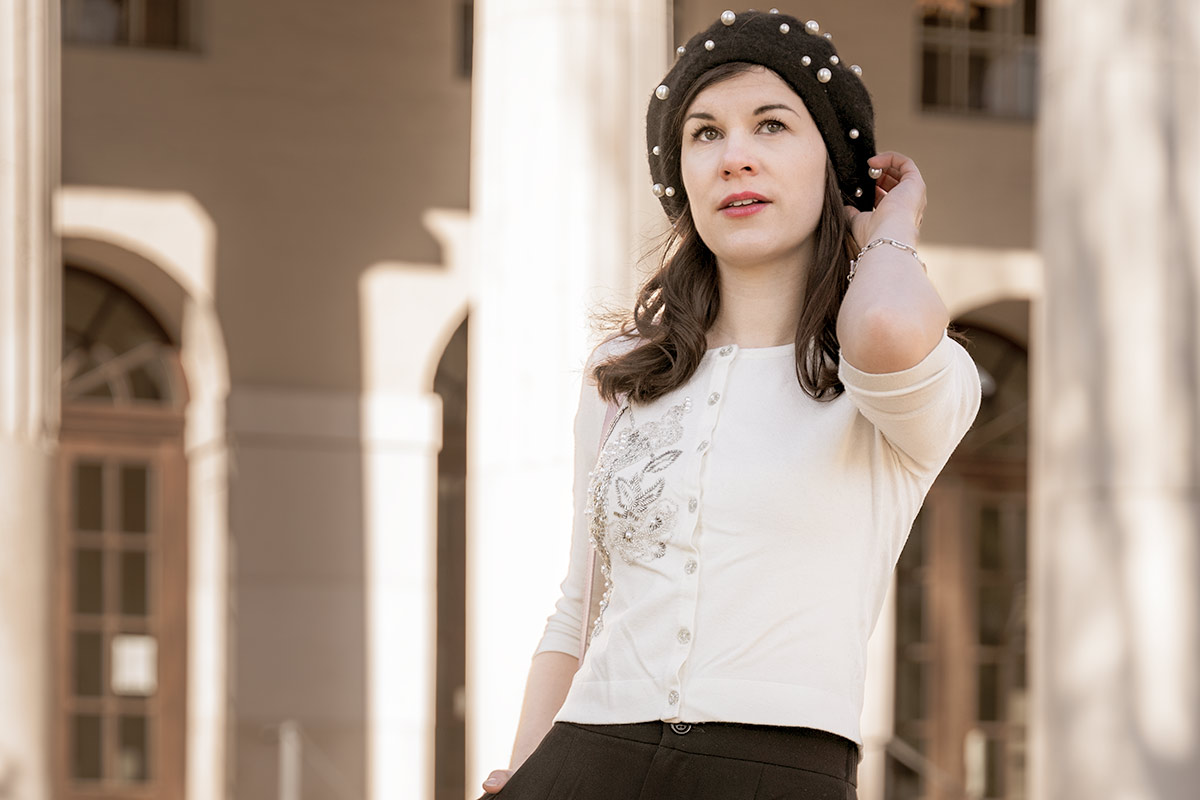 This blog contains affiliate links (marked with *). If you shop products via those links, I may get a small provision which helps me to maintain my blog. Of course the price doesn't change.
Cardigans for spring
A hint of spring is in the air! The days might still be cold, nevertheless, the days are finally getting a bit longer and warmer. So it is finally time to wear my spring pieces – although I am still not able to wear my light dresses, obviously. However, I do like to put on some wonderful cardings. These are acutally perfect for those late winter/early spring days. They look pretty and keep you warm. As soon as it gets warmer, they are also great as a jacket on top of dresses. So in the following, I am going to show you the most beautiful cardigans for spring.
Sparkly Cardigans to add Glamour to Everyday Life
When thinking of cardigans, one might not think about "glamour". However, cardigans with sparkly details are definitely glamorous and perfect to transform a casual outfit into a more elegant one.
*Affiliate links

What to wear with sparkly Cardigans:
I like to wear my white cardigan with sparkly details (find a very similar one here*) with subtle skirts or cool cigarette trousers*. Furthermore, such a cardigan goes well over an elegant dress for evening occasions.
*Affiliate links

---
Pastel-coloured Cardigans for Spring
Nothing feels more like spring than pastel-colours! Cardigans in these colours are therefore absolutely perfect for this time of the year.
*Affiliate links

What to wear with pastel-coloured Cardigans:
If you like it colourful, wear your cardigan with other colourful garments! So what about a mint-coloured cardigan* in combination with a bright, lilac skirt*? Now, you only need some colour-matching accessories and you are ready to go.
*Affiliate links

---
Cheerful Cardigans with Flowers, Ruffles & Co.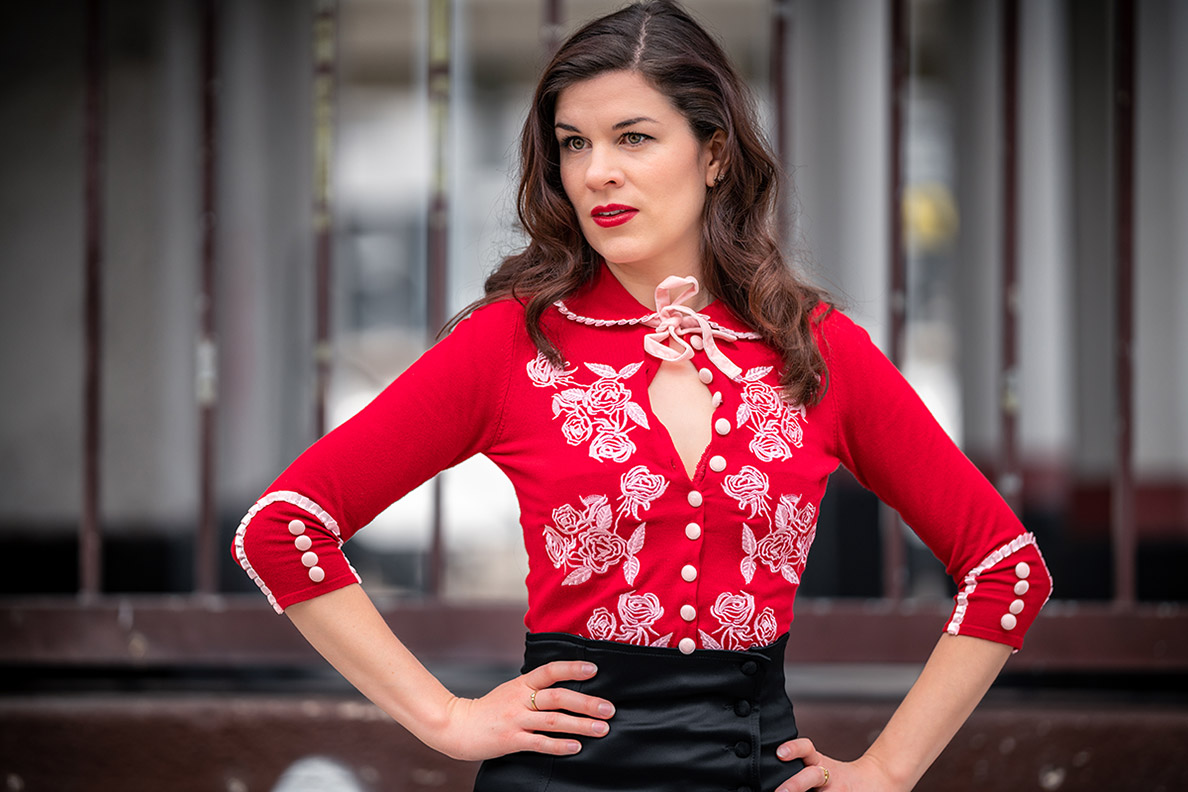 Cheerful cardigans with flower details, pretty collars and ruffles, for example, are perfect for spring as well! I especially like my red cardi with light pink flower decorations by Dita von Teese.
*Affiliate links

What to wear with cheerful Cardigans:
Such cardigans can look very elegant, especially when worn with classy pencil skirts! If you prefer a more casual look, just team them with capri trousers, for example.
*Affiliate links

---