Scary decorations, a spooky atmosphere, and eerie creatures – I love Halloween! This is the time when one can wear the craziest makeup and hairstyles as well as some really fancy accessories. In this blog post, I show you a Halloween outfit, that can be easily transformed into an every day look after the 31st October.
You can shop the featured super cute Nightmare Before Christmas "Spider Dress" at Napo-Shop (Nastrovje Potsdam). The classy black colour and the 60s cut are a great contrast to the fancy print: The fake buttons for example look like Jack Skellingtons skull, while the collar is inspired by a cobweb. With simple accessories and pretty pumps one can wear this dress even in everyday life. For my Halloween look however, I wanted it spooky: A huge floral wreath consisting of black roses by Sophisticated Lady is the perfect accessory. Dark stockings and black nylon gloves by Secrets in Lace finish the eerily beautiful Halloween look.
For my makeup I used the lipstick "Noir Red" by Besame Cosmetics and lots of dark eyeshadow.
Although I really like Halloween, I normally spend the 31st October on my couch watching movies. Maybe I'm going to watch "Nightmare Before Christmas" this year. 😉 What are your plans?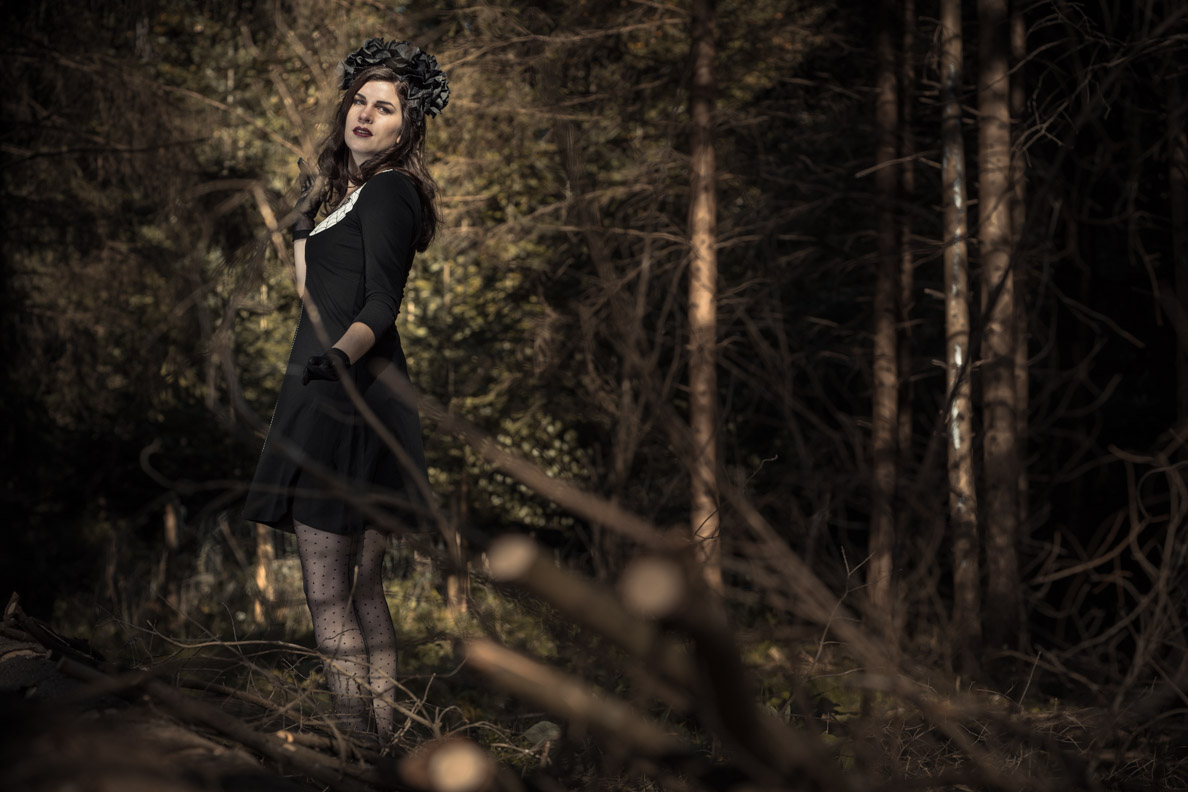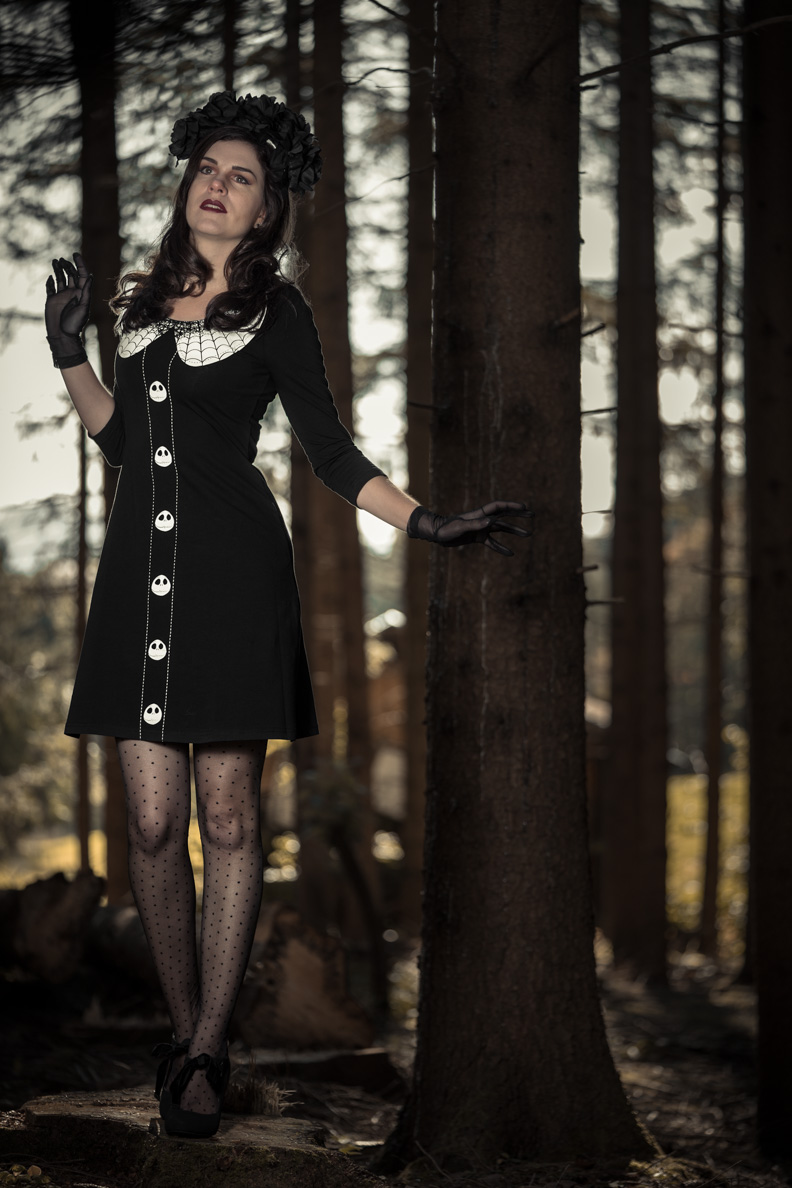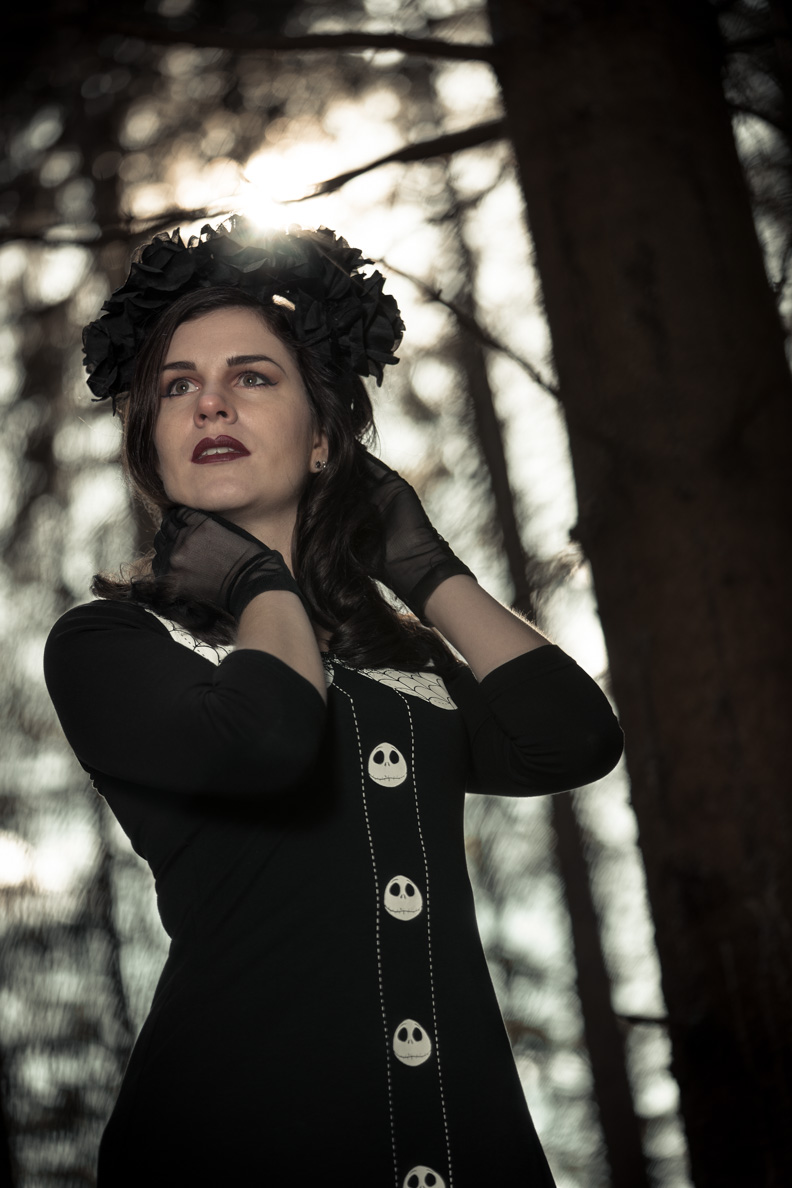 ---
Halloween Outfit Details:
"Nightmare Before Christmas" Dress*: Napo-Shop
Hairflower: Sophisticated Lady
Stockings*: Secrets in Lace Europe
Gloves: Secrets in Lace Europe
Shoes: Mojo Moxy (very similar here)
*PR Sample