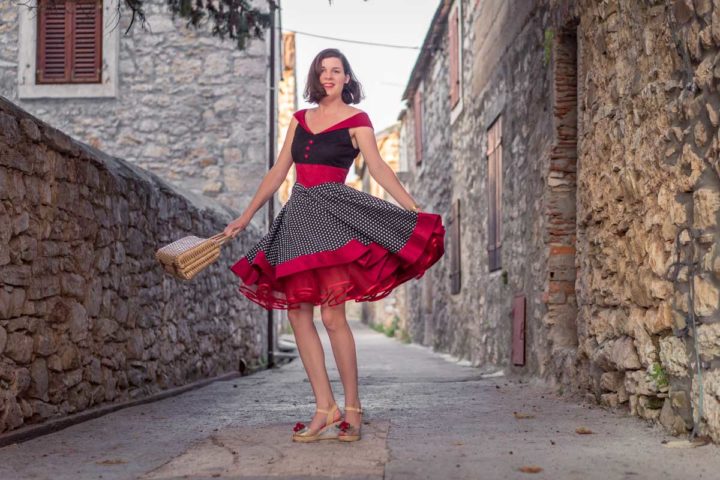 As always, time is flying when on holiday. Our stay in Croatia is almost over, but at the moment, we are enjoying those last warm summer evenings to the fullest. By the way: In my style diary post part five, I'm going to show you only one look, but you will find another outfitpost up on my blog, tomorrow.
Day 9: Warm Summer Evenings with "Sylvia" by BlackButterfly
I already wore "Sylvia" by BlackButterfly last year, as you can see here. This time, I teamed the retro dress with a red petticoat, black rose earrings by Glitter Pardise, wedges by Miss L-Fire, as well as a vintage handbag. With an outfit like this, one is perfectly styled for a walk outside and dinner afterwards. And if it's a bit chilly, don't forget your cardigan. 😉
My makeup is quite simple. I only wear a soft foundation, in my case the Nude Air Foundation by Dior, some eyeshadow and mascara. On my cheecks and lips, I applied a lovely red colour – that's it.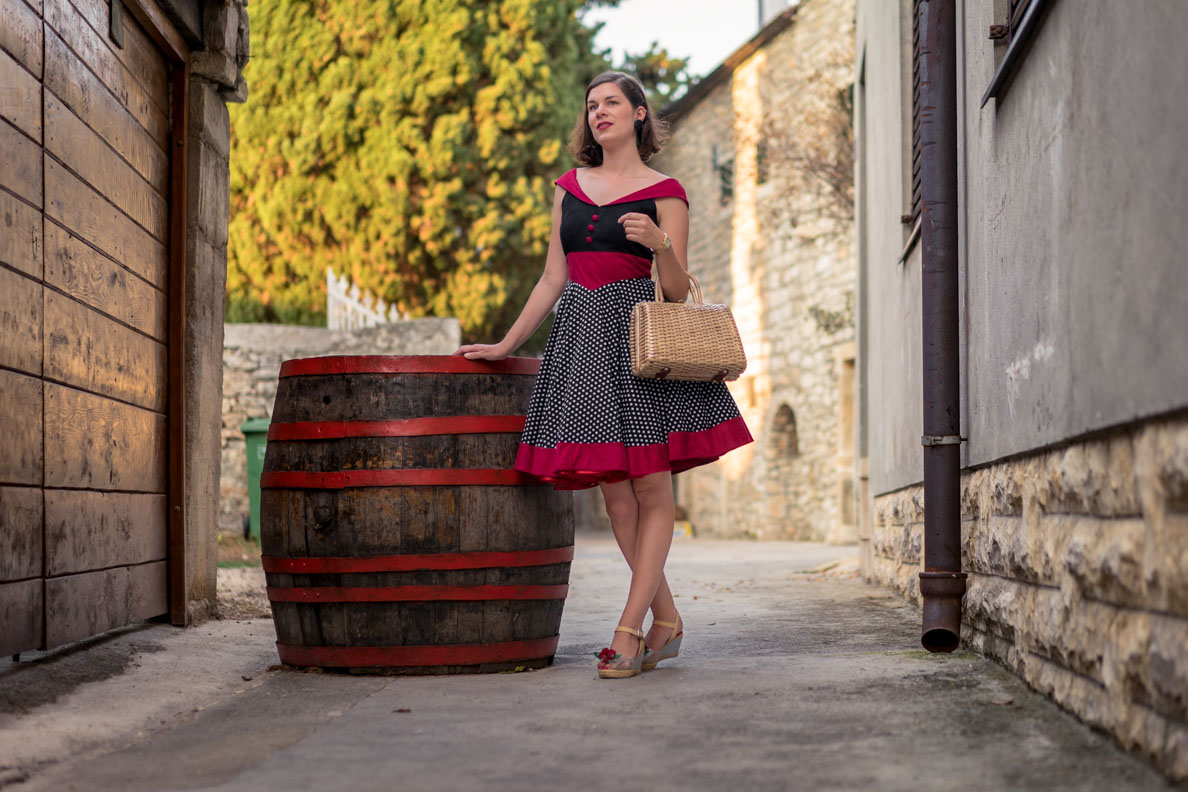 ---
Outfit Details:
Dress "Sylvia": BlackButterfly
Petticoat: similar here
Earrings: Glitter Paradise
Shoes: Miss L-Fire
Handbag: Vintage
---
Makeup Details:
Foundation: Diorskin Nude Air Foundation
Eyeshadow: Dior Eye Reviver Palette
Mascara: Kat Von D Immortal Lash 24 Hour Mascara
Blush: from the "Sugar and Spice" Palette by Makeup Revolution
Lipstick: NYX Soft Matte Lip Cream in "Copenhagen" (Review here)