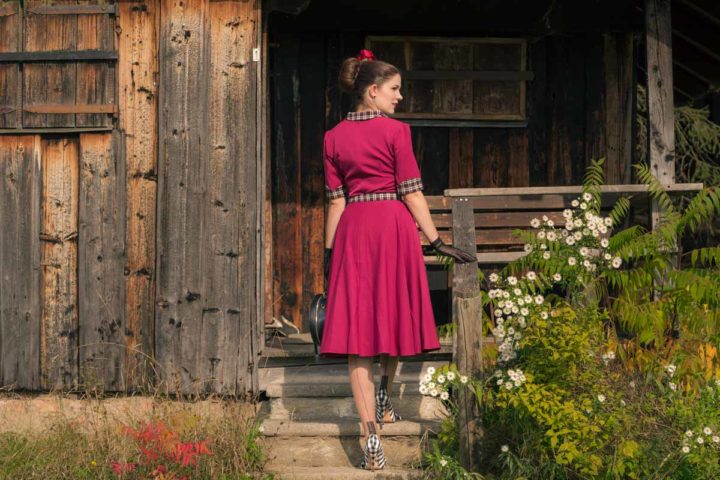 A bank in the nature, the autumn sun, and a good book – this is all I need for a relaxed afternoon outside. It is still warm enough to go out without a thick jacket or cardigan. Yet, the summer heat is finally over – my favourite time of the year just begun! I enjoy wearing warm, vibrant colours, and of course my beloved stockings. A wonderful dress for an autumn day is the "Ella 40s Swing Dress" by Miss Candyfloss, designed by the one and only Miss Victory Violet, who I met just a few weeks ago at Revival Retro.
The raspberry red is simply amazing and exactly what I've been searching for a very long time now. The cute details and the longer hemline make this retro dress a must-have. To give the skirt a bit more volume, I wore a true vintage petticoat from the 50s underneath. PS: In this blog post, Ella tells you something about her inspiriation for the design.
I accessorized the dress with my beautiful new fully fashioned  "Glamour European Heel" stockings by Secrets in Lace. As always, the quality is amazing and they feel so authentic! I own some true vintage nylons, so I know what I'm talking about. Gloves, shoes by Lena Hoschek, and a hairflower by Sophisticated Lady finish this daytime retro look.
In the photos I'm browsing the book "Chanel: Collections and Creations
". A wonderful picture book for Chanel lovers like me.
PS: Miss Victory Violet also desinged a beautiful emerald green dress which you can shop here.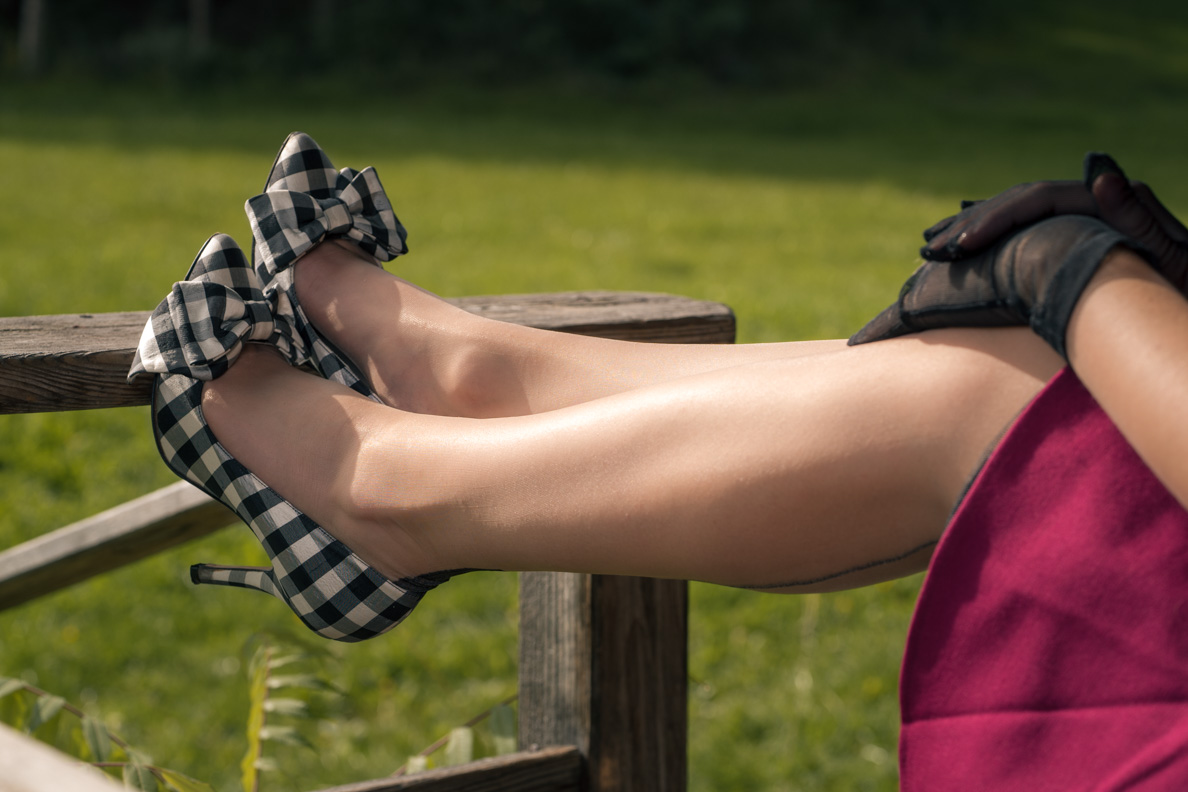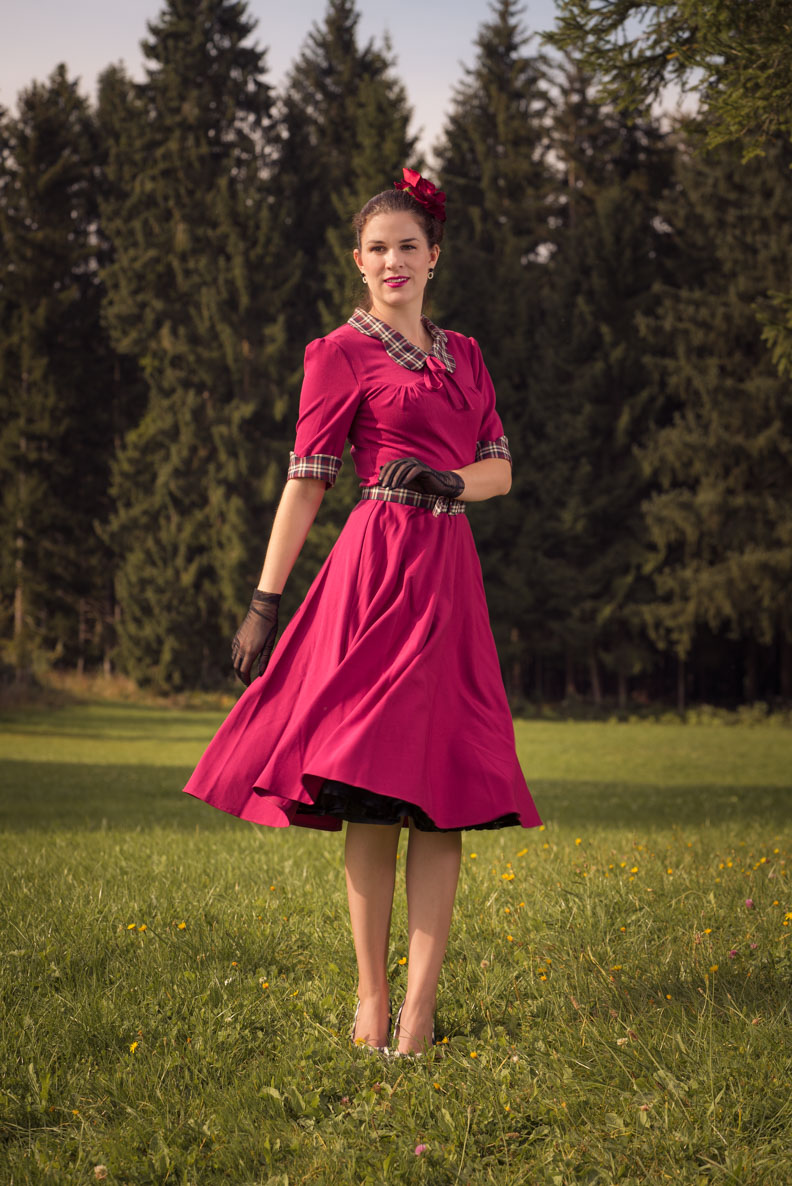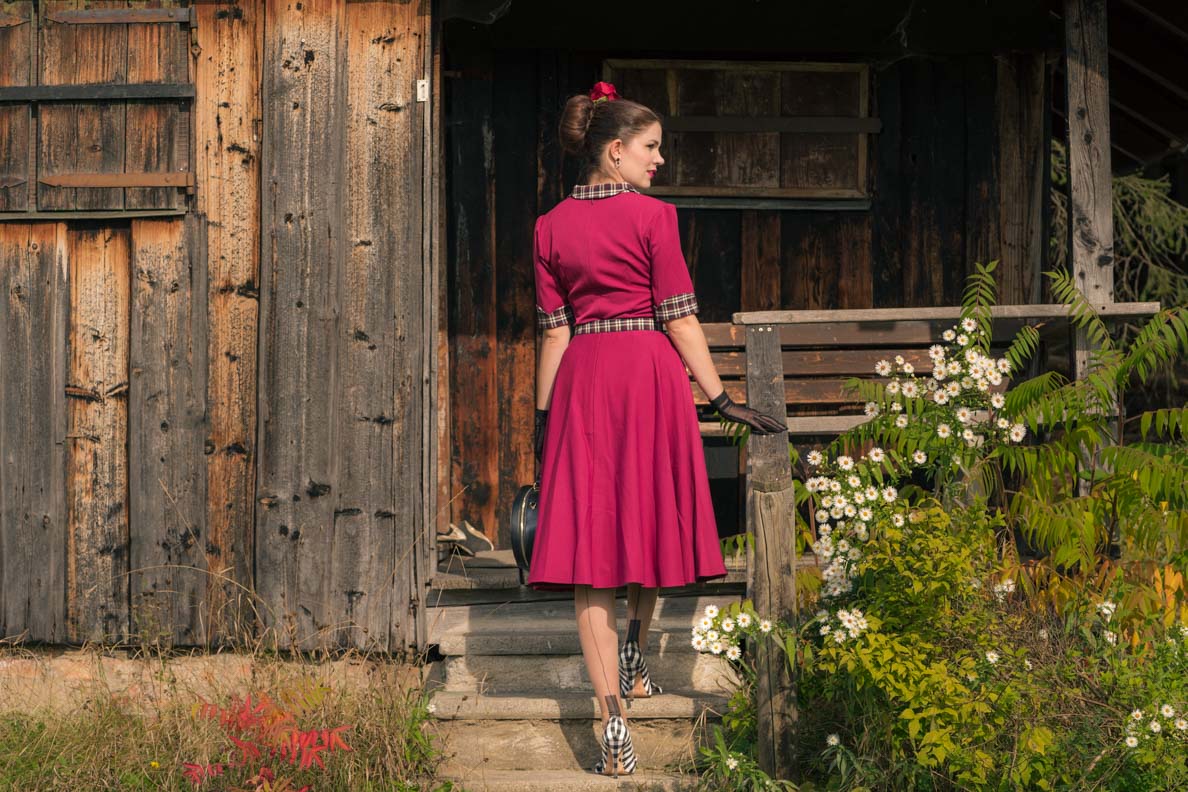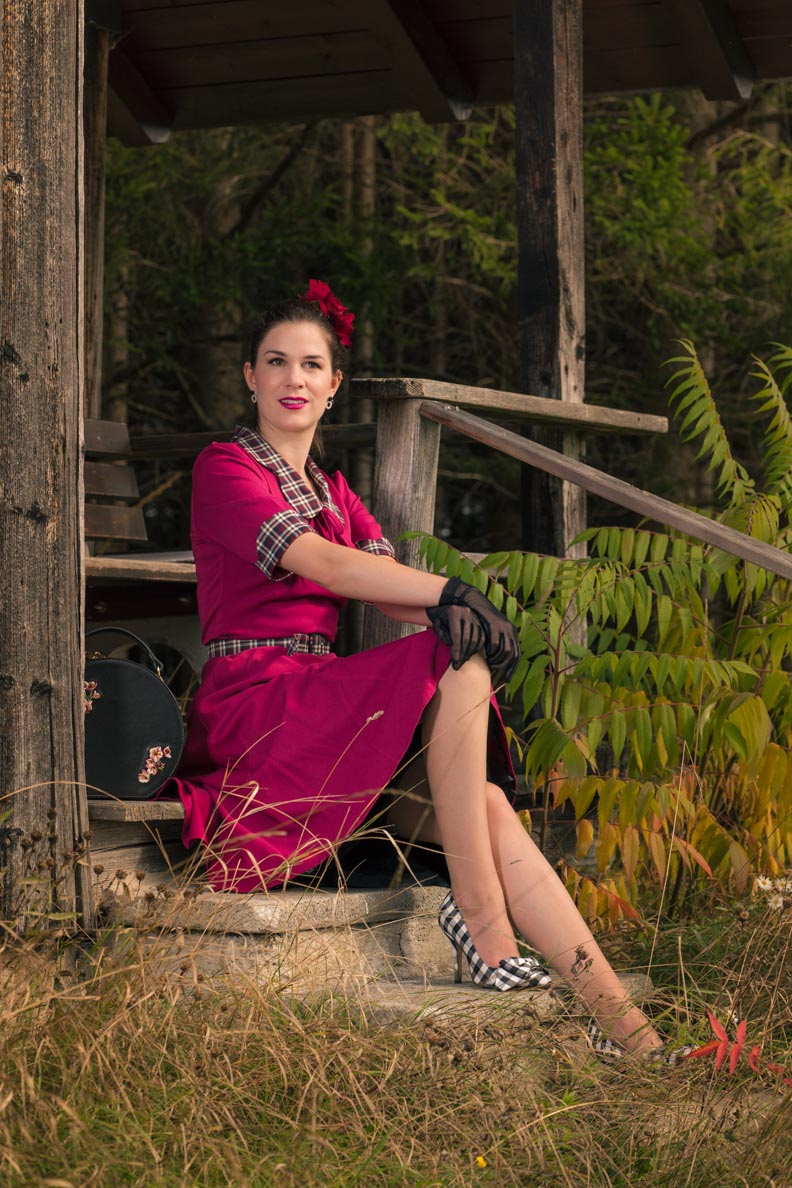 Outfit Details:
Ella 40's Swing Dress: Miss Candyfloss, also available at TopVintage
Stockings*: Secrets in Lace Europe
Gloves: Secrets in Lace Europe
Hairflower: Sophisticated Lady
Shoes: Lena Hoschek (similar here)
Book: Chanel: Collections and Creations
Lipstick: "Aria" by NYX
*PR-Sample