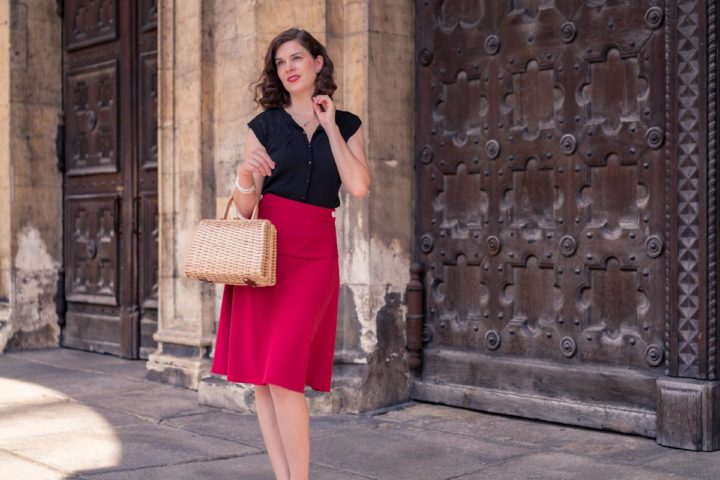 There are clothes in my closet, I wear again and again. One of those is definitely my red swing skirt by The House Of Foxy. I'm actually not even sure how often I showed this piece here on my blog, but some examples are here, here, and here. Another new favourite is quite new to me: the Cardi Front Ajour Franny by King Louie, which I already introduced to you in a completely different combination in this blog post. If you team those two classics, you will get a comfortable, but very elegant 40s inspired look.
An elegant 40s inspired Look with the Cardi Front Ajour Franny
The sleeveless, black cardigan is not only super comfortable, but also looks great. I especially love those little details like the open knit grafic pattern at the neckline. And isn't it the perfect top for my swing skirt! Oh, I simply love outfits in red and black! This is maybe why I wear them so often. 😉
To match my outfit, I chose black retro shoes by Miss L-Fire as well as a vintage handbag from a second hand shop. In the 40s, women usually didn't wear a lot of jewellery, so I didn't either. A pearl bracelet, a small silver necklace and sublte ear studs – that's it.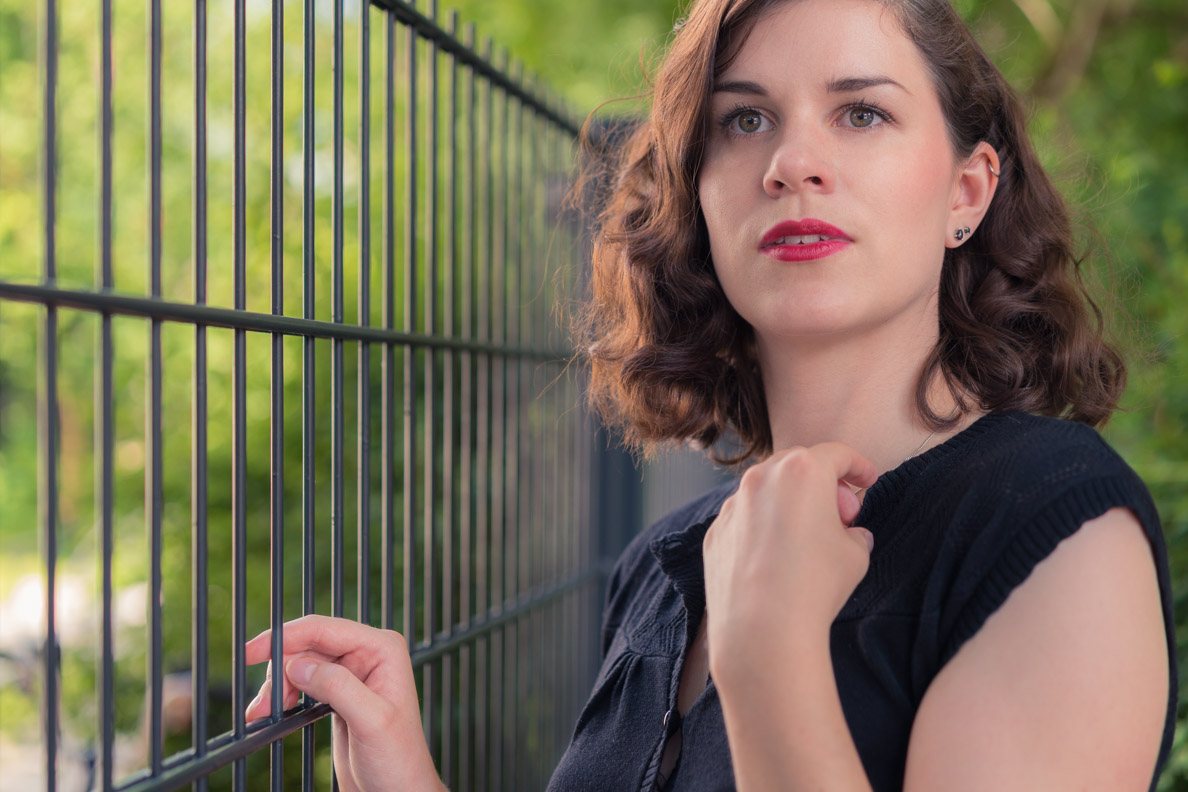 ---
A Walk through the City in a 40s inspired Outfit
This 40s inspired outfit really is super comfortable and therefore perfect for a day in the city. I wore it for a press preview of a new movie which I will introduce to you very soon here on the blog. Afterwards, we (Martin and I) had lunch at King Loui (not to be confused with King Louie) where you will get the very best burgers in Munich! To finish the day, we went to the city park "Enlischer Garten" with a Frozen Yogurt from I love Leo.
PS: If you add some glamorous accessories like stockings, you can easily transform this daytime look into an elegant evening look. (Read more in this blog post.)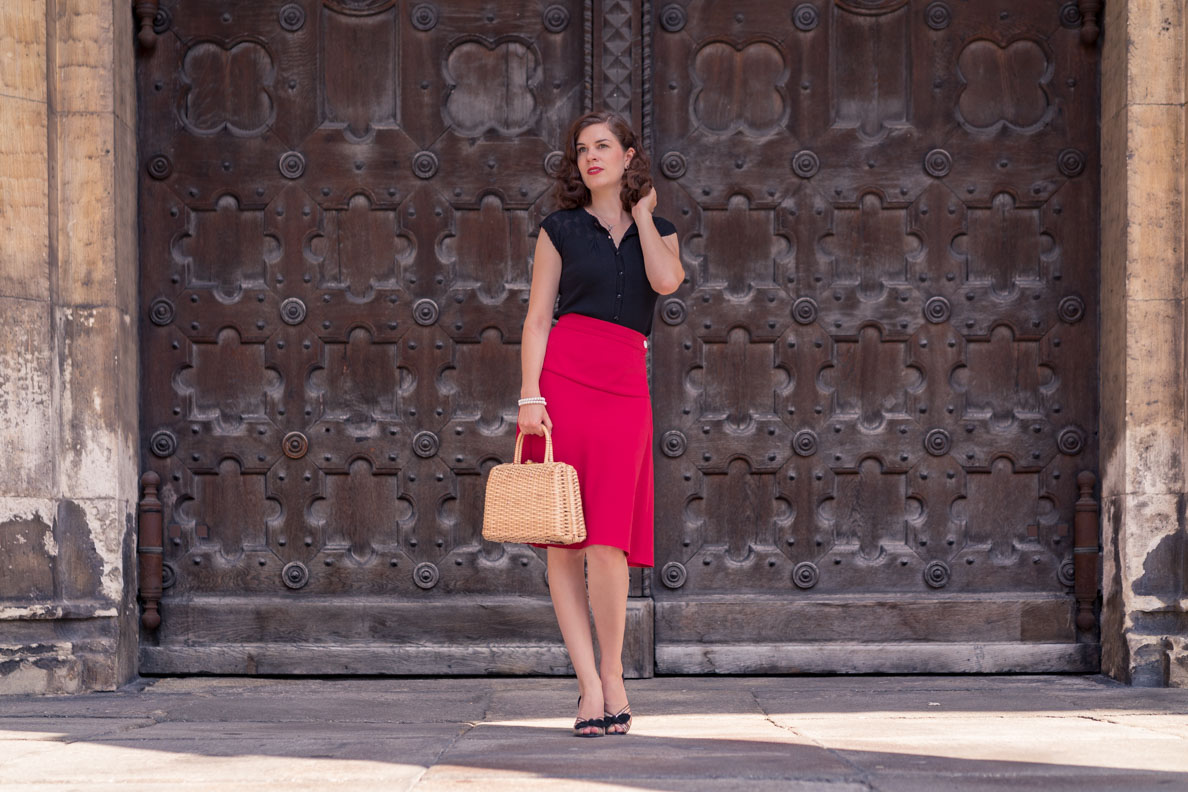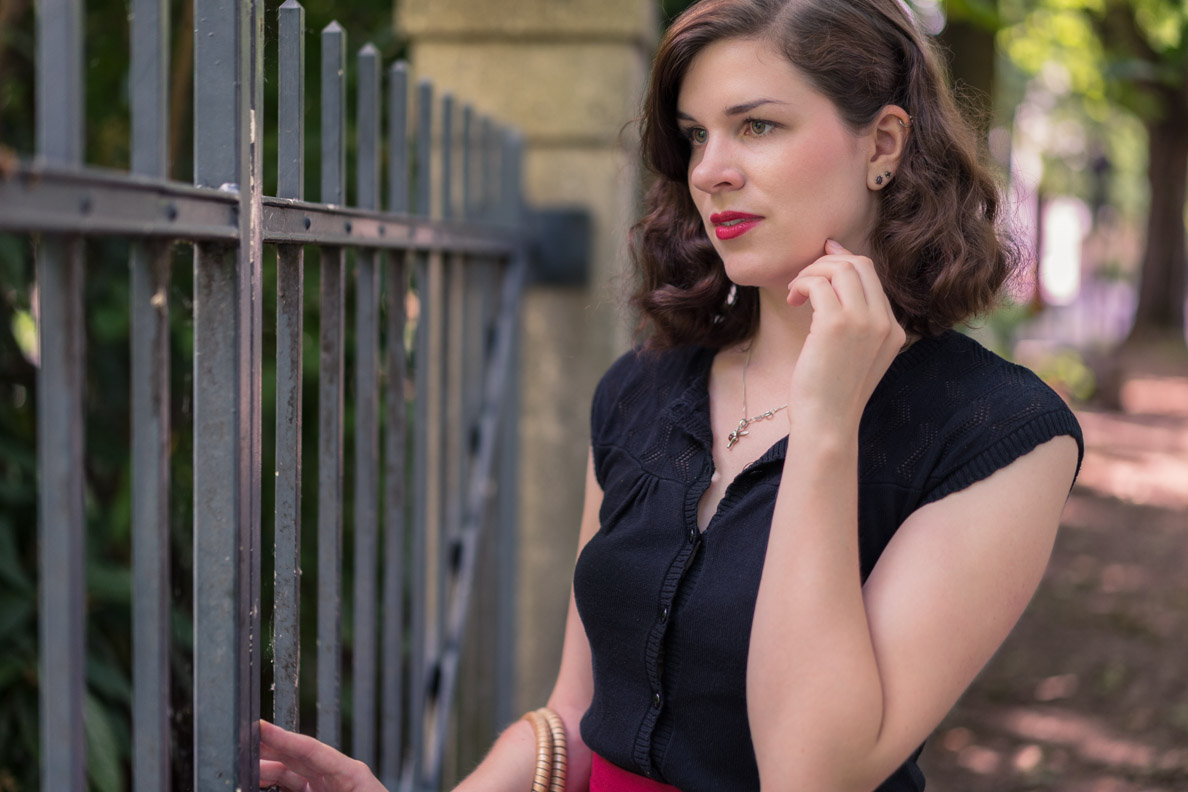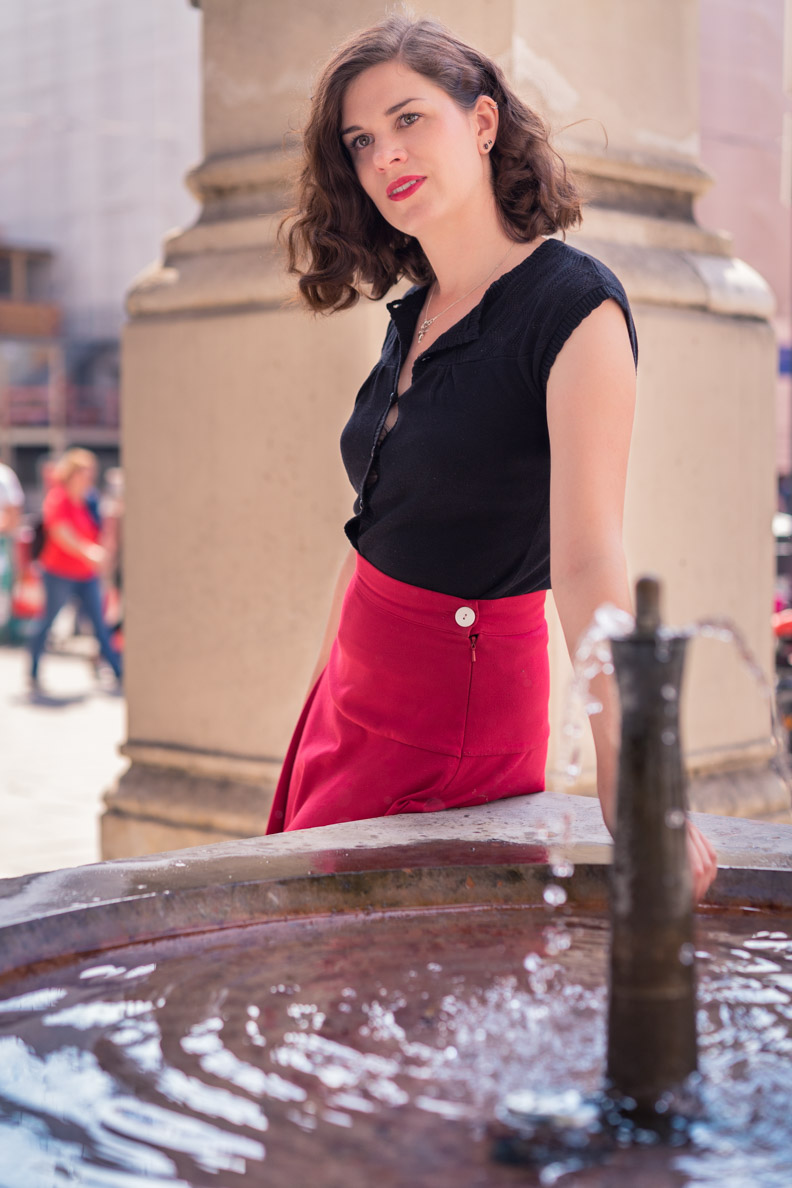 ---
An elegant 40s inspired Outfit – the Details:
Cardi Front Ajour Franny: c/o King Louie
Swing skirt: The House Of Foxy, similar here
Shoes: Miss L-Fire, similar here
Handbag: Vintage
Pearl bracelet: Vintage, similar here