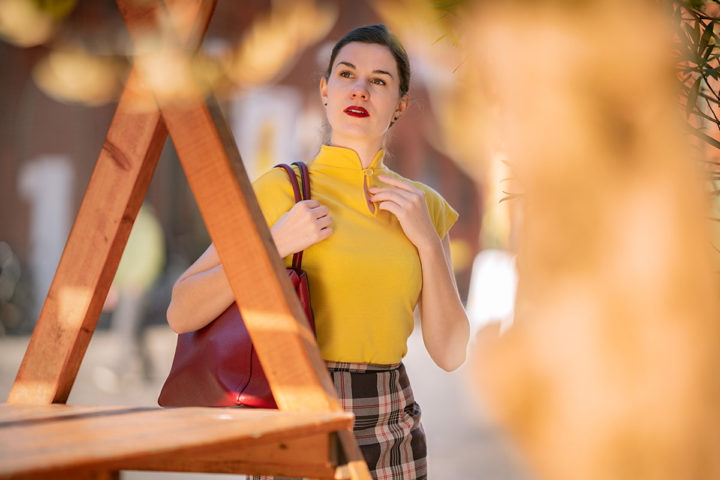 Unusual colour combinations for Autumn
This blogpost contains affiliate links
Even though early autumn usually is very colourful and adds a golden glow to nature, especially late fall is often quite gloomy and grey. During this time of the year, colourful outfits are always able to raise my spirits. But what shades should we wear, if our summer tan is gone and even the trees lost all of their colours? Of course, we all know the usual colour combinations like red and black, or beige and brown. So to add a bit more variety to your looks, I'm going to show you three more unusual colour combinations for autumn that make your complexion glow and your mood better. 😉
1st Colour Combination for Autumn: Dark Red and Yellow
Yellow is not only the colour of the sun, but also absolutely en vogue, currently. In combination with a pale skin, however, the wearer can easily look a bit ill and ashen. This is why it is best to choose warm nuances of yellow like mustard or corn. Warm colours like camel or brown go very well with these shades of yellow. For an extra stylish and colourful look, however, I recommend a warm, dark red.

---
2nd Colour Combination for Autumn: Black and Pastel Shades
Black is always a good idea. And in combination with a deep, dark red, the outfit immediately looks autumnal. However, this isn't a new or very special combination for fall. For an extraordinary autumnal colour combination, I recommend to team black with light, almost pastel colours, like yellow, lilac, and rose. Cosy accessories finish the fall outfit.

---
3rd Colour Combination for Autumn: Dusky Pink and White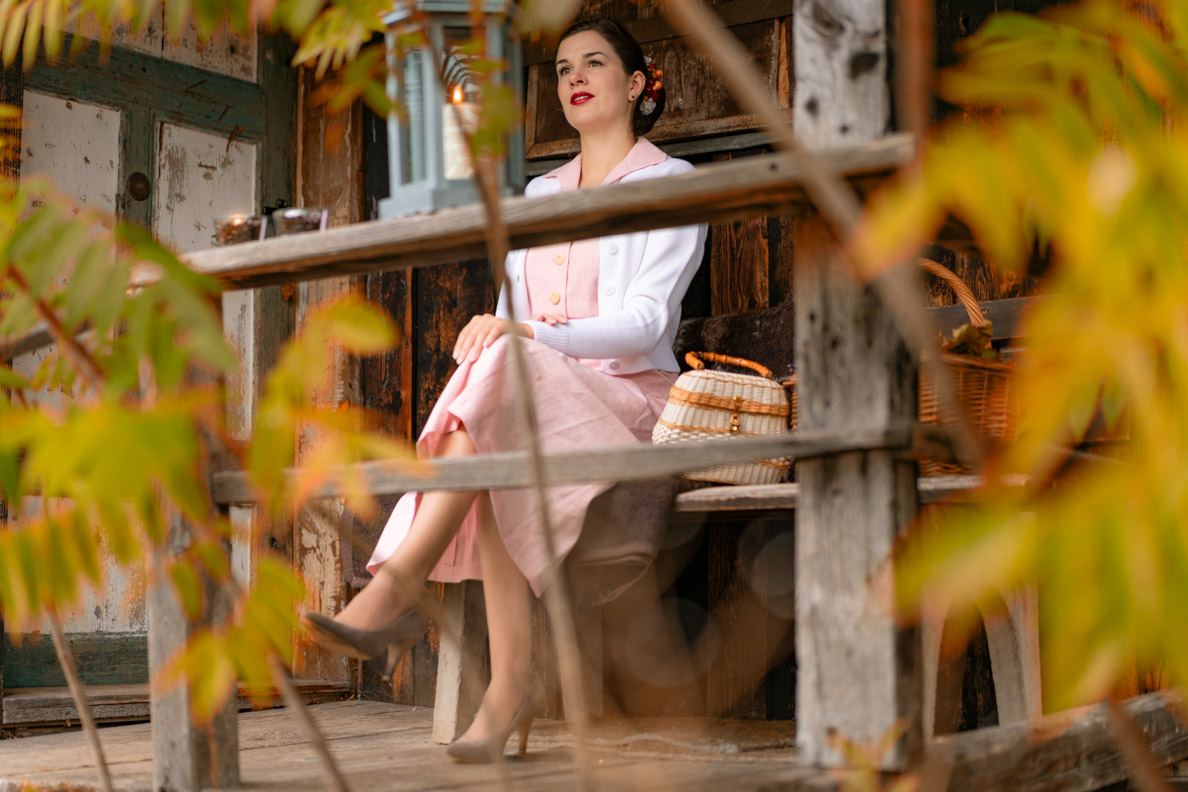 The colour combination of pink and white sounds more like summer than autumn. However, here, the colour temperature is very important. A warm dusky pink in combination with a creamy white brightens up the gloomiest autumn day and still looks appropriate for the season. Accessoires in warm shades like beige or brown and a few red details finish the look. Materials are important as well. Knitted cardigans, dresses made of thick fabrics, stockings, and basket bags are perfect companion for autumn.

---
I hope this blogpost was inspirational for you to experiment more with colours and fabrics in autumn! And now, I wish you lots of fun mixing and matching your outfits! 😉
By the way: You can find more outfit ideas for autumn here.