I own a lot of beautiful retro shoes for summer, it is however hard for me to find warm boots for atumn and winter. Though, there is one pair I really love: "Rosie Lea" by Irregular Choice with a lot of super cute detail. They are even one of my must-haves for fall.
---
Irregular Choice "Rosie Lea": Fancy Design and good Fitting
The heel is with about 9 centimeters not too high, so the boots are still quite comfy to walk in. Although the upper of the shoe is rather low, you are even able to walk in the snow, as this outfit post proofs.
My favourite part of the shoes however are the super fancy and colourful soles. Unfortunately the design disappears after a while of walking.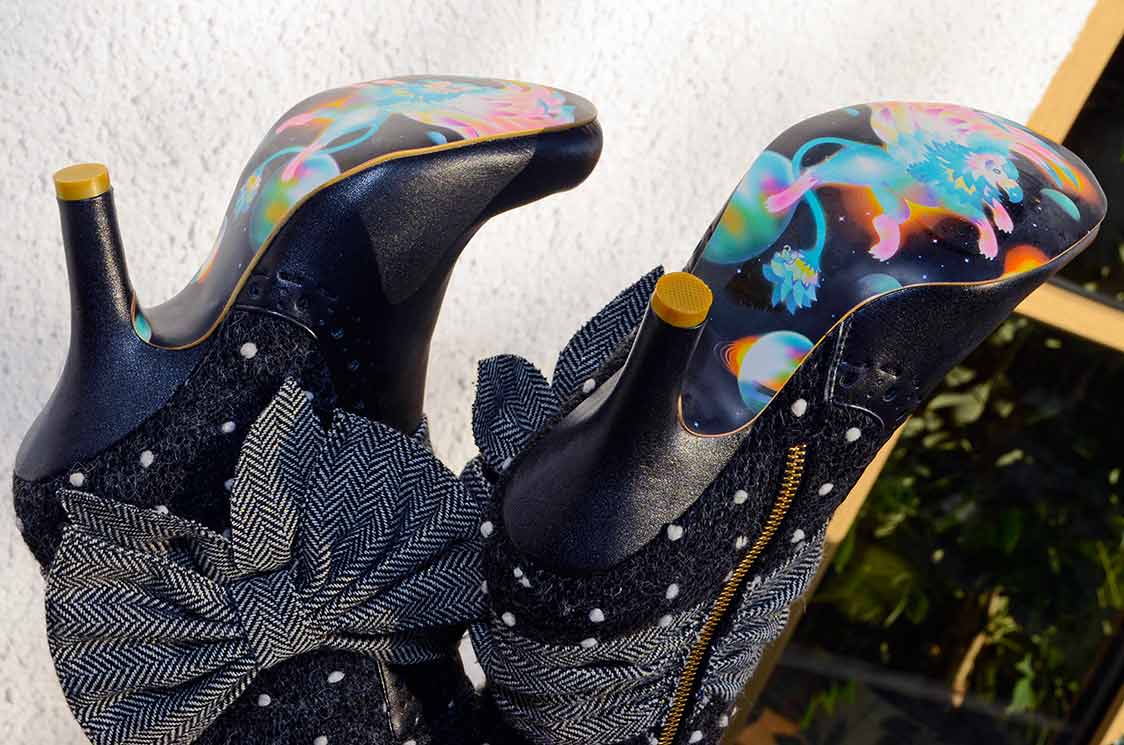 The upper of the shoe is covered with felt and a huge bow. Even on the inner side they look amazing: the sparkling material always raises my spirits. I love wearing those booties with skirts, but they also go well with more casual outfits.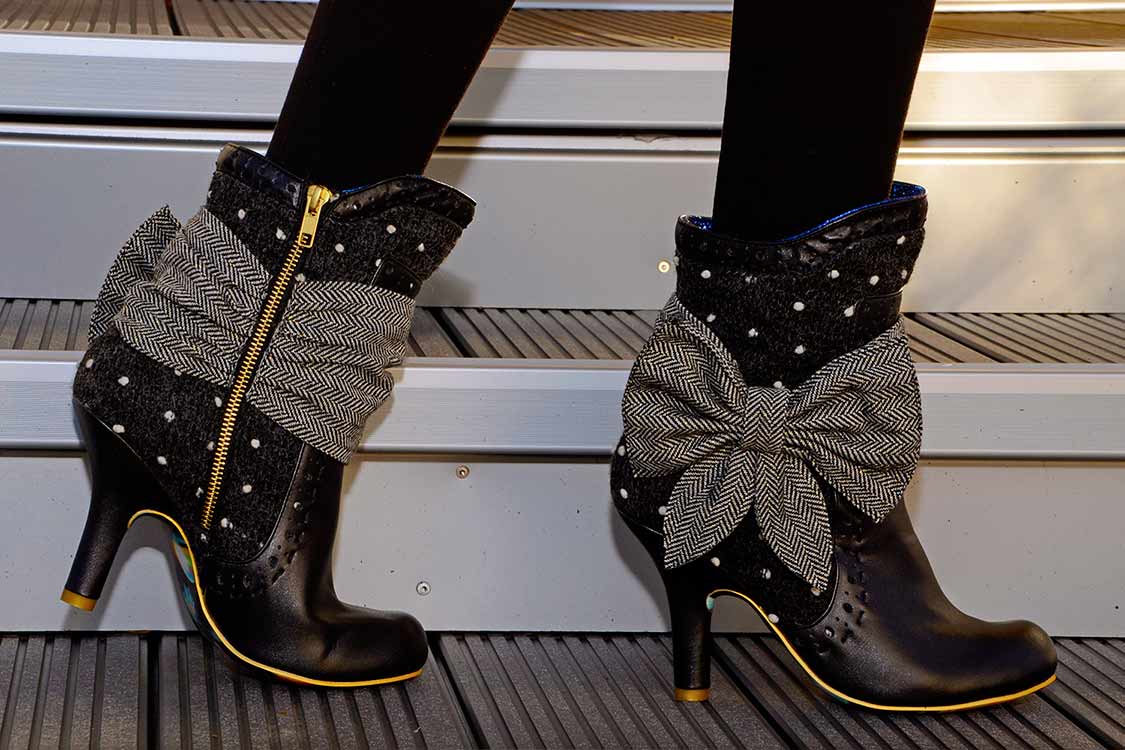 Thanks to the zippers, they are easy to put on. The fitting is quite great, they are just a bit small in my opinion. This is why I bought them in one size bigger than usual – especially beacause I like to wear warm socks underneath when it's very cold outside.
---
Irregular Choice "Rosie Lea": Great Quality, high Price
The shoes are made of synthetic leather, the processing is great. The price is with about 130 Euro a bit hight but still fair in respect of the good quality. If you wear them, they will attract a lot of attention!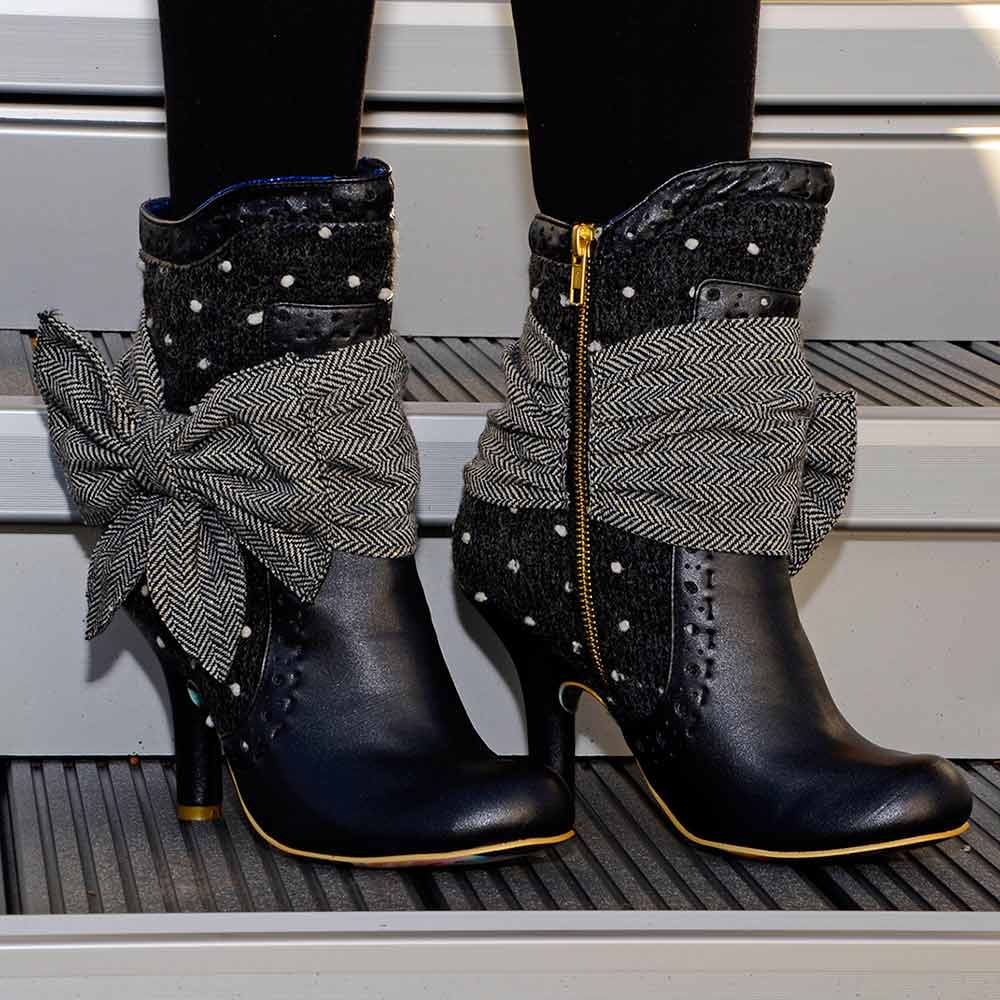 Résumé: The beautiful hight quality boots "Rosie Lea" by Irregular Choice look super cute especially due to the lovely details like a big bow. Particularly the sole is very fancy. The heel is not too high, therefore they are still comfy to walk in. If you would like to own this pretty pair of boots, you have to spend about 130 Euro.
Unfortunately the featured design is no longer available. But I have good news for you: the same version is available in classy black
, elegant navy
, and gorgeous burgundy
.