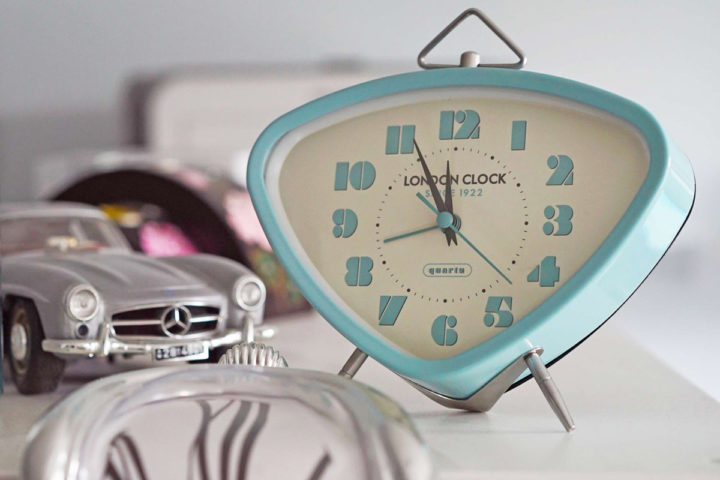 Often, you don't need much to transform a nice flat into a lovely home. My apartment interior is, surprise(!), mainly modern. Some vintage inspired decorative articles however, bring that retro flair into my home. Which articles? I will show you all of them in this blog post.
---
1. Retro Kitchenwear
As you maybe already know from this blog post, I'm not a very talented housewife. Yet, I really  love retro kitchenwear, especially cute cookie boxes. (I love the cookies inside as well.) Shop this gorgeous "Breakfast at Tiffany's" box here
, a similar napkin holder is available here
. And did you noticed the drip map? The quote is so true! You can buy it here.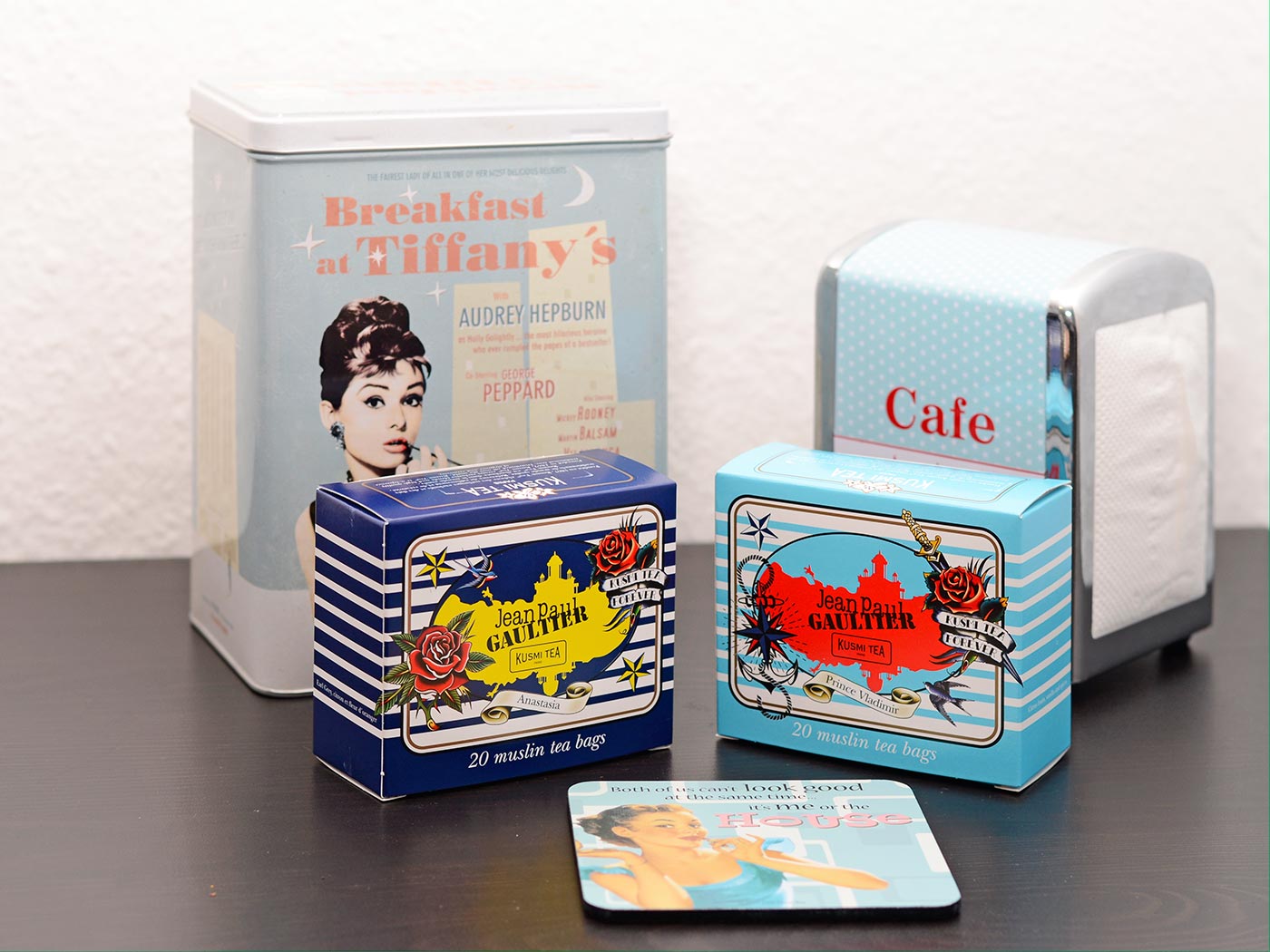 ---
2. Red Mules by Agent Provocateur
I don't have lots of space anyway, so I like to convert my red mules by Agent Provocateur into a decorative article. They are together with colour matching flowers in front of my TV.
---
3. Coffee-Table Books
The name says everything, so I don't think I need to explain more: Coffee-table books look gorgeous on a coffee-table!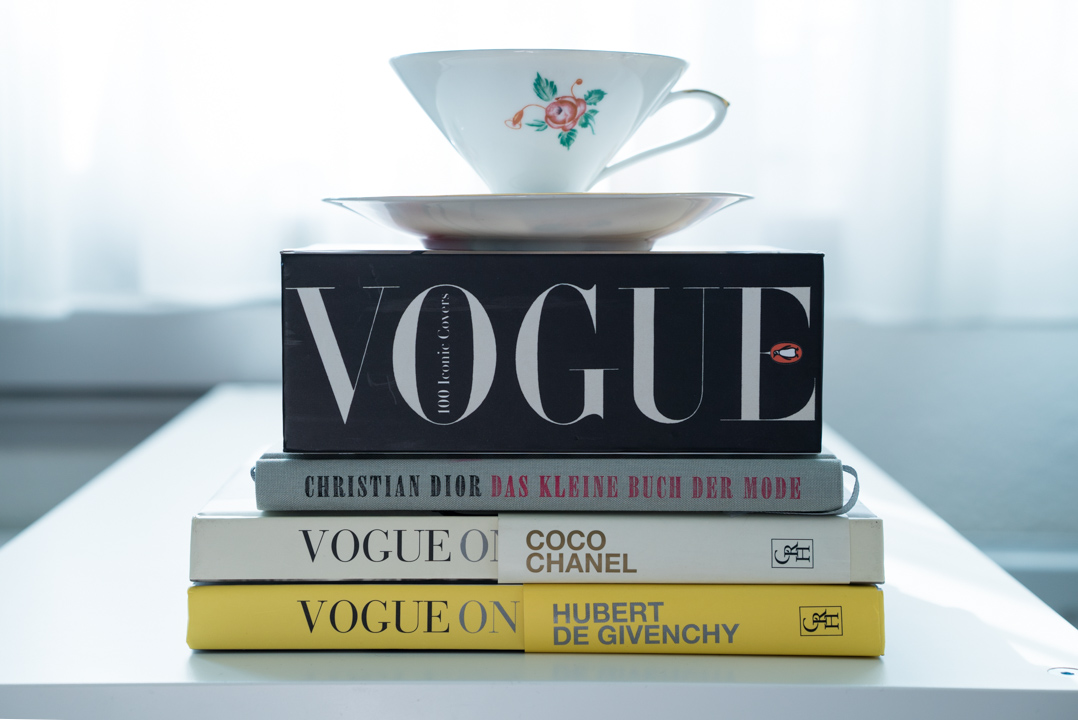 ---
4. Macaron Cushions
Macarons are so delicious! For some French flair at home, I invested in super cute Macaron cushions. They are available at Amazon
for example.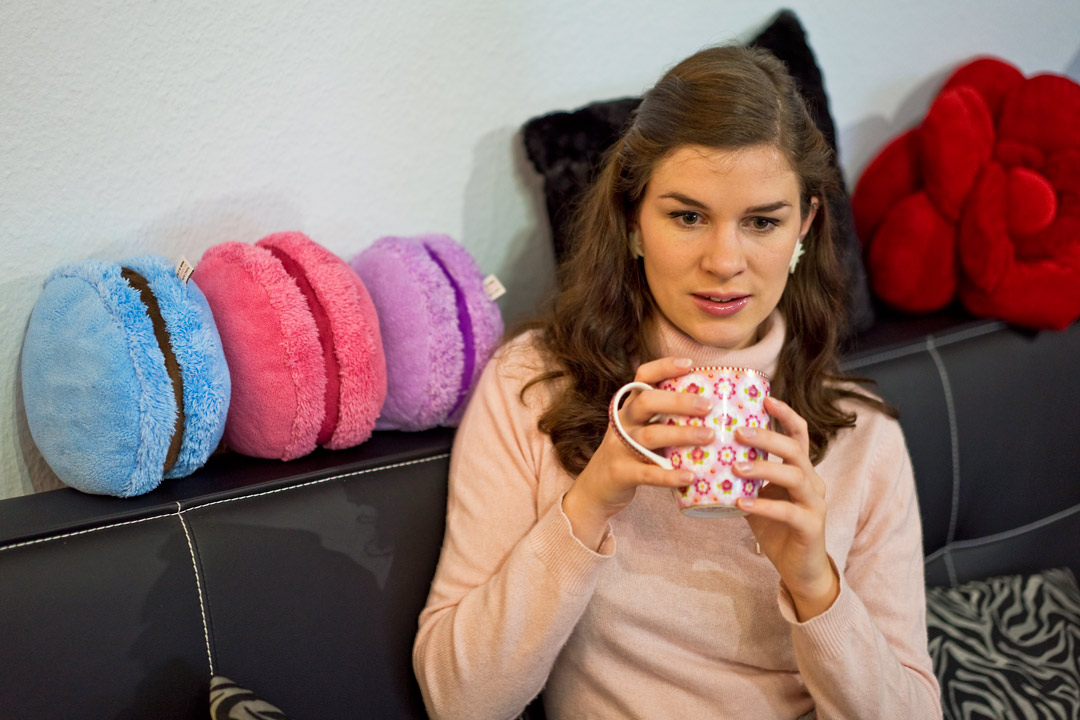 ---
5. Model Cars
The perfect home accessory for vintage and oldtimer lovers like me? A model car like my Mercedes 300 SL, available here
.
---
6. Vintage Jewellery
You would like to know why I use my vintage jewellery as decoration? Then read point two again. Isn't this the most glamorous way to accessorize ones home?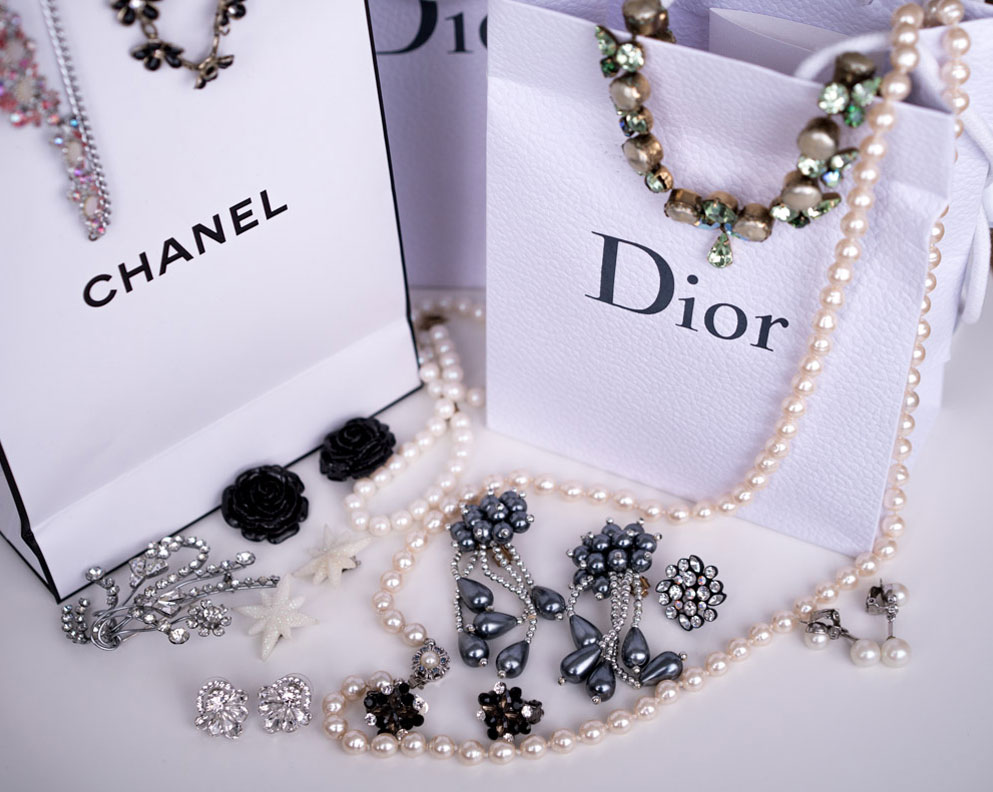 ---
7. Pink Roses
Pink roses are perfect to raise my spirits, even on gloomy and rainy days.
---
8. Scented Candles
I love candles! Especially candles with an intense scent
 for early fall and winter days, and fresh ones
 for late winter and early spring days.
---
9. A Japanese Tea Pot
Tea time is my favourite time of the day. Therefore it's no wonder that I'm obsessed with lovely tea pots like this one
.
---
10. A retro Alarm Clock by London Clock
Is being awakened by a retro alarm clock more pleasant than by a normal alarm clock? Not really, but it simply looks better on the bedside table. Shop a very similar clock here.
---
Here are some of my featured products, click on the little pictures to get straight to the online shop.