Stockings and tights for beautiful legs
There are fancy tights, glamorous stockings, original nylons, and tights as well as stockings that will make your legs appear especially beautiful. In this blogpost, it's all about the latter ones. I'm going to introduce some wonderful, subtle legwear that will accentuate your legs, but doesn't steel the show of the rest of your outfit. Furthermore, I'm going to tell you how to style those stockings and tights.
PS: This doesn't mean other stockings and tights don't look beautiful, or our legs aren't beautiful without special hosiery. Everyone who knows me, knows that I love and wear all different kinds of stockings and tights, and sometimes, I don't wear hosiery at all. But as I got a lot of questions on which hosiery I can recommend that makes the legs look especially beautiful, I decided to talk about this kind of legwear in this blogpost. Nevertheless, I am someone who always claim that everyone should wear what he or she wants. So wear whatever you want, and if you are searching for some hosiery recommendations, keep on reading. 😉
This blogpost contains affiliate links (marked with *)
Stockings and Tights for beautiful Legs: Seams and a pointed Heel
A dark seam on beige stockings definitely is an eye-catcher and can make your legs look optically slimmer and longer – especially if you choose seamed stockings with a french heel (pointed heel). If you choose original fully fashioned nylons, or modern, more elastic stockings with seams, is up to you and your preferences.
*Affiliate links

How to style beige French Heel Stockings:
Elegant, beige french heel stockings with dark seams go very well with a lot of different outfits. I usually team them with skirts and dresses in midi-length. They look especially elegant in combination with pencil skirts/dresses, by the way, but of course you can also wear them with flared skirts.
*Affiliate links

---
Dark Stockings with Seams
Dark stockings can make your legs look slimmer, and seams with pointed heels are the cherry on the cake. You can choose between a lot of different shades from brown to black. Furthermore, you can go for dark stockings with colourful seams to make your outfit even more special.
*Affiliate links

How to style dark French Heel Stockings:
Stockings that are darker than your own skintone can look a bit harsh in combination with light summer dresses, so I usually team such legwear with elegant outfits and darker shades. I personally especially like pencil skirts and fitted dresses, however, flared skirts/dresses look good together with dark stockings as well.
*Affiliate links

---
Hosiery for beautiful Legs: Powdery Shades
Sheer stockings and tights should neither be too matte, nor too shiny (I personally like very shiny legwear, especially for special occasions, however, more matte ones usually are a bit more flattering). So all in all, we need a good average of shiny and matte. Furthermore, I recommend to choose hosiery that is just a little bit darker than you own skintone. A pair of stockings that fulfils all of this for me are the Dita's Daytime Sheer von Secrets in Lace. Those stockings don't have seams, and are therefore also perfect for business looks, but also for everyone who prefers more subtle legwear. But of course you can also go for seamed stockings/tights.
*Affiliate links

How to style powdery Stockings:
Such powdery stockings are allrounders and go well with almost every outfit! I even wear them with shorter dresses, however, when wearing mini dresses, you might rather choose tights (by Falke*, for example).
*Affiliate links

---
Beautiful Fishnet Tights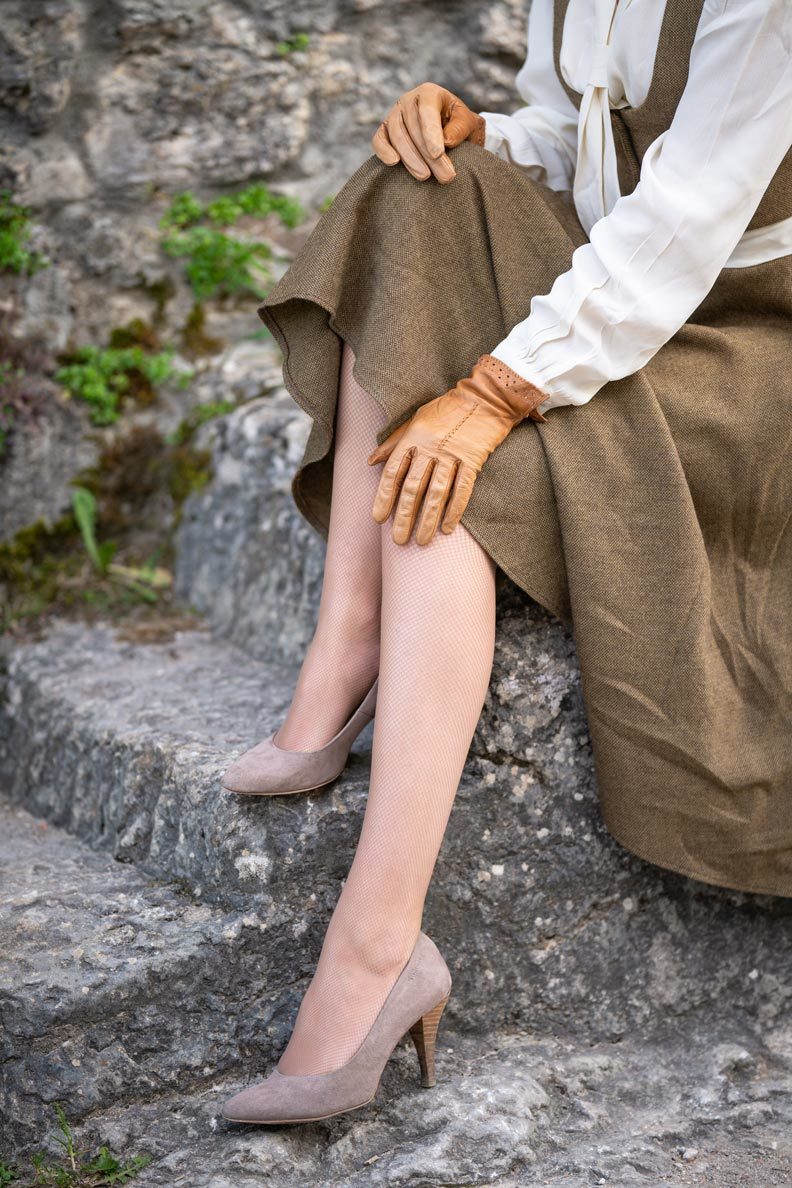 When you think of fishnet tights, you might think they rather look tempting than beautiful or elegant. However, if you choose fishnet tights with small meshes, they are a great way to accentuate your legs.
I personally especially like fishnets in a colour similar to my skintone, as those are still quite subtle, but less "conservative" than classy sheer stockings. If you like a more seductive look, you can also go for black fishnet tights.
*Affiliate links

How to style Fishnet Tights: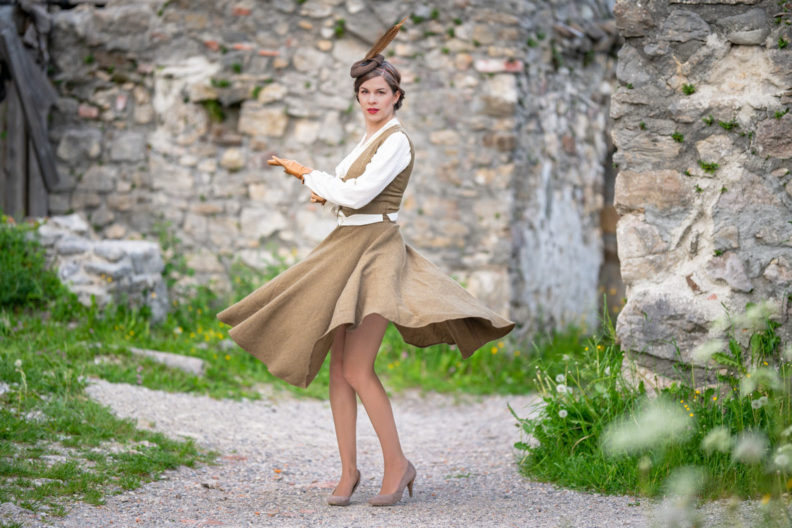 Fishnet tights in your own skin colour are quite easy to style. The only outfits I don't wear with fishnets are business looks, or dresses made of very delicate fabrics.
*Affiliate links

---
This might be also interesting for you: