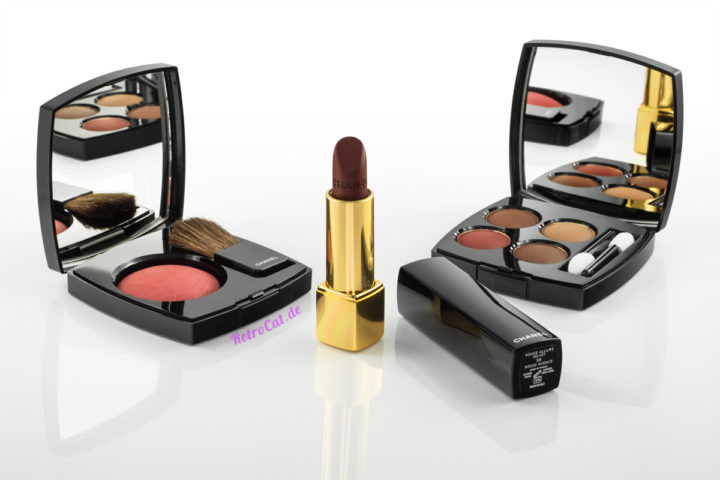 Deep colours, and warm shades – the fashion and makeup autumn collections are definitely my favourite ones. I already showed you some of my fall outfits here on the blog, in this blog post however, I want to focus on makeup. As always, I had to pull myself together at the Chanel counter, because I wanted to buy everything. In this beauty post I show you what's new on my vanity.
---
Chanel Le Rouge: The Les 4 Ombres Palette "Candeur Et Expérience"
What gorgeous colours! The Les 4 Ombres Palette in "Candeur Et Expérience" really is a dream. I love all the natural brown shades, my favourite though, is the brick-red one. All the eyeshadows are amazingly pigmented and easy to blend – definitely a must-have.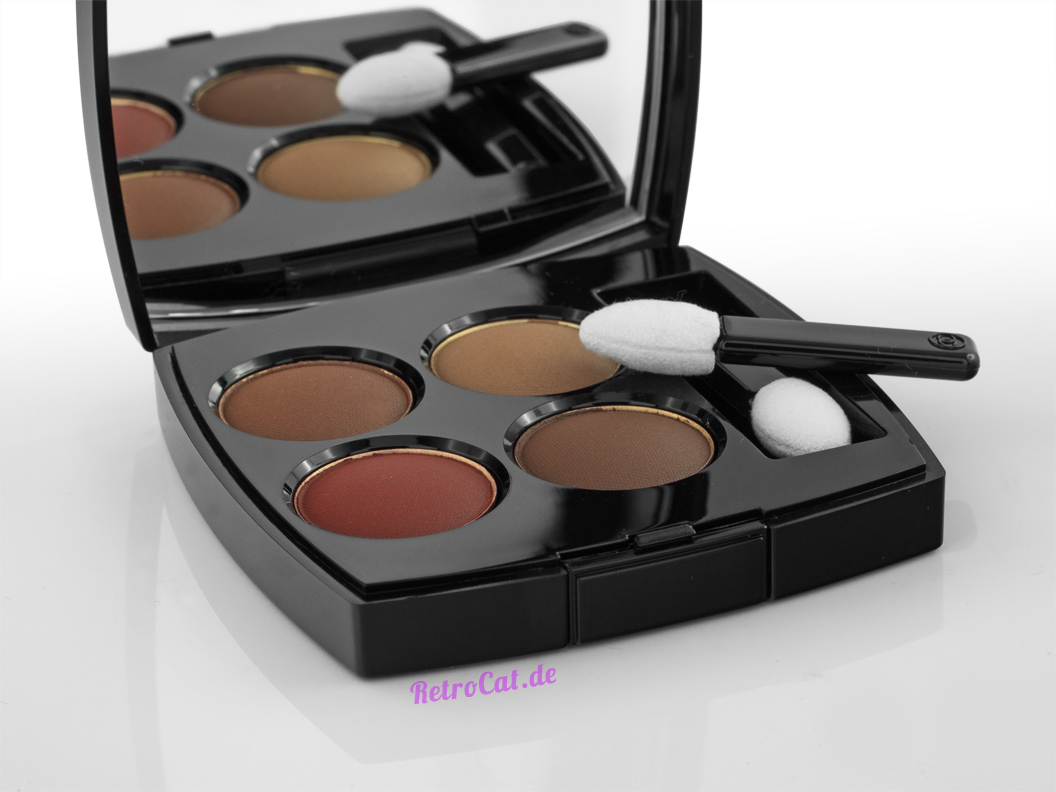 ---
Chanel Le Rouge: The Joues Contraste Powder Blush in "Rouge Profond"
The Joues Contraste Powder Blush in "Rouge Profond" is one of the few limited edition blushes I've ever bought. In contrast to my summer favourite "Exhibit A" by NARS it looks a bit warmer and has some gentle shimmery particles – a look I really love in autumn. Furthermore it smells simply amazing.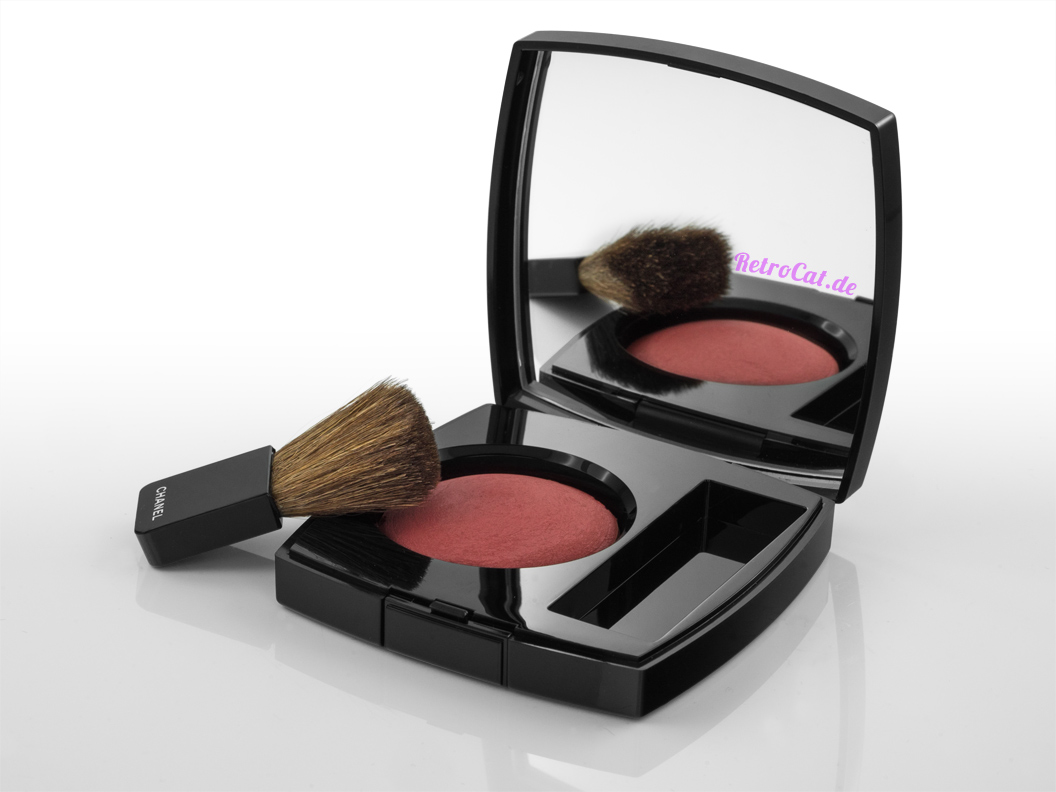 ---
Chanel Le Rouge: The Rouge Allure Velvet Lipstick in "Rouge Audace"
When it comes to red lipsticks, I always lose my self-control, therefore it's no wonder that I also bought a lipstick from the Rouge Allure Velvet series. "Rouge Audace" is a dark, almost brown Bordeaux-red. I like the creamy texture and the amazing wearing comfort in particular.
---
Chanel Le Rouge: The finished Makeup
Especially the eyeshadow palette is perfect to play around and try new things. Everything is possible: from a very natural look up to a dramatic eye makeup. For this look, I chose something in between.
First of all, I applied the brick-red eyeshadow on the two outer thirds of my lid. For the inner third and underneath my eyebrows I used the lightest shade. Then, I draw a thin line just above my crease with the darkest one, which I blended with the help of the middle brown, afterwards. Apply the Le Volume de Chanel Mascara and your eye makeup is done.
On my cheeks I used the Joues Contraste Powder Blush, while the dark red lipstick finishs the look.
My foundation is the Chanel Perfection Lumière Velvet Foundation in "Beige Rose", for my eyebrows I used the  Dipbrow Pomade in "Auburn" by Anastasia Beverly Hills.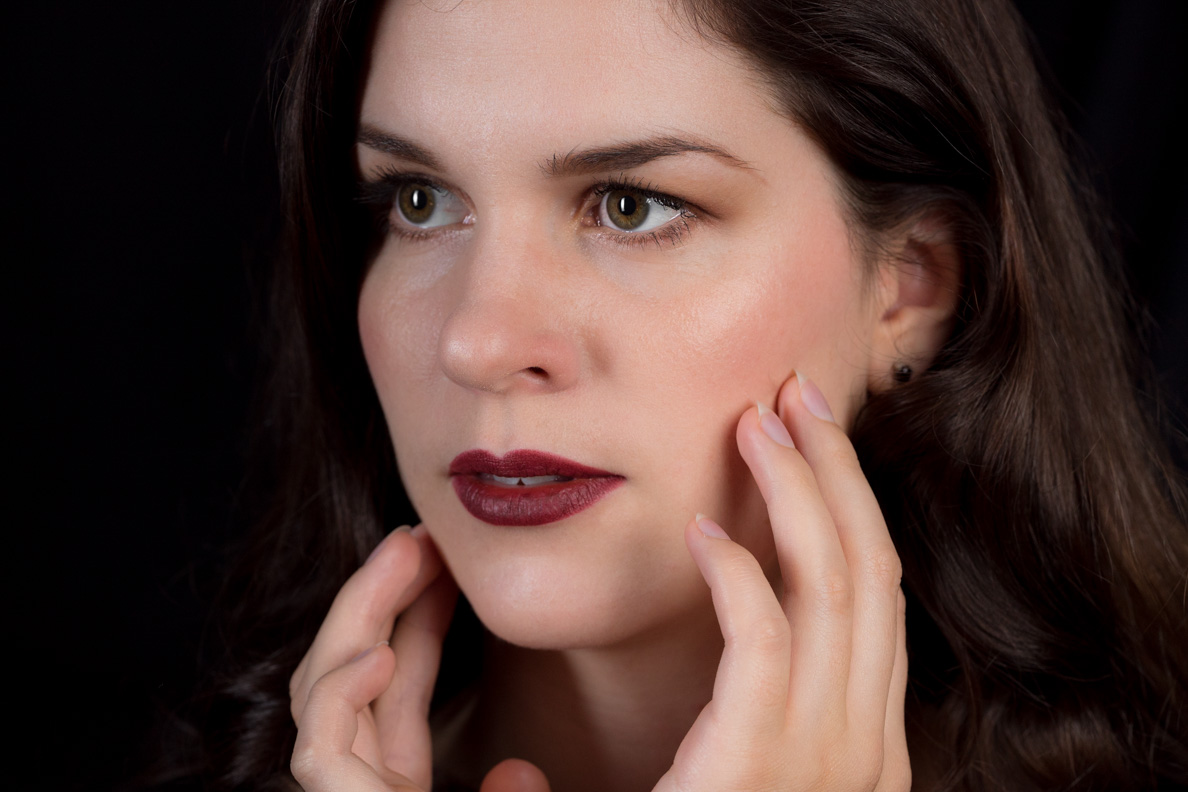 ---
Chanel Le Rouge: The Products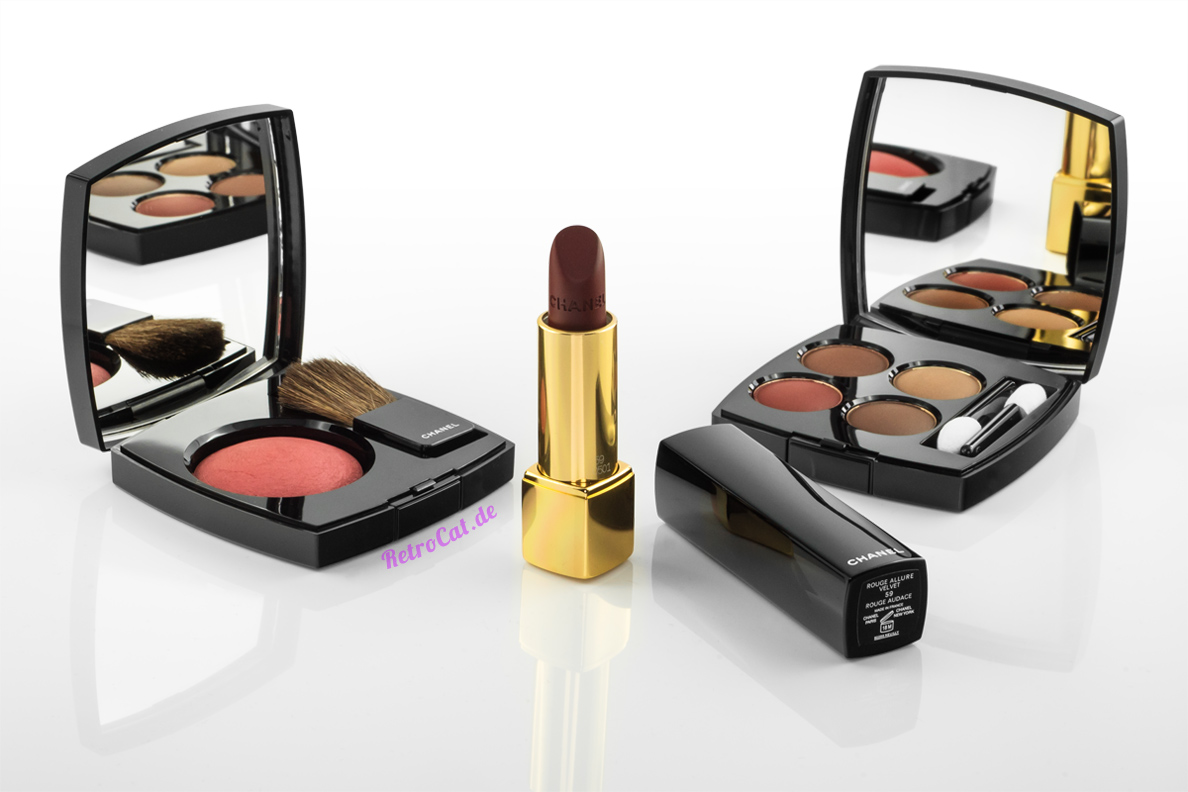 ---
Chanel Le Rouge: Swatches
---
PS: Since the collection is limited I highly recommend to grab your favourite products quickly!