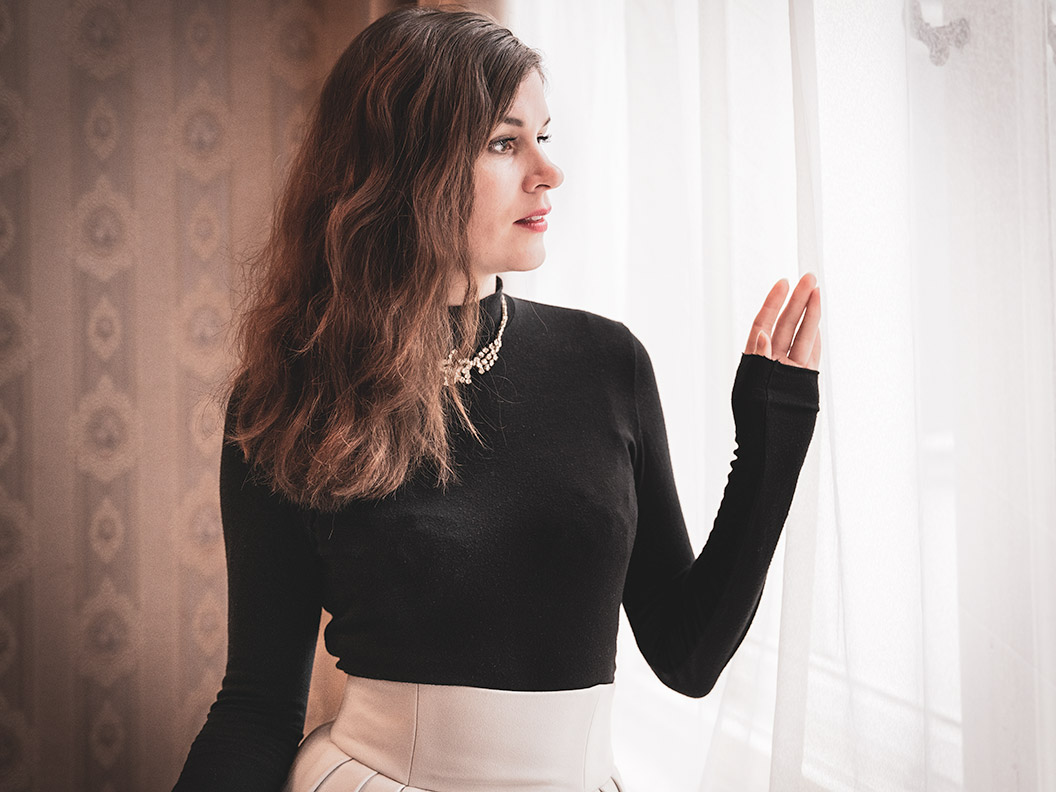 This blog contains affiliate links (marked with *). If you shop products via those links, I may get a small provision which helps me to maintain my blog. Of course the price doesn't change.
My style secrets
I know that there are already many guides with more or less helpful tips on how to find your very own personal style. However, finding your style isn't always that easy and more of a process, I think. Our personal style changes, adjusts, or stays almost the same over many years. And sometimes, our life changes and our style therefore doesn't fit our lifes anymore. Nevertheless, it definitely makes sense to know what fits you and your life best. To have a kind of personal style also makes shopping easier. It avoids mispurchases and helps whenever we ask ourselves: What to wear today?
As I get quite often questions on how I found my personal style and how to create a vintage style wardrobe, I decided to start a new blog series. I will tell you step by step how I changed from a "normal" wardrobe to a vintage style wardrobe and how you can definine your personal style as well.
After telling you how to clean out your wardrobe and what to do with the clothes you sorted out, let's talk about my personal style secrets.
---
5 simple but effective Style Secrets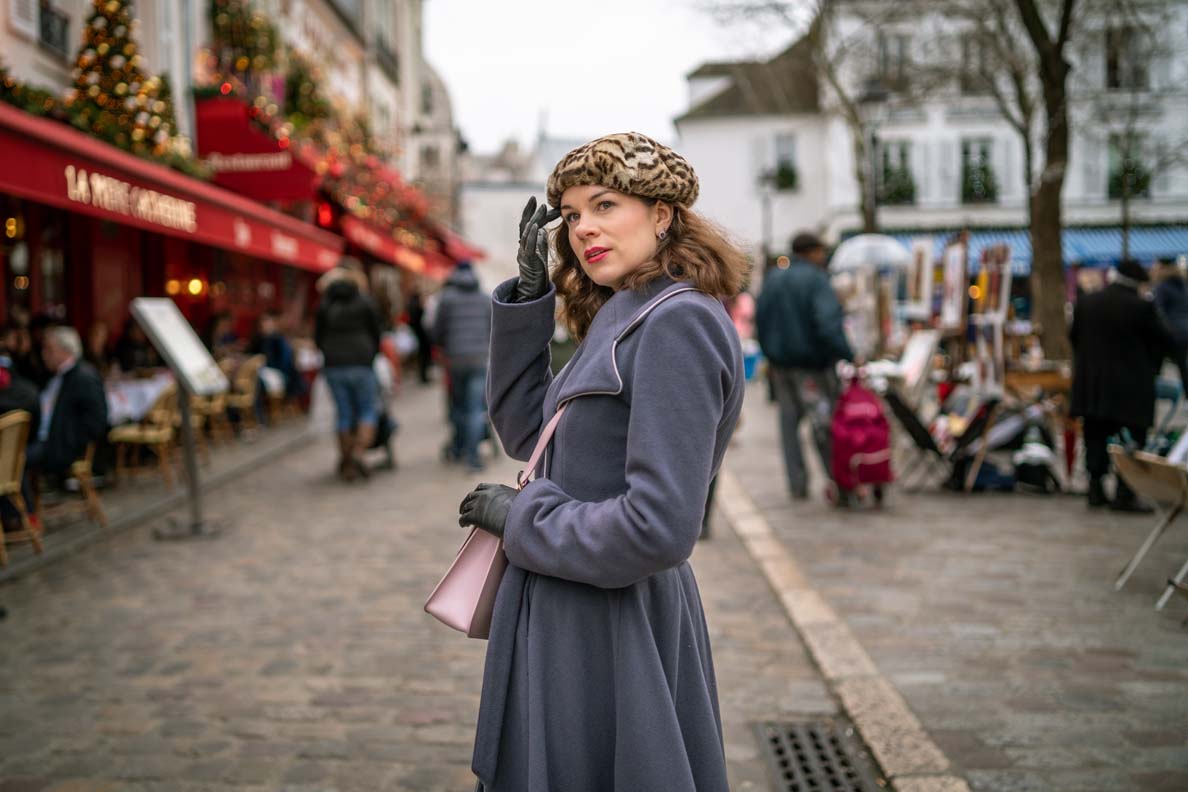 You definitely don't need a huge budget to always be dressed well. I mean, with enough money, everyone is able to dress in designer clothes. However, I don't think this is what you can call an individual, personal style. This is why my style icons are not influencers or Instagram stars, but personalities like Kate Middleton, Dita von Teese or Ulyana Sergeenko. They all have their own unique look. I don't recommend to copy one of these looks, though. Rather get inspired by your personal style icons and create your own personal style. In the following, I will tell you five of my personal style secrets that hopefully will help you doing so.
Style Secrets No. 1: Timeless Classics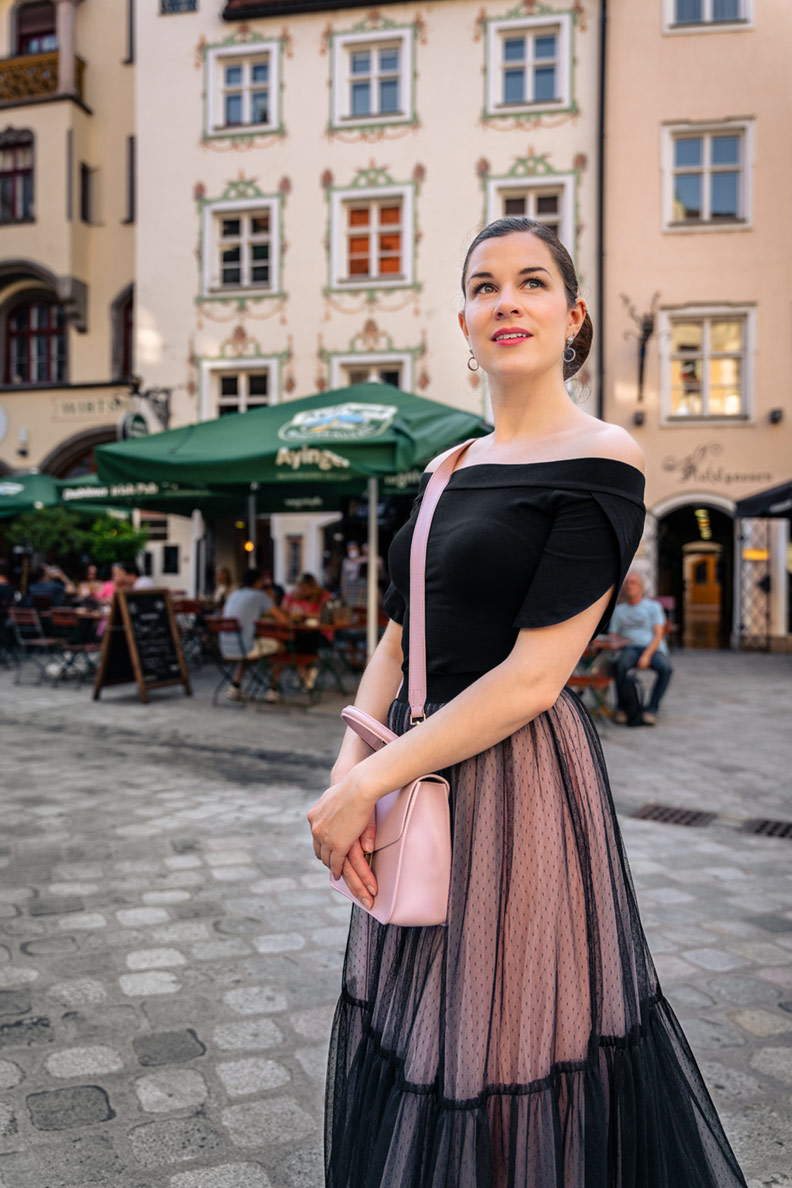 Timeless classics like a pencil skirt, the little black dress, a wonderful coat and some subtle tops are super easy to style and look great with both, other classics as well as more fashionable pieces. Some of my personal fashion classics are:
A subtle turtleneck or top in black or another neutral colour, stripes are great as well.
An elegant, plain midi skirt (I personally love a beige one, as this one goes so well with all my dark tops)
Delicate nylons and a pair of warm black tights for the colder days
When it comes to shoes, I like classy black heels, ankle boots for autumn and winter, as well ballet flats and some flat lace-up shoes
By the way: Those timeless classics don't have to look boring! I personally always search for pieces that have that certain something. So what about a peplum pencil skirt? Or a lovely lace collar on your little black dress? Exactly such small details make the difference. And when it comes to my basics, I am very picky. 😉
*Affiliate links

---
Style Secrets No. 2: Quality over Quantity
Expensive does not necessarily mean better, and of course you can also buy budget-friendly. All in all, though, I personally prefer quality over quantity. If you invest in timeless, high-quality classics, you can wear these pieces for years! Especially when I buy something new, I make sure the quality is great and I also ask myself, if I still want to wear this specific piece in two years, for example.
---
Style Secret No. 3: Find your favourite Cuts and Styles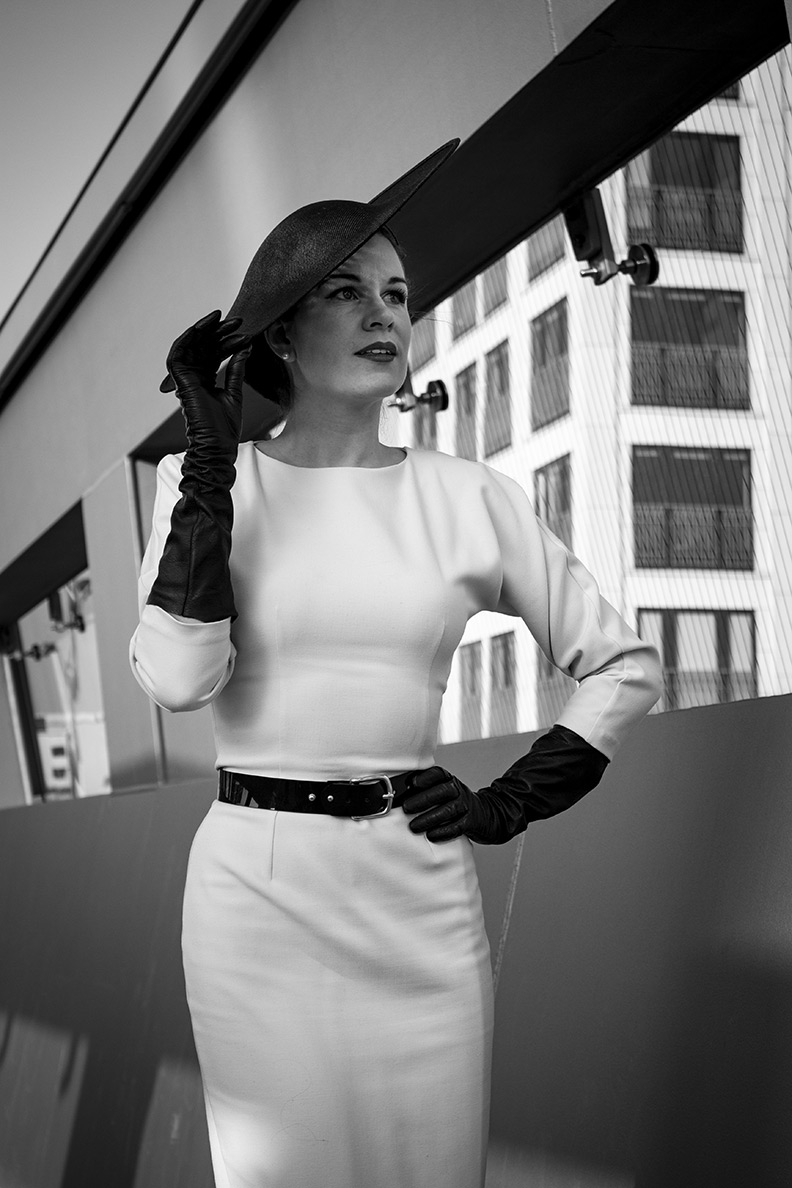 I personally love the feminine silhouette of the 1950s. This is why you mostly will find classy dresses and skirts in midi-length (no matter if fitted or flared) as well as classy tops in my wardrobe. By the way: It is not that difficult to find out your personal style preferences. Just think about your very favourite garments in your closet. I am pretty sure there is a kind of pattern. Maybe you enjoy a more androgynous look? Or a very feminine style? Or you prefer the preppy look? No matter what, as soon as you find out which style and cuts you like most, stay true to them!
Of course this does not mean that you never can wear something different! I, for example also like to wear mini dresses every now and then. However, these dresses are still kind of elegant and figure-hugging. I also wear trousers, but then, I choose flared and high-waisted ones. Or sometimes capri trousers. As you can see. I still follow my retro style. And although my style got a bit more grown-up over the last few years, I still wear many pieces I bought more than six years ago.
*Affiliate links

---
Style Secrets No. 4: Accessories
Just because most of your favourite pieces are classics doesn't mean your look is boring! I personally like to play with accessories. Things like sunglasses, hats, handbags and even tights are able to completely change your look! I also try to shop high-quality accessories, however, I am not that picky with these. What I definitely can recommend, though, is to shop your accessories at vintage stores! Things there are often not that expensive and are unique. Furthermore, vintage pieces often have a quite good quality.
All in all, we never should underestimate the power of accessories. Hats, for example, make an outfit look more stylish and elegant immediately. Sunglasses make you look more mysterious, there is nothing more elegant than long gloves and sparkly jewellery is able to transform a simple black dress into an evening outfit. Talking about jewellery…
I make sure to always buy wonderful and unique jewellery. However, I can't afford real jewellery, so I rather look for pretty costume jewellery. The only problem: Modern costume jewellery often looks very cheap and has bad quality. So I shop at vintage stores! There is nothing better than vintage jewellery, believe me! These pieces often have an amazing quality and look really great. I definitely can't live without my vintage brooches, earrings and necklaces.
*Affiliate links

---
Style Secret No. 5: Don't forget the Shoes
Of course shoes are very important as well, when it comes to a perfect outfit. They should complement your look without stealing the show of your outfit. And as I personally prefer a feminine, classy style, I also only shop classy shoes. Senakers, for example, look great on others, but I simply don't like them and they also don't go well with my outfits. So I rather look for flat lace-up shoes or ballet flats whenever I want to wear something comfortable. Otherwise, I prefer classy highheels and ankle-boots for winter. Keep in mind: Especially for shoes quality is very important! Your shoes should feel good when wearing them! My recommendation: Find a good shoe repairer! You will save a lot of money if you know someone who can fix the soles or heels of your shoes!
*Affiliate links

---
Of course, these are my personal style secrets. But it is easy to adjut them for your own look and preferences! 🙂
---
This might be also interesting for you:
---