How to wear & style a maxi dresses
This blogpost contains affiliate links (marked with *)
A long, floating skirt, flowing cuts, and lots of romantic: In our imagination, maxi dresses often look like a dream came true. Reality might be different, though: The long skirt makes one look short, and it is super hard to find matching accessories as well as shoes. So in this style guide, I'm going to tell you which maxi dresses matches your body type, explain how to wear and style it, and show you matching accessories.
What is a Maxi Dress?
A maxi dress is a floor-length gown available in a lot of different shapes. Especially the tops come in many different forms: wide, a corsage, similar to a blouse, with thin straps, strapless, with sleeves, and so on.
A maxi dress looks very feminine and never shows too much leg. Long evening gowns are maxi dresses as well, by the way. However, we usually have a long boho daytime dress in mind when talking about maxi dresses.
Maxi dresses have one big advantage: You can bend down, sit down, twirl around and no one will see your underwear. 🙂
---
From long to short and long again: A little Story about Skirt-lengths
For a very long time, women usually only wore long dresses in our western world. Showing leg was not fashionable and a taboo. In the 1920s, though, skirts became finally shorter and usually ended between the knee and ankle (showing knees, by the way, was still not common). In the 1930s, evening gowns became long again, daytime wear, though, usually still had midi-length skirts. The fashion of the early 1940s was mainly practical, due to the war, and skirts were usually knee-long. In 1947, Christian Dior showed his New Look and the whole fashion world changed. Dresses and cuts became very feminine, and longer skirts more fashionable again. Still, though, the daytime skirts had about midi-length and not floor-lengths.
In the 1960s, fashion completely changed again and the mini skirt got fashionable. At the end of the decade, though, with the flower power movement, maxi dresses came back into daytime fashion.
While in the 1970s, designers experimented with a lot of synthetic fibres, there was another movement: The hippies culture. Their attitude mainly was anti-fashion and back to nature. And we all know the pictures of hippies wearing long floating dresses made of natural fabrics.
Nowadays, maxi dresses are still fashionable, so it's time to have a look at the styling.
---
This Maxi Dress suits your Body Type
I absolutely support the thought that everyone should exactly wear what he or she wants. Though, there are cuts that maybe suit one body type better than another. So here is a short guide for you.
The round / curvy Body Type
The round bodytype has a curvy upper body with slim legs and arms. In this case, it definitely makes sense to enhance your gorgeous legs and sexy décolleté.
What to take into consideration when choosing a maxi dress: Too much fabric might appear bulky, while too tight cuts aren't that flattering, so rather choose light materials and floating cuts with an enhanced waist. Wrap dresses, draperies, and waist-belts are perfect for you.
Affiliate-Links

---
The Hourglass Silhouette
The hourglass body type has a curvy bust and curvy hips, while waist, legs, and arms are slim. If you are lucky enough to have this body shape, you really can't do anything wrong, just make sure to enhance your curves.
What to take into consideration when choosing your maxi dress: An enhanced waist looks great on you! Your body type is perfect to experiment with different cuts and prints, so just try a bit to figure out what you like most.
Affiliate-Links

---
The athletic Body / inverted Triangle
The athletic body type (inverted triangle) has broader shoulders while hips and legs are slim. Most women with this body type also have a quite small bust. If you have this body shape, you should definitely enhance your gorgeous legs!
What to take into consideration when choosing your maxi dress:  Slightly flared skirts are perfect for you! Choose a top with a V-neckline or neckholder. Puffy sleeves, on the other side, are not so flattering for your body type. If you like, you can enhance your waist with a small belt. Volants are going to make you look more feminine, you shouldn't overdo it, though. Peplum tops, on the other side, are a great choice for you.
Affiliate-Links

---
The H- & I-shaped Body Type
If you don't have much curves, you are either an H- or I-shaped body type. Bust, waist, and hips are usually almost in a line. Your body type already looks quite harmonic, so only try to enhance your waist a bit.
What to take into consideration when choosing your maxi dress: Definitely make sure to wear a dress that enhances the waist! May it be a wrap dress, a slightly flared skirt, or waist-belt. Furthermore, volants and soft puffy sleeves make your body type look more feminine.
Affiliate-Links

---
The Triangle Body Type / Spoon Body Shape
If you have a triangle body type, your lower body is quite curvy, while your upper body is rather thin. Your body type is very feminine and therefore perfect for cheerful maxi dresses.
What to take into consideration when choosing your maxi dress: To make your body look more balanced, it makes sense to focus on your upper body. Puffy sleeves, frills, and volants at the top are perfect for you. Your skirt, though, should either be quite straight or slightly flared. And make sure to enhance your great waist! Don't choose too tight cuts, though. Romantic prints, on the other side, are perfect for you.
Affiliate-Links

---
Please keep in mind that this little guide is here to help you finding a maxi dress. It doesn't mean you can't wear a specific type of dress. Plus, not every body can be assigned to only one body type. So always make sure to try on your dress first, before buying it and only invest in pieces you really feel good in, no matter what this guide tells you!
---
What everyone should take into consideration when choosing a Maxi Dress:
Make sure your maxi dress has the right length! Your dress should end just above the floor. Shortening a dress is no problem, but if it is too short, choose another one.
It is always important that your clothes fit perfectly. Maxi dresses are no exception here.
The fabric is also important. For summery maxi dresses, I would always go for a light, natural fibre like cotton, for example. Too thick fabrics might look bulky and are hard to style.
---
How to team and style a Maxi Dress
Maxi dresses already are real eye-catchers, so you definitely don't need a lot more clothes. I usually only team them with a few accessories. If you need a jacket, though, you should keep a few things in mind:
Those Jackets look good with Maxi Dresses
A short leather jacket makes your maxi dress look cooler and is a great break of style.
A fake-fur vest goes very well with boho-style maxi dresses, and is a good choice for autumn days.
If you prefer a more elegant look, team your maxi dress with a short (denim) jacket that ends at the waist.
Cardigans go well with maxi dresses as well. I usually choose between those two possibilities:

A short, fitted cardigan looks girly and cheerful and therefore goes very well with romantic looking dresses.
If you want to achieve a "cooler" look, I recommend a loose-fit, roughly knitted cardigan.

To get a very fashionable look, team your maxi dress with a long blazer. It makes sense here, to enhance your waist with a belt, though.
Coats usually don't go very well with maxi dresses, so rather choose shorter jackets.
---
Beside jackets, it is also not that easy to find matching shoes for a maxi dress. Here are some tips:
These Shoes look good with Maxi Dresses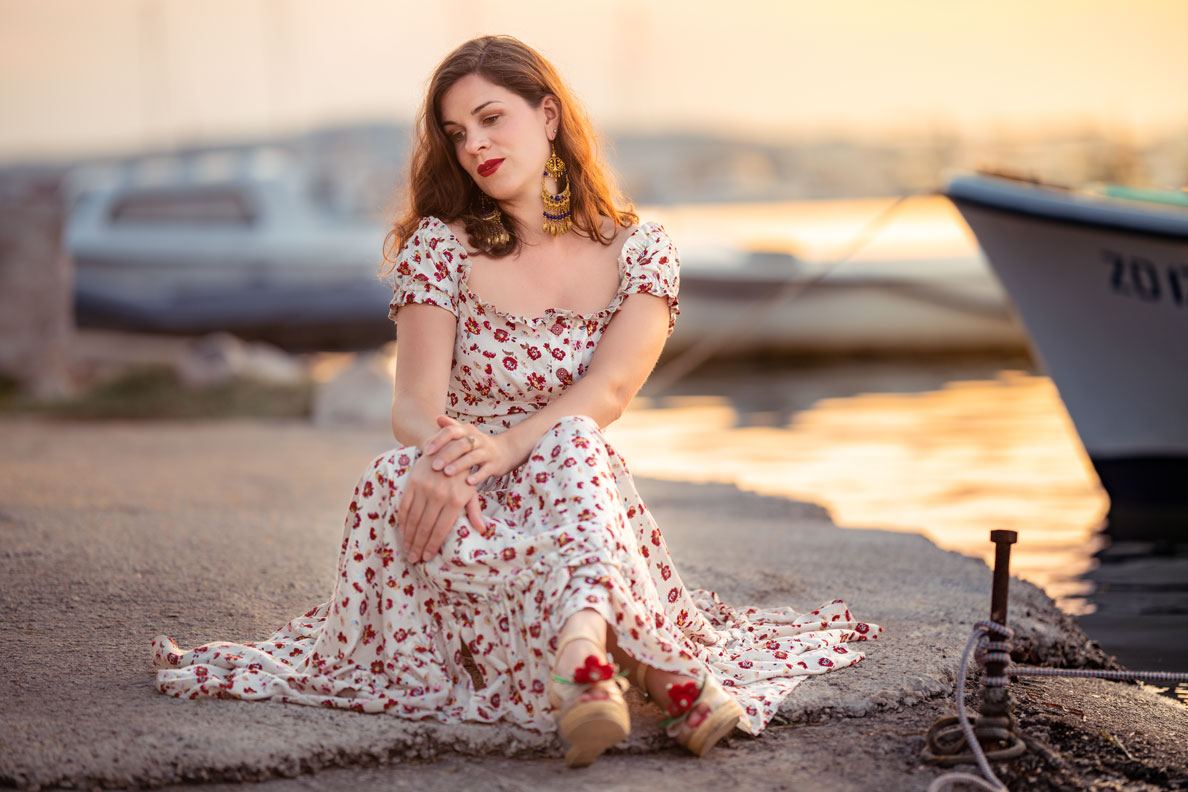 Long evening gowns look best in combination with high-heel sandals.
If you are wearing a daytime maxi dress, I would choose more casual shoes, though:

Flat sandals with straps and lovely details look amazing in combination with maxi dresses.
If you are, just as me, quite tiny, you maybe rather want to wear heels. Instead of pumps or high-heels, I would choose wedges, though.

Pumps or peep toes aren't my first choice of shoes to team with a maxi dress. If you prefer closed shoes, rather go with rough boots, which will look so much cooler together with maxi dresses.
Affiliate-Links

---
No outfit is perfect without accessories. But which ones look best together with a maxi dress? Here are some recommendations.
These Accessories look great with Maxi Dresses
Basket bags go very well with daytime maxi dresses! It doesn't even matter which kind of basket bag you choose.
I personally team a maxi dress rather with fancy earrings than necklaces. If you wear a boho-style dress, choose huge earrings! If your dress looks more minimalistic, your jewellery might be minimalistic as well.
Rings and bracelets look great with maxi dresses, too.
On sunny days, wear a straw hat with your maxi dress!
Hair flowers are a great alternative to hats.
And to finish your summer look, choose great sunglasses.
Affiliate-Links

---
A romantic Maxi Dress by Lena Hoschek & sparkly Accessories: My Outfit
To be honest: I hestitated to invest in a maxi dress for quite a long time. Mainly, as I'm quite short and always was afraid to look even smaller in a dress like this. By now, though, I know that it all is a matter of proportion and fit.
My dress is by Lena Hoschek and a dream come true, don't you think so? I already fell in love with this dress when it was released last year, and at the end of last year, I got my hands on it for a very good price.
The lovely floral design looks very romantic but not cluttered, while the gorgeous details at the neckline as well as the buttons add that certain something to the dress.
By the way: I had to have my dress taylored as it was ways too long and only available in a larger size than I usually wear. But now, it fits absolutely perfectly and always mentally takes me away in my very own romantic world.
I teamed the dress with huge earrings, a souvenir from Uzbekistan. Wedes as well as a round basket bag (not seen in the photos) finish this romantic, cheerful outfit.
---
Outfit Details:
Maxi dress: Lena Hoschek,similar here
Wedges: Miss L-Fire, similar here
Earrings: no name, similar here
---
Which Maxi Dress suits which Occasion?
You actually can wear maxi dresses to quite a lot of different occasions. The question is, which specific type of dress suits which occasion? This is what I'm going to answer in the following.
Elegant Maxi Dresses for formal Occasions & Weddings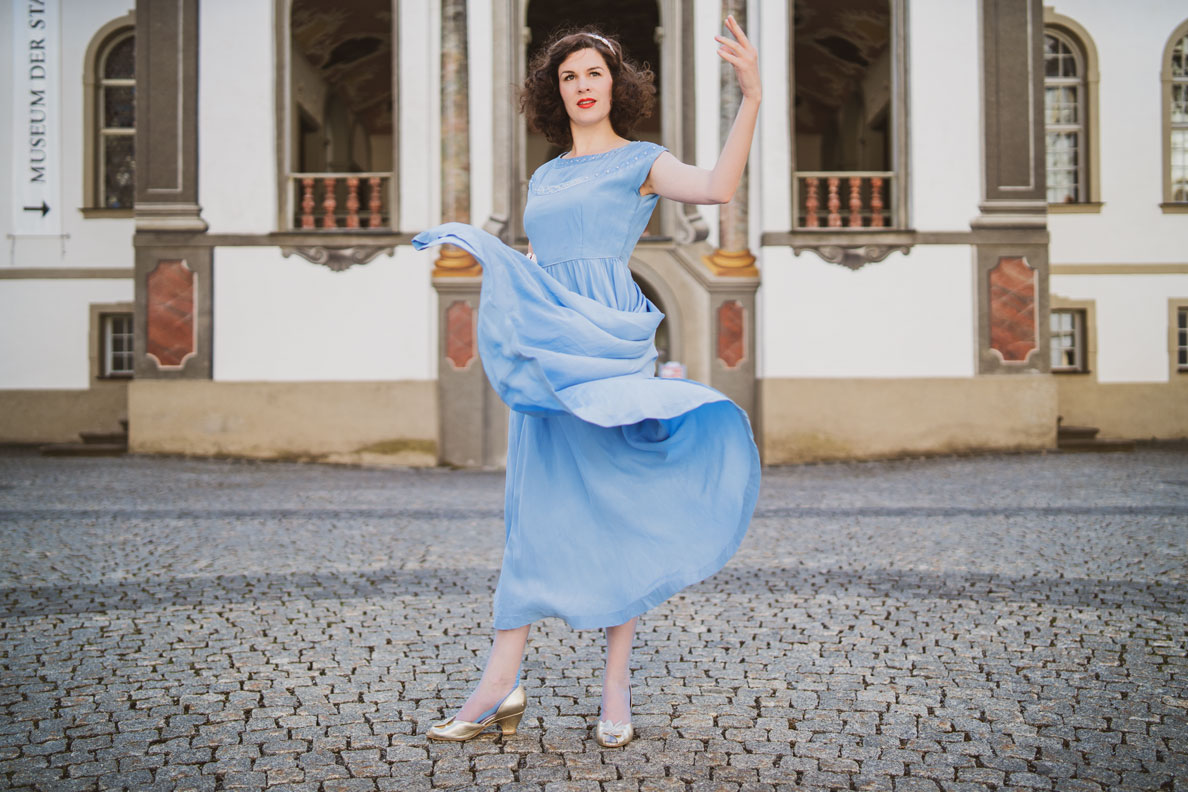 Elegant maxi dresses in colours like black, cream, rose, blue, or grey are perfect for formal events or weddings (depending on the dresscode, of course). For this kind of dress, I would always choose lovely sandals, by the way.
Affiliate-Links

---
Romantic Maxi Dresses for Garden Parties, Weddings & Vacations
Cheerful maxi dresses with volants, frills, and romantic prints look amazing on every garden party, less formal weddings, and during your summer vacation, of course. They are also great for a day in the city and go best with flat sandals or wedges.
Affiliate-Links

---
Casual Maxi Dresses for the Beach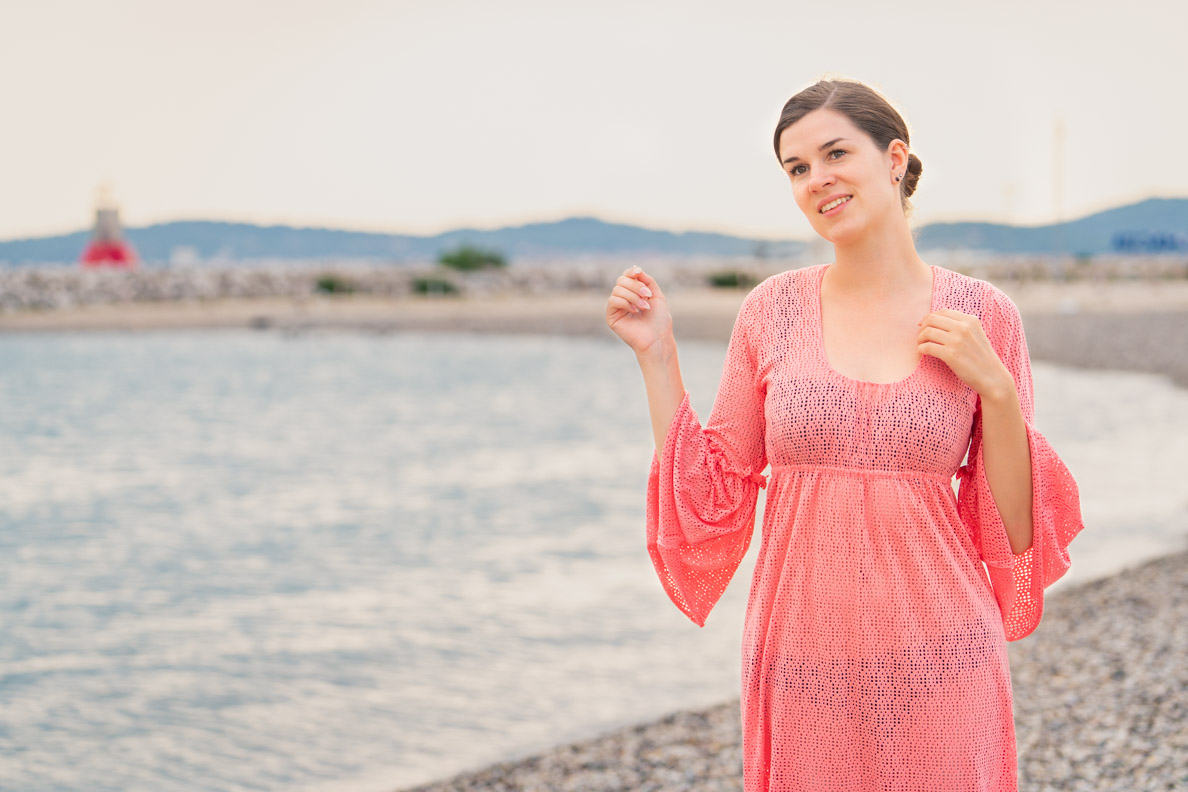 Floating cuts, big patterns, cut-outs, or a holey fabric are simply perfect for a gorgeous beach outfit. Just throw your maxi dresses over your bikini or swimsuit, and you are ready to go to the beach, beach club, or cocktail bar. 🙂
Affiliate-Links

---
Boho-style Maxi Dresses for Festivals & Everyday Life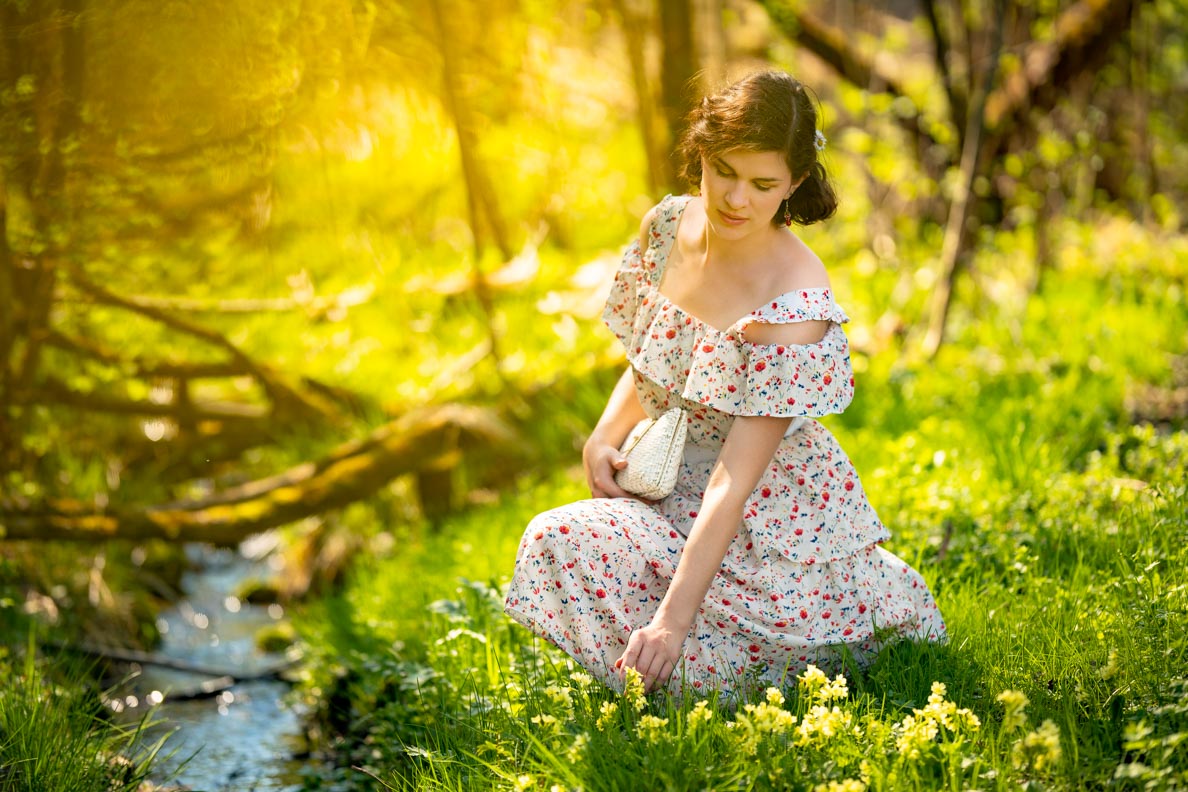 Boho-style maxi dresses with romantic details not only look good on festivals, but also in everday life.
Affiliate-Links

---
What about you? Do you like maxi dresses an maybe even own one? Let me know!