How to style wide-legged retro swing trousers
This blogpost contains affiliate links (marked with *) and pr samples (marked with c/o)
Morning fog, icy nights, and chilly days – it is getting a bit uncomfortable outside, right now. Cosy socks, scented candles, delicious teas, and warm blankets are the perfect companions when staying at home. But what, if we have to leave the house? Thermal tights and wool dresses are a great choice in this case. But sometimes, when it is windy, wet, and cold outside, I also like to wear wide-legged retro swing trousers. And oh, these are so versatile! Perfect for the office, a coffee date with friends, or even evening occasions. In this blogpost, I'm going to show you different retro swing trousers, tell you what to keep in mind when buying and combining them, and show you a lot of different outfit ideas for every occasion.
What to keep in Mind when styling retro Swing Trousers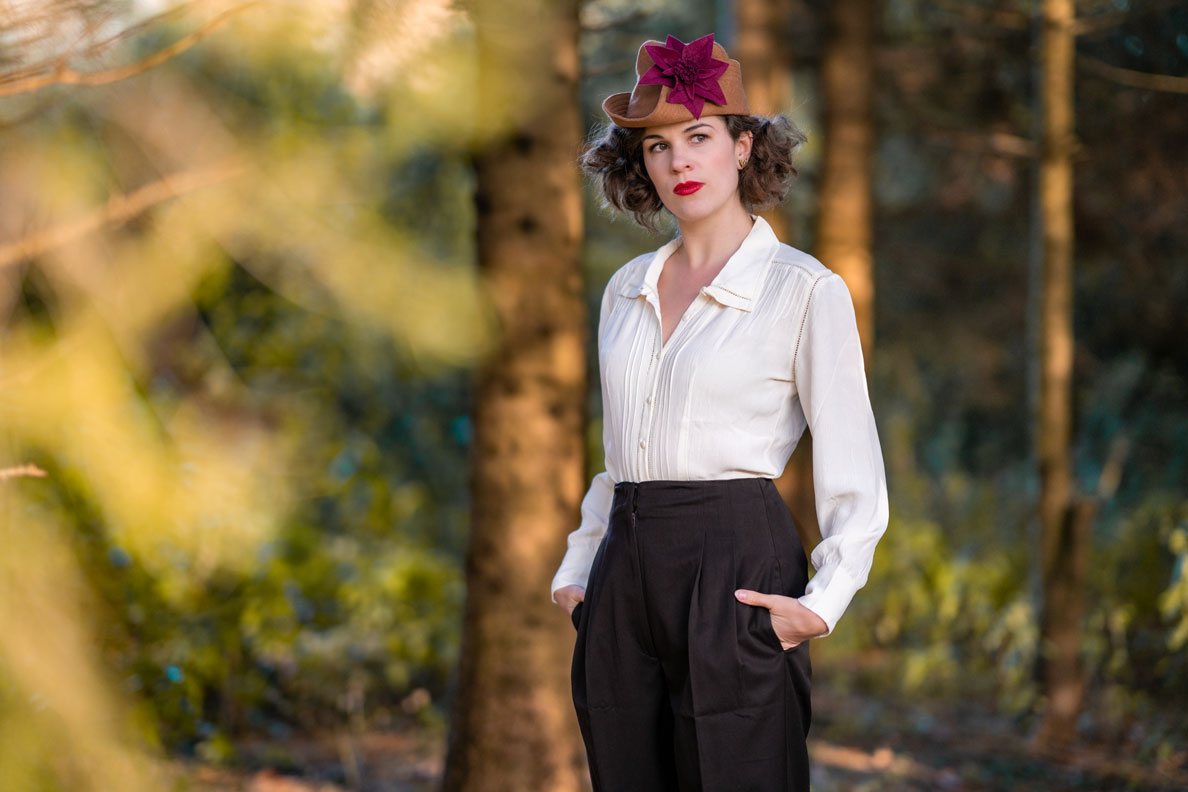 Classy retro swing trousers are wide-legged and high-waisted. But before we have a look at some outfit ideas, I have a few tips for you:
Always tuck your top/blouse in the trousers (except your top already is quite short, of course). This gives the whole outfit more shape and creates the illusion of endless long legs.
For a more modern look, I recommend to team wide-legged trousers with slim tops. If you like an authentic 1930s and 40s look, though, team your trousers with blouses that may be a bit loose fit.
Combinations consisting of wide-legged trousers and loose-fitted blouses can look a bit masculin. If you want to add a feminine touch, I recommend to team such outfits with fancy hats. If they have some added flowers or similar accessories: even the better!
*Affiliate links

---
What kind of Jacket to wear with wide-legged retro Trousers?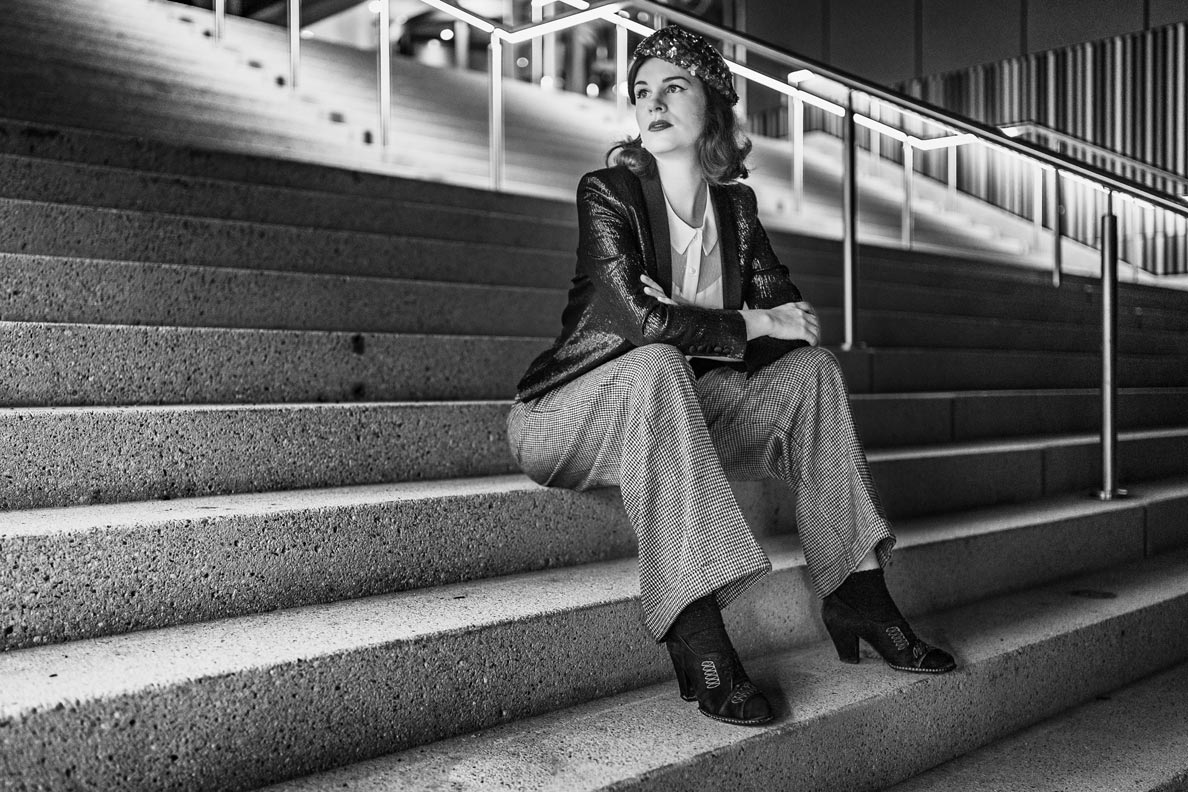 It can be a bit hard to find a jacket that goes well with wide-legged retro trousers. Here are some recommendations:
For a classy look, I recommend slim-fitted jackets* that end about at the waist. The shoulders definitely can be enhanced, though.
If you prefer a more casual look à la Marlene Dietrich, team your wide-legged trousers with a suit jacket or a blazer. A more feminine alternative are colourful swing jackets, which you can find at The Seamstress of Bloomsbury*, for example.
For an elegant and business apporpriate look, team your trousers with slim-fitted, feminine blazers*.
A trench coat also is a good idea.