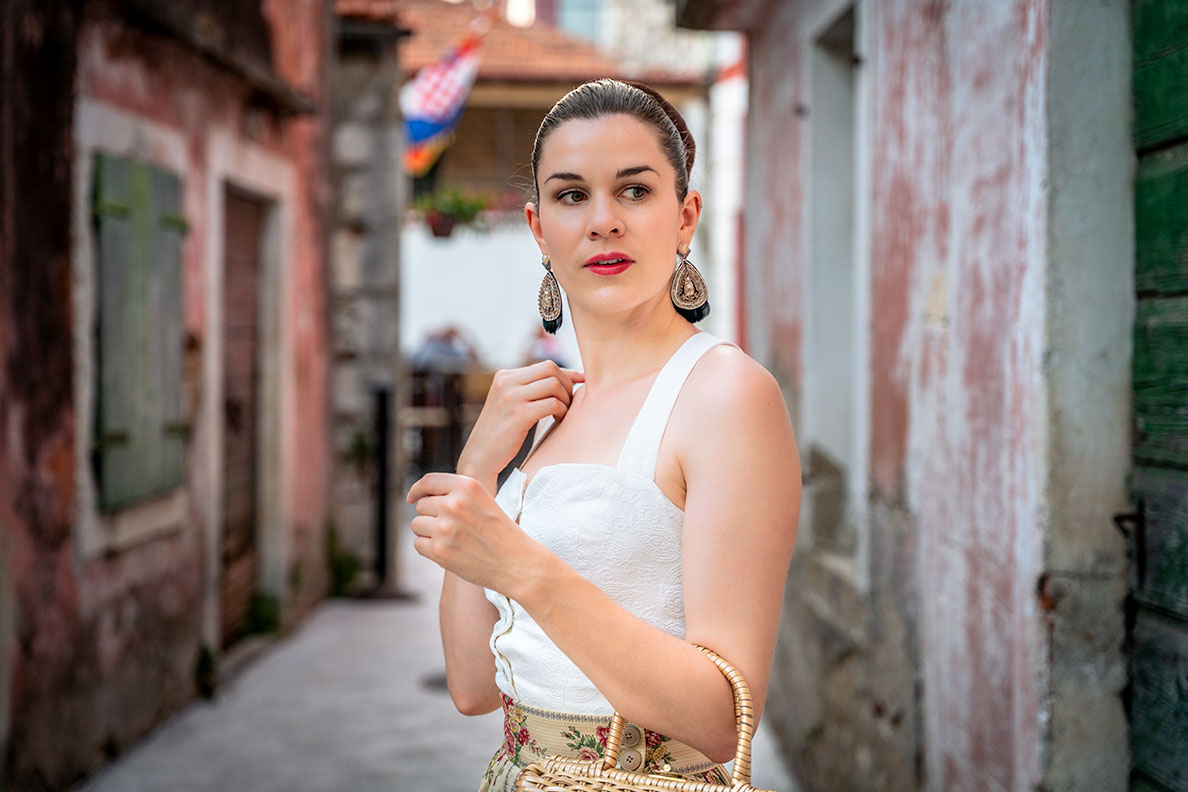 This blog contains affiliate links (marked with *). If you shop products via those links, I may get a small provision which helps me to maintain my blog. Of course the price doesn't change.
Summer trend: XXL earrings in all shapes and colours
It can sparkle, rustle and dangle! Earrings come in XXL format this season. These pieces of jewelry not only look breathtaking, but also draw attention to the face. The formula is: the bigger, the better! Incidentally, we are very flexible when it comes to the form. It doesn't matter whether you are going for hanging earrings or huge ear studs/clips – whatever you like is allowed.
This is how XXL Earrings look best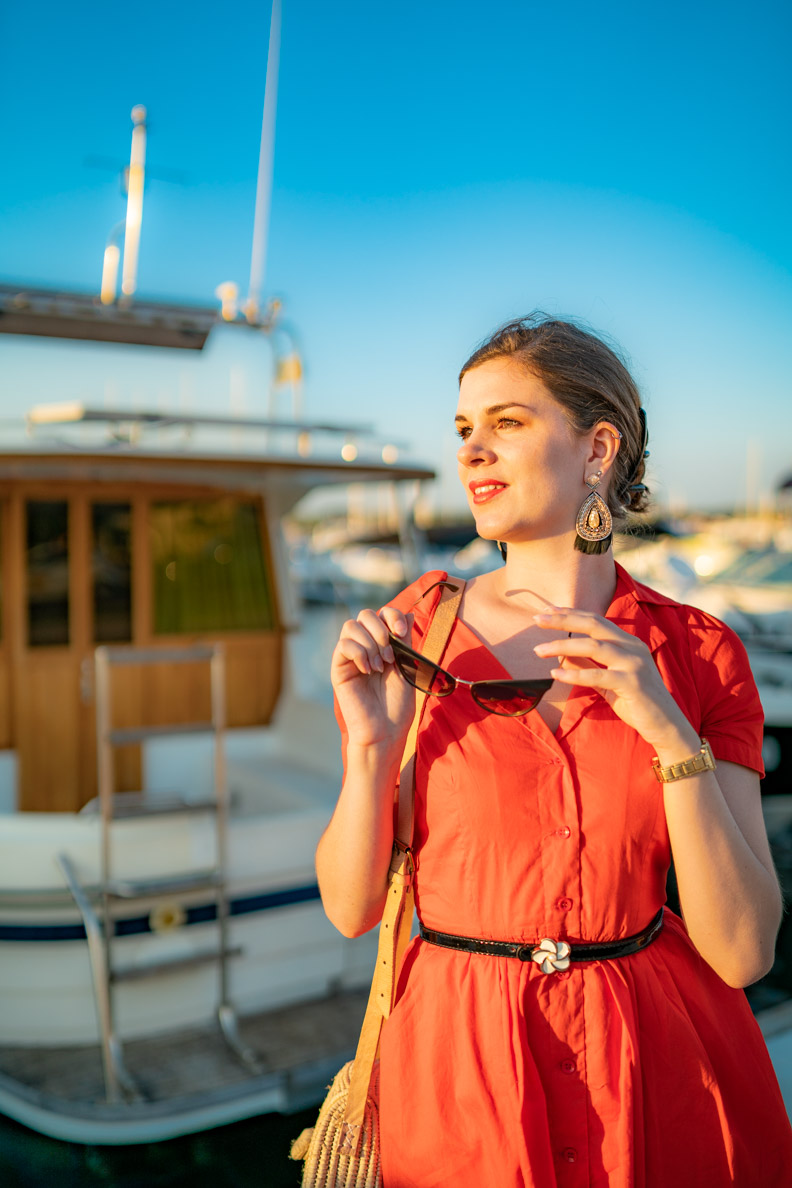 Large earrings look best when the hair is styled away from the face. A bun, chignon or ponytail is therefore ideal. Apart from that, these hairstyles are perfect on hot summer days, as they provide a breeze in the neck. 🙂
But the earrings in XXL format also look great with your hair worn down.
*Affiliate links

---
How to style huge Earrings
Large earrings go well with almost every summer look. By the way, I find them particularly beautiful with off-the-shoulder tops or dresses. They can also upgrade a rather simple, minimalist look in no time.
*Affiliate links

---
XXL Hoop Earrings
Large hoop earrings are simply perfect for summer and upgrade simple looks in no time. You can wear them in classic gold or silver, or you can add colorful accents to your outfit with them.
*Affiliate links

---
XXL Earrings
Large, hanging earrings that sparkle and glitter like the sea are among my summer favorites. It doesn't matter whether your outfit is simple or eye-catching, you can crown almost every look with the right pair of XXL earrings.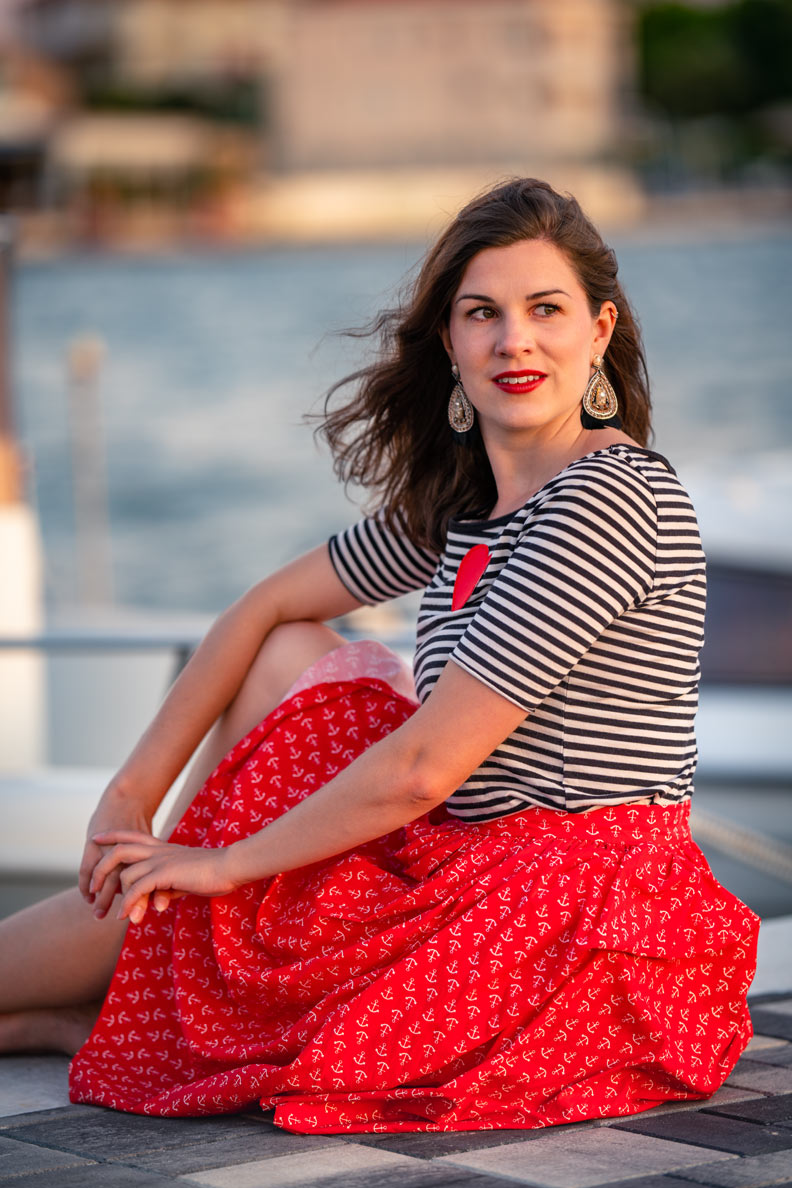 *Affiliate links

---
XXL Ear Studs or Clips
XXL ear studs and clips are particularly elegant and are also suitable for those who prefer something less fancy. They look best with hair styled away from the face, as loose hair could cover them up completely. I especially like to wear my golden ear clips (via Etsy*) with chic summer dresses.
*Affiliate links

---
By the way: You can find more stylish summer trends and looks here.