This blog contains affiliate links (marked with *). If you shop products via those links, I may get a small provision which helps me to maintain my blog. Of course the price doesn't change.
Super easy styling tips for a perfect ponytail
A ponytail simply is the perfect hairstyle! It helps whenever you have a bad hair day, is practical, looks good and the best: This is such a quick and easy hairstyle! There is only one problem: My hair is very thin, so a ponytail usually doesn't look that impressing. I tired everything: From backcombing to special hair ties and even two ponytails on top of each other. However, nothing really worked, until I found the perfect solution for my problem: A hair piece that makes the ponytail amazingly full in a jiffy. In the following, I will thell you why this hair piece is one of my best beauty investments in my entire life.
How to make an amazing Ponytail
I found my hair piece on Amazon* for less than 14 Euros! What I really like about it: It is so easy to attach to your hair! The only requirement is that your hair somehow fits into a ponytail. So it even works with a (not too short) bob!
The hair piece is available in many different shades, I went for a middle brown colour.
How to attach the Hair Piece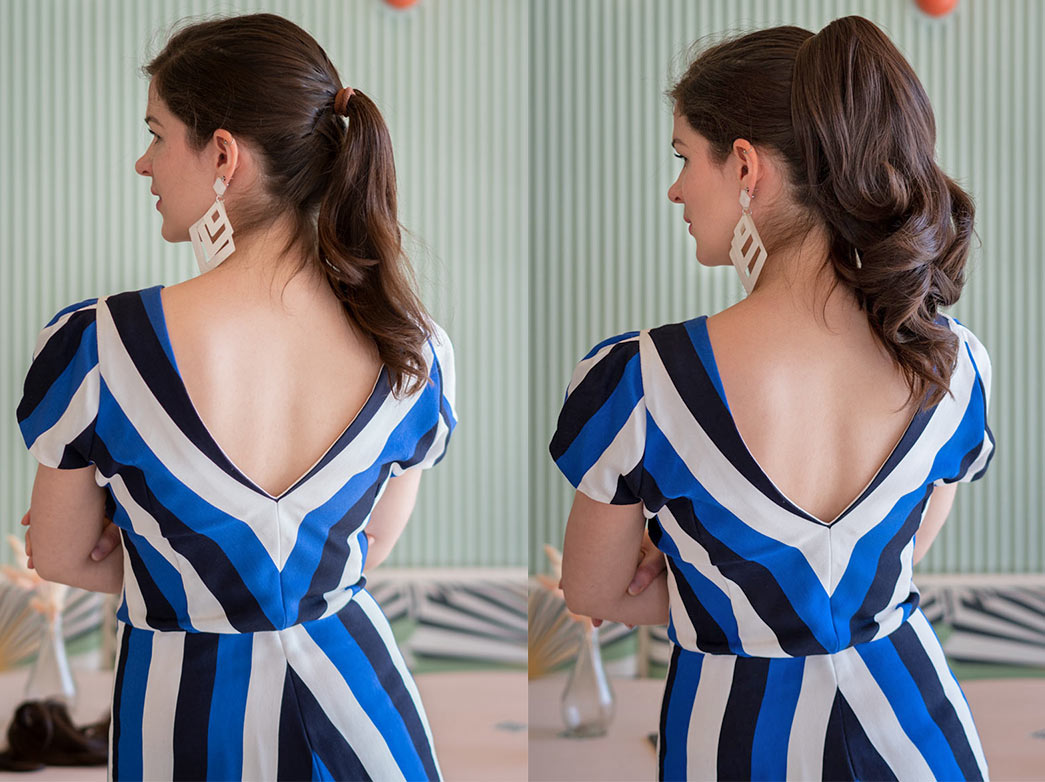 As colour, length and structure of the hair piece match my own hair perfectly, I decided to simply tie my hair back into a ponytail and put the hair piece on top – that's it! This hairstyle takes not even one minute.
In case your hair is shorter or you couldn't find the perfectly matching colour, I recommend to put your hair into a small chignon. Then, put your hair into the attached pocket at the inner part of the hair piece to hide it, clip the fake-ponytail in and you are ready to go!
I am so happy I found this hair piece as it makes life easier for me – yes, really! I am done in a few minutes and my hairstyle looks amazing. Furthermore, noone saw that my ponytail isn't real. Instead, I got many compliments for my hairstyle. Bye bye bad hair days!
*Affiliate links

---