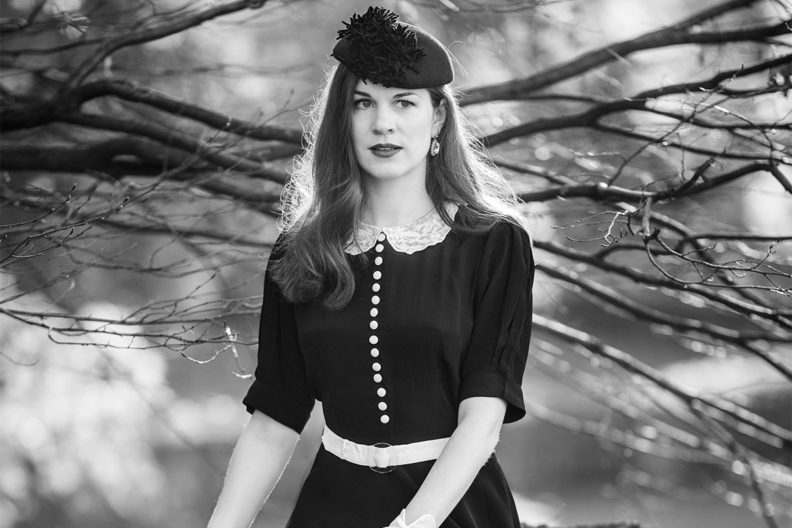 Where to shop fascinators and hats
Fascinators and hats literally crown an outfit and are definiely one of my favourite accessories. So it is no wonder that my headdress collection grew up to a considerable number. And as I get so many questions on where I buy my hats and fascinators, I decided to share my favourite brands and shops with you. No matter if retail or online shops, I tell you my favourite addresses for hats in alphabetical order.
By the way: As you will see, I buy most of my hats and fascinators from small brands or shops. The creations there are – at least in my opinion – often more unique and I also like the often more personal customer service.
This blogpost contains affiliate links (marked with *)
Unique Fascinators and Hats: Faunauge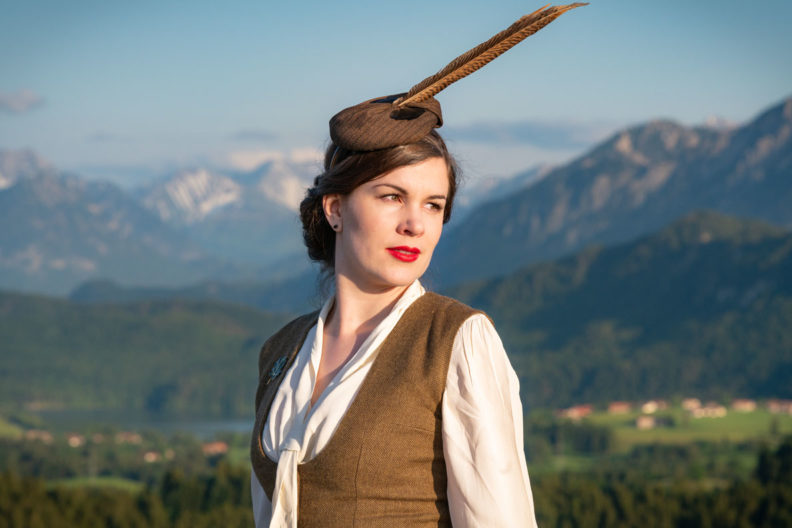 Faunauge offers many different kinds of headdress – from headbands to fascinators, hats, caps and wedding accessories. The atelier is based in Leipzig/Germany, but Faunaug also has an online shop.
---
Shops for Hats: Faustmann Hats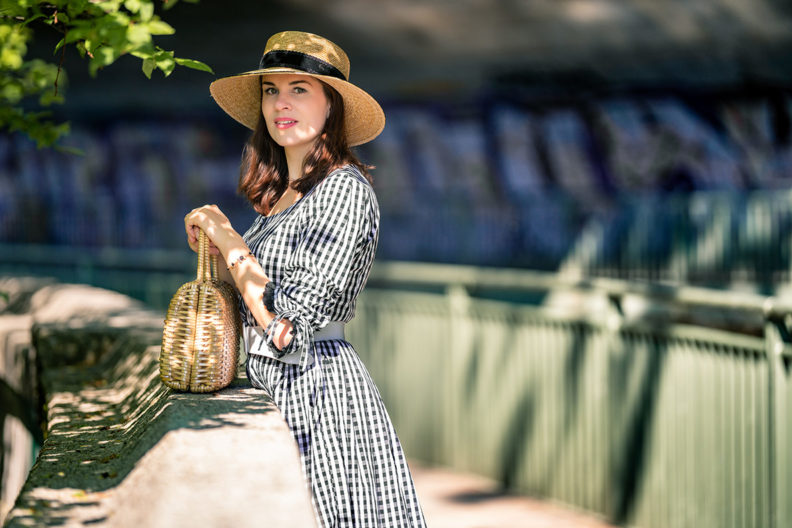 Faustman Hats offers a great variety of different styles for women and men. Their hats are available from their own website, but also via shops like Amazon*.
---
Wonderful hats and fascinators: Frollein von Sofa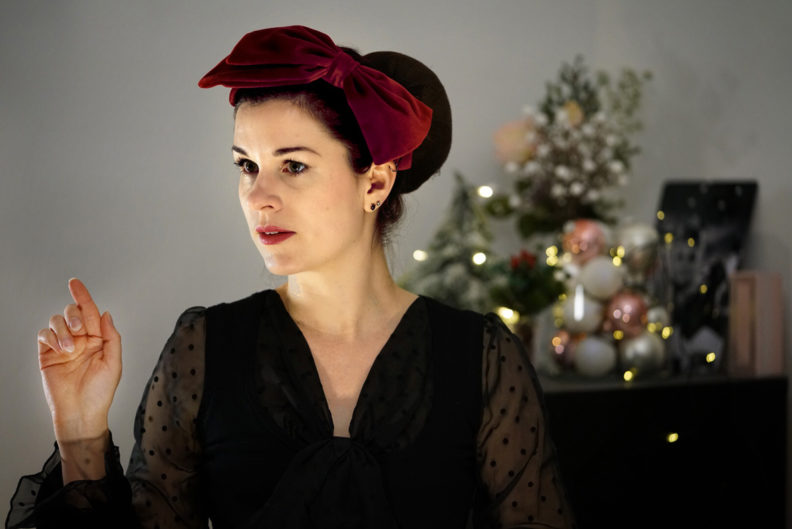 Frollein von Sofa creates the most unique and magical little hats and fascinators! All her creations have so many lovely details and can be worn with a lot of different styles. You can shop the pieces from Frollein von Sofa at her own online shop.
---
Shops for Hats: Hutladen Würzburg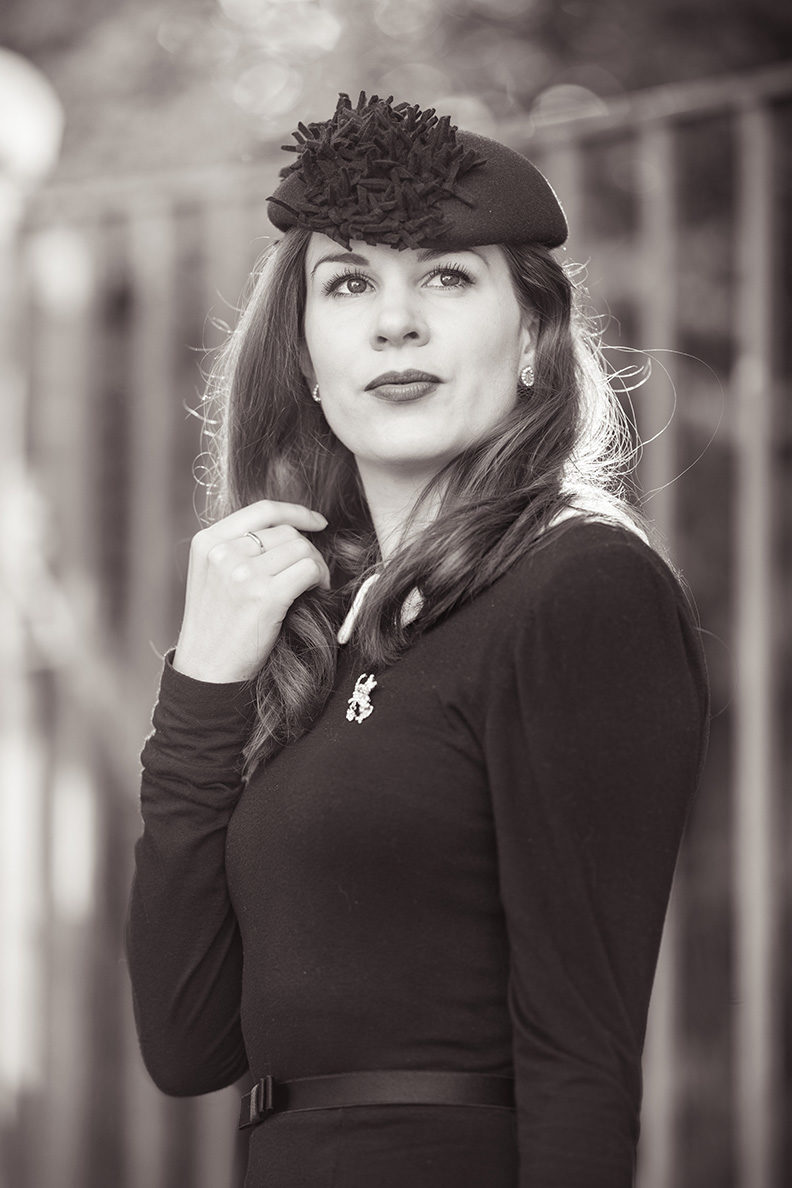 In the old town of Würzburg, you will find a hat shop called Hutladen Würzburg. As far as I am concerned, they don't have an online shop. But if you are ever going to visit this city, make sure to check out this lovely shop! You will find it here: Augustinerstr. 4, 97070 Würzburg.
---
Extraordinary Hats: Jacquemus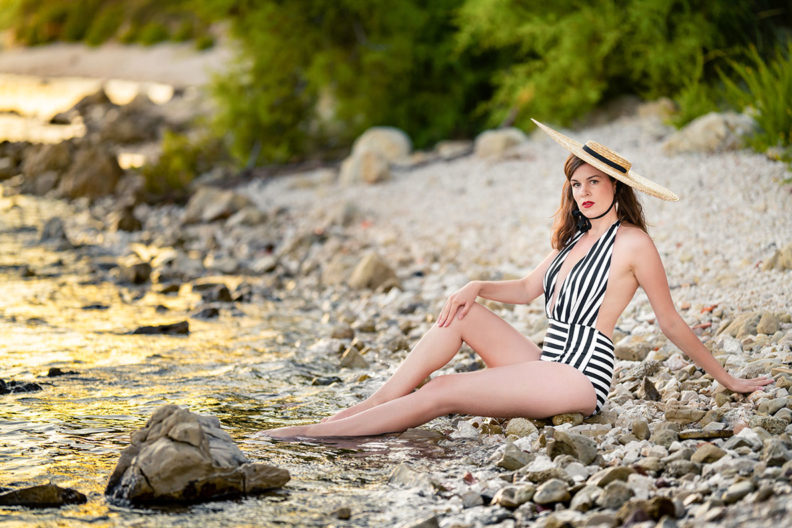 Jacquemus is maybe one of the better known brands. They inter alia offer some fancy and extraordinary hats. I bought a huge straw hat*, which definitely protects me from the sun. 🙂 You will find more hats from Jacquemus at shops like MyTheresa*, for example.
*Affiliate links
---
Pretty Hats, Turbans & Fascinators: Jazzafine
To be honest: I don't own a headdress from Jazzafine, yet. Nevertheless, her turbans, hats and fascinators are super lovely, so I simply had to add this small brand to this list. You will find Jazzafine on Etsy*, by the way.
*Affiliate links

---
Mein wunderbarer Hutsalon
If you are searching for authentic, vintage inspired hats, make sure to check out Mein wunderbarer Hutsalon. Her creations are handmade and definitely crown every retro outfit. You will find this brand on Etsy*, for example.
*Affiliate links

---
Vintage inspired Headdress: Miranda's Choice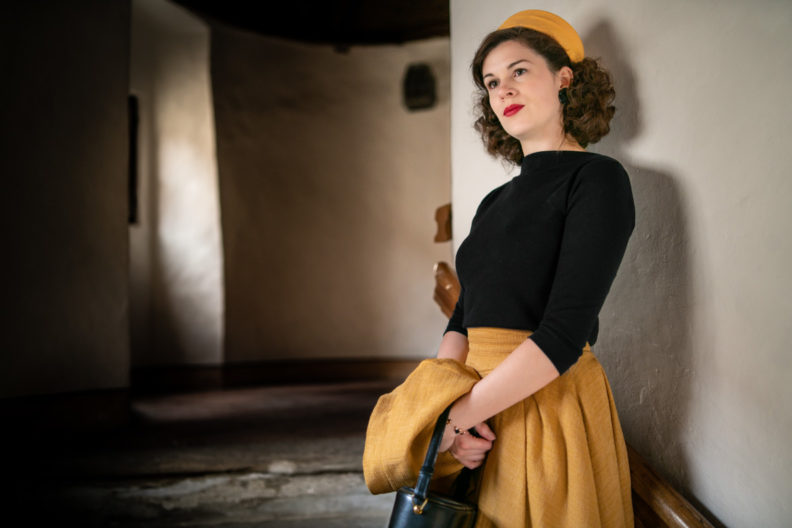 At Miranda's Choice, you will find fancy and elegant vintage inspired hats. Her creations are very creative, cheerful or super classy. No matter if you are searching for fascinators, straw hats or a pillbox – you might want to hava a look at Miranda's Choice. You will find her on Etsy*, for example.
*Affiliate links

---
Unique and sustainable Fascinators: Nadja Christner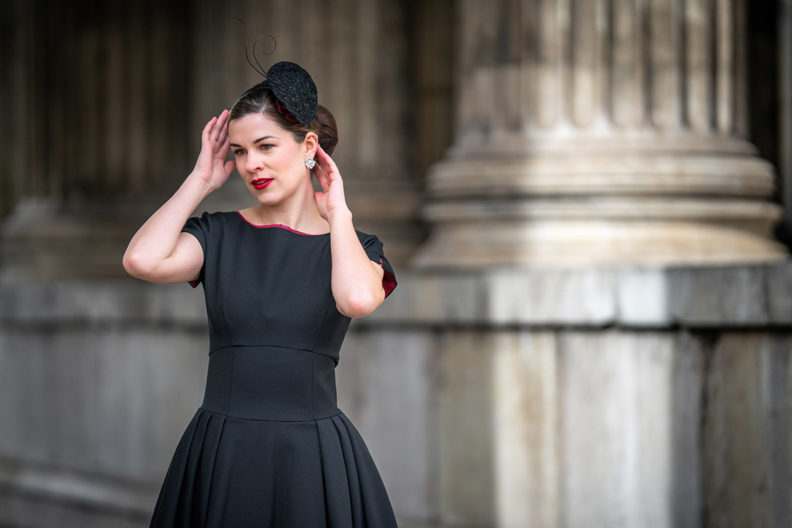 Beside wonderful handbags, Nadja Christner also creates unique and sustainable fascinators. She uses remains of exquisite furnishing fabrics, which normally wouldn't be used anymore. You will find Nadja Christner's desings at her own website or on Etsy*.
*Affiliate links

---
Couture Hats: Nicki Marquardt in Munich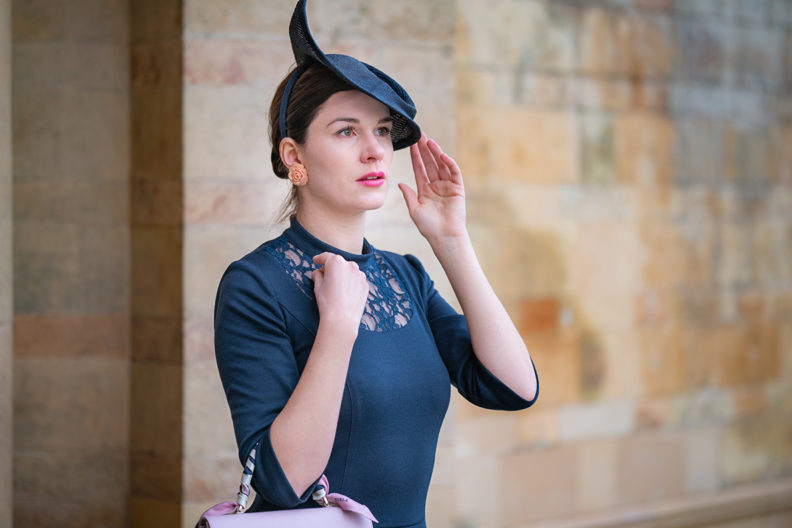 Nicki Marquardt creates wonderful hats that look good in everyday life as well as extraordinary couture fascintors for special occasions. Her shop is located in Munich, Türkenstr. 78. But you can also contact her via her website.
---
Shops for Hats: Seeberger Hats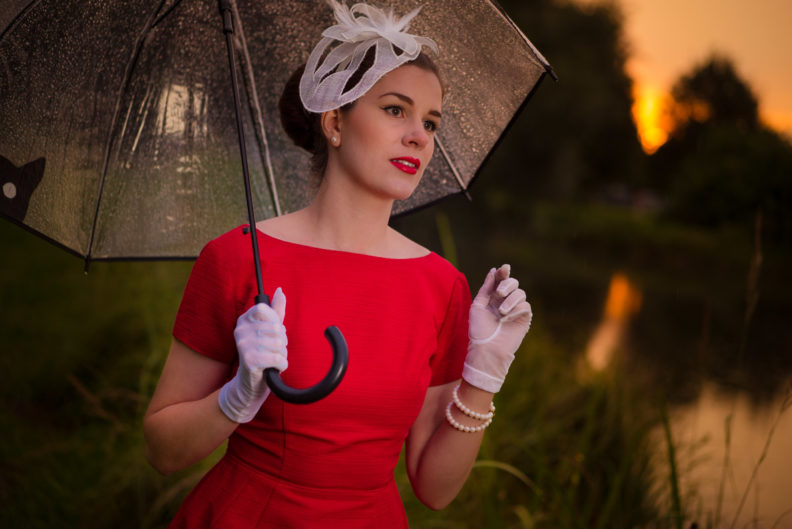 Seeberger offers a huge variety of hats and fascinators for different occasions. I personally especially like the decorated headbands, by the way. You will find Seeberger via their own website, on Amazon* or Breuninger*, for example.
*Affiliate links

---
Shops for Hats and Fascinators: Seegang Berlin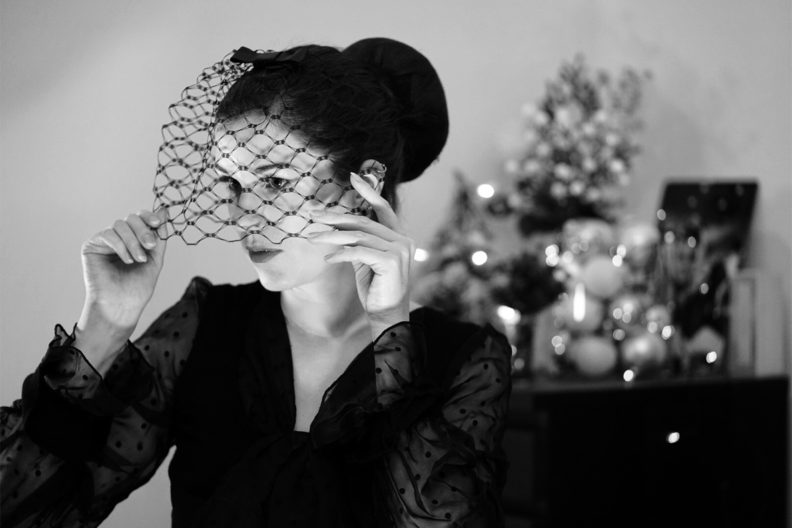 Another wonderful small brand for vintage inspired hats and fascinators is Seegang Berlin. No matter if big straw hats*, small fascinators* or lovely veils* – this shop has something for every vintage loving girl, I believe. You will find Seegang Berlin on Etsy*, by the way.
*Affiliate links

---
The Little Shop of Gorgeousness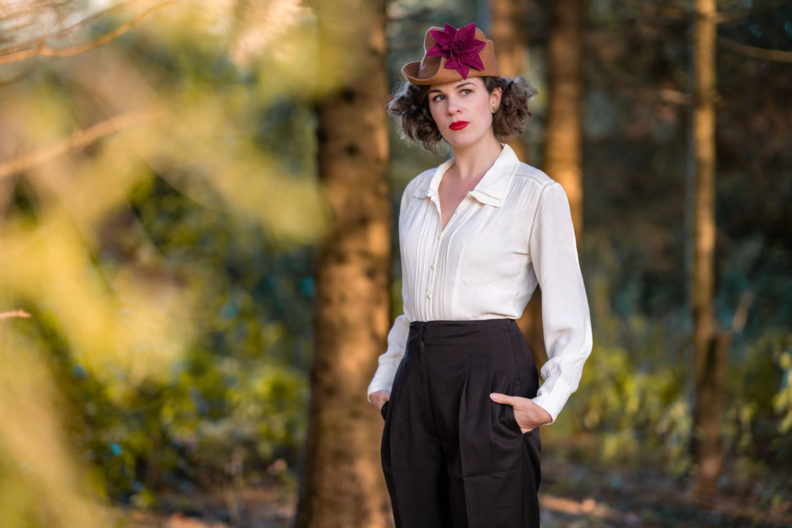 The Little Shop of Gorgeousness really lives up to it's name: The designs are highly influenced by the hat fashion of the 1940s and are therefore a real treasure for every vintage loving girl. You can shop the hats via Facebook.
---
Shops for Hats: TopVintage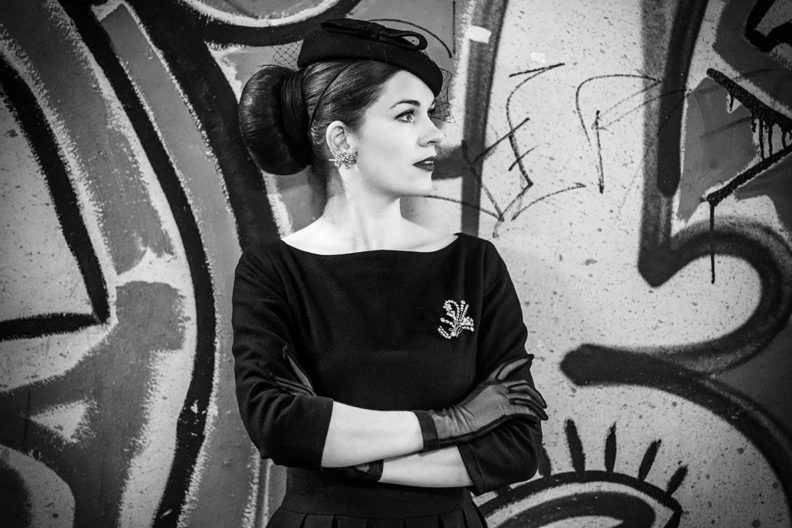 If you are searching for some lovely hats, fascinators, turbans or berets, also make sure to have a look at TopVintage*. Over there, you will find some relatively budget-friendly pieces that are easy to style.
---
Lovely Hats and Fascinators for special Occasions: Die Zwillingsnadeln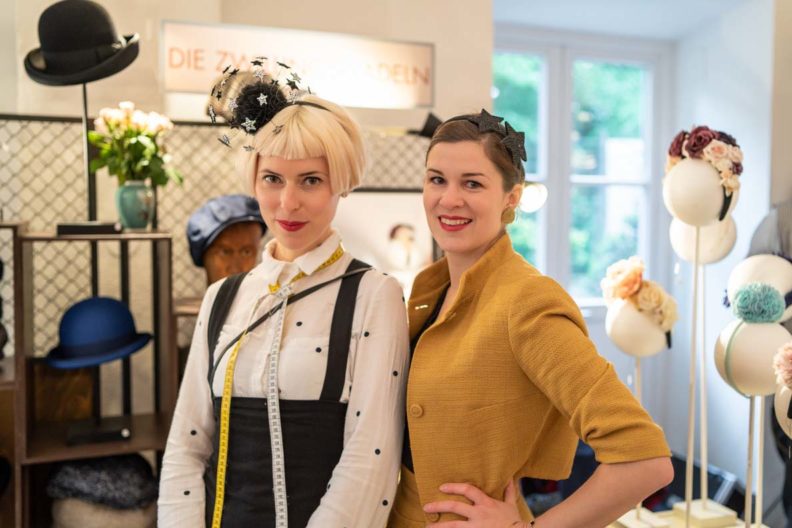 Die Zwillingsnadeln is a wonderful small brand from the German city Weimar that offers some super lovely hats and fascintors! Every piece is made with love and lots of details. Click here to visit the online shop, and if you will ever make it to Weimar, you will find Die Zwillingsnadeln here: Windischenstraße 29, in 99423 Weimar.
---
Vintage Hats
Last but not least a special tip for everyone who loves vintage style hats. Have a look at flea markets, vintage shops or platforms like Etsy* for them! Many of my most worn hats are true vintage and were real bargains I found in small second-hand shops or on flea markets. 😉
---
This might be also interesting for you:
---