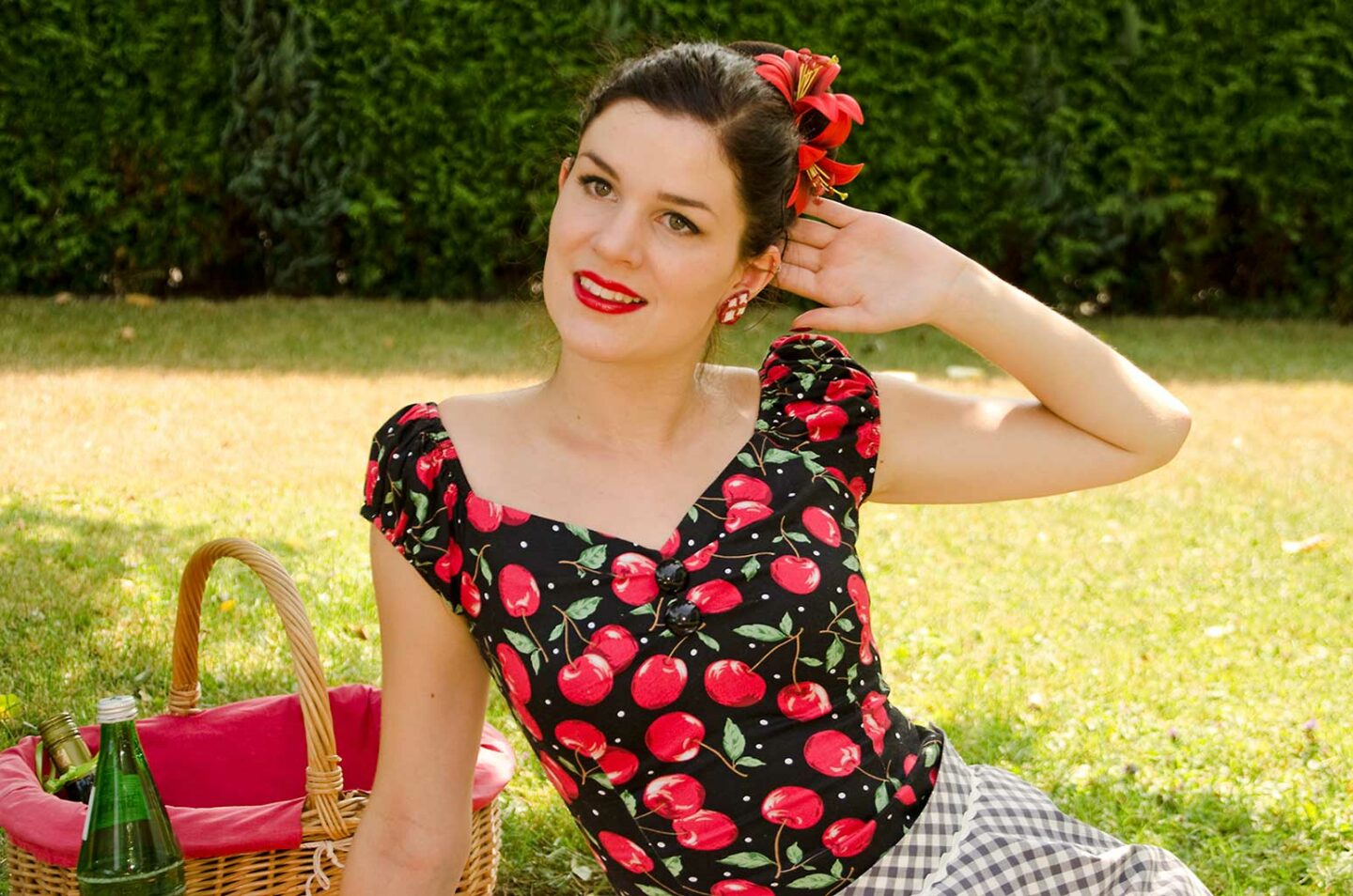 Advert/affiliate links: This blog contains affiliate links (marked with *). If you shop products via those links, I may get a small provision which helps me to maintain my blog. Of course the price doesn't change.
Delicious & classy: The cherry pattern is back!
Along with polka dots, the cherry pattern is the absolute classic in retro fashion. The delicious pattern can even look really elegant and luxurious! The luxury label Dolce & Gabbana has shown this again. You don't have to spend a fortune for a fantastically beautiful look, though. You can also just have a look at retro brands for cherry patterns. Find some recommendations as well as styling tips in this blogpost.
From luxurious to budget-friendly: The most beautiful Garments with a Cherry Pattern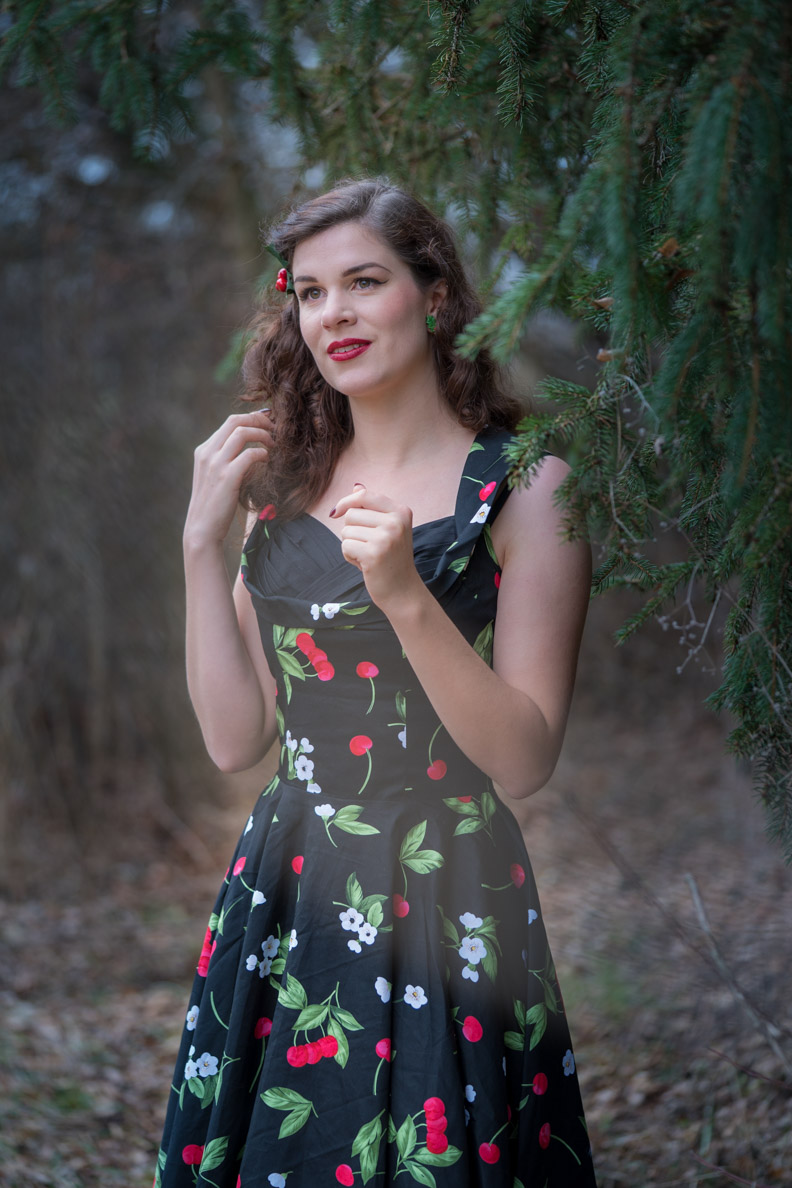 Red cherries on a black background look particularly classic and elegant. It doesn't matter that much whether you're just looking for a top with the pattern (e.g. Dolce & Gabbana via MyTheresa* or the cheaper version from Hell Bunny via Amazon*) or a dress (e.g. Dolce & Gabbana via MyTheresa* or the more budget-friendly version via Amazon*). Both variants can – properly combined – look very chic and quite grown-up.
By the way: Even on the beach we don't have to do without the delicious cherry print! Swimwear is also available in the luxury version from Dolce & Gabbana via MyTheresa* or much more budget-friendly via TopVintage*.
White dresses with red cherries are also beautiful and a little lighter, as the shift dress by Glamour Bunny via TopVintage* proves.
Luxurious Garments with a Cherry Pattern
*Affiliate links

---
Budget-friendly Garmetns with a Cherry Pattern
*Affiliate links

---
How to style the classic Cherry Pattern
To be honest, cherry prints on dresses with a classic retro cut can quickly look a bit cliche. To avoid this, I recommend subtle accessories, such as color-coordinated pointy pumps (these look a bit more modern than rounded ones). If you like it more relaxed, you can opt for colour-coordinated sandals with wedge heels or pointed ballet flats.
*Affiliate links

---
A high-quality handbag – preferably in red – as well as subtle jewelery and possibly elegant sunglasses make the look perfect.
*Affiliate links

---
If you like a classic retro look, you can of course opt for vintage hairstyles. On the other hand, the outfit becomes more grown-up and modern with classic but minimalist hairstyles. How about a tight bun or a simple ponytail, for example? On sunny days or on a bad hair day, an elegant (black) straw hat is also a good idea (e.g. from Seegang Berlin via Etsy*).
*Affiliate links

---