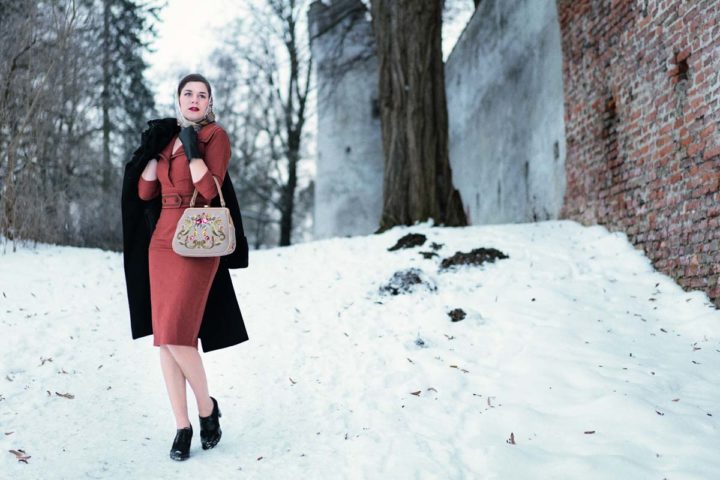 Are you tired of winter as well? The slippery roads, the wet and gloomy weather and the fact that I have to wear opaque tights instead of beautiful nylon stockings really annoy me. Yet, a super chic winter outfit is able to raise my spirits.
An elegant vintage inspired Outfit
This time, I chose a pencil dress in rust by Daisy Dapper, which a already showed you here in summer. Thanks to the longer sleeves, it can be easily transformed into a winter look. Of course I had to keep my legs warm, but as mentioned before, I'm tired of opaques. This is why I decided to get out my glamorous Secrets in Lace stockings. Those are not super warm, but in combination with ankle boots they work quite well.
Vintage gloves are not only practical, they also look good. To stay warm, I chose the black Angeline Coat by Hell Bunny. Underneath the dress I wear the Sophisticated Longline Bra by Secrets in Lace which not only keeps my waist in shape but also helps to keep everything covered as the pencil dress has a quite deep neckline. A vintage handbag is a perfect accessory and makes the winter outfit almost complete.
A Scarf for an authentic vintage Look
Headscarfs were very popular in the first half of the 20th century. Nowadays, almost no one wears them as a fashion accessory anymore. A pity! They not only keep your ears warm but also look very elegant and are perfect for bad hair days.
I wear mine in a very classy way: First of all I fold a triangle, put it over my had, cross the ends underneath my chin and knot it together at the back of the neck. To keep everything in place, I normally use some bobby pins.
This kind of headdress is also perfect to protect your hair from wind and weather.
---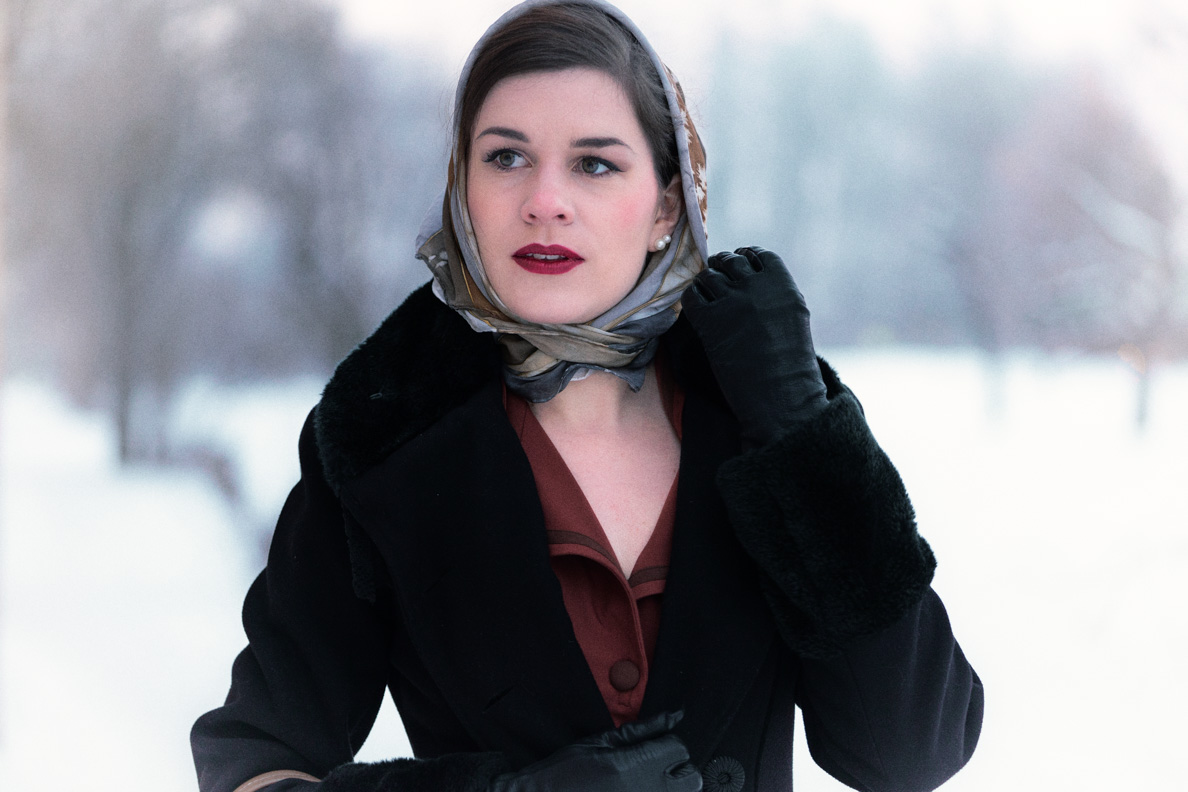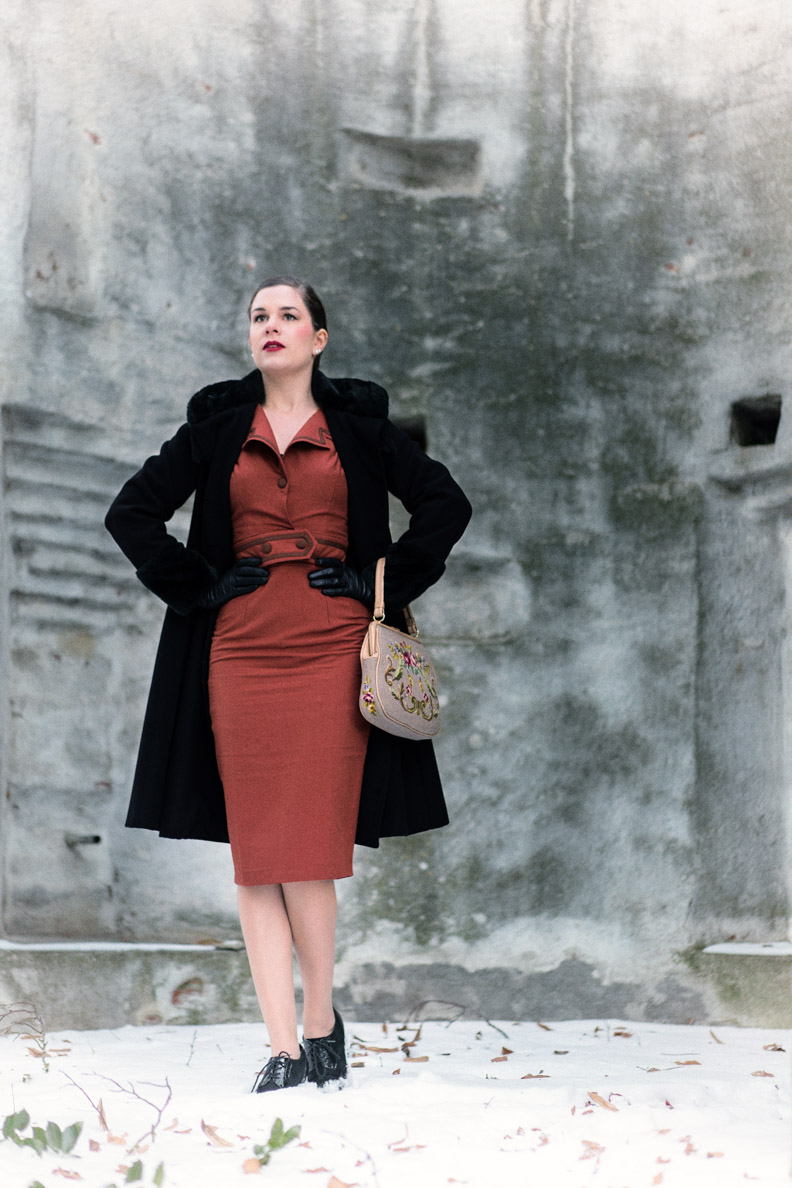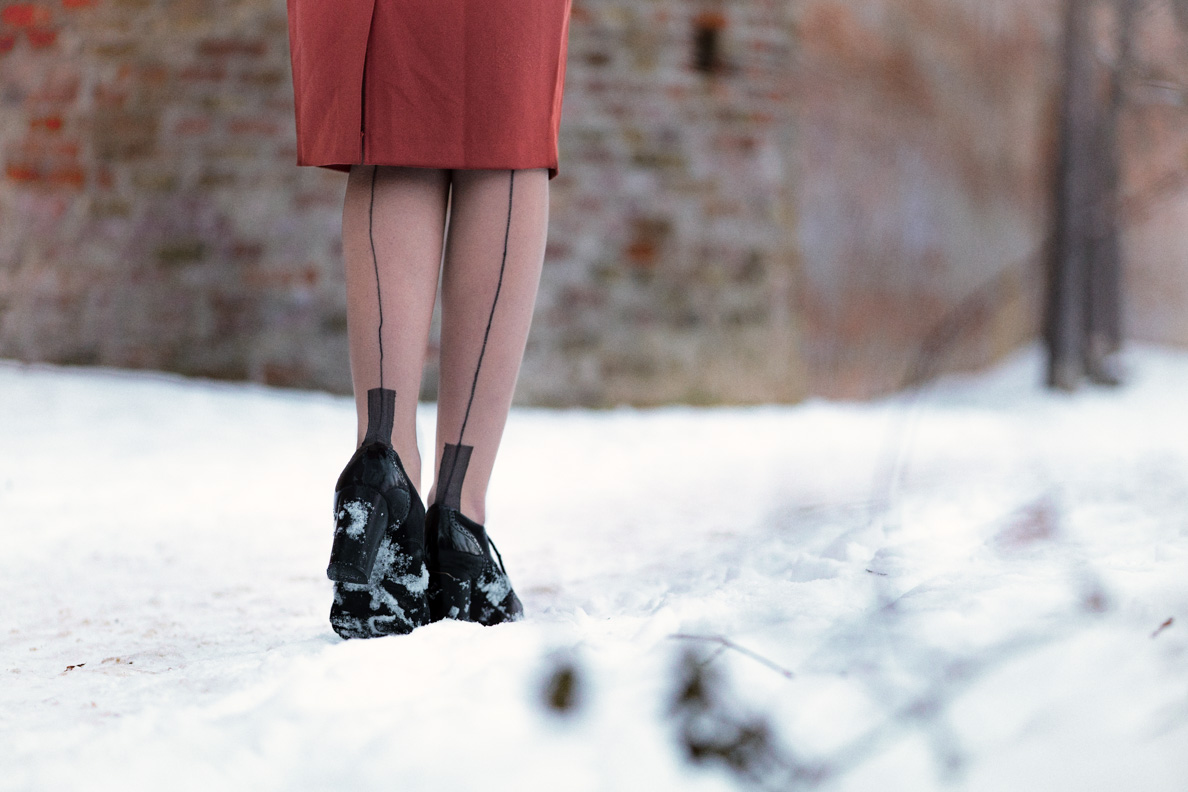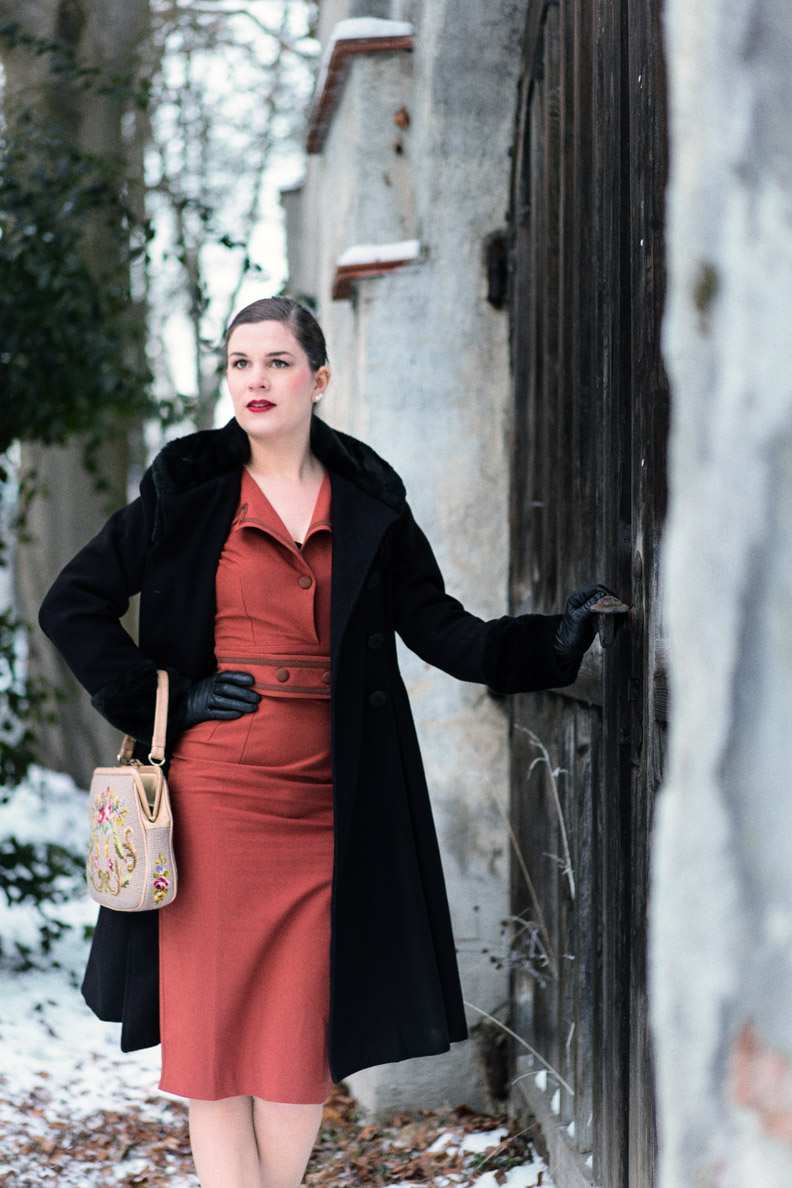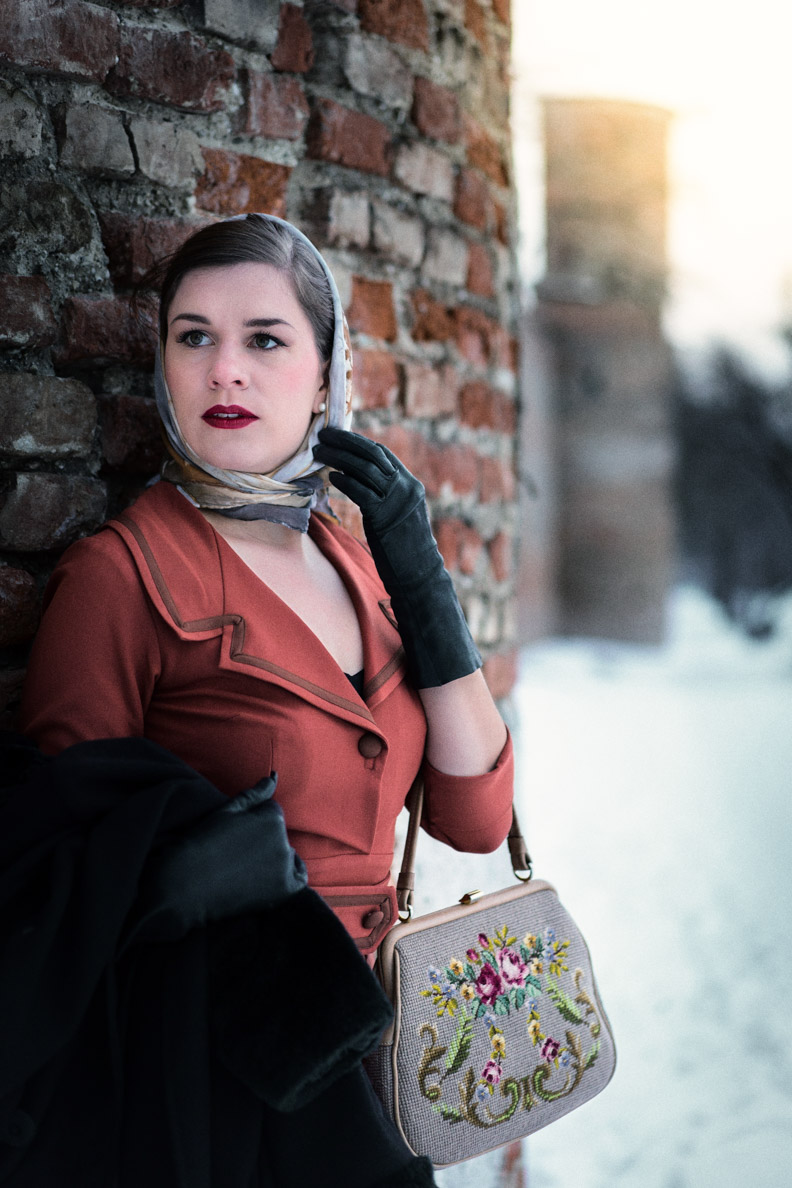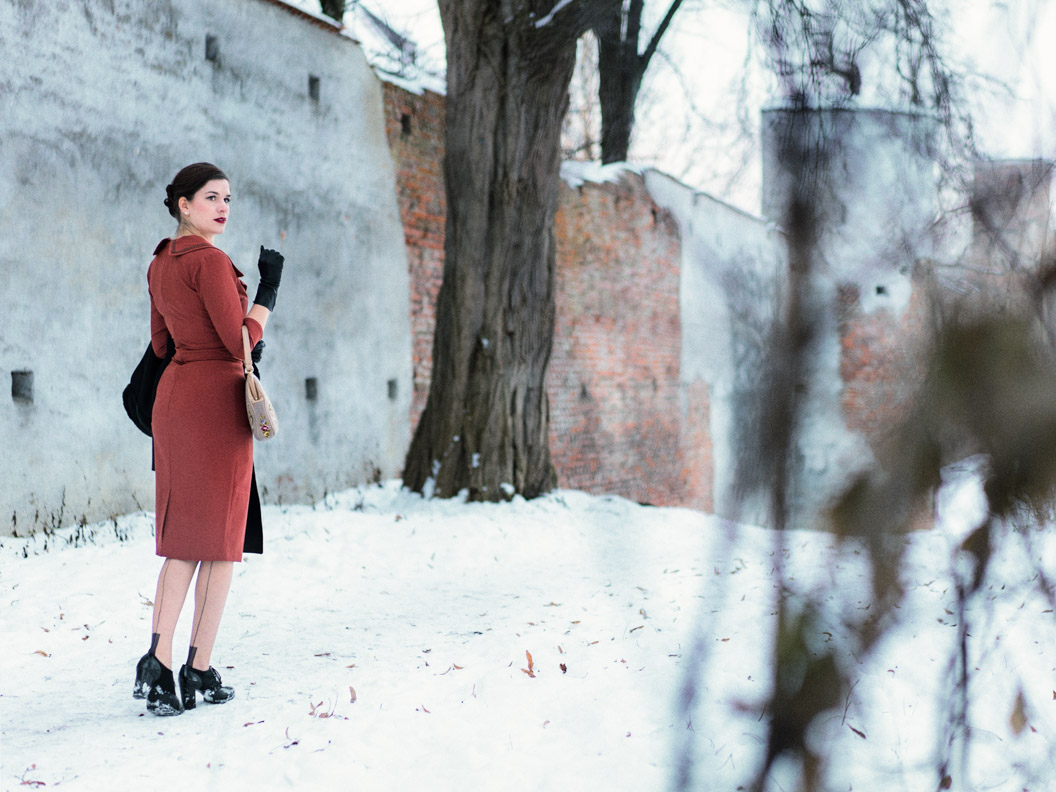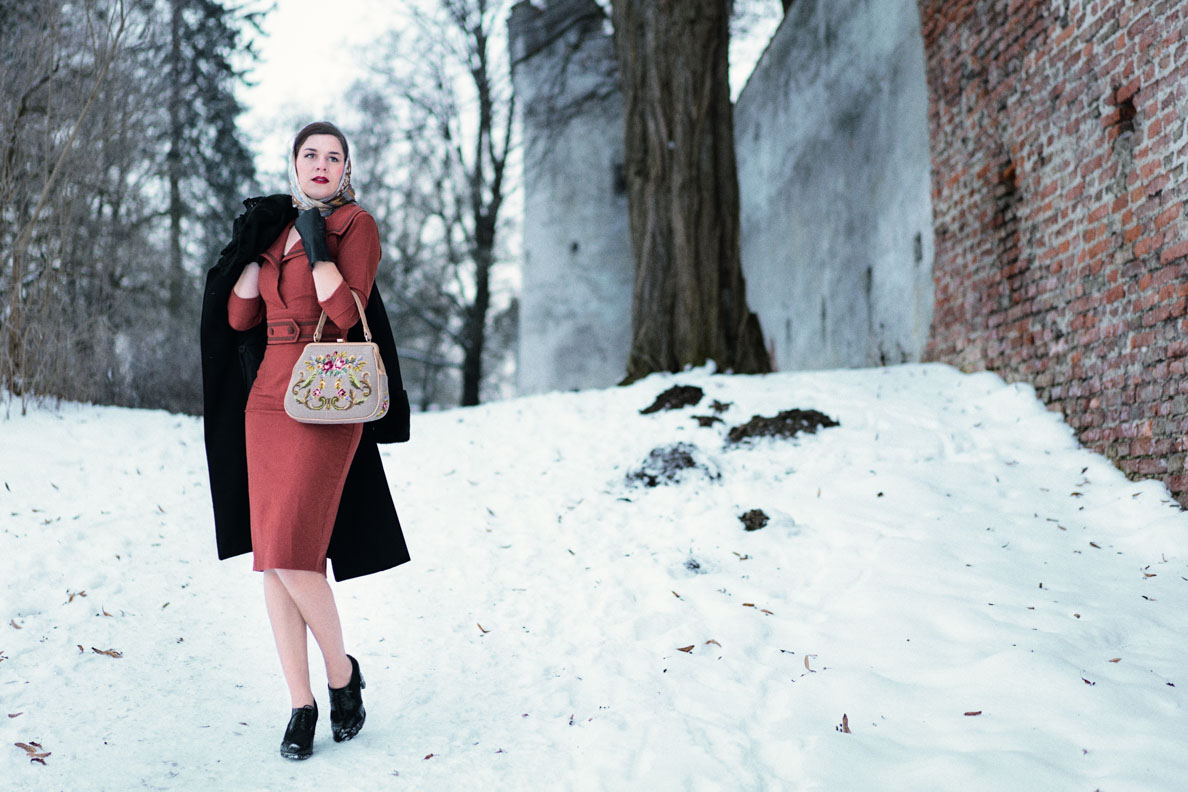 ---
An elegant Winter Outfit – the Details:
Pencil Dress: Daisy Dapper (similar here)
Retro coat: Hell Bunny (on Sale!)
Stockings: c/o Secrets in Lace Europe
Headscarf: handmade by my mum
Shoes: Deichmann
Handbag and gloves: Vintage