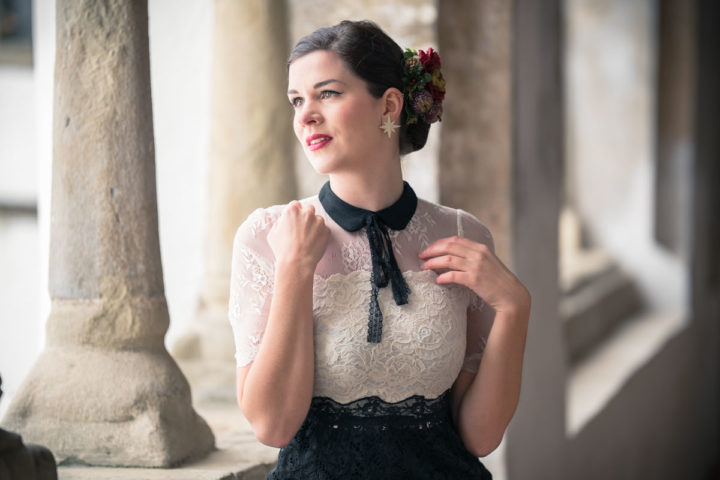 Just in time for the first advent, it has started to snow. And with a bit of luck, we maybe will even have white Christmas this year here in the south of Germany! Dancing snowflakes, guttering candles, and lots of hot chocolate or mulled wine – sounds amazing, right? But although advent should be a reflective and cheerful time, it's often quite stressful. There is the question: What to give to whom? And of course: What to wear on all those Christmas parties? Usually, ones outfit shouldn't be too sexy but neither too square. Ideally, it should also fit for familiy as well as Christmas staff parties at the same time. Maybe one even doesn't have time to change outfits after work and therefore needs a dress that goes well for both, office life and Christmas party. A wonderful example for this kind of garment is the Neo Victorian Dress by Vive Maria.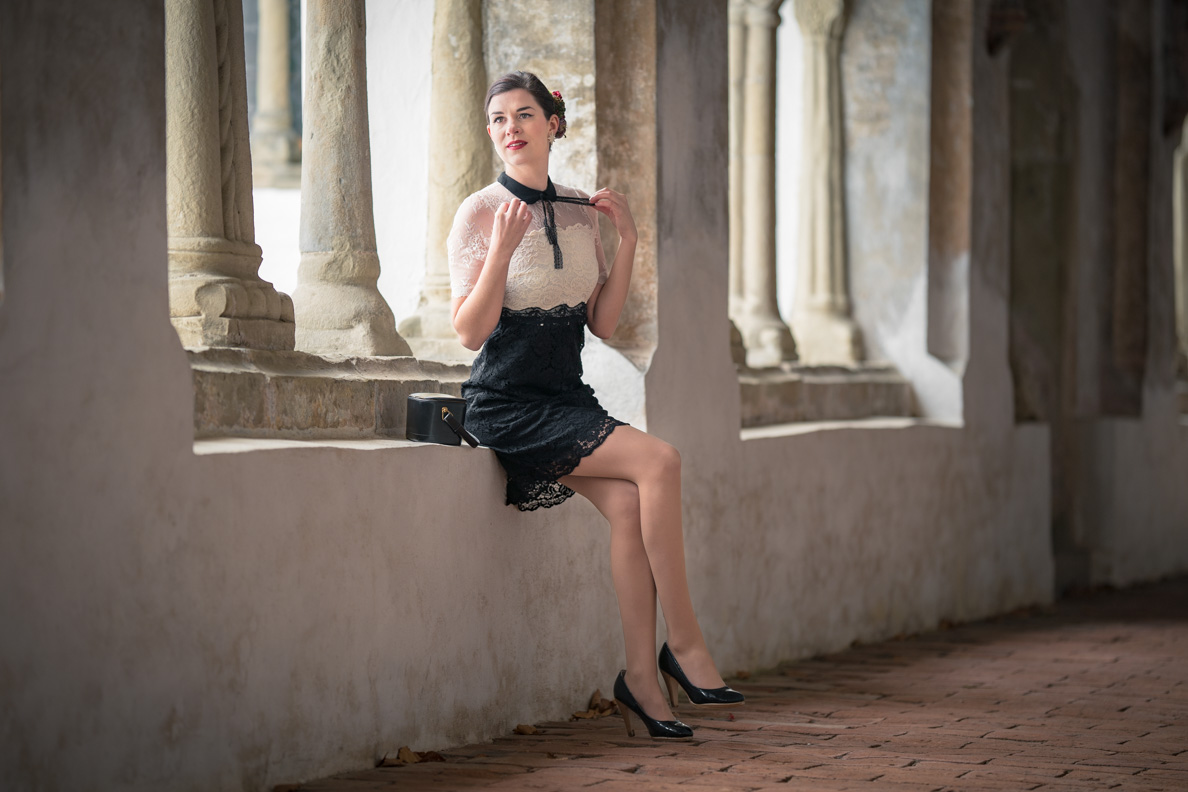 Perfect for Christmas Parties: The Neo Victorian Dress by Vive Maria
The dress is made of a wonderful lace fabric and looks very feminine. And although it's high-necked, the dress looks quite seductive thanks to the sheer lace details at the neckline and sleeves. A black collar and bow add that certain something to the Neo Victorian Dress by Vive Maria. The dark skirt is tight and enhances a woman's curves, however, the dress is very comfortable and offers enough freedom of movement.
In combination with a blazer, the dress is even suitable for the office. Nevertheless, I wanted something more glamorous and thus went for the red Drama Cape by Grünten Mode to keep me warm when going outside. Another highlight of my look are the pretty tights by Wolford. Those are quite subtle, however, due to the "Love" lettering they have something very special. Festive vintage inspired accessoires finish the retro outfit.
By the way: Everyone with a residence in Germany can enter my giveaway and has the chance to win this dress! Please check out the German version of the blogpost for all information.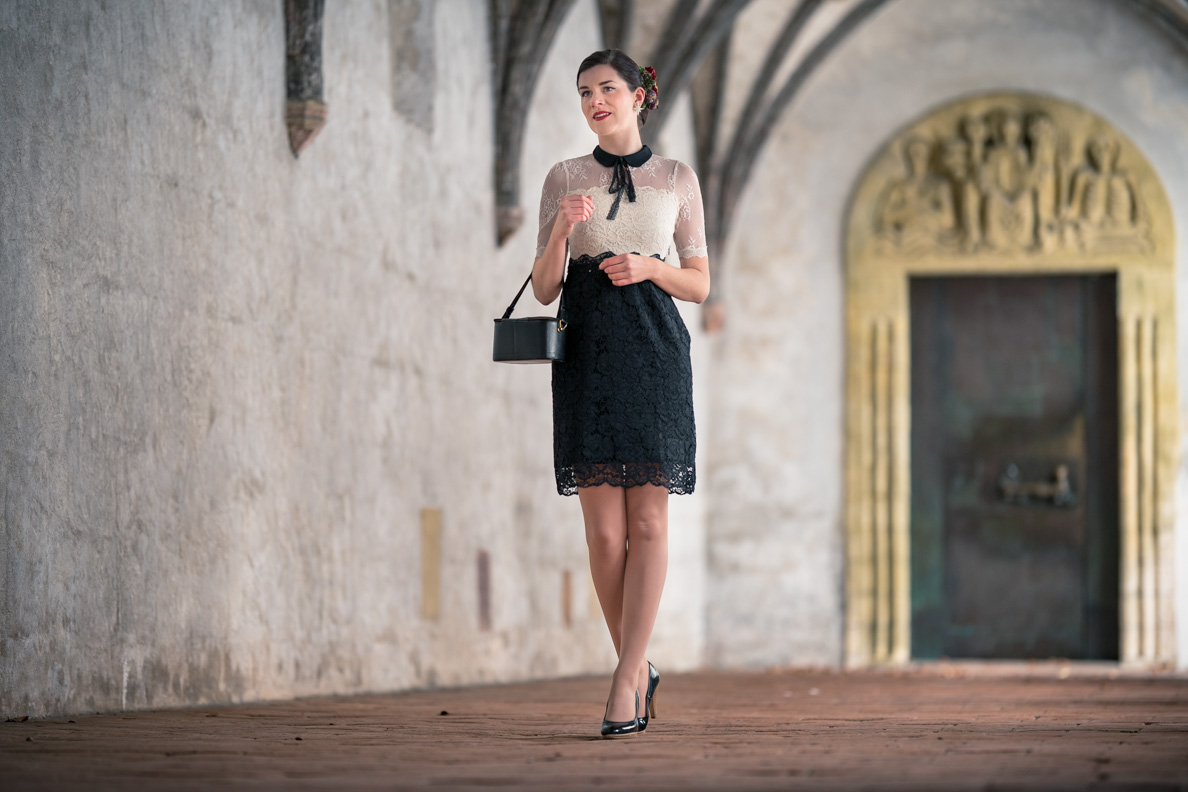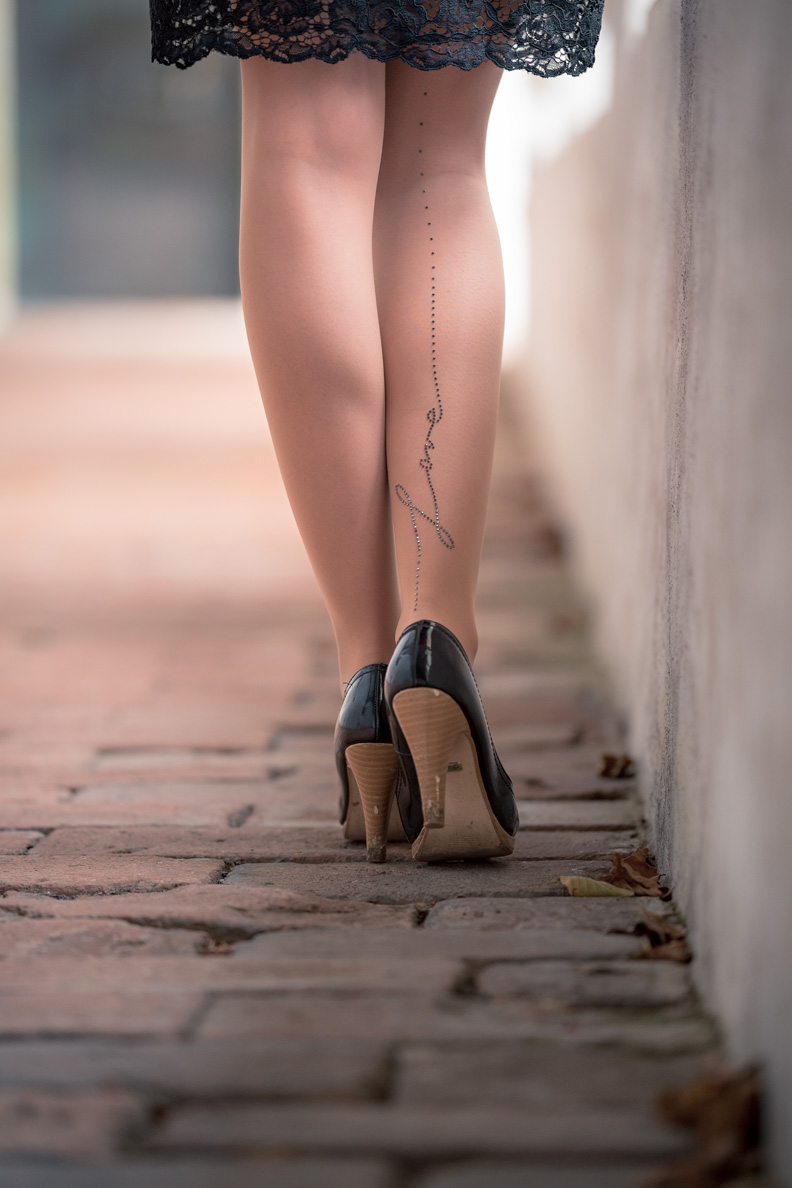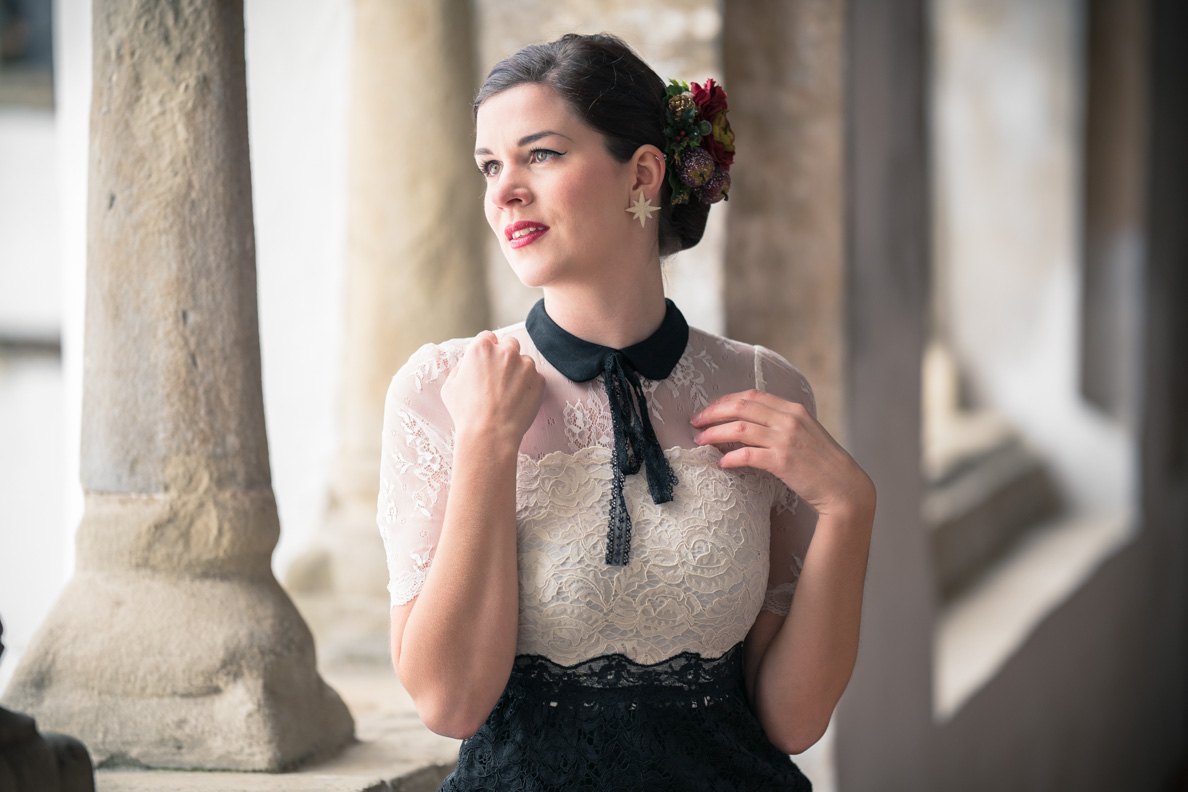 ---
By the way: Use the code retrocat10 to get 10 % off your whole order at NAPO Shop or the Vive Maria online-shop! Valid until 30th April 2018.
A festive retro Outfit – the Details (EU):
Neo Victorian Dress: c/o Vive Maria
Drama Cape: Grünten Mode
Tights: Wolford
Pumps: Buffalo, similar here
Earrings: Glitter Paradise
Hairflower: SophisticatedFlowers
Handbag: Vintage