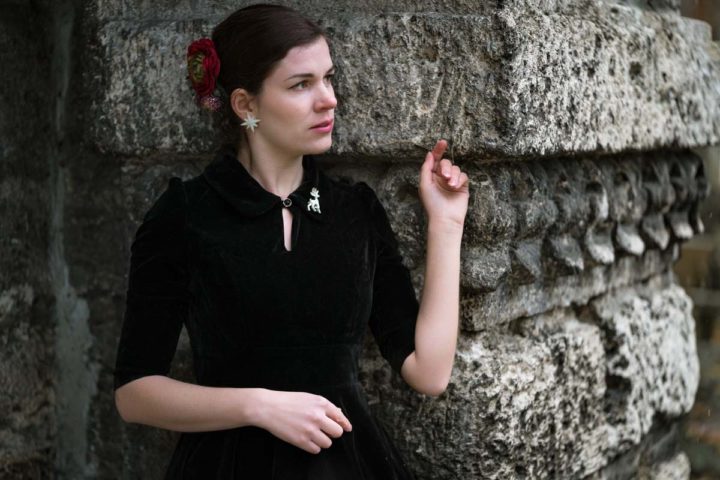 The first snowflakes start falling, an icy wind is blowing, and the nights are freezing cold – winter is here! And although I have to freeze again during photo shoots, the roads are slippery, and my feet feel like ice cubes most of the time, the cold season has something magical. I love sitting at my window and watching the snowflakes, or reading all cuddled up on my couch while sipping a cup of tea. Moreover, I'm totally in Christmas mood right now. Glamorous velvet, sparkly jewellery, and festive accessories – that's exactly what I want to wear during this time of the year. A wonderful dress for all those festive occasions during pre-Christmas season is "Amelia" by BlackButterfly.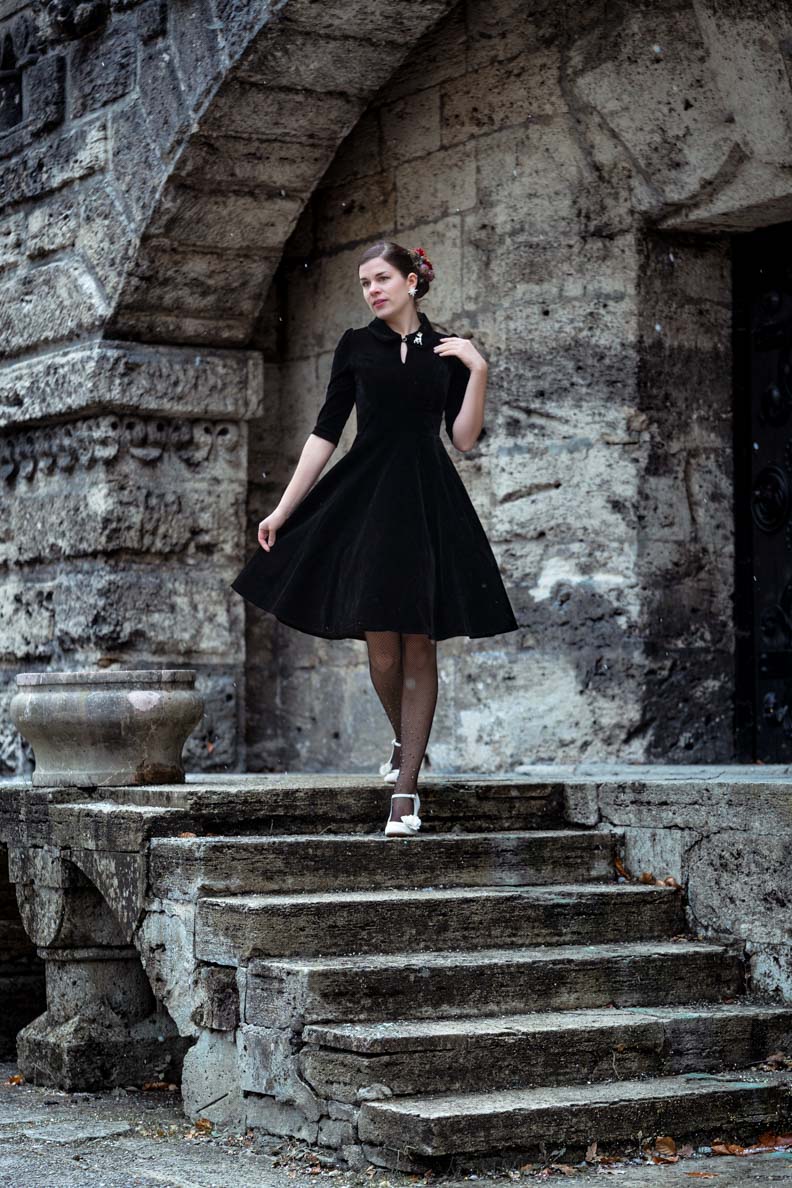 Perfect for Winter: "Amelia" by BlackButterfly
"Amelia" has a classy cut with a tight top and slightly flared skirt, which looks even better with a petticoat underneath. The mid-length sleeves keep you warm and look very elegant. Another highlight of the dress is the keyhole neckline with it's lovely collar.
But although the dress is quite warm, it's ways too cold to go out without a coat by now. I'm wearing the "Angeline Coat" by Hell Bunny on top of the dress. Sparkly fishnet tights by Calzedonia are very glamorous and go so well with the outfit. Tip: It's not that cold when you wear them on top of nude-coloured stockings. 😉
Glamorous silver and white shoes by Ruby Shoo, the elegant starlite earrings by Glitter Paradise and the festive hairflower by Sophisticated Flowers finish the Christmassy vintage inspired outfit for winter.
By the way: In this blogpost, I show more festive vintage (inspired) accessories for Christmas.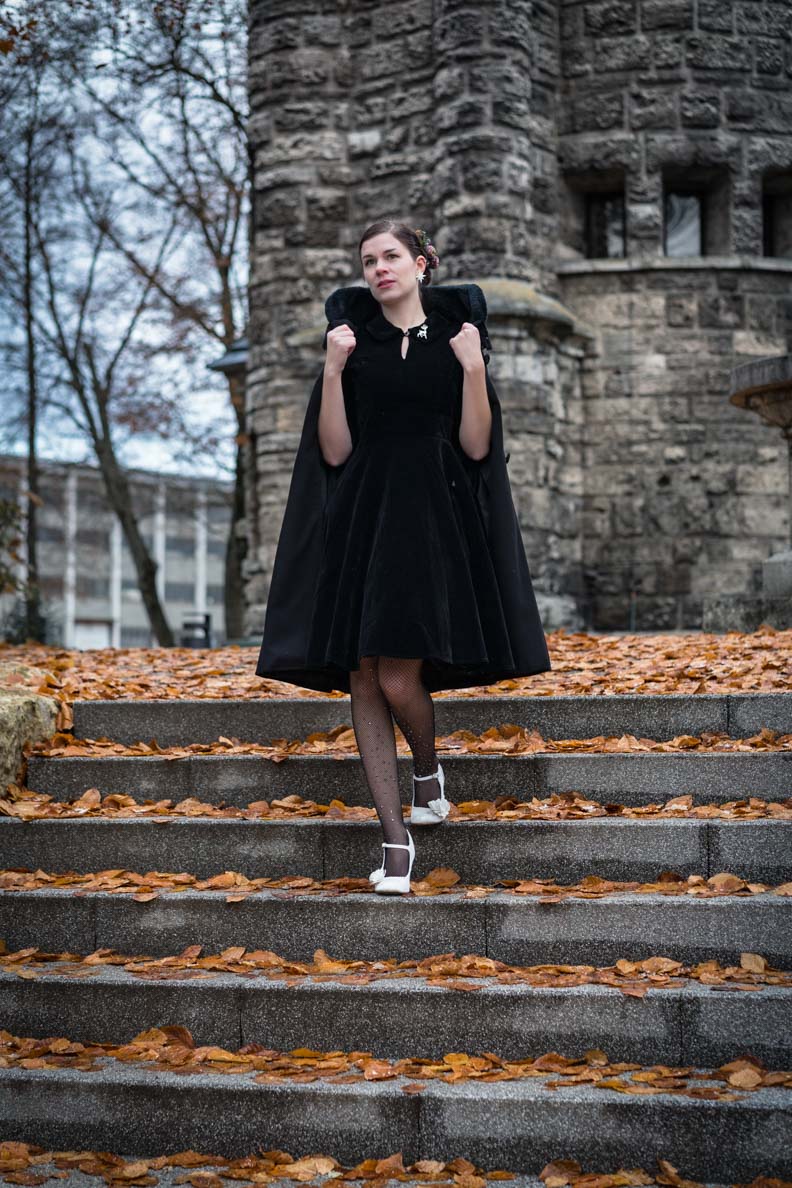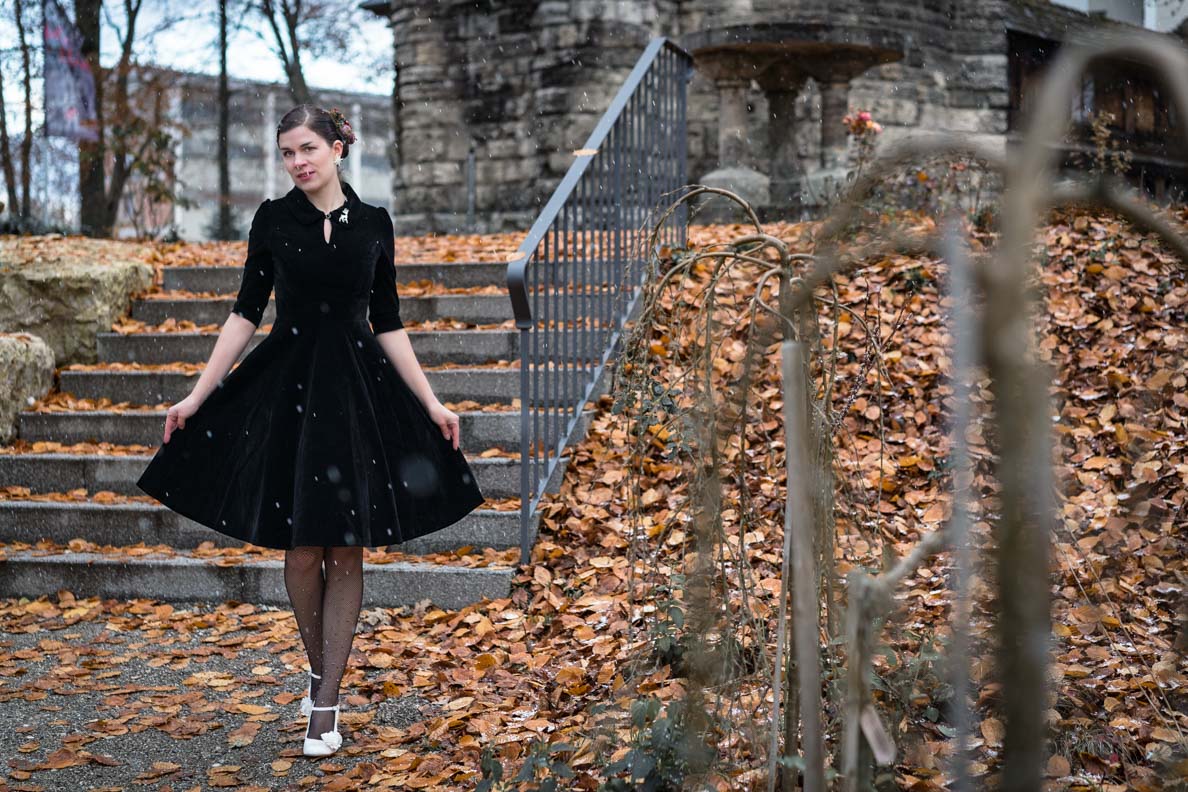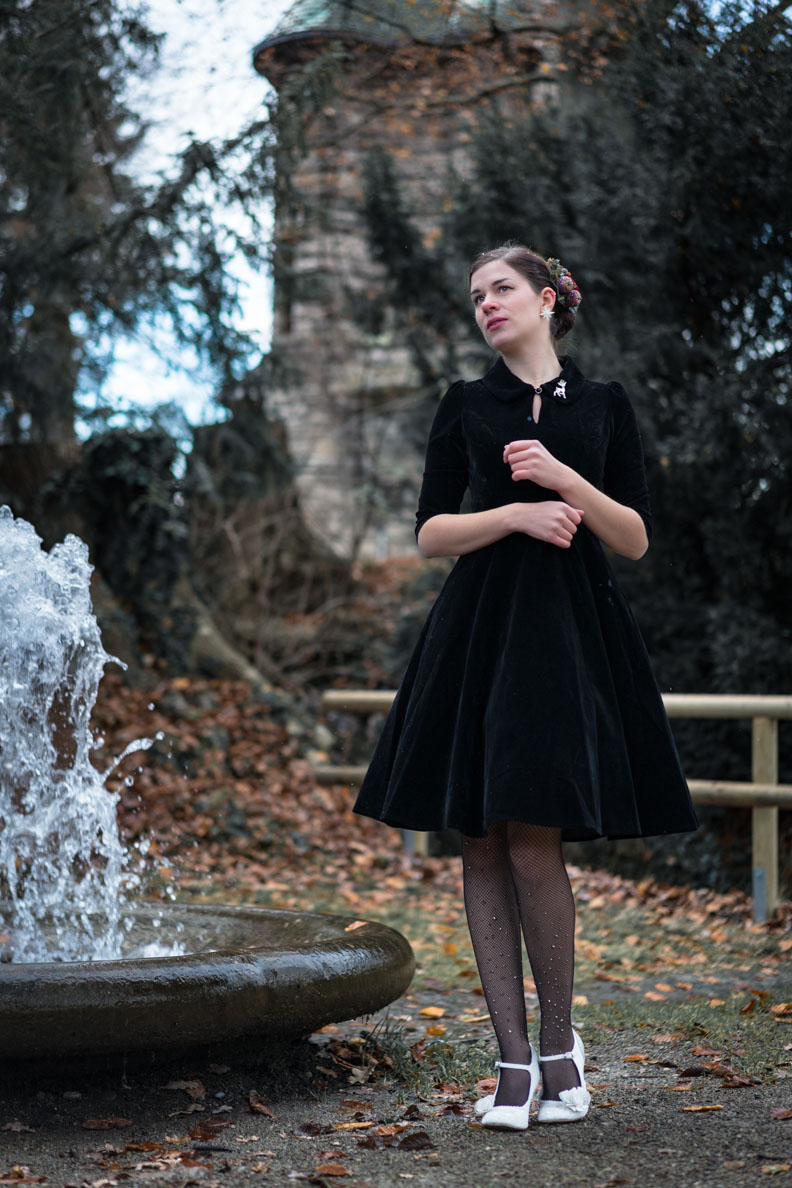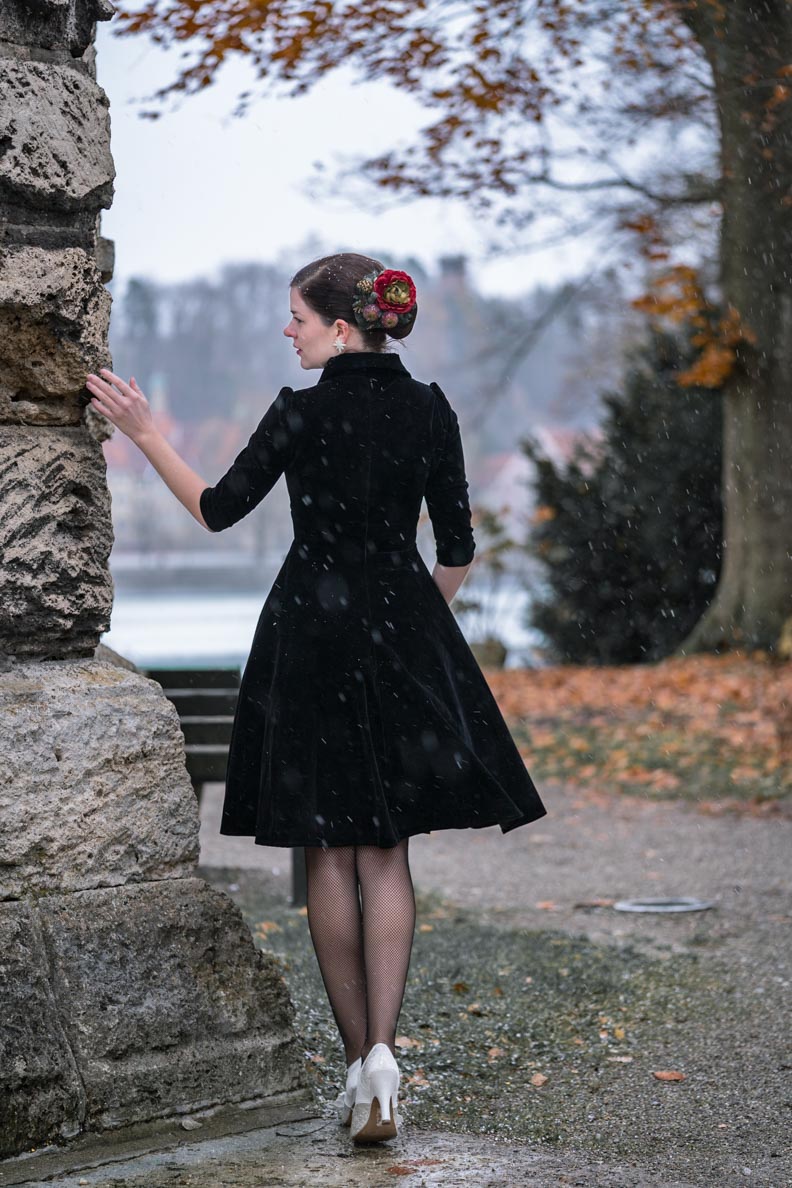 ---
A glamorous retro Outfit for Winter – the Details:
Retro dress "Amelia": c/o BlackButterfly
Petticoat: similar here
Coat "Angeline": Hell Bunny
Sparkly tights: Calzedonia
Shoes: Ruby Shoo
Earrings: Glitter Paradise
Hairflower: SophisticatedFlowers
Brooch: Vintage via Wunder-same-Vintage