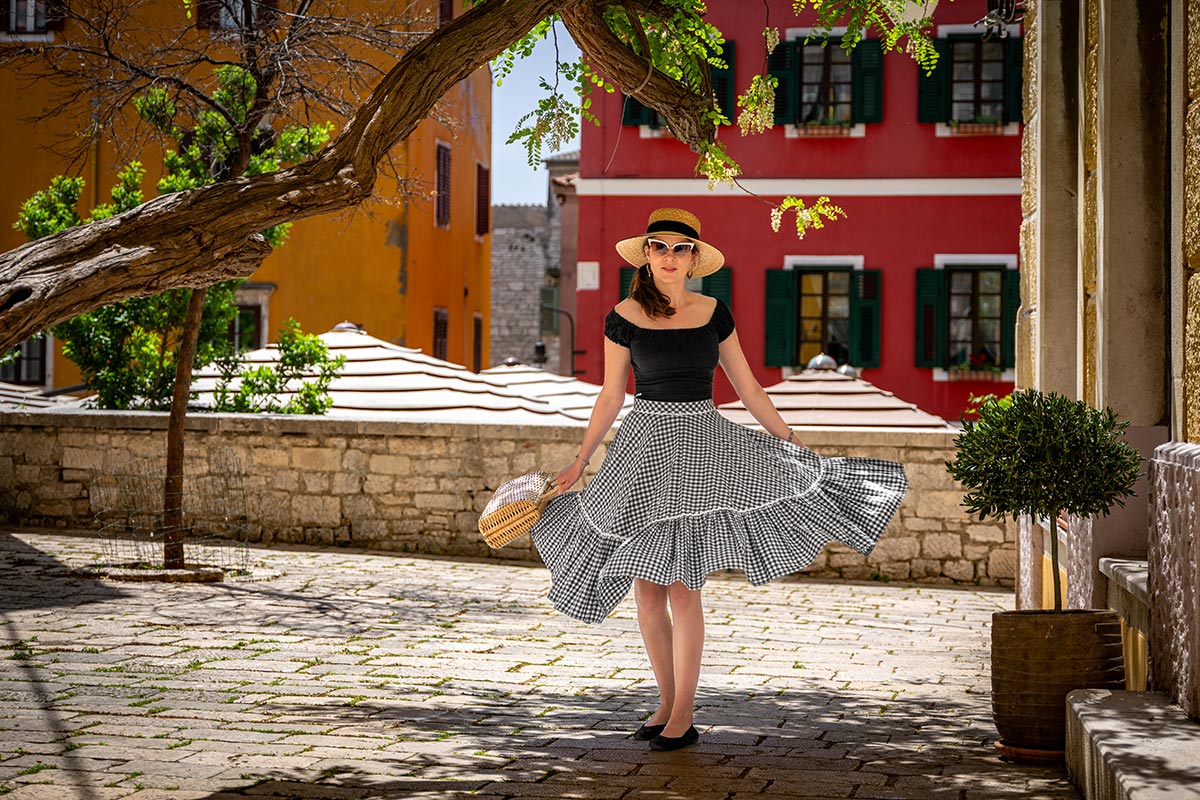 Advert/affiliate links. This blog contains affiliate links (marked with *). If you shop products via those links, I may get a small provision which helps me to maintain my blog. Of course the price doesn't change.
A simply summer outfit: Vichy skirts meets hat & sunglasses
The summer is just really spoiling us and we can enjoy numerous hours of sunshine and temperatures around 30 °C. So the perfect occasion to show off our summer clothes – maybe for the last time this year? Personally, I prefer simple summer outfits that still look super stylish. I'll show you one of my favorite looks for hot days below.
---
A simple Summer Outfit – the Details: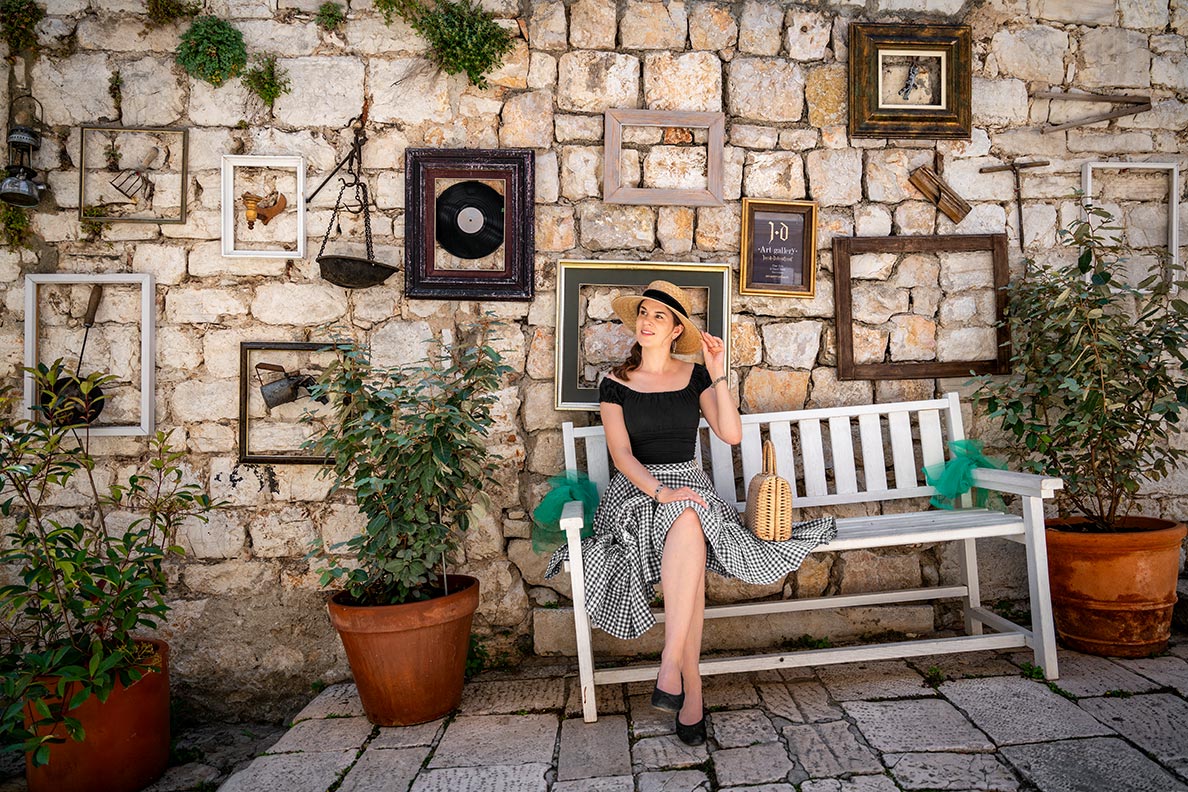 Skirt: Lena Hoschek, similar from Son de Flor via Etsy*
Top: similar via TopVintage*
Basket bag: Vintage, similar via myTheresa*
Hat: similar via Etsy*
Ballet flats: similar via Amazon*
Jewellery: no name
*Affiliate links

---
Vichy Skirt & summery Accessories
The circle skirt with vichy pattern by Lena Hoschek is one of my absolute favourites. If you've been following my blog for a while, you've probably noticed that. 😉 Admittedly, it was still a real investment even when it was on sale, but it was more than worth it. When it comes to clothing, I think you should always calculate how much something costs in relation to how often you wear it. And since I wear this skirt a lot every spring and summer, it really wasn't that expensive compared to maybe cheap things that I only wear once or twice a year.
Wonderful Skirts with Vichy Pattern
*Affiliate links

---
I combine it with a simple black top, a straw hat and cool retro sunglasses. Of course, my beloved basket bag from a vintage shop in Munich should not be missing. Add a few pieces of jewelery that I bought at various markets for a few euros and the simple but stylish summer outfit is perfect.
*Affiliate links

---
PS: We took these photos in the beautiful old town of Šibenik (Croatia)