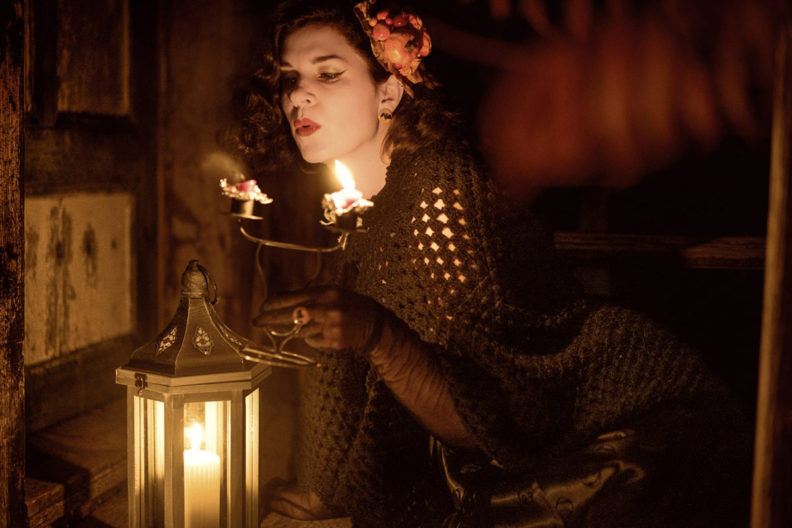 Eerily beautiful jewellery for autumn and Halloween
The days are getting shorter and the nights colder – autumn really arrived in Germany! So it is time to replace my summery, fruity jewellery by more eerily ones. Yes, I not only change my wardrobe every season, but also my jewellery. So in this blogpost, I am going to show my favourite eerily beautiful jewellery for the golden season.
This blogpost contains affiliate links (marked with *)
Jewellery for Autumn: Spider Earrings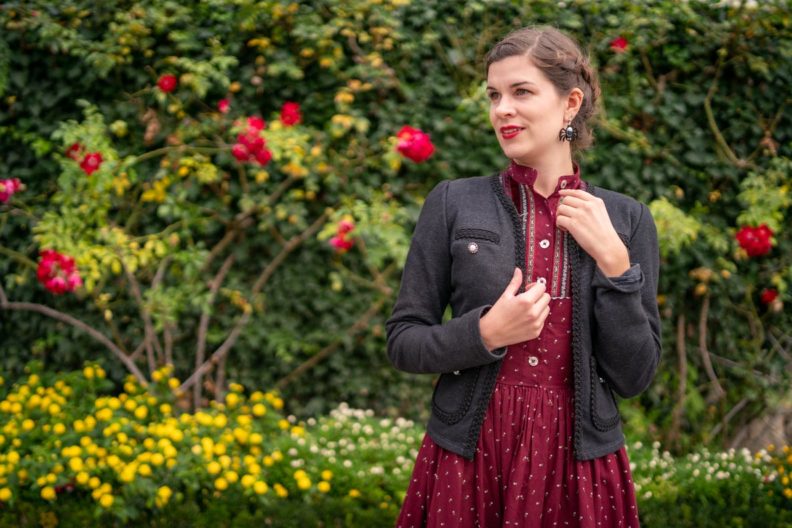 To be honest, I don't like spider in my flat (at least not real ones, I do like decoration spiders, though ;-)). But in nature, I find those long-legged little creatures very fascinating and super elegant. And in the form of sparkly jewellery, I like spiders even more! Spider earrings are a wonderful possibility to make elegant outfits more interesting, exciting, and autumnal. You will find lovely spider earrings at LaliBlue*, for example. My sparkly ones are true vintage.
*Affiliate links

---
Eerily beautiful Jewellery for Autumn: Spider Broochs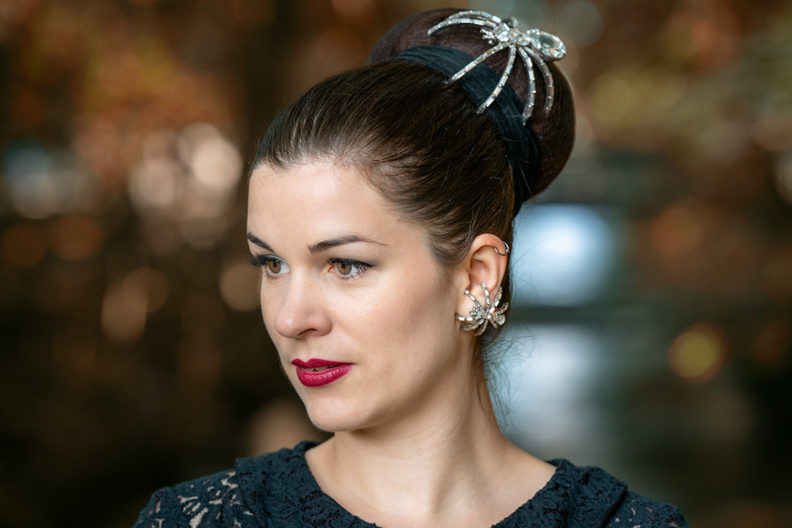 What goes well with spider earrings? Exactly, spider broochs! Spider broochs are super elegant and were already fashionable in the 1940s. You not only can wear them at the collar or neckline, but also on your shoulders or even in your hair! I, for example, attached my spider brooch to a hair snood at my bun – a super easy possibility to spice up a simple hairstyle.
*Affiliate links

---
Perfect for Autumn and Halloween: Bat Jewellery
I you read those 10 funny facts about me, you might already know how crazy I am about bats. So of course, I also like bat jewellery in the form earrings by Glitter Paradise*, for example. But there are also some fun bat necklaces* or rings available.
*Affiliate links

---
Eerily beautiful Autumn Jewellery: Cats, Foxes, Pumpkins & Ghosts
Of course there is a lot more eerily beautiful jewellery for autumn available, in the form of elegant cats*, foxes*, snakes*, pumpkins*, or ghosts*, for example. Ohh, in autumn, I become a child again, wear funny jewellery, hollow out pumpkins, and make animals out of chestnuts. 😉
*Affiliate links

---
Jewellery for Autumn: Roses
Last but not least, let's talk about some more elegant autumnal jewellery for everyone who doesn't want to wear animals: Rose jewellery is simply perfect to finish an autumn outfit! Beside black rose earrings by Glitter Paradise*, I also like to wear rose brooches, or rose bracelets (similar here*).
*Affiliate links

---