First of all: No, I didn't got married. I just think that there is no other colour that screams "summer" as much as white does (given that white can be called a colour ;-)). And even if a white dress always looks a bit like wedding, I think it's something that can be worn in everyday life or better everynight life as well. I already showed you the Billion Dollar Dress by Stop Staring! in this blog post and haven't worn it since then. Something I wanted to change, so here are some photos from a night out with the wonderful white retro dress.
Stylish, clean, and chic: A white retro Dress by Stop Staring!
Stop Staring! always makes the most amazing fiugure-hugging dresses. The Billion Dollar Dress is no exeption. I really love how the strech fabric enhances a woman's curves. Ruffles at the top make the cleavage a real head-turner and the length is simply perfect.
The only problem with white, tight dresses is that almost every underwear is showing. And even white dessous aren't always the best solution. This is why I usually choose nude coloured underwear with very subtle seams. Underneath the Billion Dollar Dress I wear the Satin Intrigue Shelf Bra by Secrets in Lace, which I introduce to you in this blog post.
When it comes to accessories, I like to stay classy. Pearl earrings, a silver Swarovski bracelet, and a sparkling necklace -that's it. White shoes finish the retro outfit.
---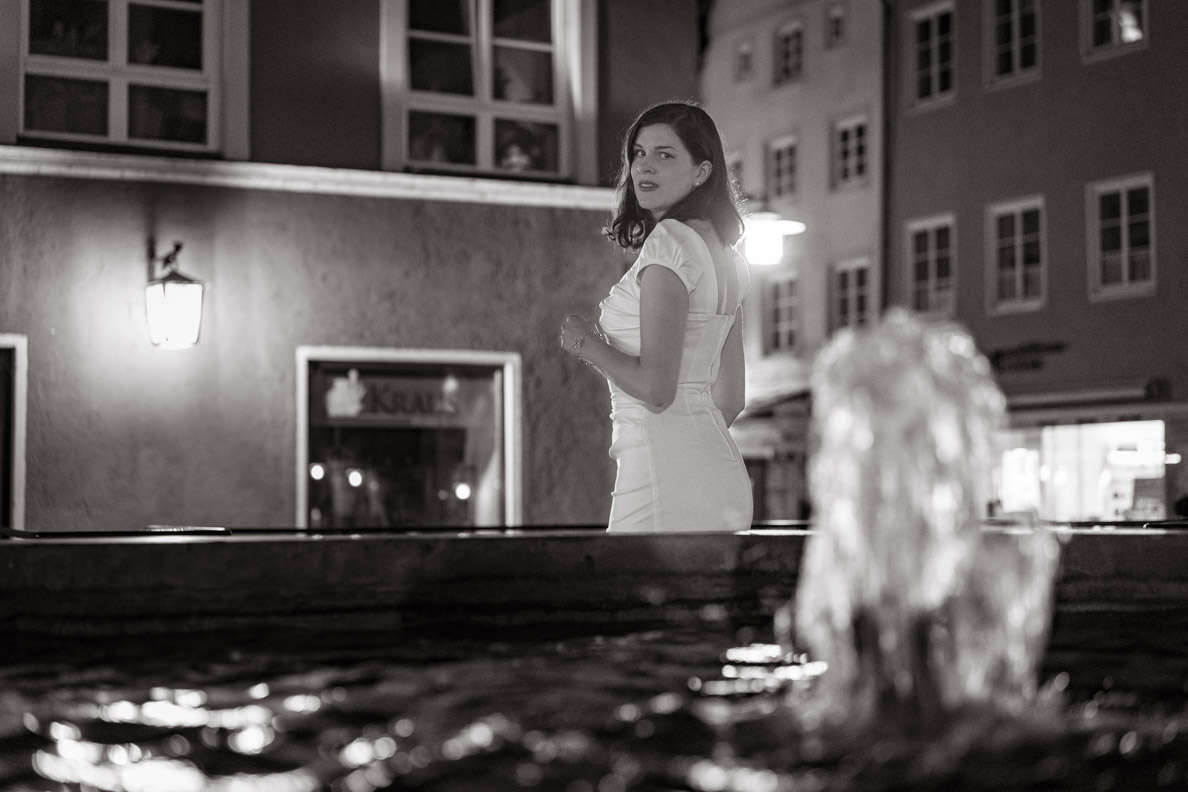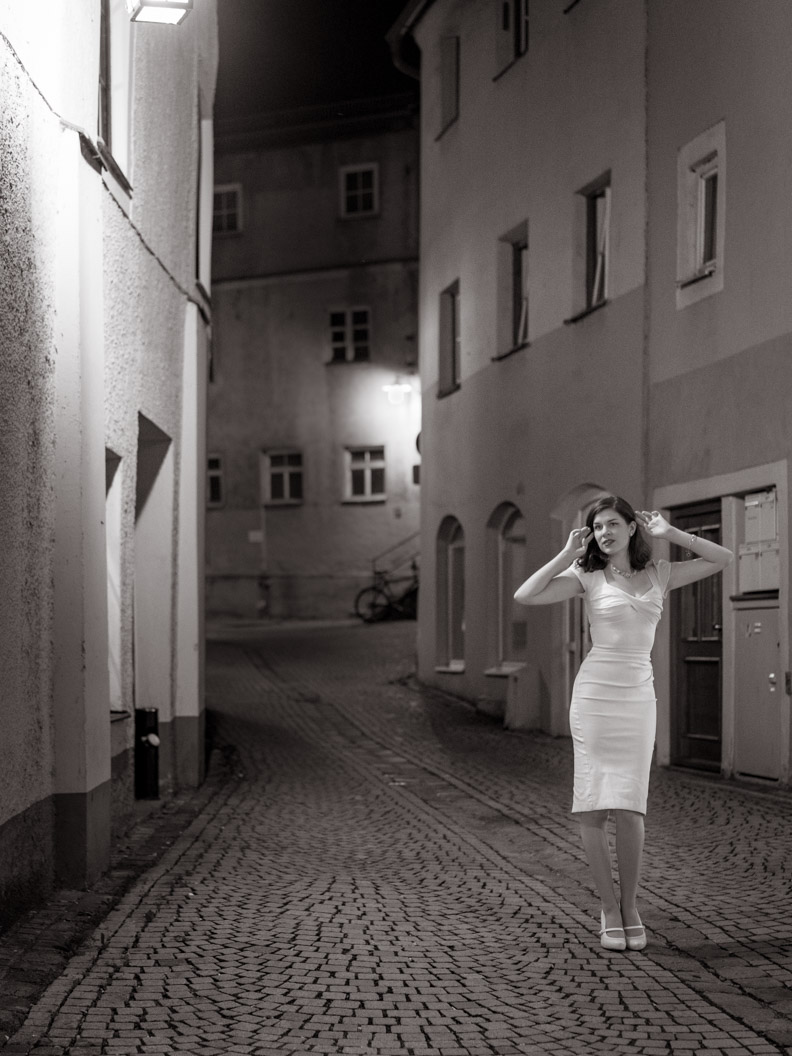 ---
A classy vintage Makeup
Although you can't see the colours in the photos, it's obvious that I wear a quite strong makeup. This forms a great contrast to the bright dress, I think. On my lids I applied a white eyeshadow and used a black shade in my crease. A winged eyeliner as well as lots of mascara finish the eye makeup. On my cheeks I wear a classy red blush and for my lips I chose the Mac Ultimate Lipstick in "Dangerously Chic".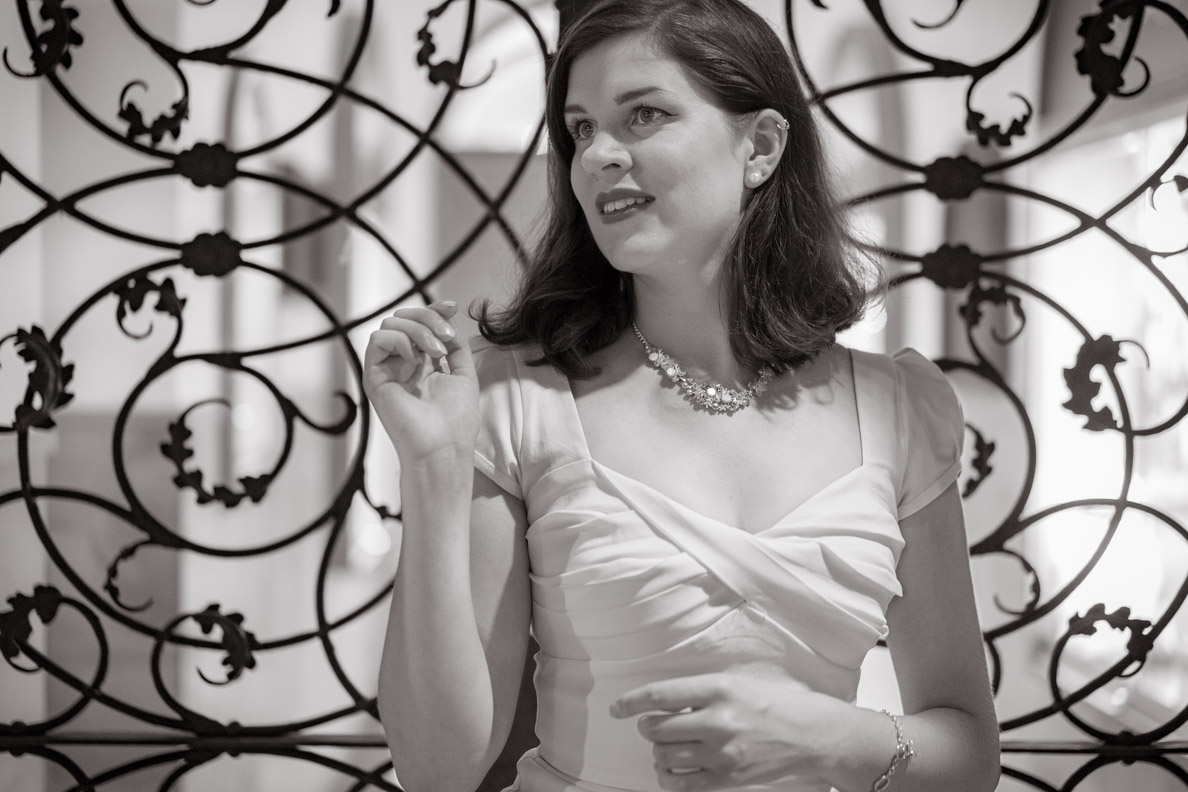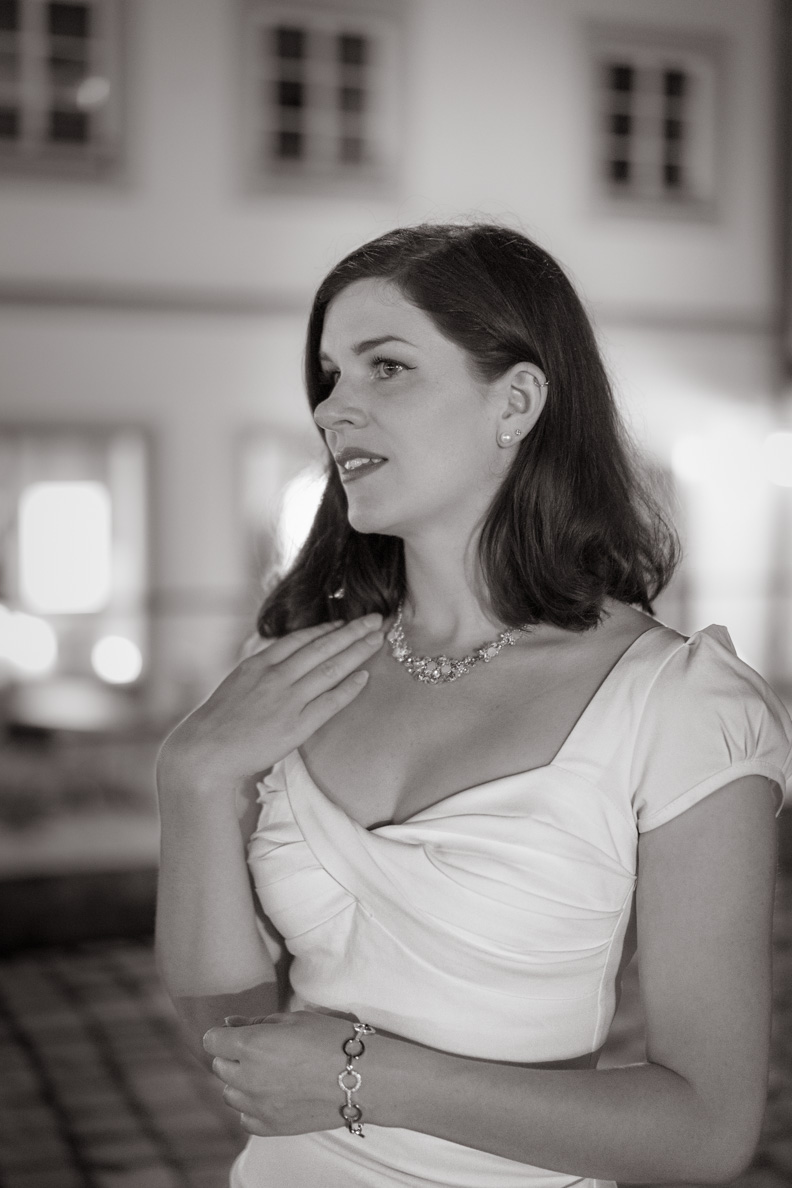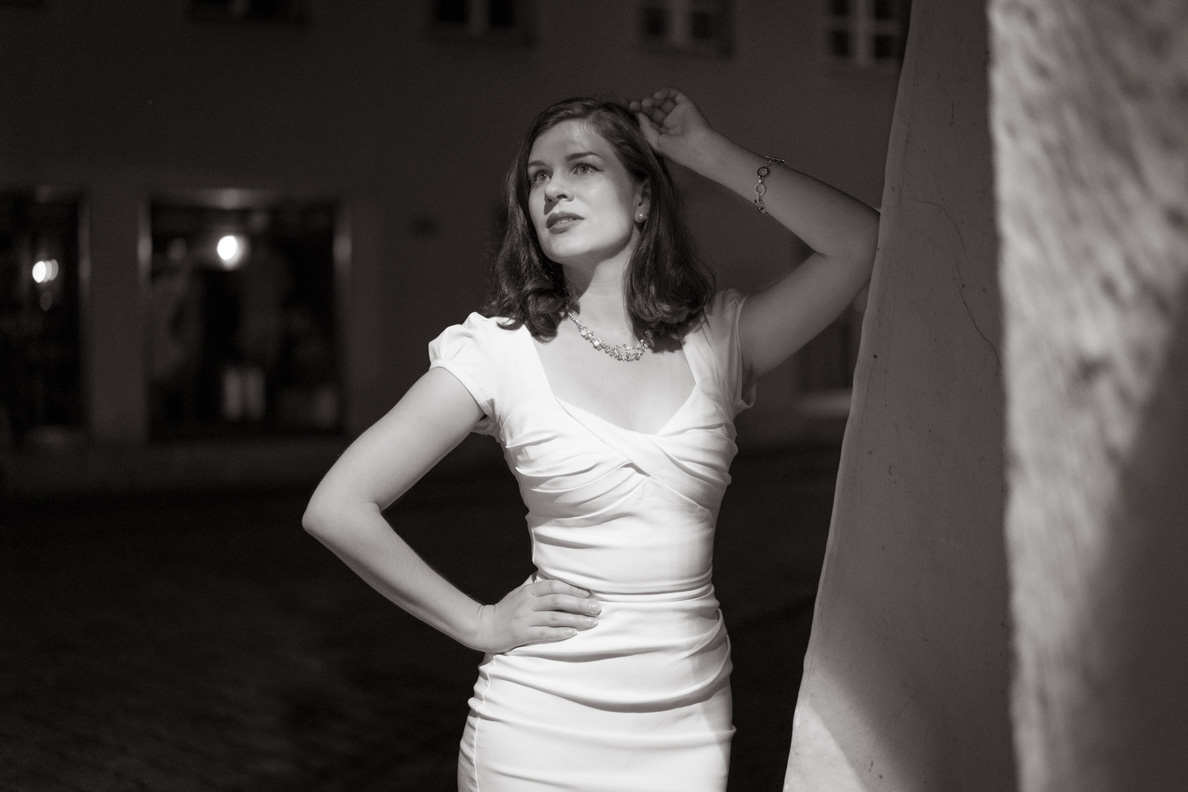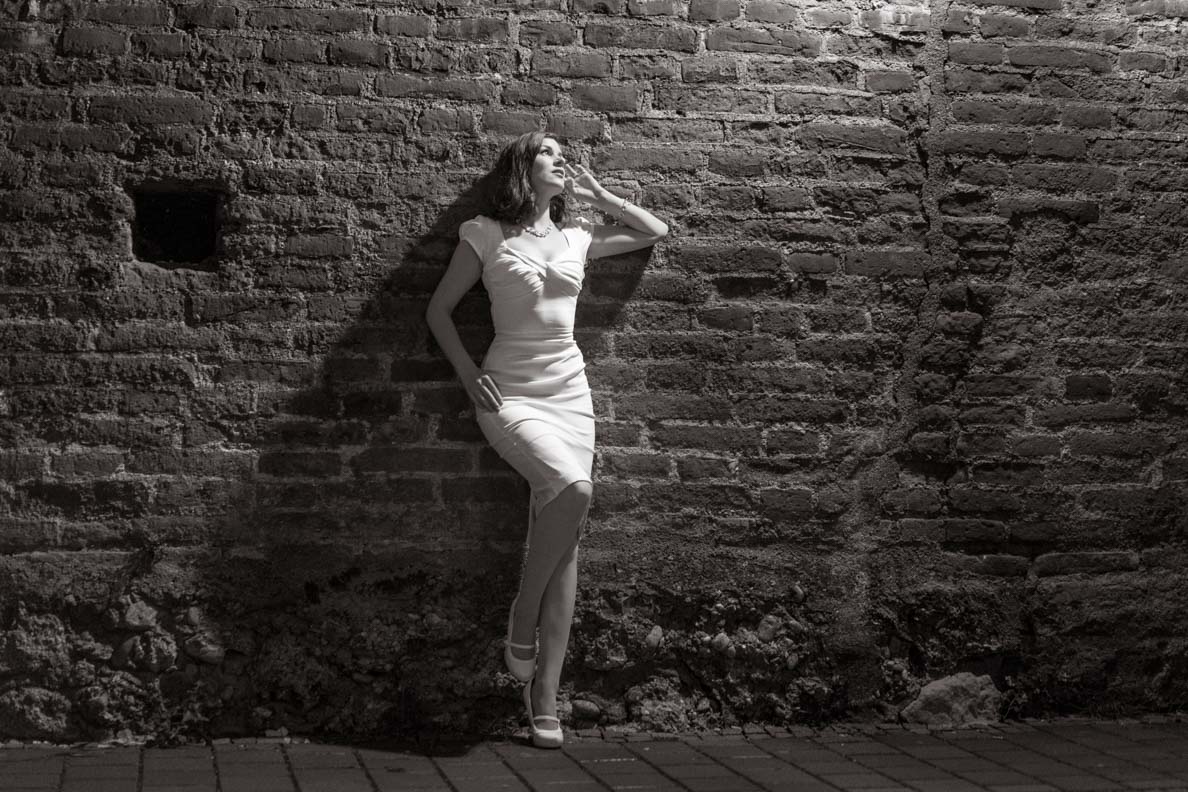 ---
Outfit Details:
White "Billion Dollar Dress": Stop Staring!
Bra: Secrets in Lace
Shoes: via TopVintage
Earrings: similar here
Bracelet: Swarovski, similar here
Necklace: Vintage, similar here