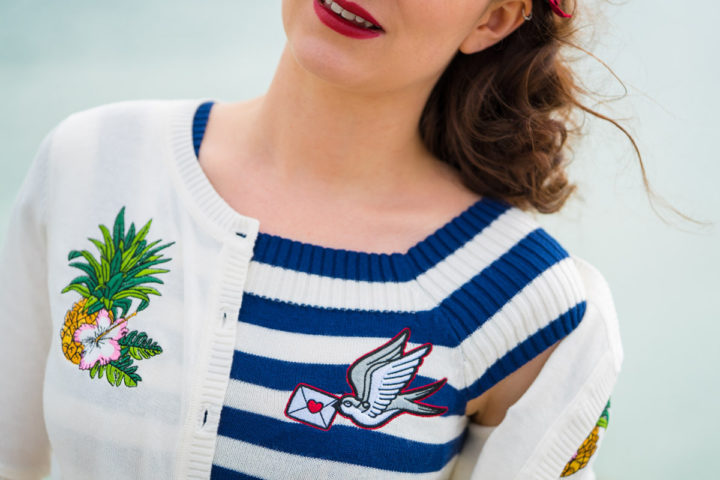 Polka-dots, gingham, or fruits – I simply love patterns and wear them all year long. They always make me happy and remind me of sun, fun, and picnics. And of course they look totally retro.
In this blog post I want to show you my favourite clothes with different patterns.
1. Gingham
Gingham is one of my favourite patterns. I especially wear it in spring and summer. Here are some examples:
The gingham midi skirt by Lena Hoschek is definitely one of my favourite pieces ever. The skirt puts a smile on my face every time I wear it and is perfect for picnics as you can see here. Unfortunely it is sold out, but you can buy a similiar in pink at Wiener Kreation.
It doesn't have to be black and white all the time, I also love colourful gingham clothes like the beautiful "Sophia" dress by Wiener Kreation. I already showed you the dress here.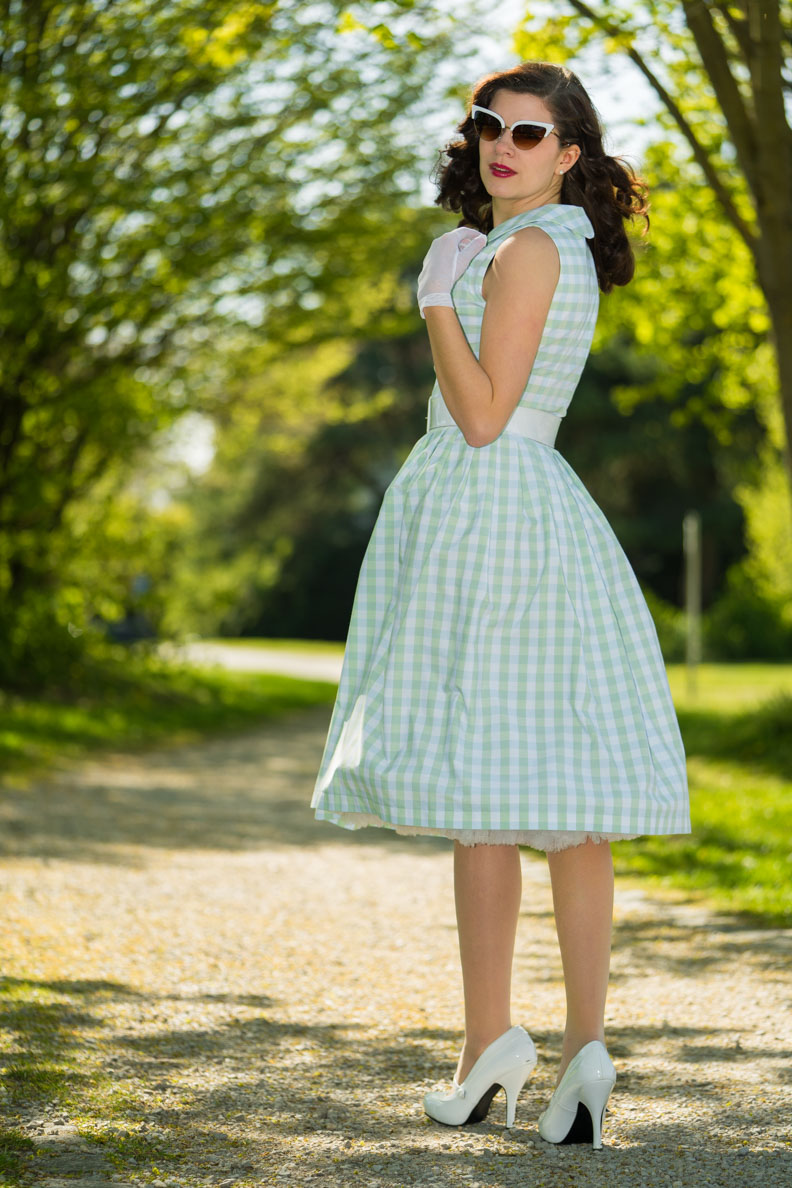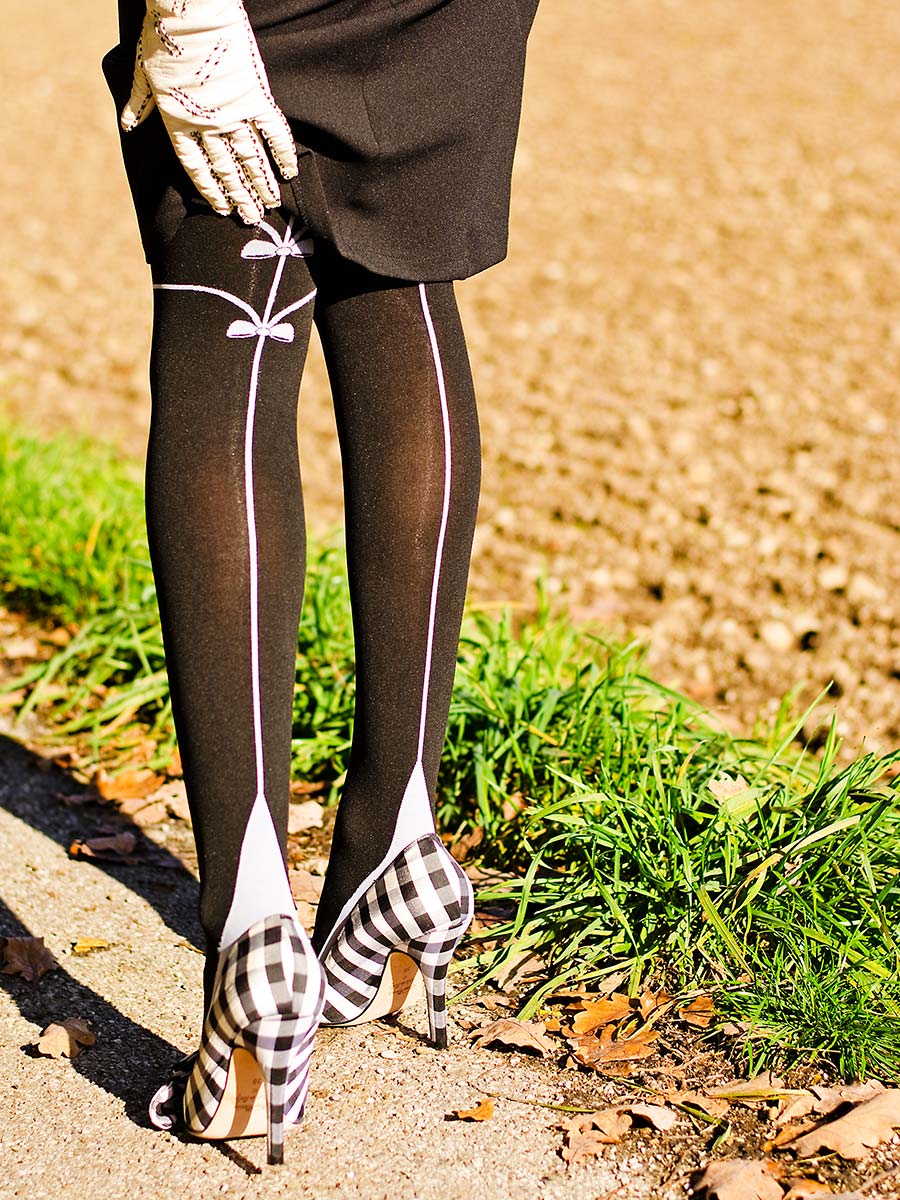 2. Polka-Dots
Polka-dots are classy and cute, even Julia Robert alias Vivian Ward in Pretty Woman knew that. Here are my favourite clothes with dots:
 The fitted blue dress with white poka-dots by Stop Staring! always reminds me of summer and warm evenings. You will find more pictures in this outfit post, and can shop a very similar retro dress here.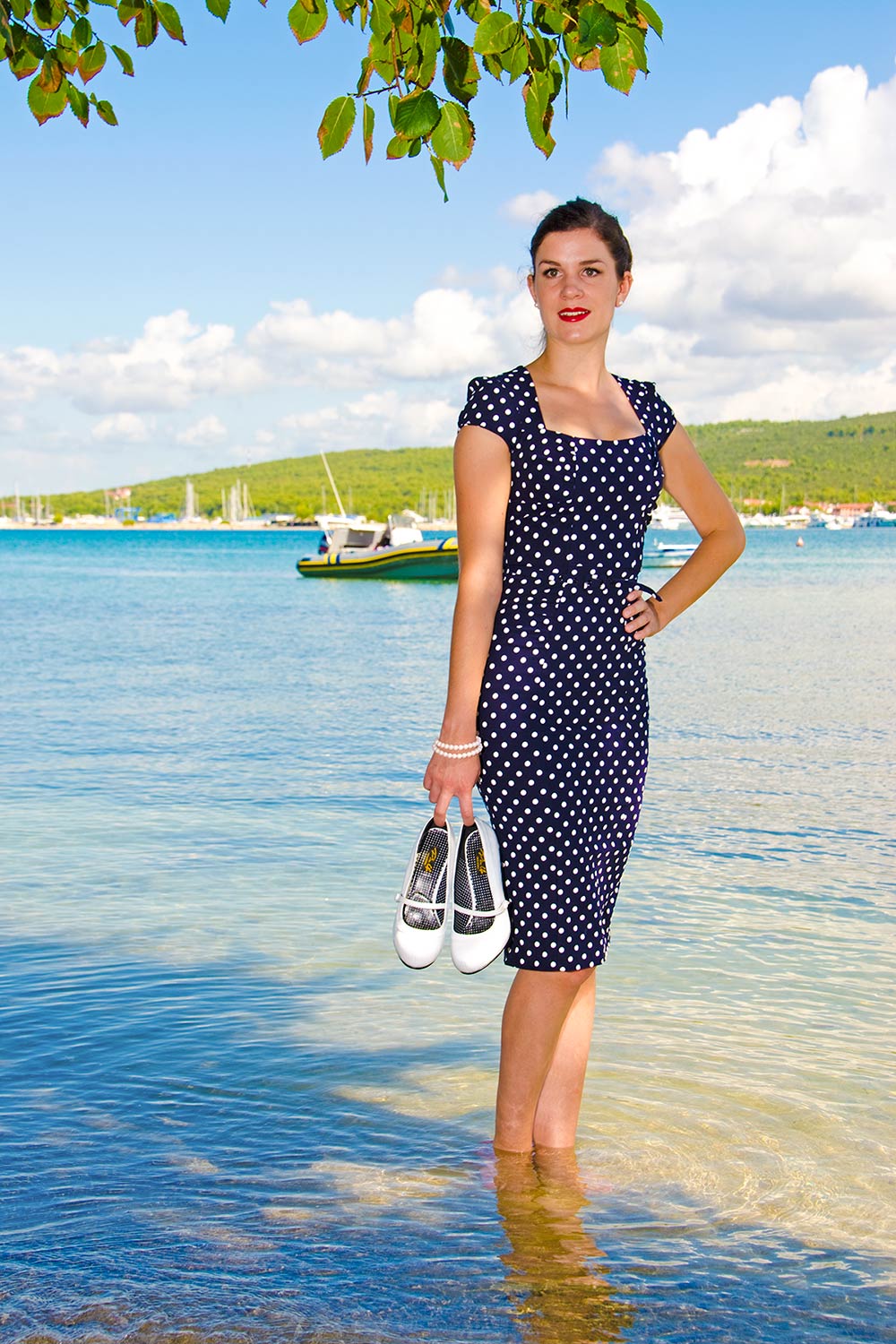 Polka-dot details add that certain something to the black pencil skirt by Miss Candyfloss. I wore the skirt in this and this blog post; you can shop a similar one here.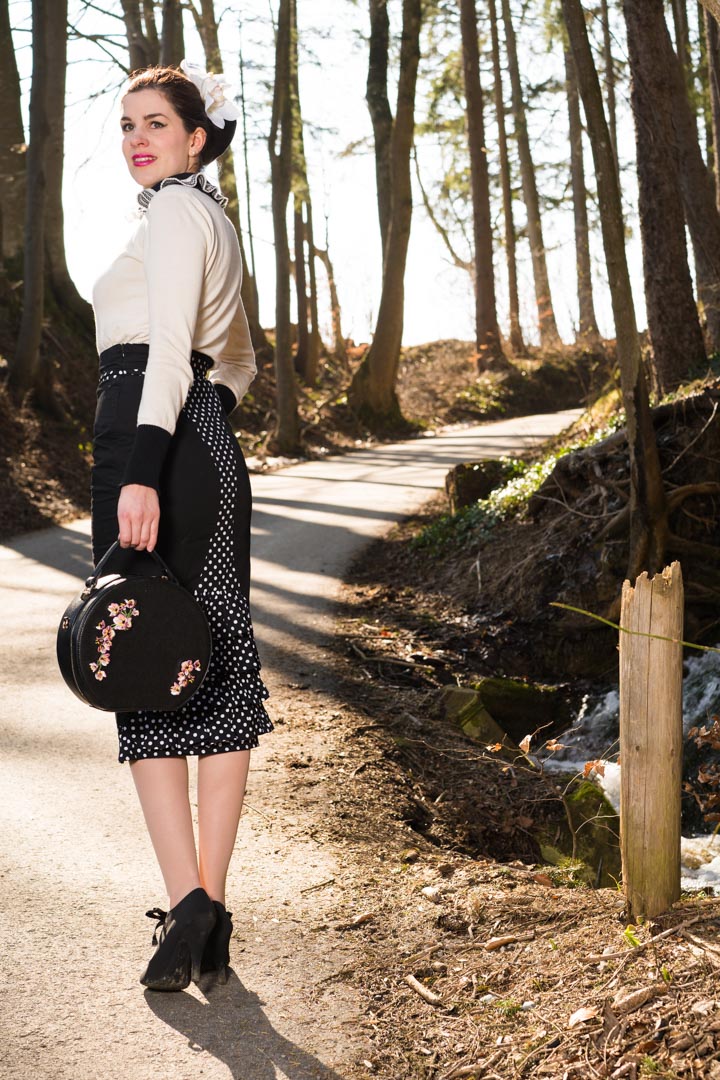 A real head-turner is the red vintage hat from the 50s. White polka-dots are just the cherry on the cake. For a gorgeous lady look, wear the hat with a red wiggle dress as I did here. PS: I show you more hats in this article.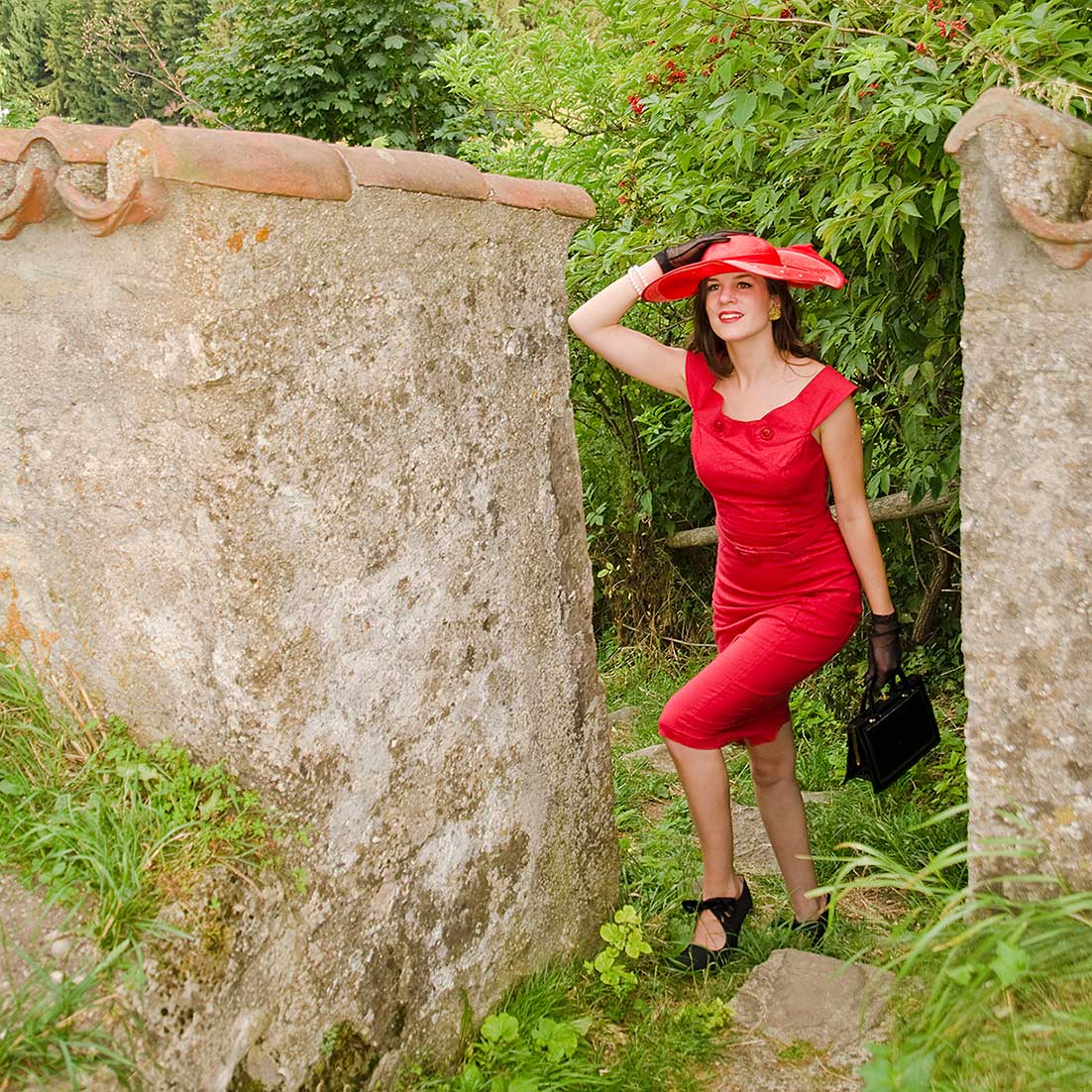 3. Stripes
You can never go wrong with stripes and they always look totally Parisienne. Just have a look:
Classy stripes in black and white are perfect for a beautiful daytime retro outfit. In this blog post I teamed a striped top (buy a similar one here) with a red 40s swing skirt.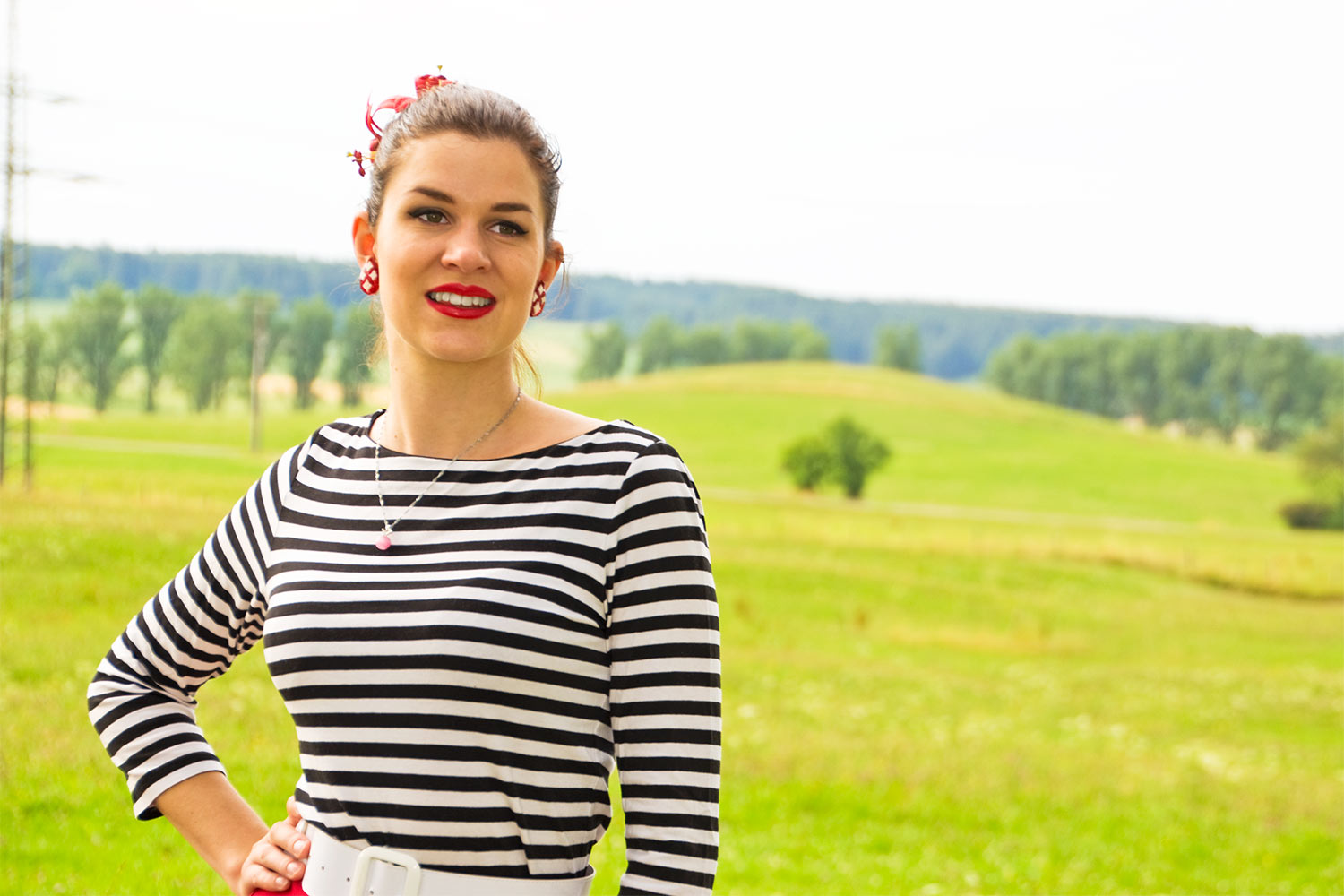 If you prefer a maritime look, you may like this outfit. You can shop the cute blue and white top here.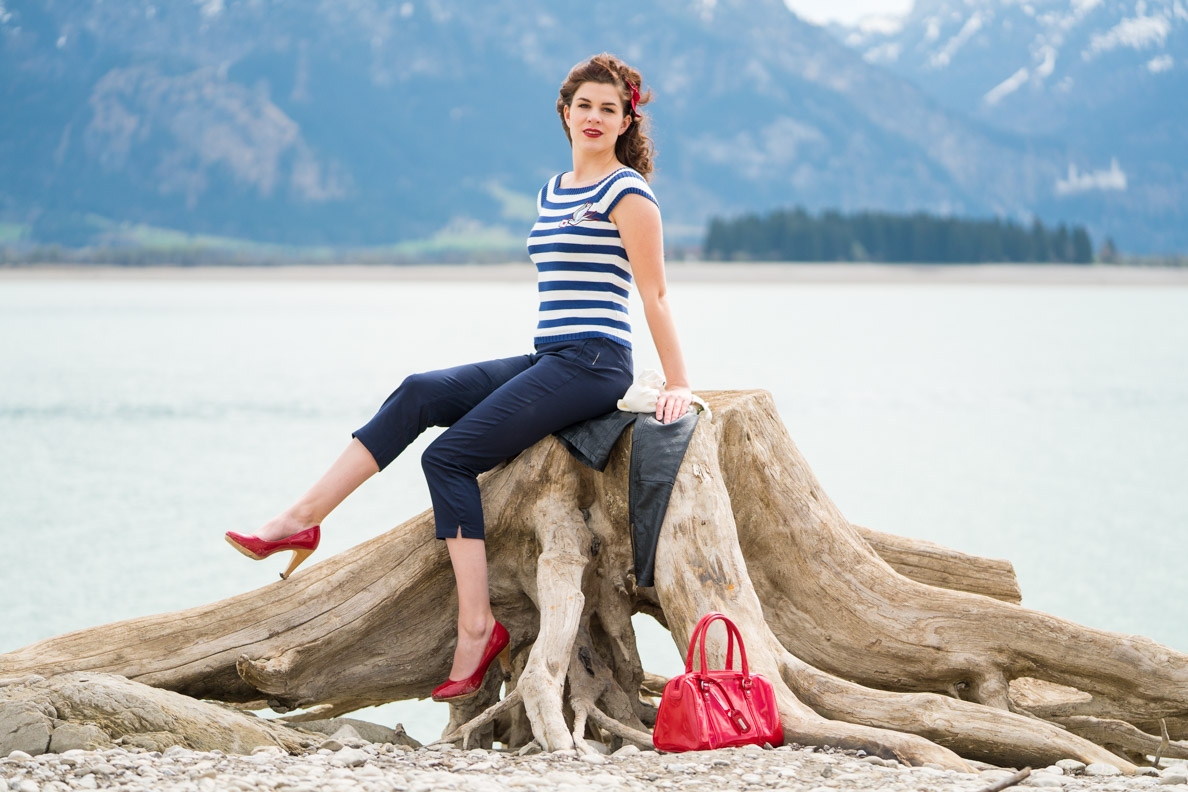 4. Fruits
I'm a huge fan of retro clothes with fruit patterns since they look always so yummy and cute.
Apples are my favourite fruis. This is why I love the Francine Dress by Hell Bunny so much. It is perfect for a late summer day as you can see here. If you like it, buy it here.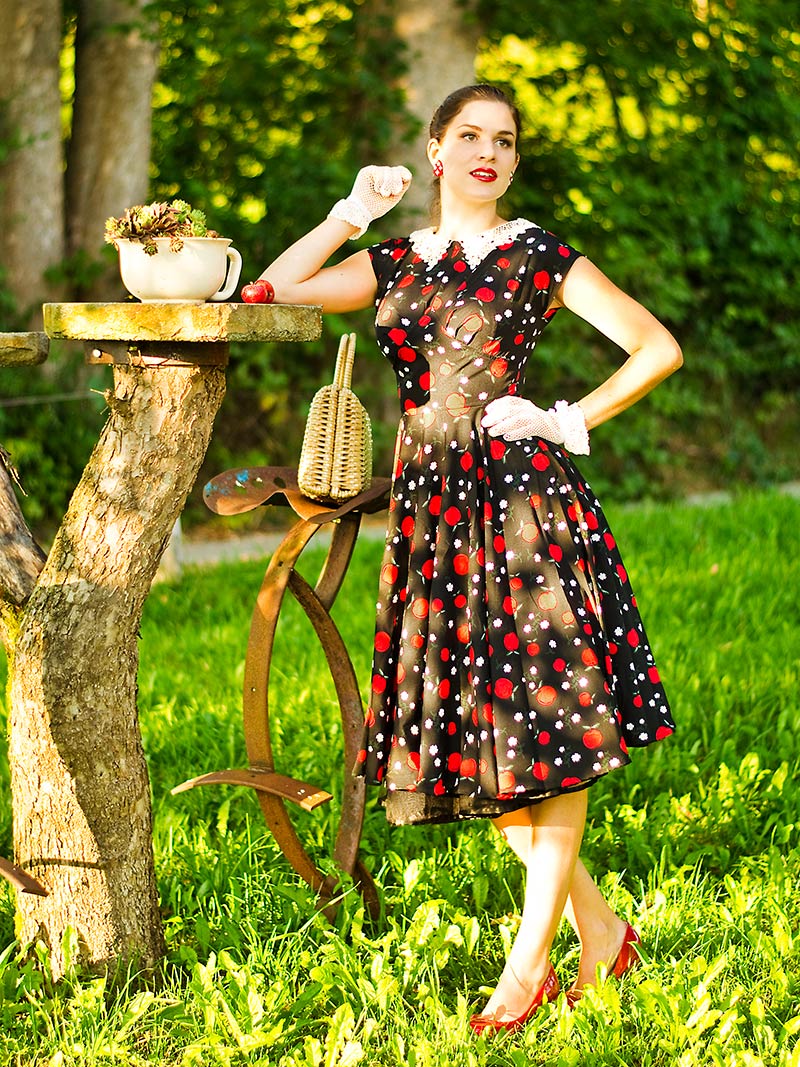 The This Love Halter Dress from Banned Apparel reminds me of hot summer days and Pina Colada (my favourite cocktail ;-)). I already showed you the retro dress in my very first blog post. If you like it, you can buy it here.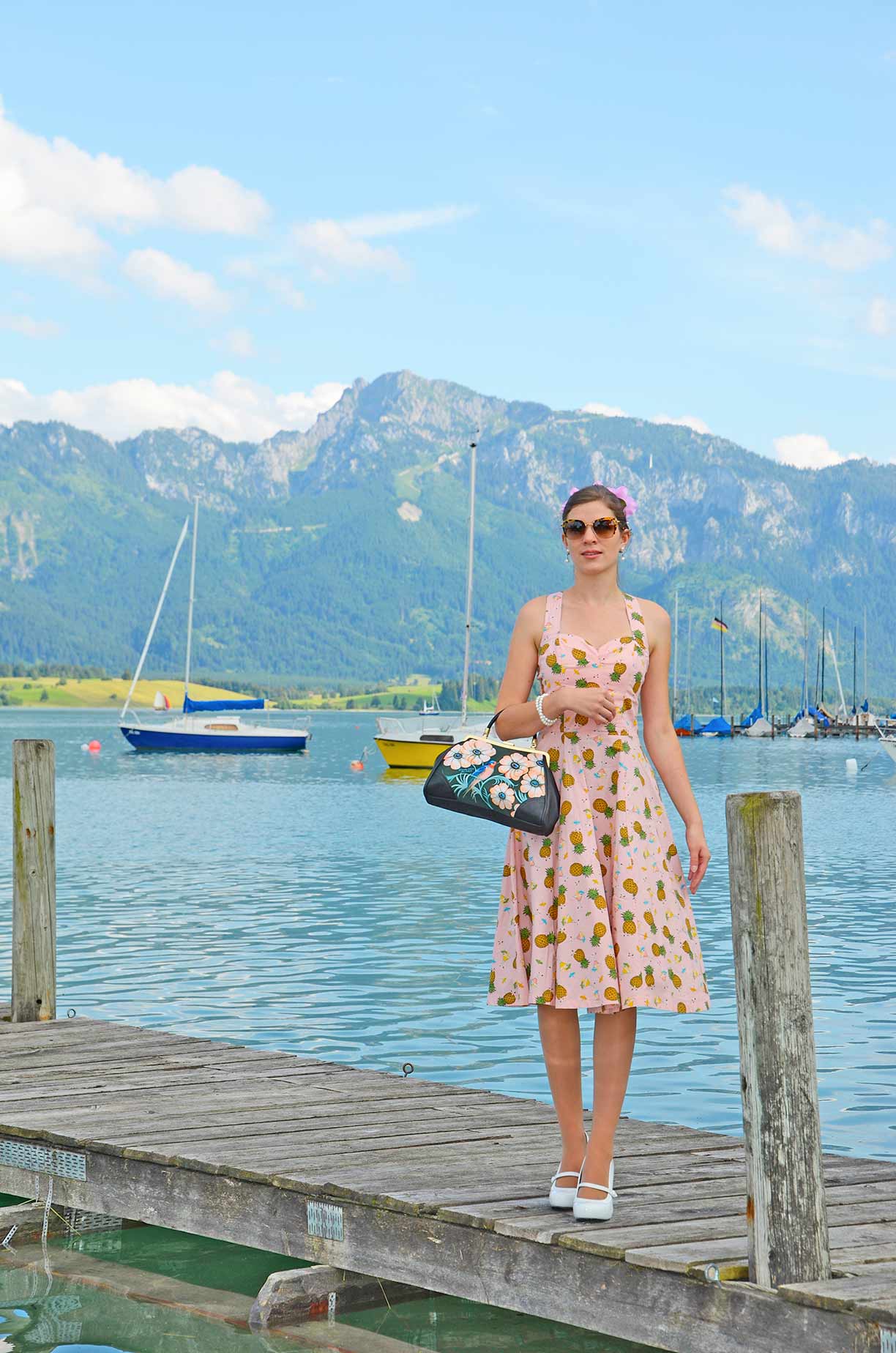 5. Animals and Flowers
Last but not least I show you some super cute clothes with animal and flower prints:
The true vintage dress from the 60s proves, that even women from the past loved flower prints. You will find more pictures here.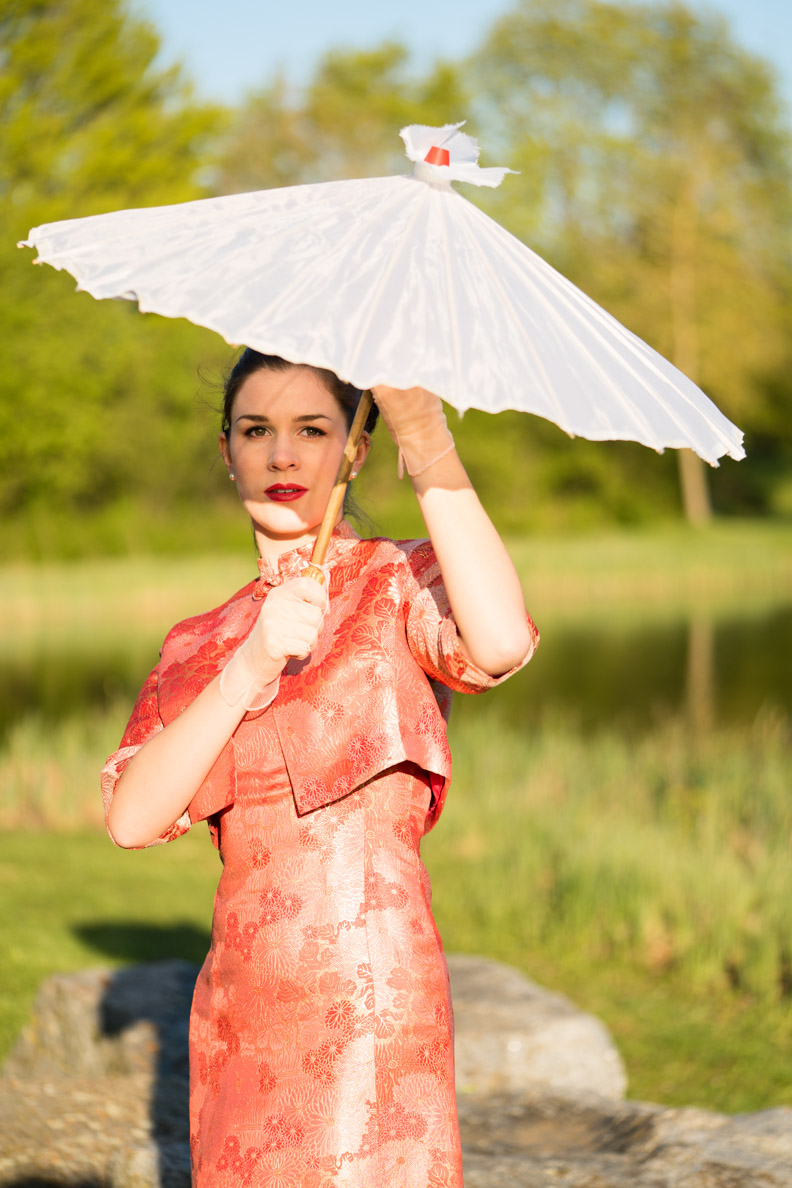 Squirrels, foxes, and deers make the Hell Bunny skirt so adorable. In this outfit post I teamed the skirt with fall accessories. You can shop the skirt here or here, and if you prefer dresses, you can buy one with the same pattern here.
Both, flowers, and animals, namely birds, are on the Miss Saigon Dress from Vive Maria. Because this dress is so comfy and beautiful, it is one of my must-haves for summer. I told you more about the Asian inspired dress in this outfit post.
Do you like patterns? And which one do you like most? Leave me a comment if you like and don't forget to add your blog url so I can check it out. 😉