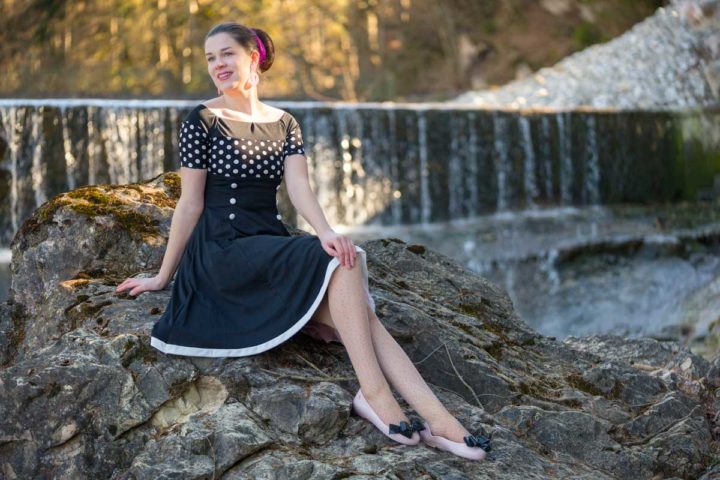 Slowly but surely everything seems to come out of hibernation. The first flowers start to bloom, the birds are twittering again and even the humans seem to be more happy. As I already mentioned in this blog post, I like to emphasize my own cheerfulness with colourful retro outfits for spring. Therefore, I want to introduce the super cute Penny Dress by BlackButterfly to you.
Maritime and elegant: "Penny" by BlackButterfly
The slightly maritme style of the Penny Dress reminds me of summer and a walk by the water. Polka-dots and cute buttons add a beautiful retro touch, while a short petticoat enhances the swing skirt.
Since the dress is black and white, I chose colourful accessories like pink earrings by Glitter Paradise, a purple hairband, and tights with blue dots by Wolford. But the most beautiful accessory is,in my opinion, my new pair of Melissa Shoes.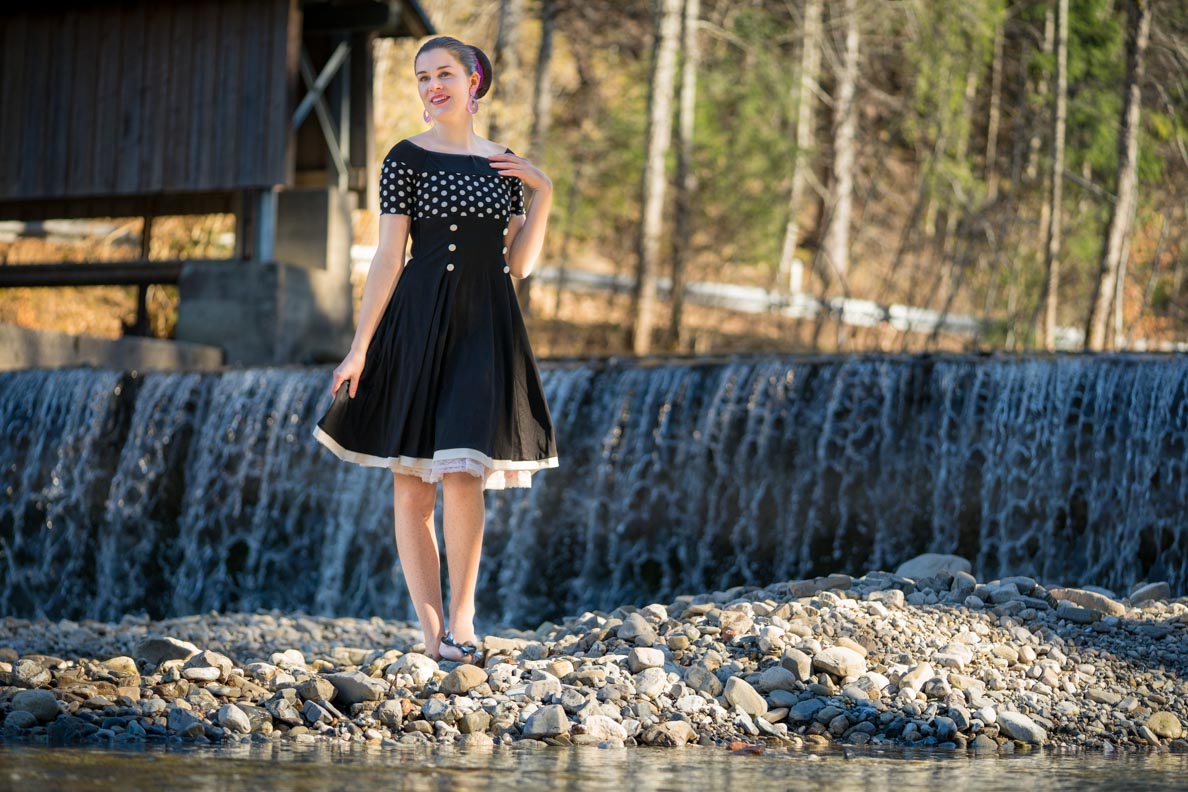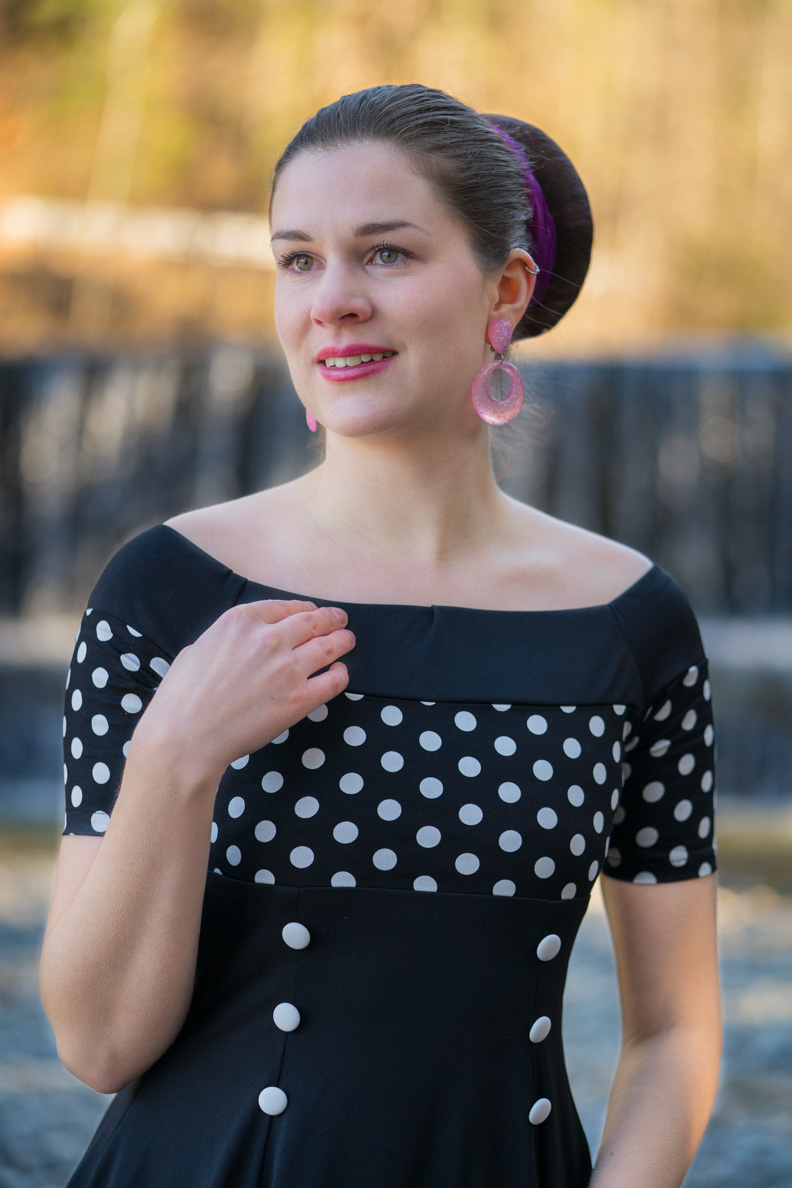 ---
Melissa Shoes at Maison Chi Chi Vintage in Munich
Melissa Shoes not only look good enough to eat, they even smell delicious. I'm not joking; the ballet flats scent amazingly and therefore always make me smile when I see or smell them. 😉
It's acutally not so easy to get ones hand on Melissa Shoes here in Germany, so I was super happy when I found out that my favourite boutique Maison Chi Chi Vintage in Munich has some of them in stock. I wanted to buy every single pair, but in the end I switched my brain on and bought only one in light pink with a black bow.
And now, they already had to demonstrate how tough they are. Because even if it's still ways to cold for a dive into the water, I was forced to do so. Despide Maison Chi Chi owner Nina warned me not to wear Melissa shoes with stockings as they can get very slippery if you do so, I wasn't able to wait one day longer to put them on. But since it's still quite chilly outside, I teamed them against better judgment with tights.
For the perfect photo I thought it would be a very good idea to hop over the river to reach the other riverside. At the last moment, I decided that this maybe wasn't my best idea and stopped. Unfortunately, I wasn't able to stop one of my shoes and it landed straight in the water. So I had no other choice but diving into the ice-cold river as well to get my ballet flat back. Luckily, my shoe wasn't harmed. I will never ever wear those shoes together with tights again, that's for sure – lesson learnt.  My photographer, on the other side, found this incident super funny.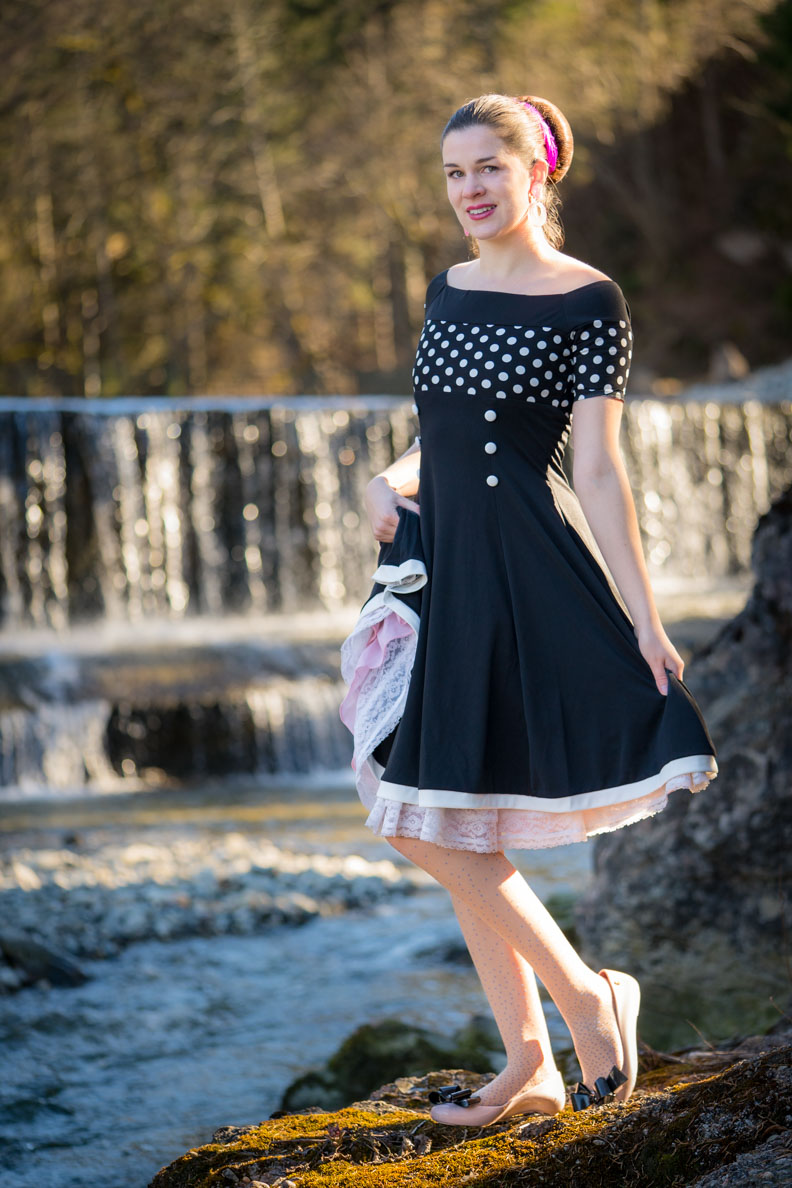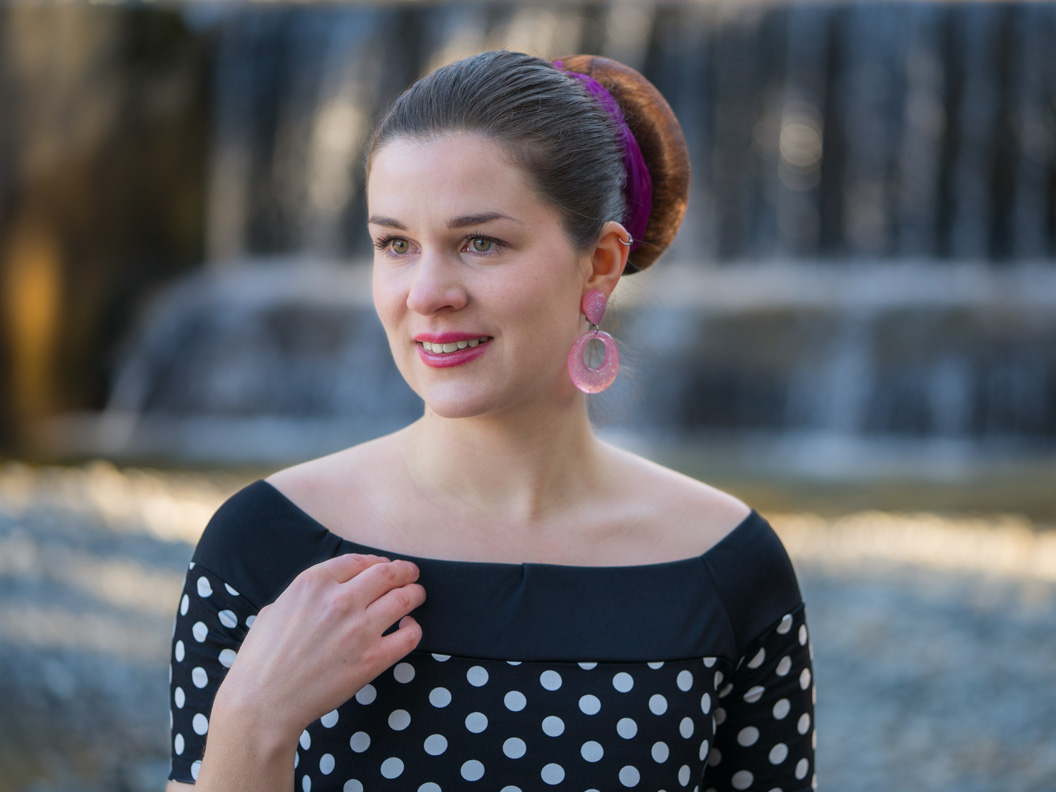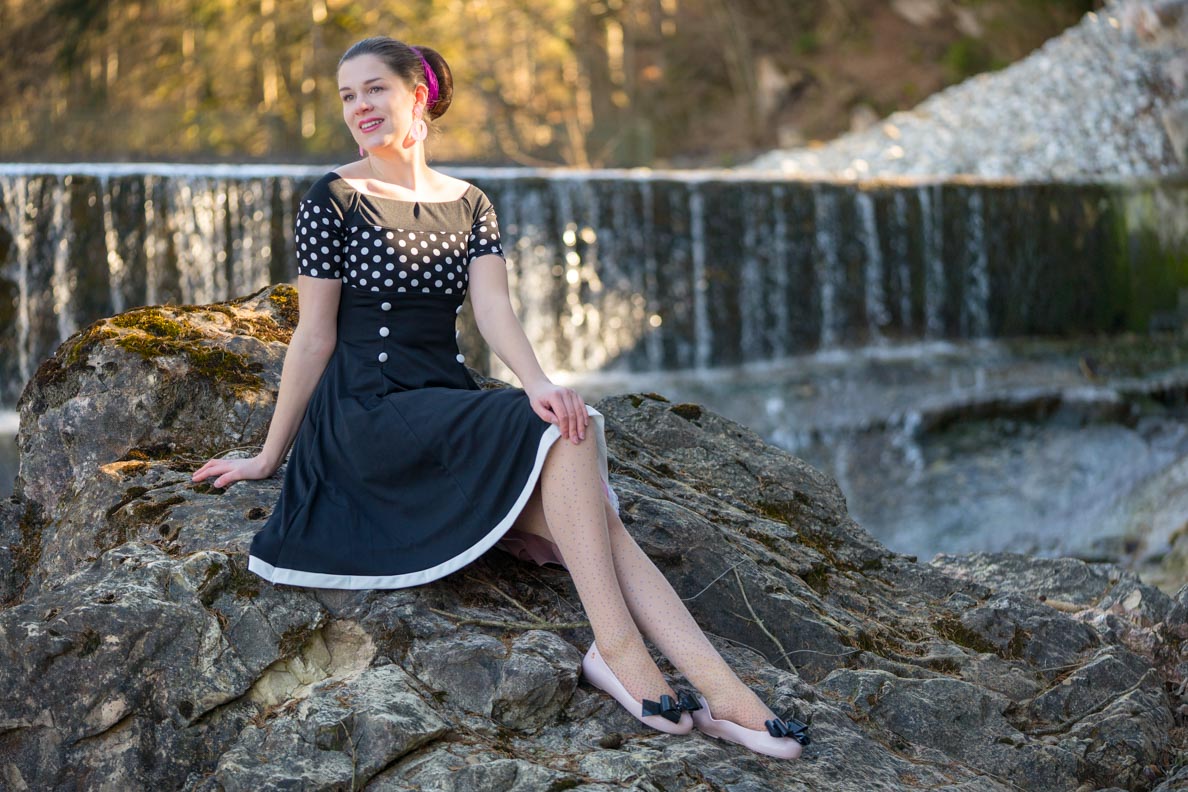 ---
A retro Outfit for Spring – the Details:
Penny Dress: c/o BlackButterfly
Short petticoat: Vintage (similar here)
Ballet flats: Melissa Shoes via Maison Chi Chi (very similar here
)
Tights: Legwear DE
Earrings: Glitter Paradise
Hairband: similar here