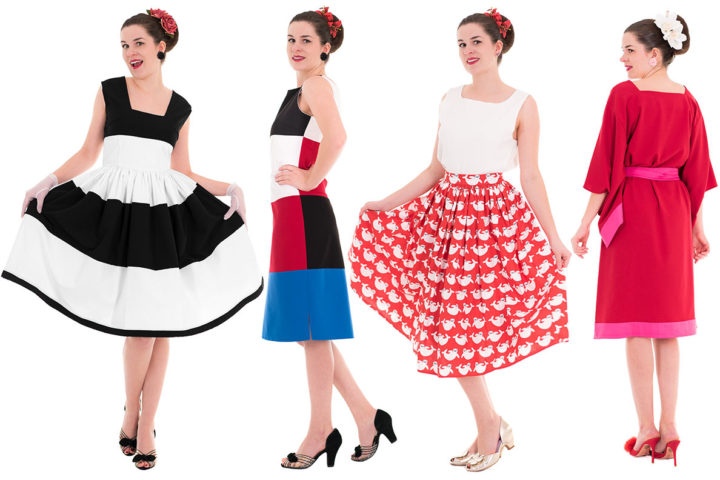 I talked quite a few times about the German label Grünten Mode here on the blog. Owner Sara always impresses me with her amazing designs. She does everything by herself which makes her dresses something very special and a perfect statement against fast fashion and mass production. Now, I had the honour to model some of her latest creations from the spring/summer collection 2017. In this blog post I give you a glimpse inside the new collection. (By the way: Beside me, you will also see designer Sara herself in some of the photos)
Grünten Mode Spring/Summer Collection 2017
As I already mentioned in this blog post, Grünten Mode's designs are inspired by the 1960s. Beside mini dresses and colour blocking, there are also some longer, early 60s inspired pieces available. Sara finds inspiration in 60s art and music.
---
Grünten Mode Bardot Dress
The Bardot Dress is a real head-turner and, in my opinion, one of the highlights of the spring/summer collection 2017. The knee long, flared skirt looks best with a petticoat underneath. More wonderful details are the deep, angular necklines at the front and back. As you maybe can imagine from the name, the Bardot Dress is inspired by a garment Brigitte Bardot wore once. You will find the dress and more informations here.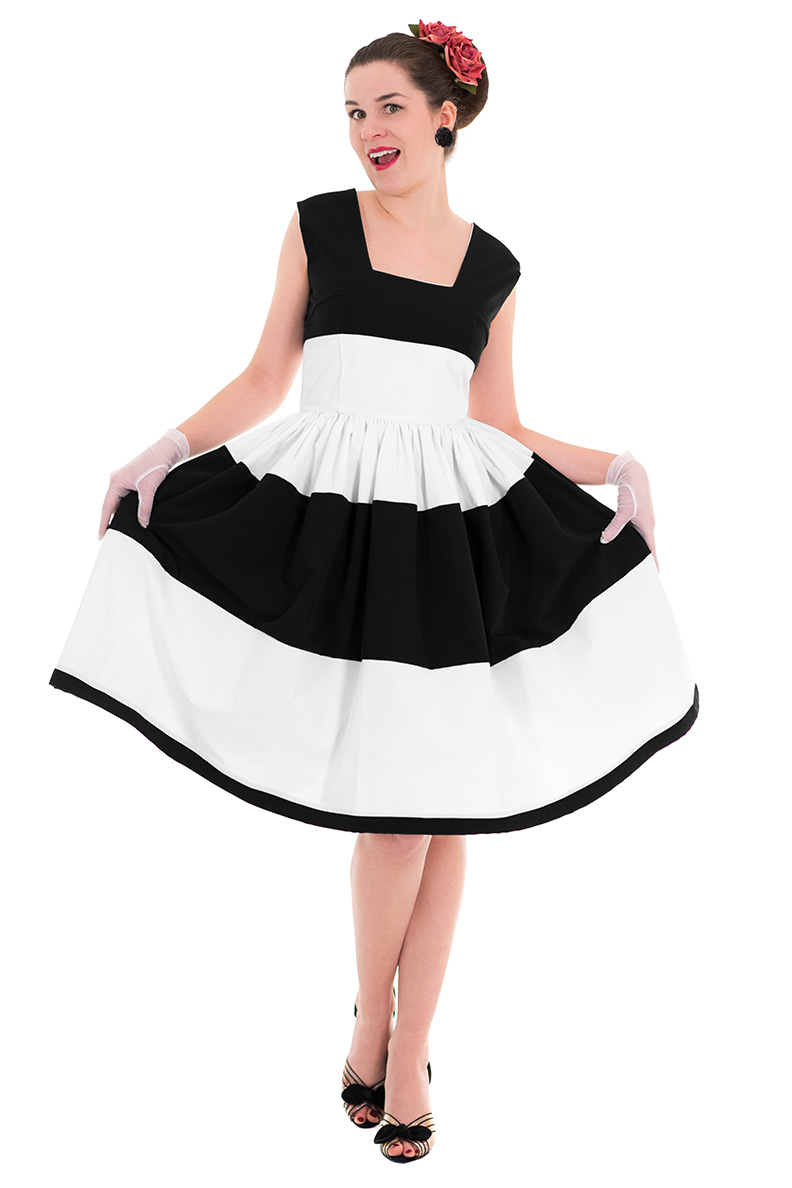 ---
Grünten Mode Catherine Dress
A similar dress like this one was published in 1967 in Vogue; the model back then was Catherine Deneuve. The Catherine Dress by Grünten Mode is a new interpretation but not less stylish. The model this time is designer Sara herself.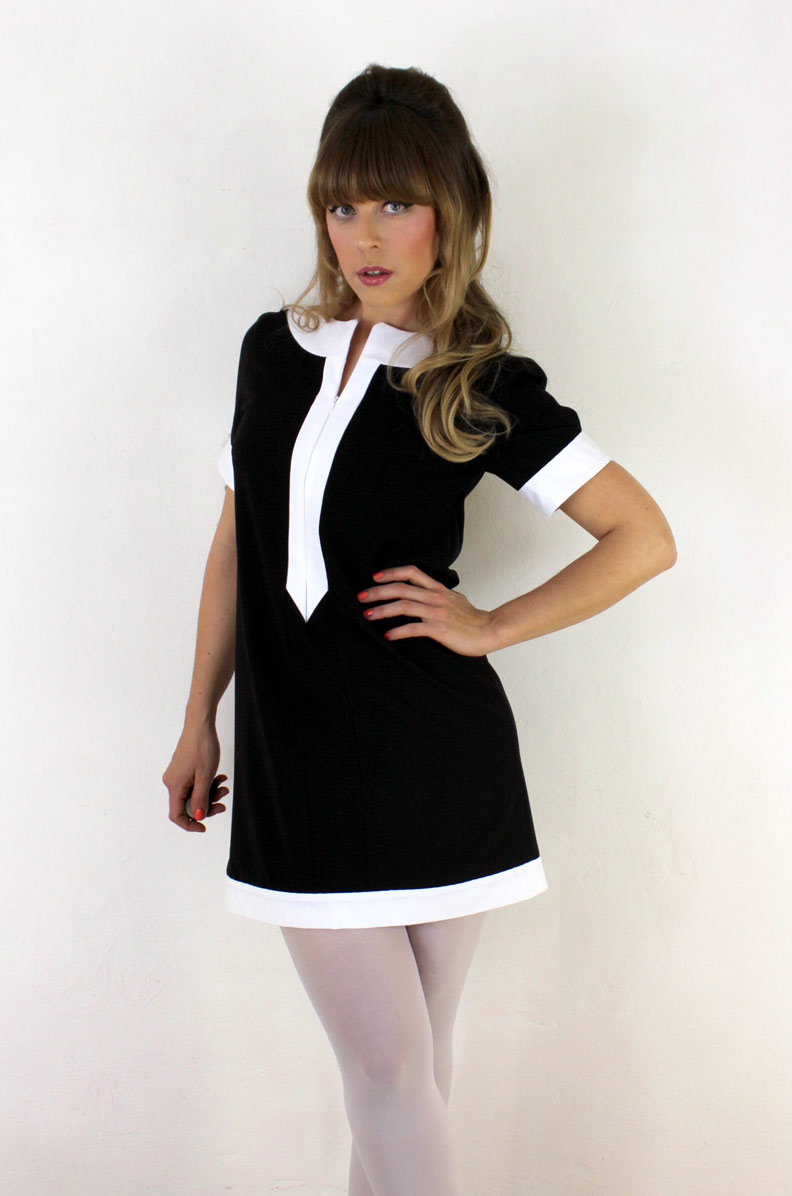 ---
Grünten Mode Kelly Dress
The Kelly Dress is another stunner. I really love the colour combination of black, white, blue, and red. Furthermore, the dress has a gorgeous midi length and the straight cut is simply gorgeous. Read more about the dress here.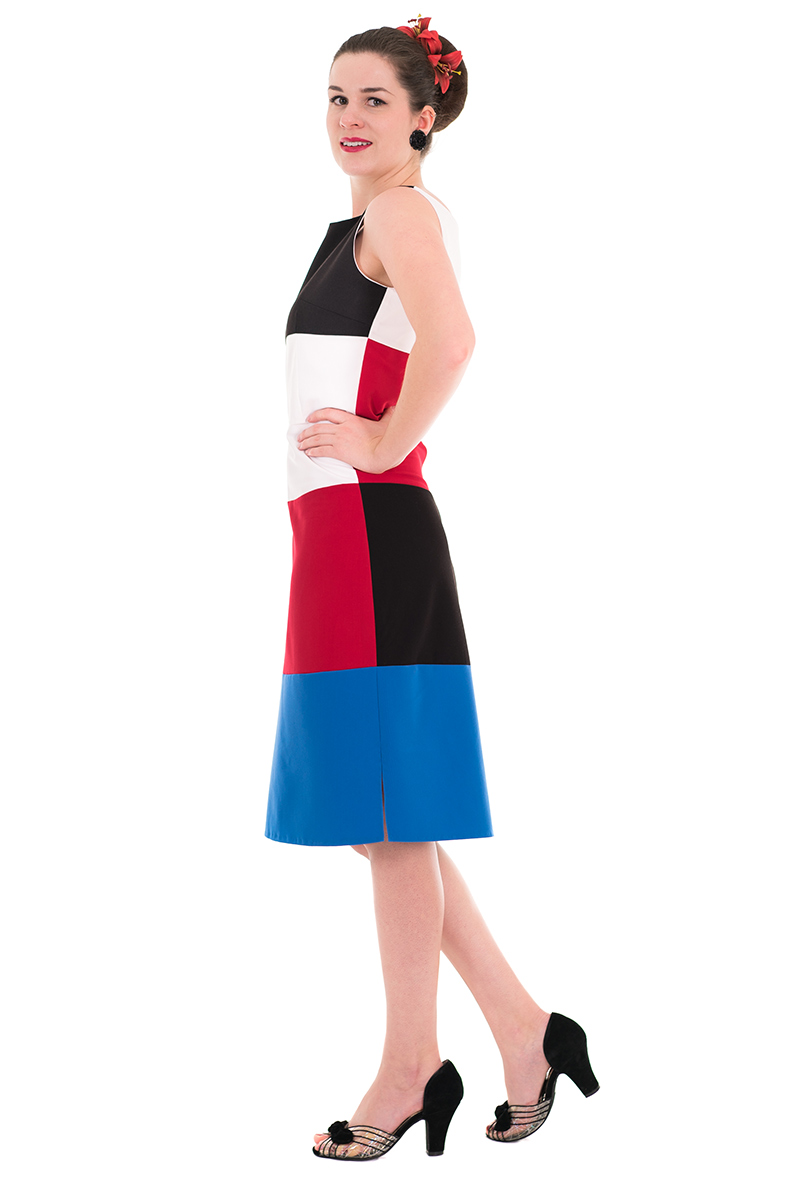 ---
Grünten Mode Kelly Dress (waisted)
For everyone who prefers it shorter: The Kelly Dress is also available as a minidress with pink instead of red.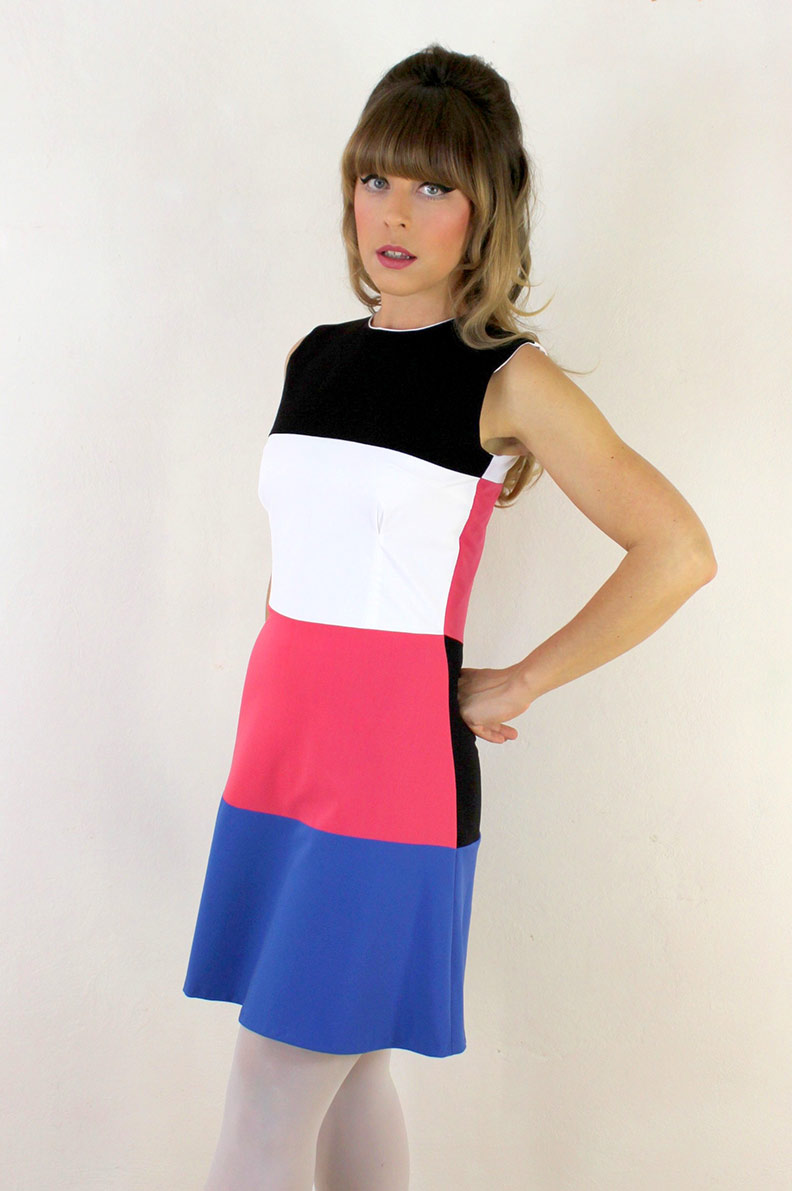 ---
Grünten Mode White Seal Skirt
Red and white are a wonderful combination for summer. The super cute knee long skirt with white seals on it always puts a smile on my lips and makes me want to jump into the water. Find it here.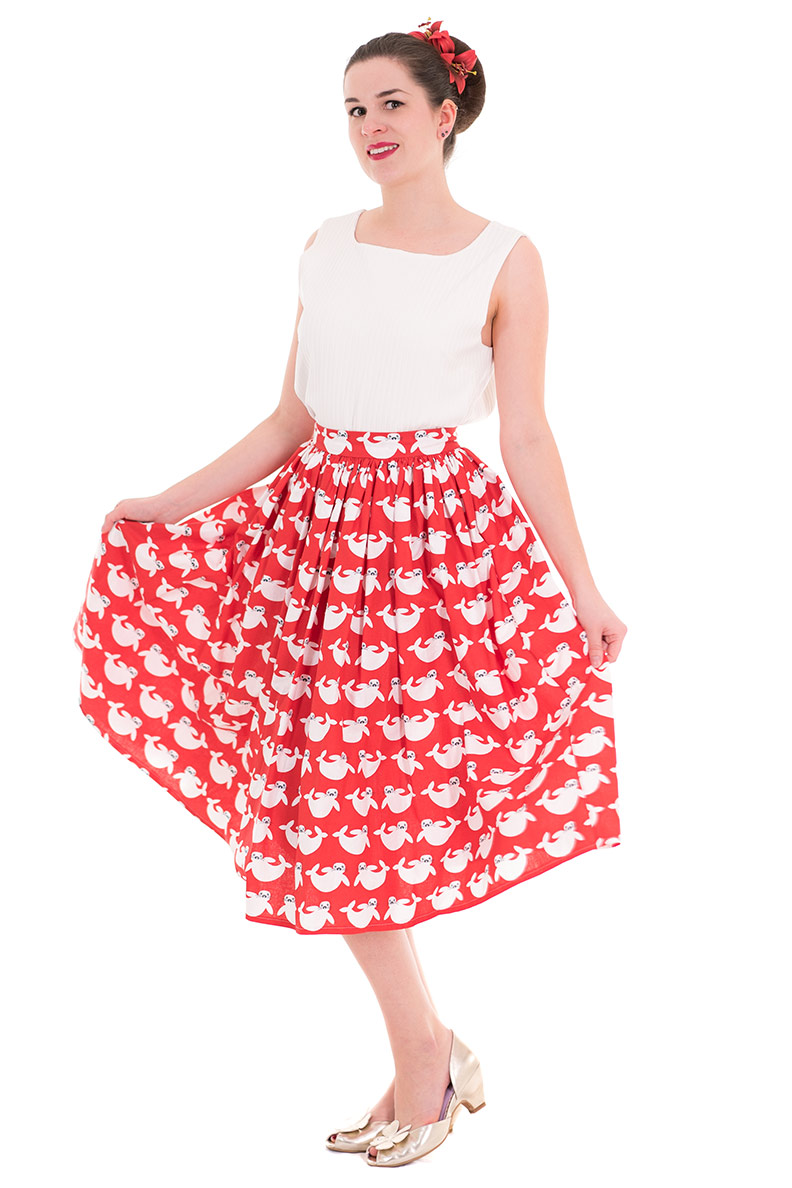 ---
Grünten Mode Panton Dress
The Panton Dress by Grünten Mode is a real show-stopper: The combination of pink and blue itself is a head-turner, but the actual highlights of the dress are the amazing circle sleeves. Here you can not only order the dress, but you will also find some informations about the inspiration for this design.
---
At the Grünten Mode website, you will find many more beautiful 60s dresses – so have a look!
Now, I'm curious to know which one is your favourite design from the spring/summer collection 2017?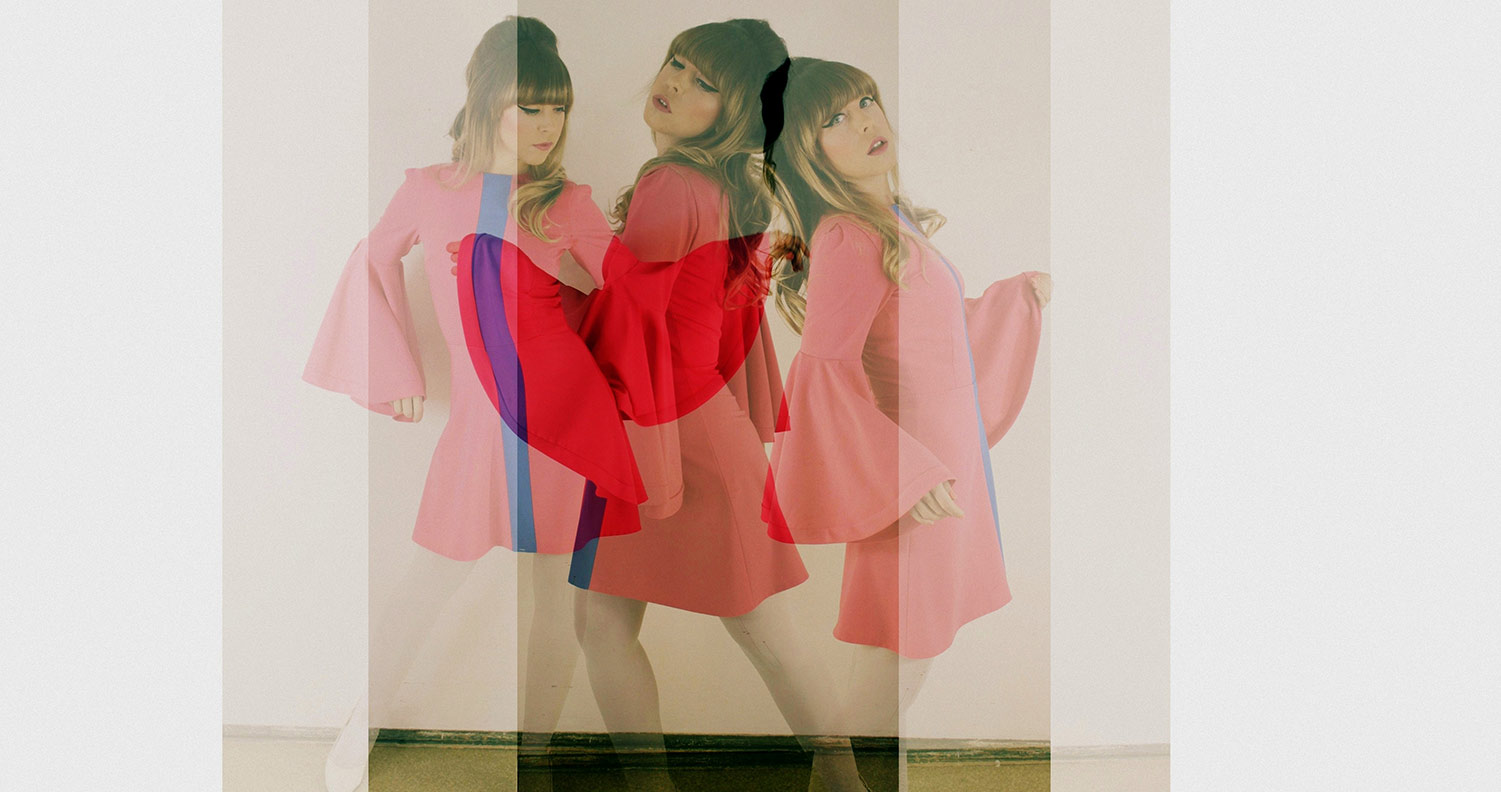 PS: As we found out, we had a technical problem and therefore it wasn't possible to leave comments. Luckily, Martin was able to solve the problem, and now everything should work error-free. 😉