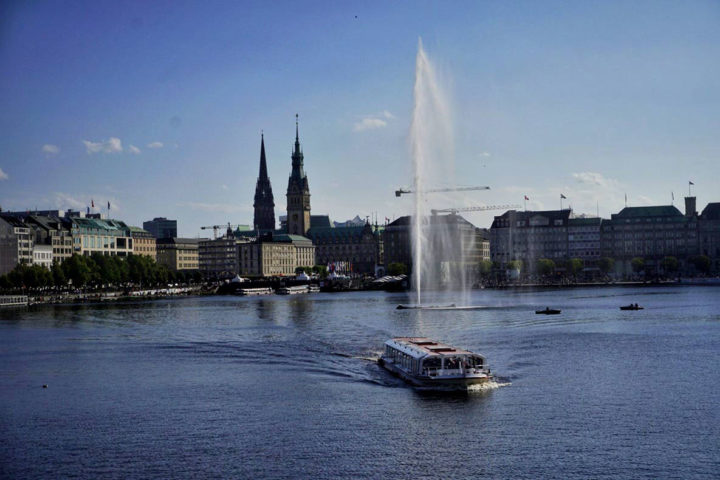 Moin from Hamburg! Before we start into our summer vacation in Croatia, I visited the very North of Germany and spend a few days in Hamburg. In this blog post, I share my impressions with you and show you some amazing places in and around the hanseatic city.
Day 1: Arrival, Boarding Bridges and the Elbphilharmonie
After a very long journey, I finally arrived in Hamburg and had the opportunity to visit the harbour with a view to the Elbphilharmonie. The sunset was amazing, by the way! Right after Dinner, I had a look at the town's landmark, the "Michel", and went back to the hotel.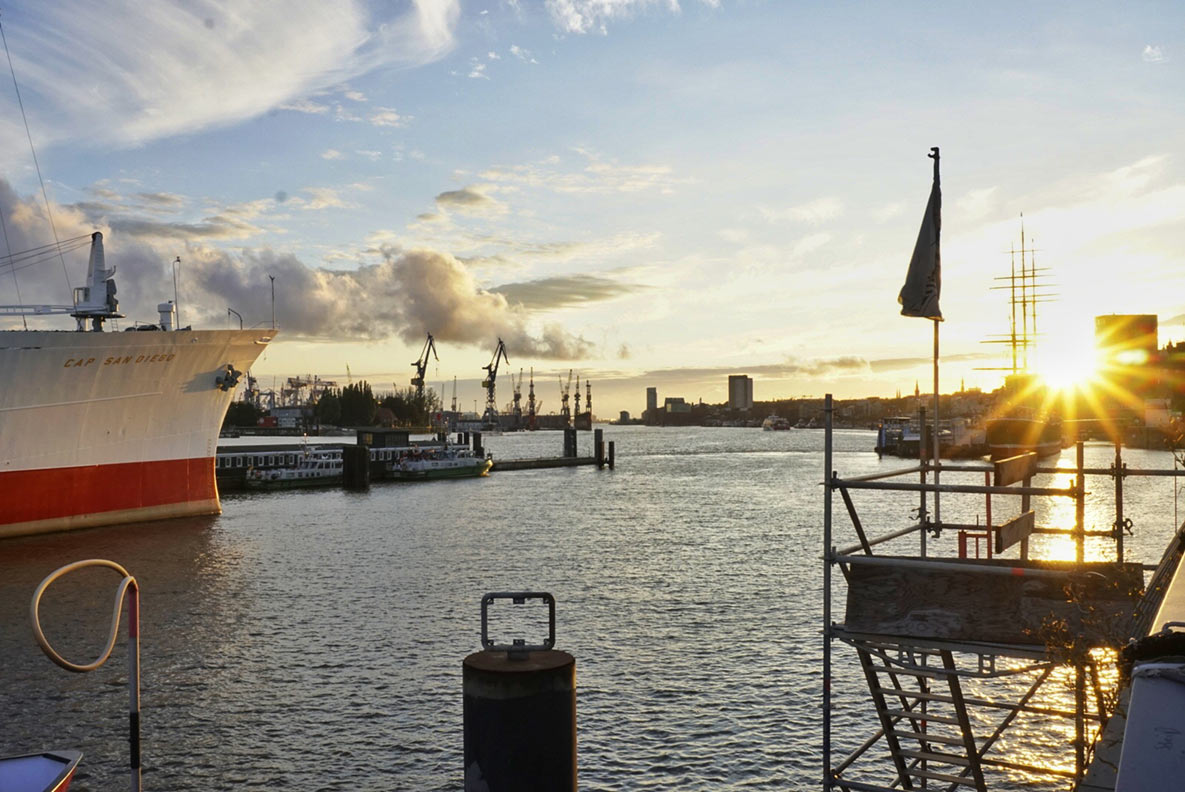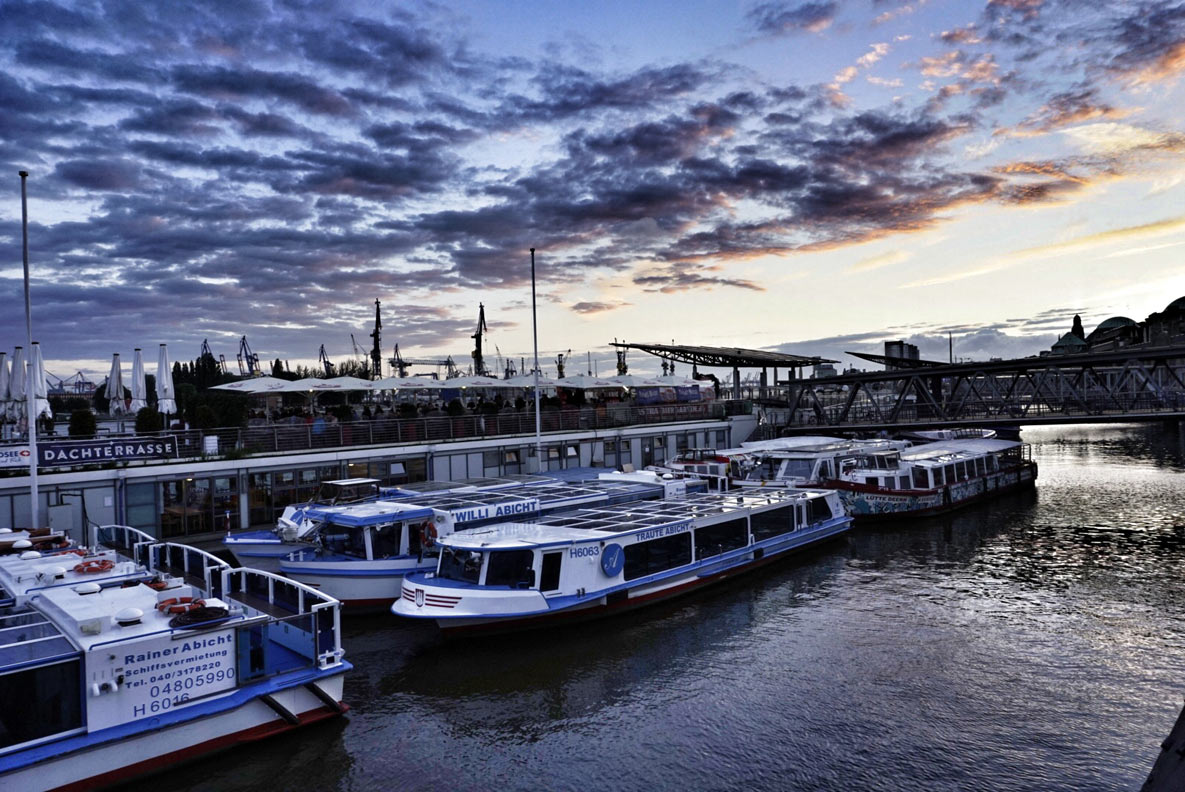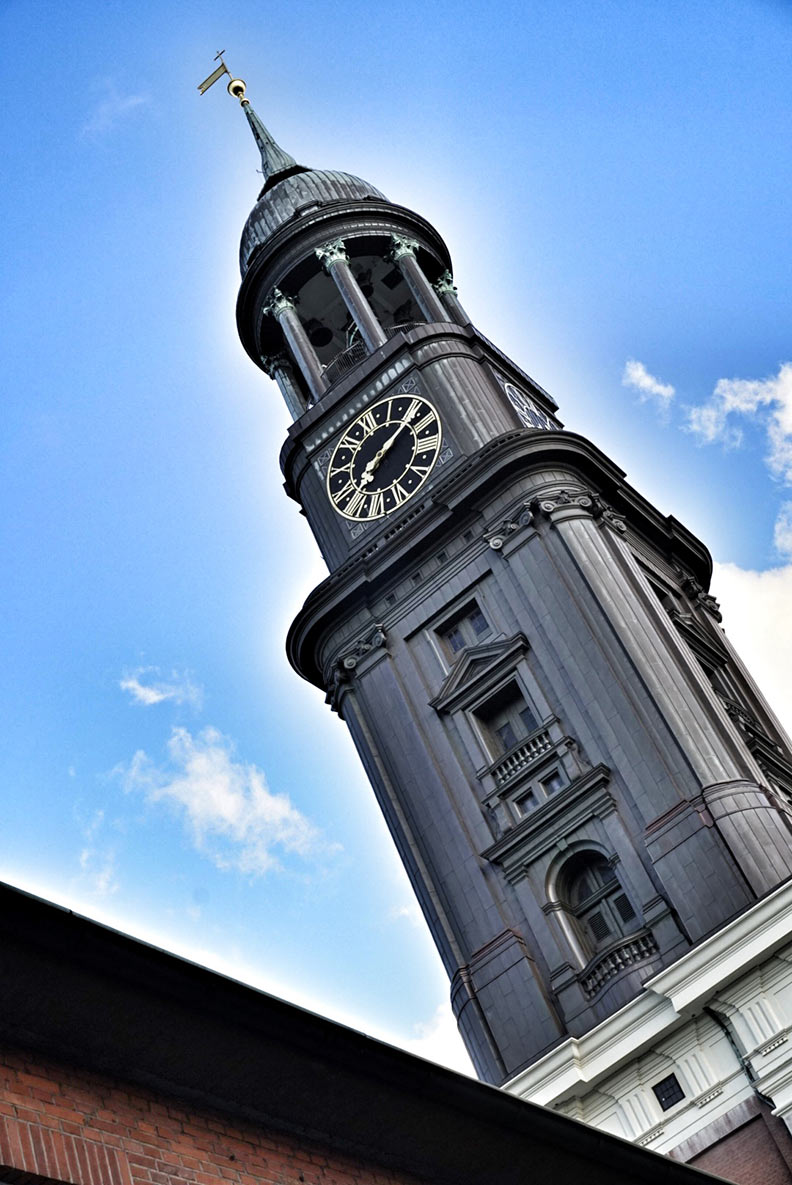 ---
Day 2: Altes Land and Stade
By now, I really like the nature and rural areas – I guess I'm getting old. 😉 This is why I left the inner-city and visited the lovely surrounding called "Altes Land" on day two. I'm still so fascinated by the historical half-timbered houses, the beautiful gardens, the gorgeous countryside, and traditional fruit farms where I ate the most delicious apple in all the world.
After so much nature, I spend the afternoon in Stade with it's gorgeous  old town. If you are in or around Hamburg, make sure to come to Stade as well. This city really is worth a visit!
---
Day 3: Sightseeing in Hamburg – Warehous District, Harbour and Townhall
As charming as the last day in the rural area was, if you are in Hamburg, you must visit the inner city as well, of course. A must are the harbour, the warehouse district, and the townhall directly beside the Alster.
After an exhausting sightseeing tour, I love sitting in a café or at a busy place and let the city atmosphere work its magic. I'm still fascinated how friendly and relaxed the inhabitants of Hamburg are! As always, my trip was ways too short to see everything. However, that's not a huge problem, as I will definitely come back!