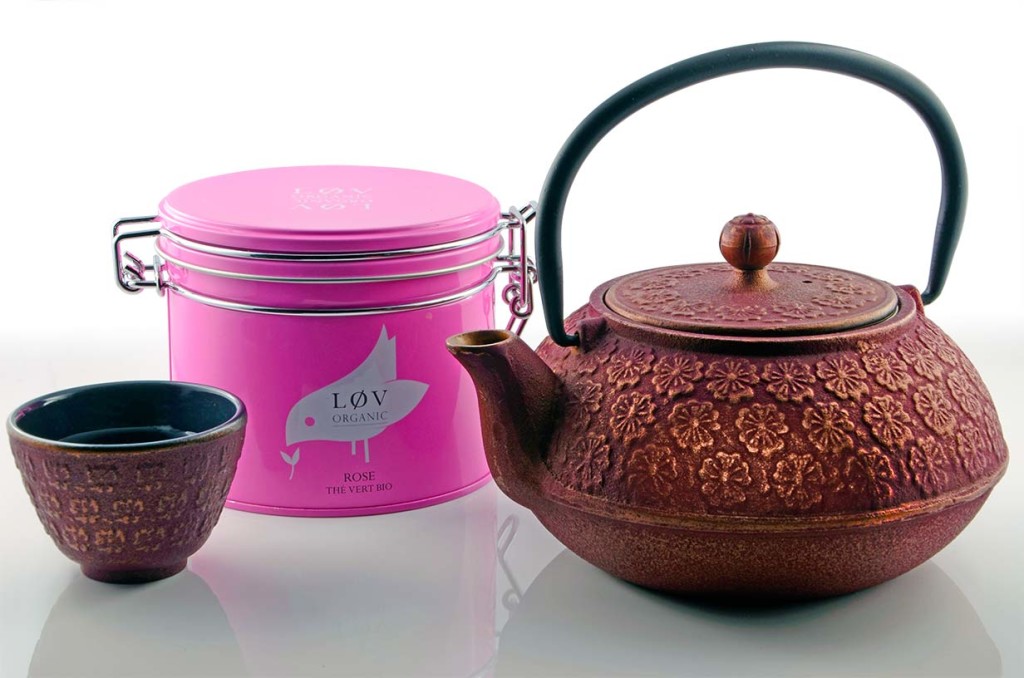 I can't even imagine a life without tea, and the daily "tea time" is a must for me. I own so many different flavours, I guess I could open my own tea store. But is there something more beautiful than a cup of delicious tea on a cold and rainy day? I don't think so. In this blog post I show you the many different sorts I drink during the day.
---
Tea Time: Rose scented Tea in the Morning
In the morning I always enjoy a big cup of rose tea from Kusmi
or Løv Organic
. This one helps me to get awake in the morning, because I'm kinda morning grouch. 😉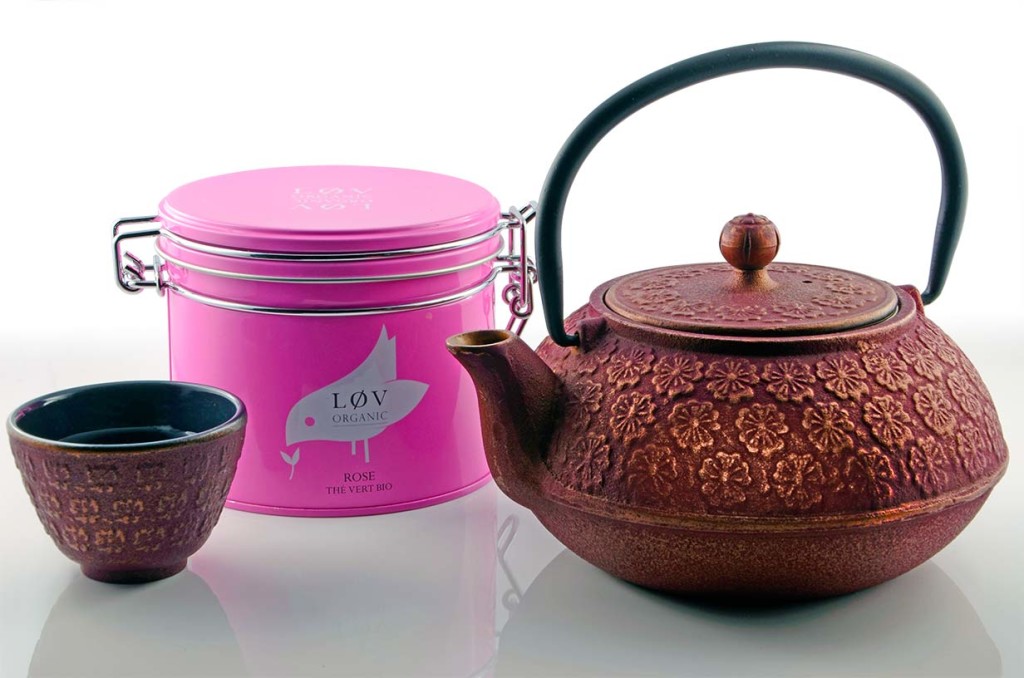 ---
Tea Time: Black Tea until early Afternoon
Until the early afternoon, I like to drink black tea, whereas Russian mixtures like "Prince Vladimir" or "Anastasia
" by Kusmi are my favs. I even bought the limited edition designed by Jean Paul Gaultier.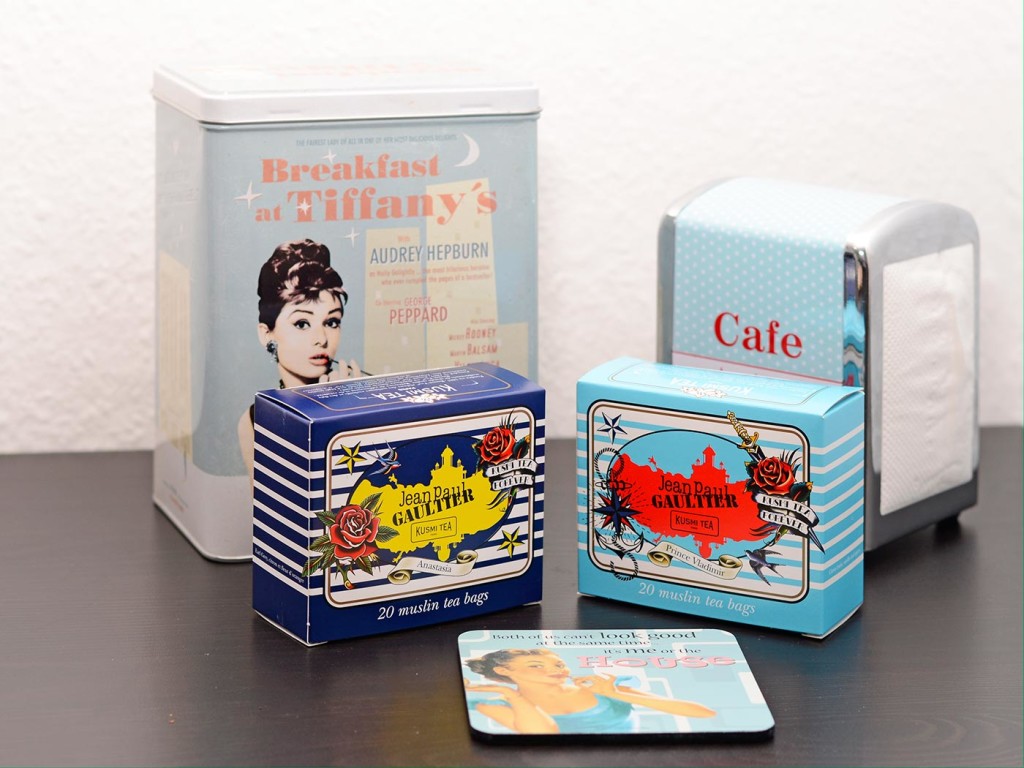 ---
Tea Time: Fruit or Flower scented Teas for late Afternoon
During the late afternoon I move on to white or fruit teas. For a cozy afternoon in the cold season I love "Apple Cinnamon" by Lov Organic. In spring and summer I prefer flower scented ones. Of course nibbling some sweets is also a must for tea time.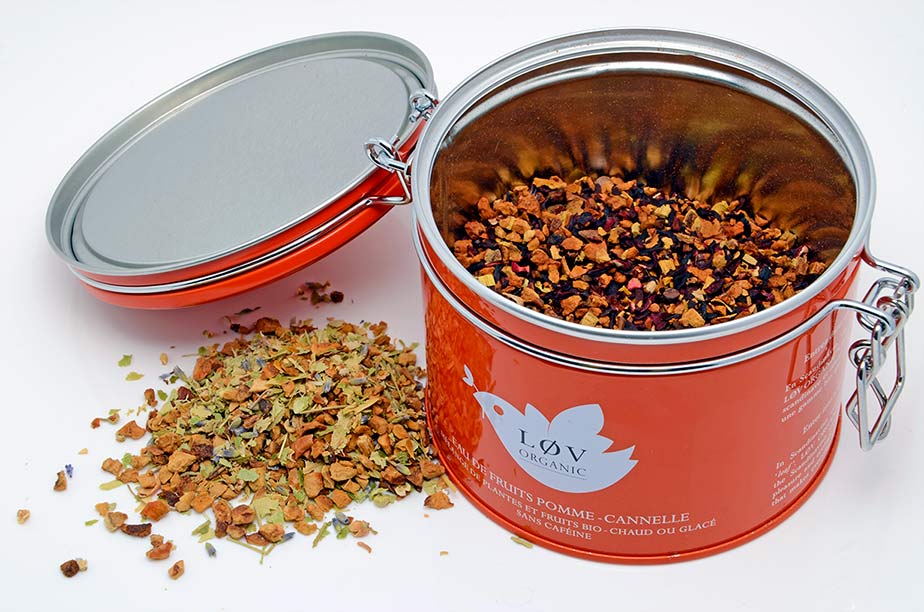 ---
Tea Time: "Lovly Night" for a lovely Night
Before I go to bed I enjoy a cup of "Løvly Night
" and read some pages of a good book. 🙂
As you can see, I really drink a lot of tea. But since I don't like cold drinks this is the best way for me to achieve a normal fluid balance.
---
Tea Time: Gorgeous Tea Dishes
Collection vintage dishes is a hobby of mine. However, I also own a lot of new stuff. The tea pot I showed you earlier is available here, a similar tea cup here.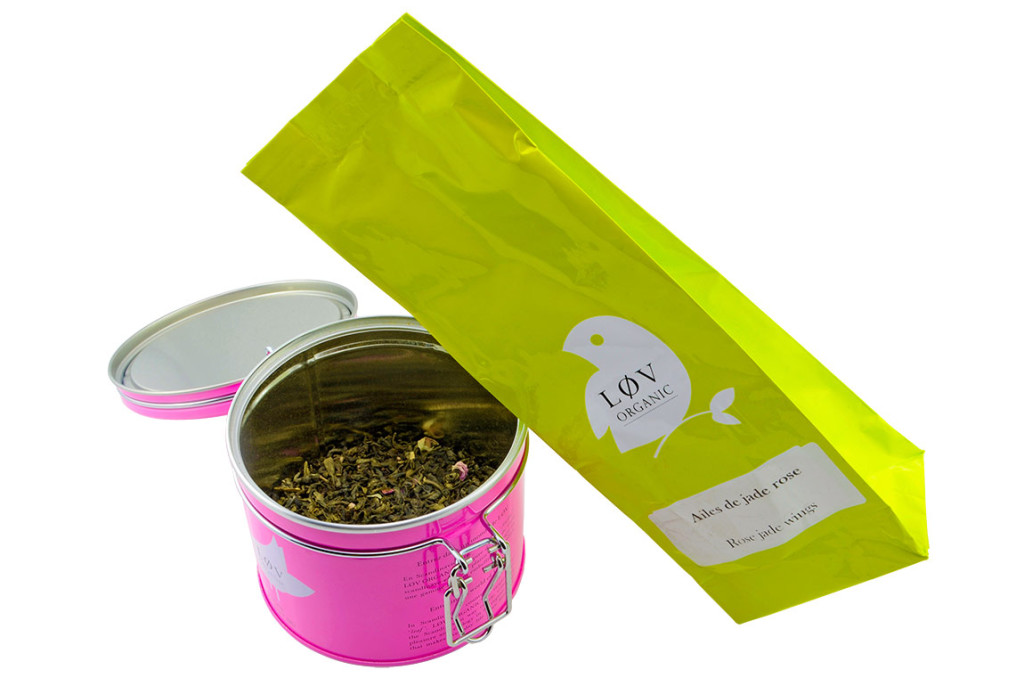 ---
Do you like tea or do you prefer coffee?