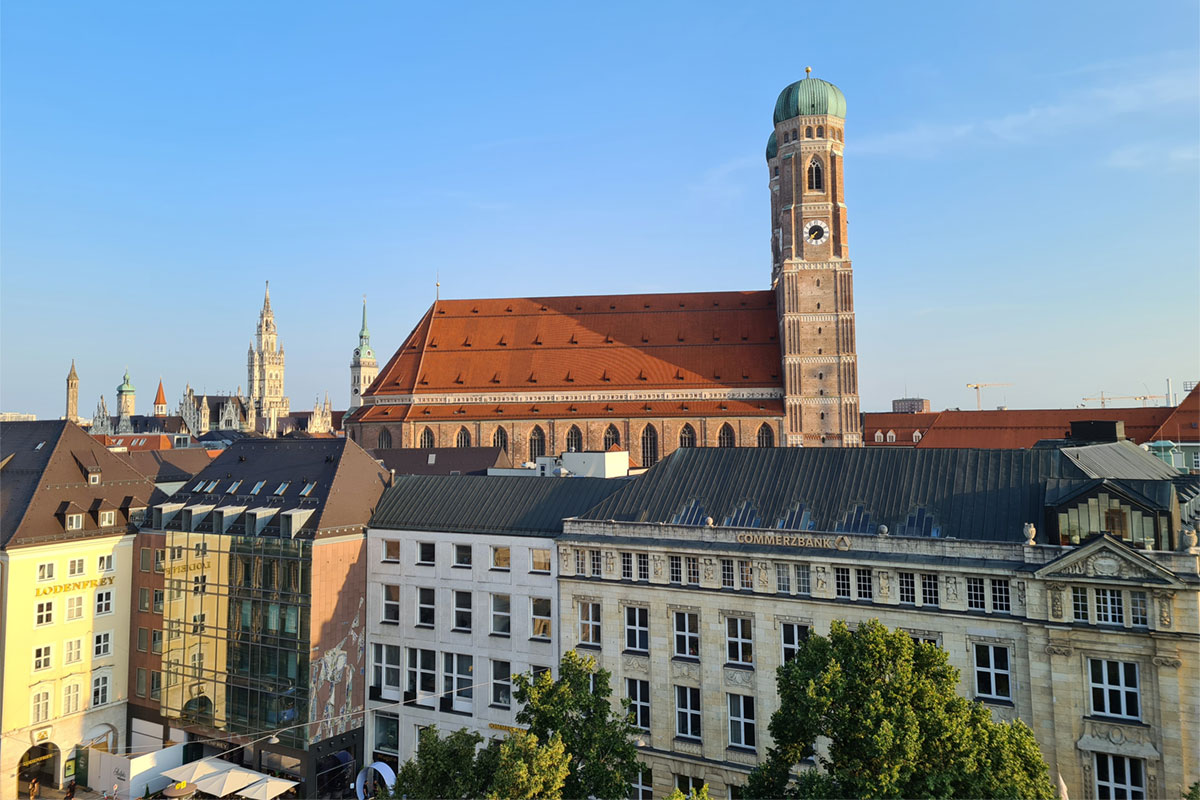 This blogpost contains affiliate links (marked with *). If you shop products via those links, I may get a small provision which helps me to maintain my blog. Of course the price doesn't change for you.
Monthly review for July 2021
After my first week of July was quite exciting, things got more boring with the month going on. I worked most of the time and didn't do many fancy things away from this. But I found some lovely places in Munich, bought and discovered a few fun things. So keep on reading!
What I did:
I visited the rooftop terrace fo the Hotel Bayerischer Hof in Munich to have some drinks. This really is an amazing place with the most beautiful view of the famous church (Frauenkirche) in Munich. We also were lucky enough to enjoy our drinks on one of the very few sunny evenings in July. Furthermore, I went to the countryside to visit my parents and prepared a few things for my first vacation since 1.5 year. 🙂
---
What I wore:
As the weather wasn't that good in southern Germany during the last month, I wore raincoats and tights instead of light summer dresses. 😉 PS: I really like the cool raincoats by Elements Rainwear.
By the way: I launched a new site on RetroCat.de, where I show my daily looks from every month (click here to find my July outfits).
*Affiliate links

---
What I bought:
In July, I found a wonderful second hand Lena Hoschek dress from an older collection. Now, I can't wait to finally wear it during my vacation in August. I also invested in a lovely pair of fishnet tigh highs by Agent Provocateur* as well as another pair of the tease me stockings* (review here). Furthermore, I bought some lovely lace lingerie by Bracli.
*Affiliate links

---
What I discovered:
I discovered a super cool brand for swimwear: Alexandra Miro! The designs look so wonderful, are modern but still have some retro vibes and are perfect for my upcoming vacation. 🙂
*Affiliate links

---
What I watched:
I watched the Amazon series Taboo together with my boyfriend. I really liked the dark setting and can definitely recommend the series. Furthermore, I watched some episodes of Ms Fisher's Modern Murder Mysteries. I must admit that I love original series placed in the 1920s more, but I also like the 1960s version – especially the fashion. 😉
---