This blogpost contains affiliate links (marked with *). If you shop products via those links, I may get a small provision which helps me to maintain my blog. Of course the price doesn't change for you.
My week: Shopping, a bike tour and delicious food
I still can't believe how much I did this week, so I thought it finally is time for my weekly reviews again. Although I currently have a lot of work, I feel very motivated. Do you know this? Whenever there are a lot of fun things going on, it is also easier to do the not so fun things. During winter and lockdown, I often felt kind of uninspired and down, but now, I am super happy and have so many plans. But first of all, let's talk about what I did last week. 🙂
What I did:
I did a bicycle tour through Munich, visited the wonderful rose garden and went out for some drinks with a dear friend. Furthermore, I went on a short shopping trip to Ikea and Maisons du Mond*. In the middle of the week, a package full of tomatoes reached me. But even after I made pasta napoli, I still had so many tomatoes that I decided to make and preserve tomato sauce.
Last but not least, I tried to do some Reels – check out my Instagram account to watch them. 😉
---
What I wore
Leopard tops, tulle skirts and the little black dress: This week, I wore many different outfits. 🙂
*Affiliate links

---
What I ate:
As I already mentioned before, I ate pasta. Furthermore, I tried the vegan Plantbullar at Ikea and really liked them, as well as a vegan ice cream by Magnum, which was delicious as well. During the rest of the week, I mainly had vegetables. 🙂
---
What I bought
I bought a super cool peacock cup at Maisons du Monde*, colourful glasses, tropical napkins*, an artificial plant from Ikea* as well as two new pictures for my kitchen.
*Affiliate links

---
What I watched
I watched the Marie Curie movie on Amazon. Well, in my opinion the movie was okay. Not really impressive, but still worth seeing.
---
What made me happy:
The tomatoes, peppers and flowers on my balcony are growing and growing, which really makes me happy. I also discovered some super cute ladybirds – isn't that cool? 🙂
---
What I discovered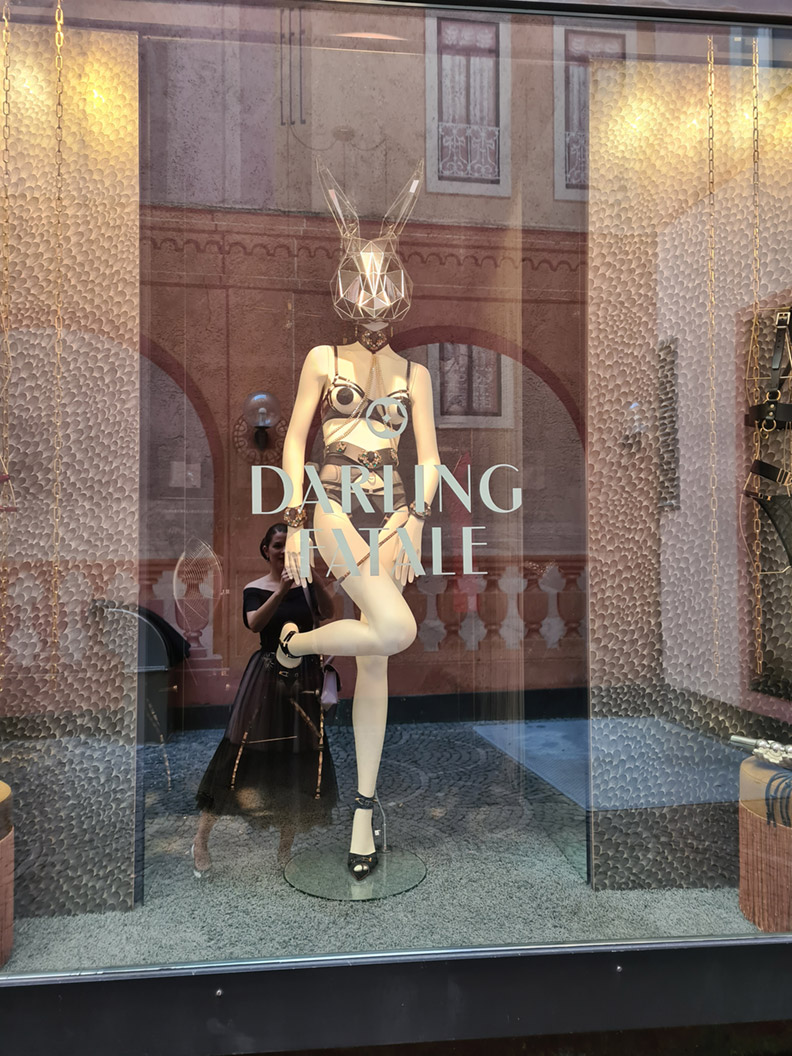 Last week, I discoverd two very promising shops. One of them is MightyVintage* on Etsy. This shop offers some super cool true vintage as well as retro inspired furniture and decoration.
And then, I accidentally run past the window of the store Darling Fatale (Falkenturmstr. 8 in Munich). As a lingerie lover, I immediately was impressed. Unfortunately, the store was closed at that time, but I will definitely come back to see how the store looks from the inside. 🙂
*Affiliate links

---
How was your week?