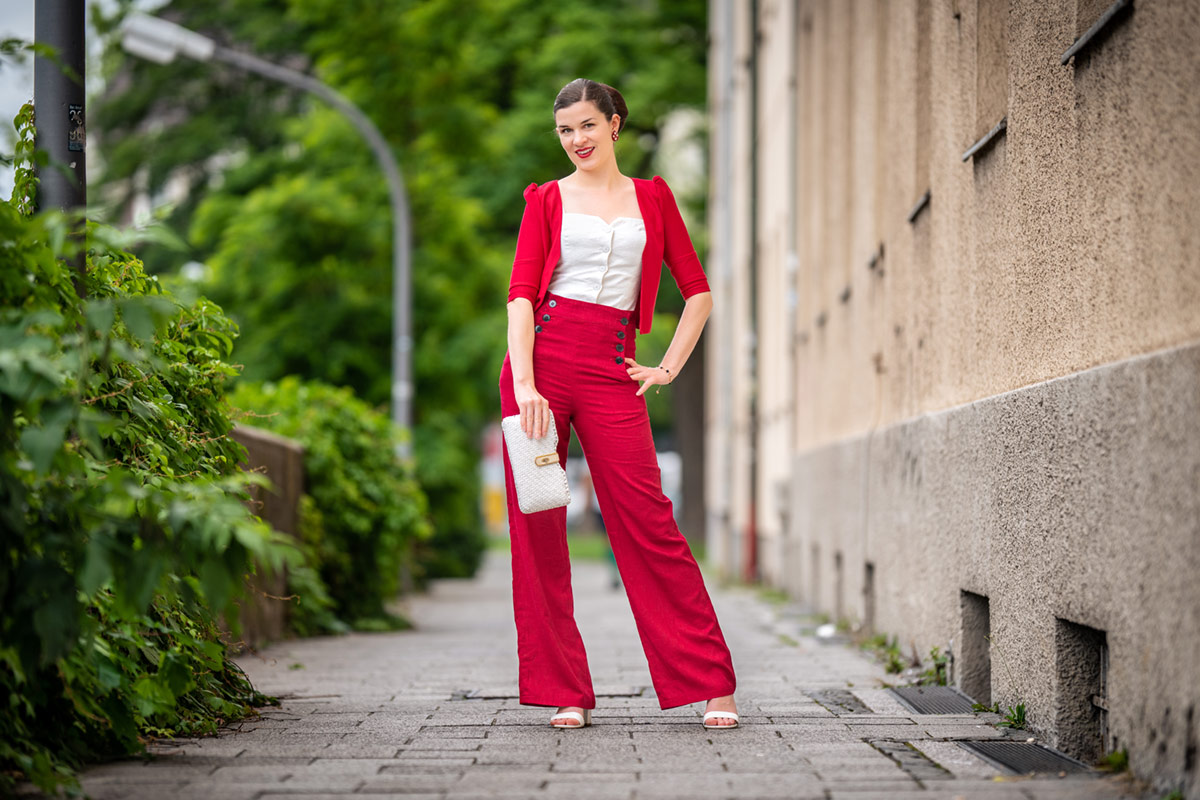 This blog contains affiliate links (marked with *). If you shop products via those links, I may get a small provision which helps me to maintain my blog. Of course the price doesn't change. Items marked with c/o were given to me as free test samples.
The German retro brand 18nulleins Lady
There are some great fashion news from Germany: A new retro brand that offers authentic designs made in Germany and Europe! The brand 18nulleins already existed for some years, but now, they launched a new line for women: 18nulleins Lady. In the following, I am going to tell what you can expect from this brand and where to shop the designs.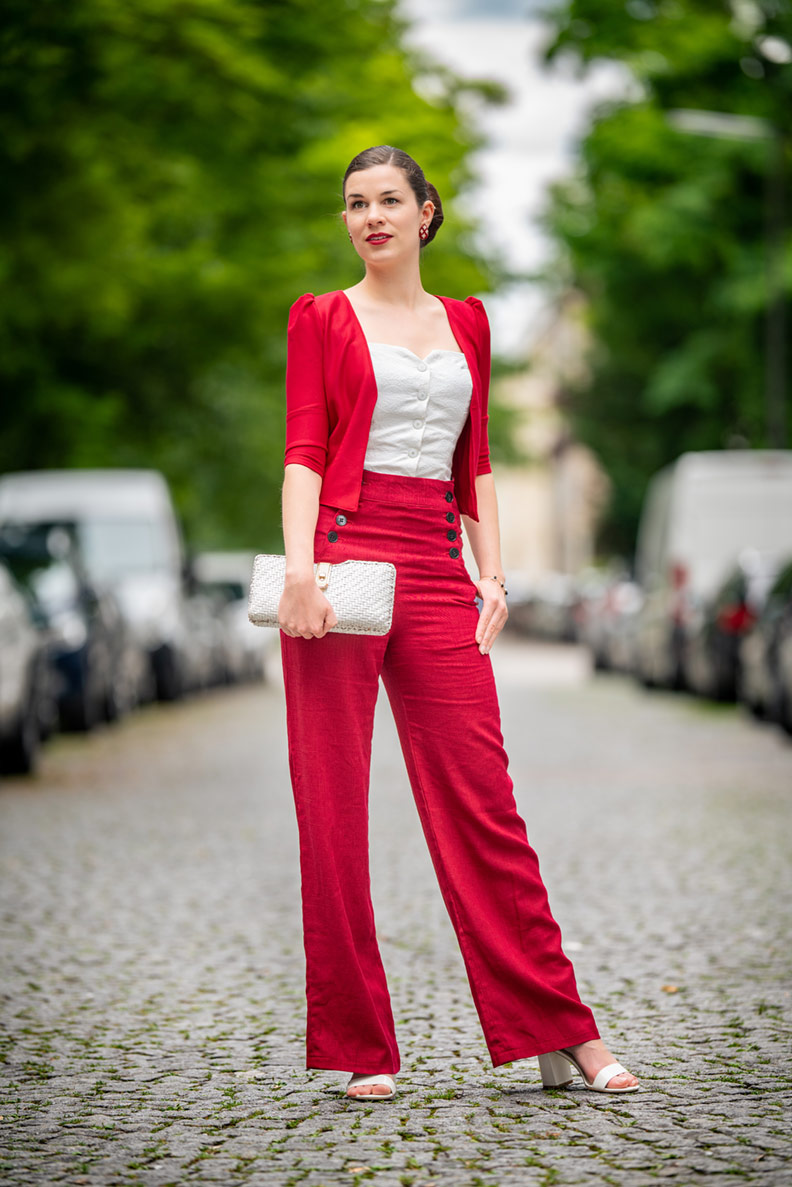 Outfit Details:
Trousers: c/o 18nulleins Lady, available via TopVintage*
Jacket: c/o 18nulleins Lady, available via TopVintage*
Top: Lena Hoschek, similar hier*
Sandals: via Asos, similar here*
Earrings: Glitter Paradise*
Handbag: Vintage, similar here*
Bracelet: Swarovski, similar here*
---
The German retro Brand 18nulleins Lady: The Garments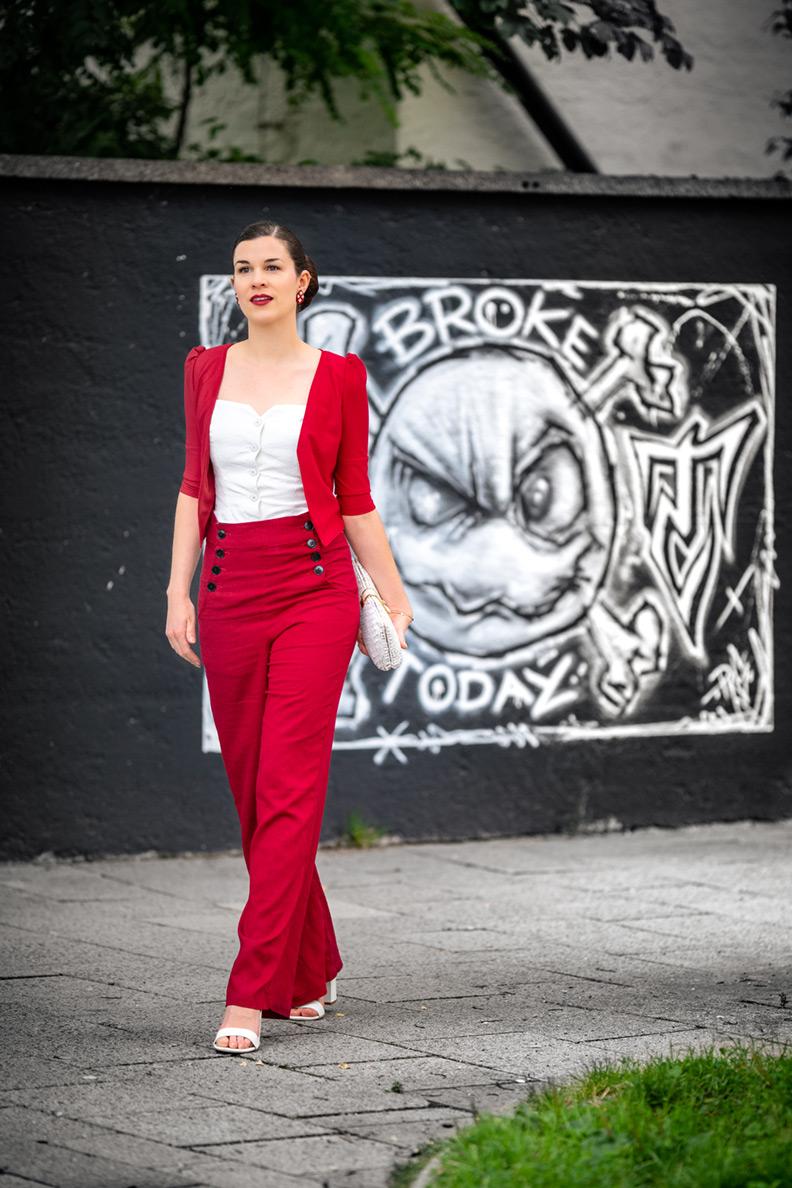 The designs from 18nulleins Lady are inspired by the style of the 1930s and 40s, they also use modern fabrics, though. Currently, they only have very few designs available. Via their own online shop, they offer a 30s inspired wrap dress.
They do sell some more designs via the online shop TopVintage*, though. At the moment, some super stylish red swing trousers as well as a red cardigan are available.
The high-waist Trousers by 18nulleins Lady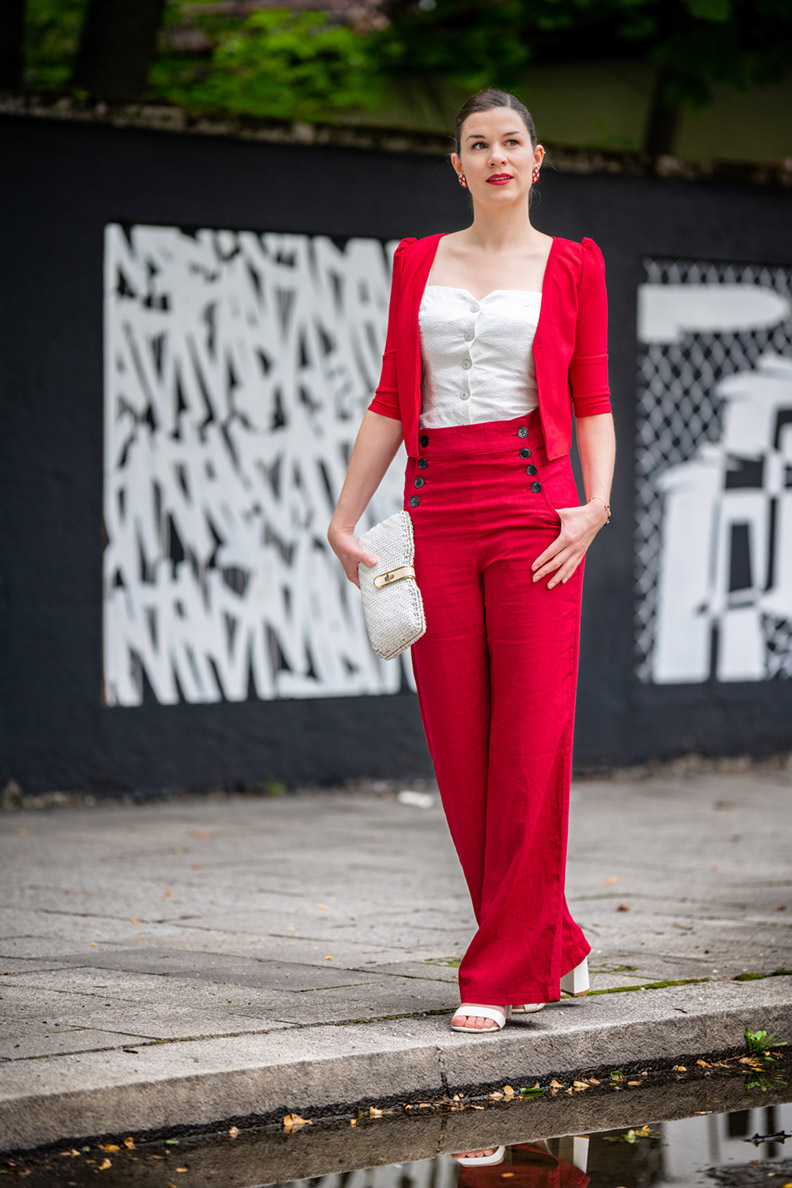 The red linen trousers* with a super high waist and wide legs not only look amazing, I also find them quite comfortable. These trousers are also very versatile: The look good at the office as well as in everyday life or even for dinner. You can either style them very authentic, or just as I did, bit more modern.
I teamed the trousers with a white top as well as a red cardigan, which I now want to introduce as well.
The red Cora Cardigan
The "Cora" cardigan* might look a bit boring in the shop, but looks absolutely stunning when worn. I especially like the sleeves and shoulder area. This cardigan is perfect for summer as a light jacket, or for autumn as a cardie. 🙂
I am definitely very excited to see what's coming next from 18nulleins Lady!
And just in case you are interested in seeing how this outfit looks in motion, check out my Reel on Instagram:
---
PS: In this blogpost, I introduce some more German retro brands and shops to you.