Colour-Blocking für Beginners, Advanced Fashionistas & Pros
This blogpost contains affiliate links
The colours black, white and grey are sublte, elegant and almost always work. But let's be honest, sometimes outfits without any colour can also get a bit boring. To add that certain something to my looks, I love to experiment. Lately, I discovered colour-blocking. In this blogpost, I'm going to tell you what this actually is and what you should keep in mind.
What is Colour-Blocking?
The combination of two or more completely different (radiant) colours that are mostly even opposites on the colour wheel, is called colour-blocking. In fashion, this is commonly associated as a trend that orignated from the the artwork of the Dutch painter Piet Mondrian.
Usually, colour-blocking describes the combination of bigger colour blocks. So small, colourful patterns are normally not considered as colour-blocking.
Sounds ways to colourful for you? Don't worry! I'm going to lead you step by step to this trend and tell you what to keep in mind while teaming the colours. We don't want to look like a canary bird, do we? So l'm also going to show you extraordinary pretty colour combinations that work really well.
Colour-Blocking for Beginners: Play with colourful Accessories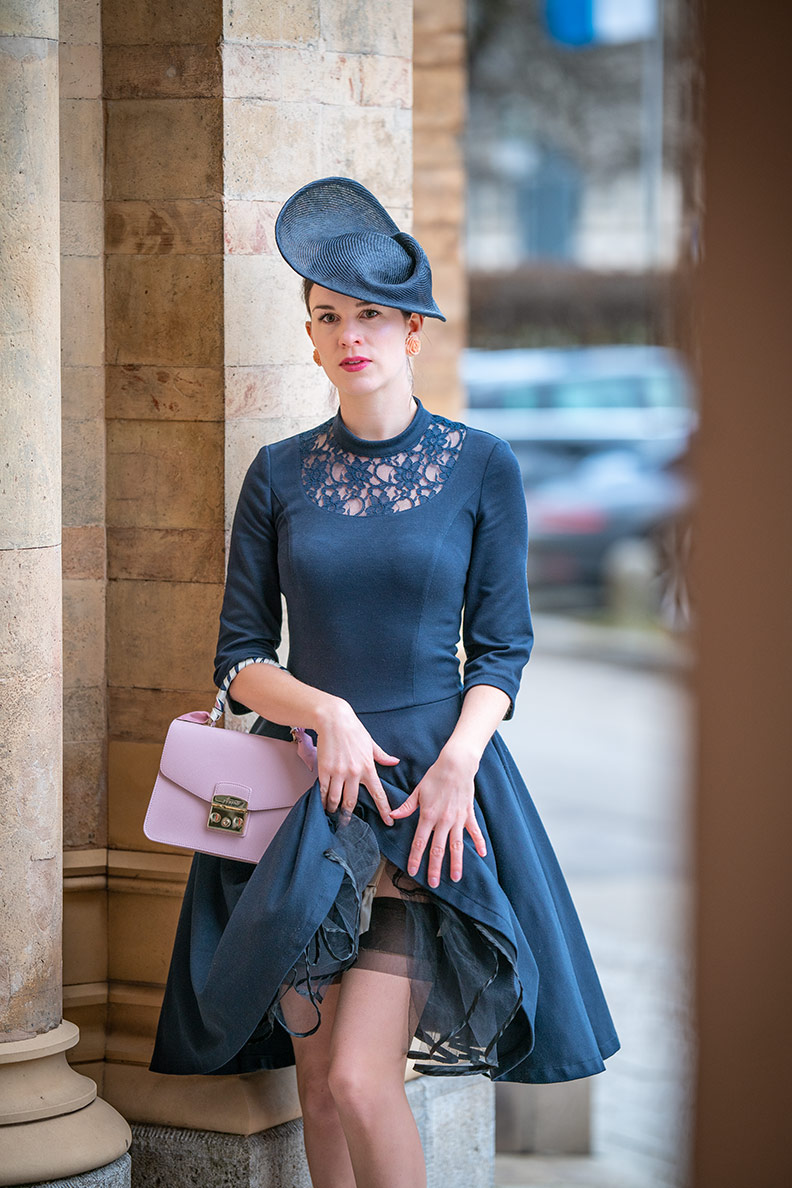 If you are not really into colours, it definitely makes sense to start with wearing accessories in a different colour than your outfit. Here, I teamed a navy blue dress with light pink accessories. Although this isn't really colour-blocking (the rose is not bright/radiant enough), it definitely is a pretty good start into the world of colours. If you are brave enough or would like to improve your colour-blocking skills, you can team blue with a radiant pink!

Colour-Blocking for Beginners: Start with two Colours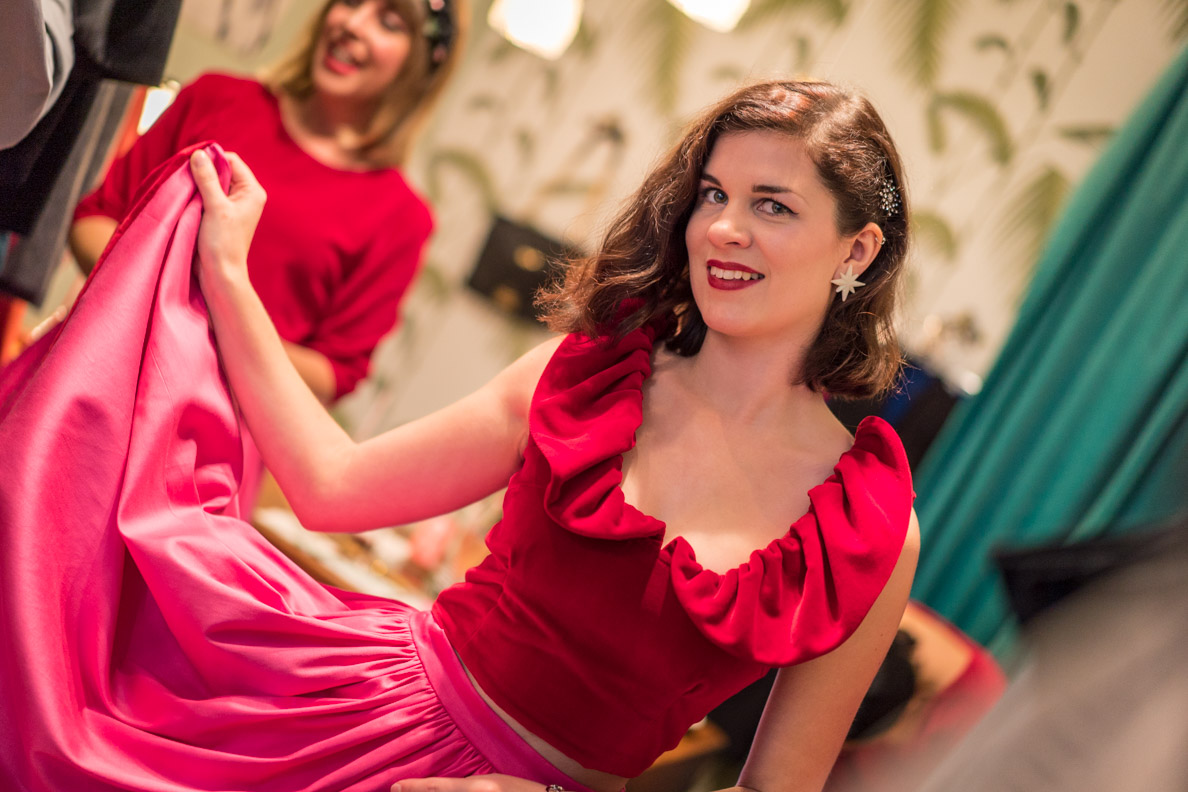 At the beginning, it definitely make sense to start with teaming only two different colours. Red and pink, for example, are a great idea (and are also perfect for upcoming Valentine's Day, by the way. ;-))!