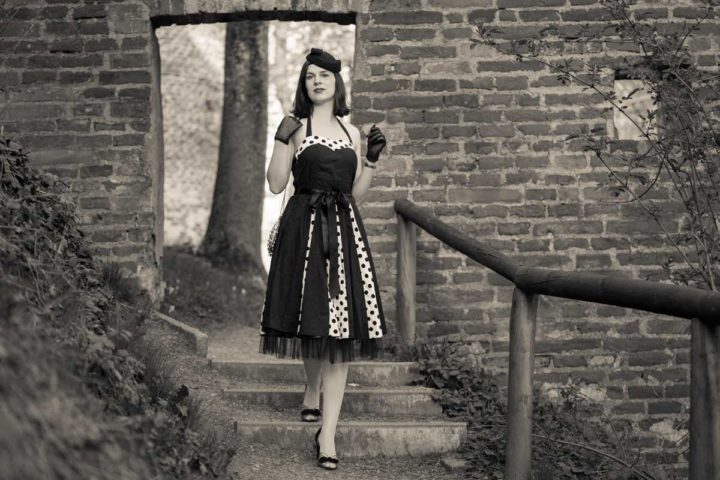 There are day dresses, there are evening dresses, and there are dresses that work for day and night. The last kind of dress is super practical, of course. After a walk outside, it's enough to change some accessories before you hit the dancefloor. "Ivy" by BlackButterfly is this kind of dress.
The cut is very classy with its tight top and flared skirt. Thanks to the simple design in black and white it's possible to play a lot with colourful accessories. Due to the neckholder top, I recommend a strapless bra. A short petticoat enhaces the skirt. In this blog post, I show you two completely different looks featuring "Ivy" – one for daytime and one for night.
A retro Look for every Day with "Ivy" by BlackButterfly
For my daytime look, I chose colourful accessories. Instead of the satin belt, I wear a white vintage one. A red cardigan keeps me warm, even when the wind is blowing, while retro sunglasses protect my eyes from UV-rays. The black handbag is from a small vintage shop, the red earrings are no name.
For a walk outside, comfy shoes are a must. This is why I wore the Minnie Mouse ballet flats by Melissa. Just like the pair I introduced in this blog post, the red ones are available at Maison Chi Chi Vintage in Munich. Beside the gorgeous colour, I also love the details like the cute bow or the Minnie Mouse and Mickie Mouse print inside. And of course I also love how amazing they smell!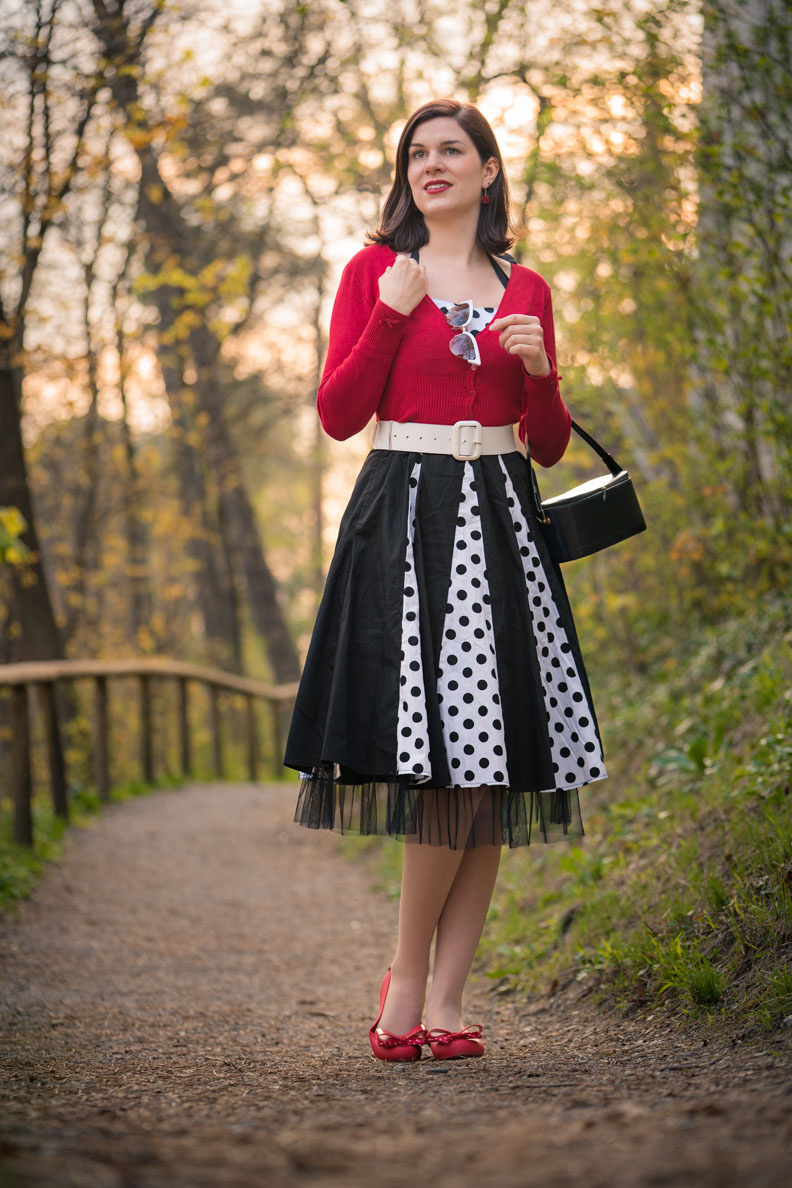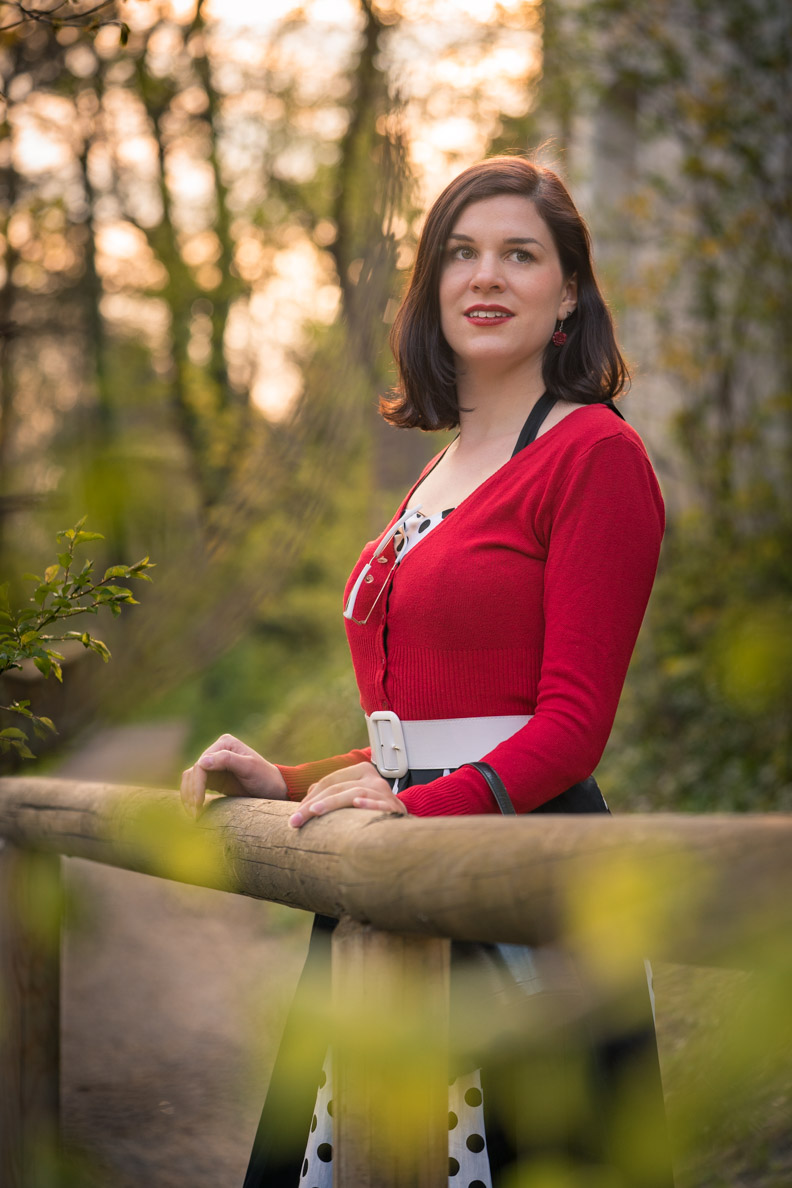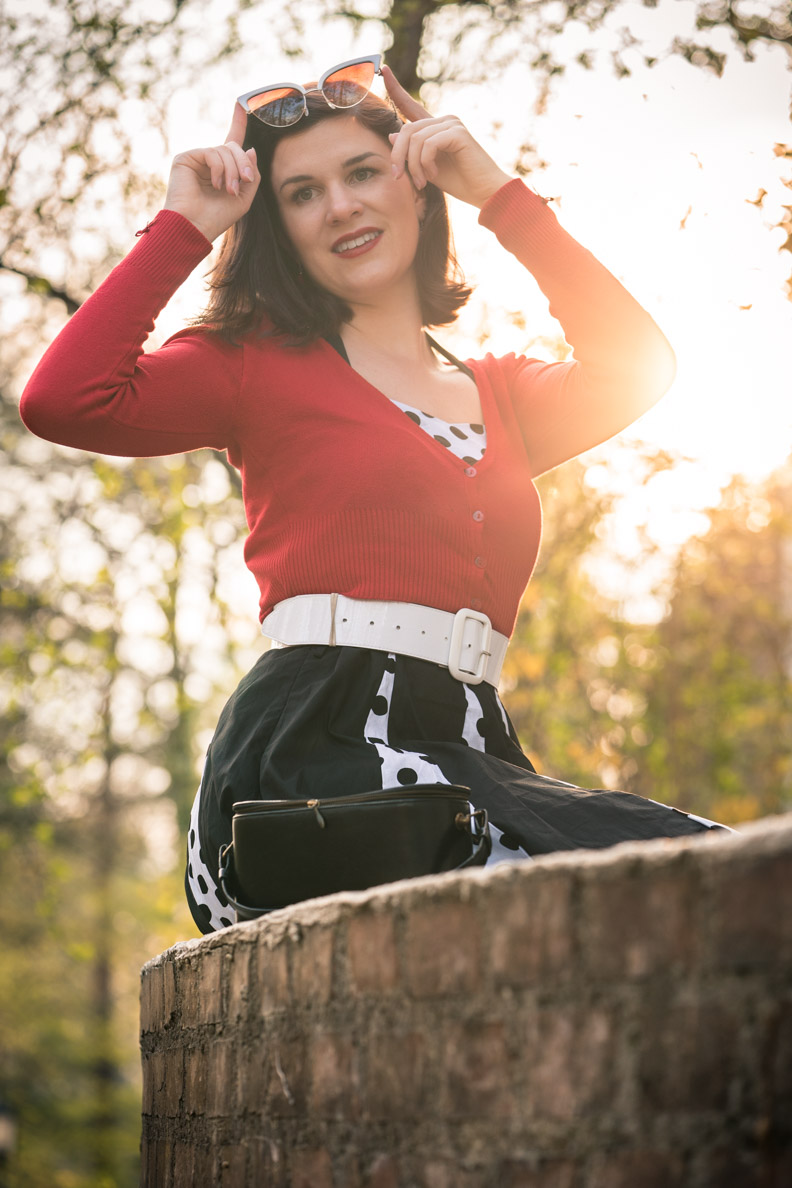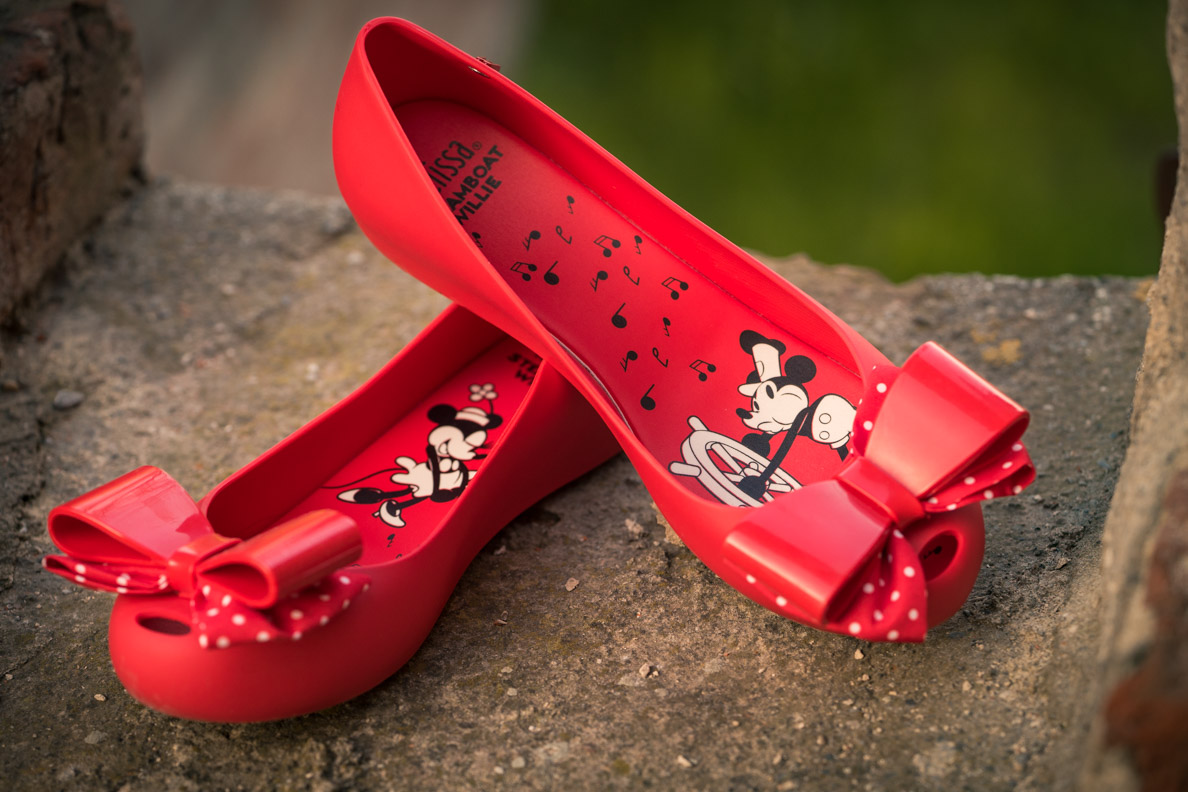 Outfit-Details daytime Look:
Dress "Ivy": c/o BlackButterfly
Belt: Vintage, similar here
Cardigan: Very similar here
Shoes: Melissa
via Maison Chi Chi
Sunglasses: similar here
Handbag: Vintage, similar here
Earrings: no name
---
A glamorous vintage inspired Evening Look with "Ivy" by BlackButterfly
For the evening look, I replaced the colourful details with sparkling accessories and wear the satin belt that comes with the dress instead of the white one. The glittery handbag is a true vintage piece from the 70s.
On my feet, I wear a beautiful pair of Miss L-Fire pumps called "Luella". They are so comfy that one is able to dance in them the whole night long without pains. Nylon gloves by Secrets in Lace add even more glamour to the outfit, while a small hat is the icing on the cake, or maybe more the crowning glory of the look.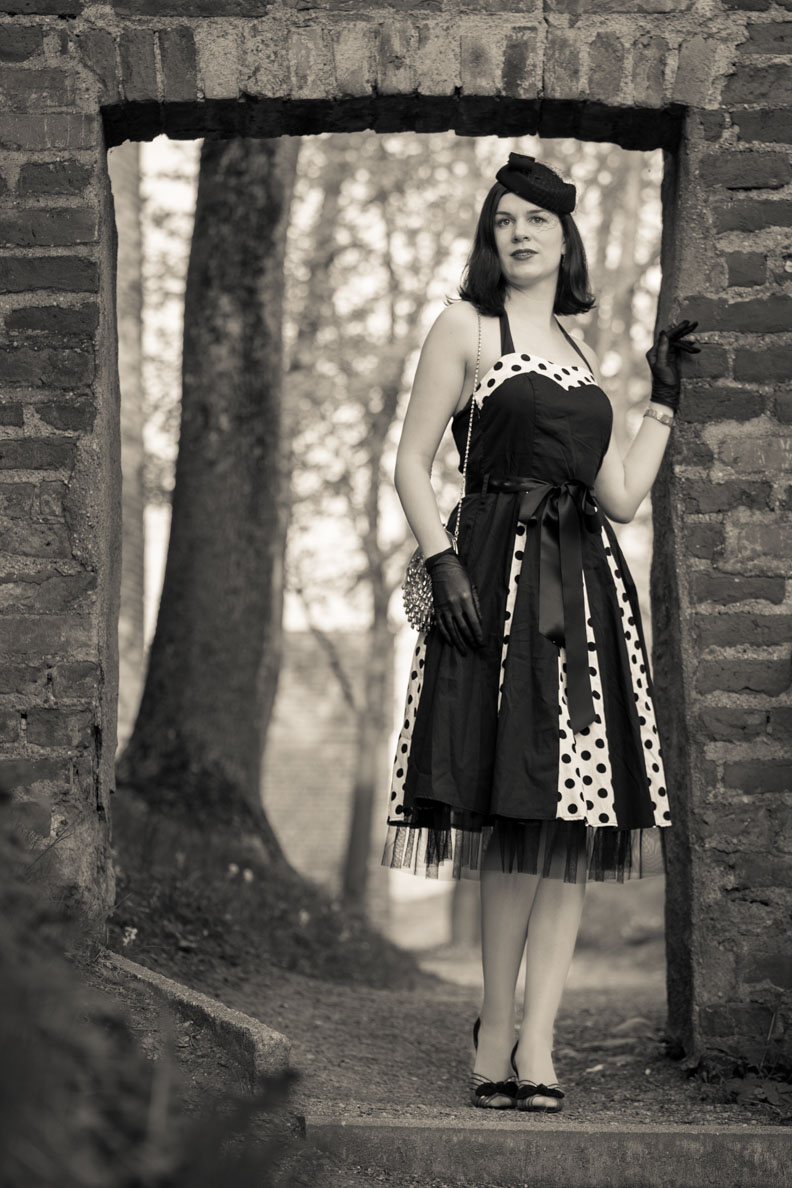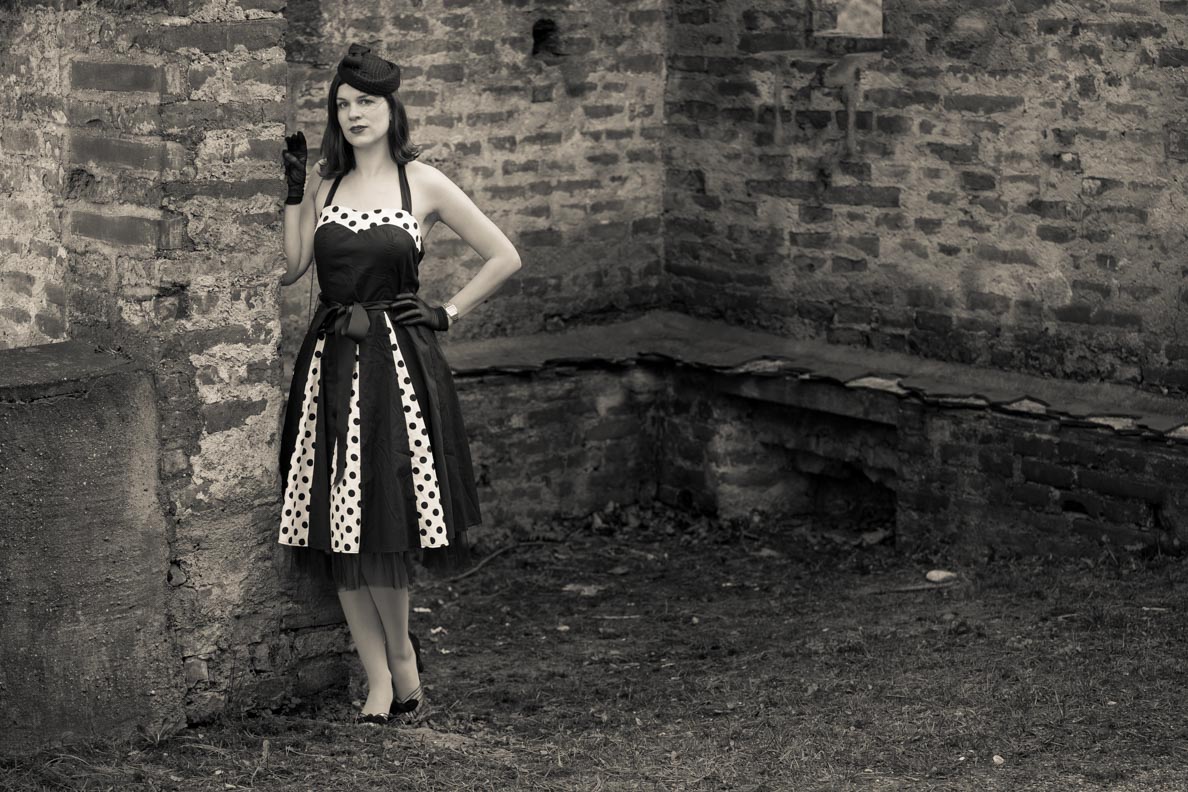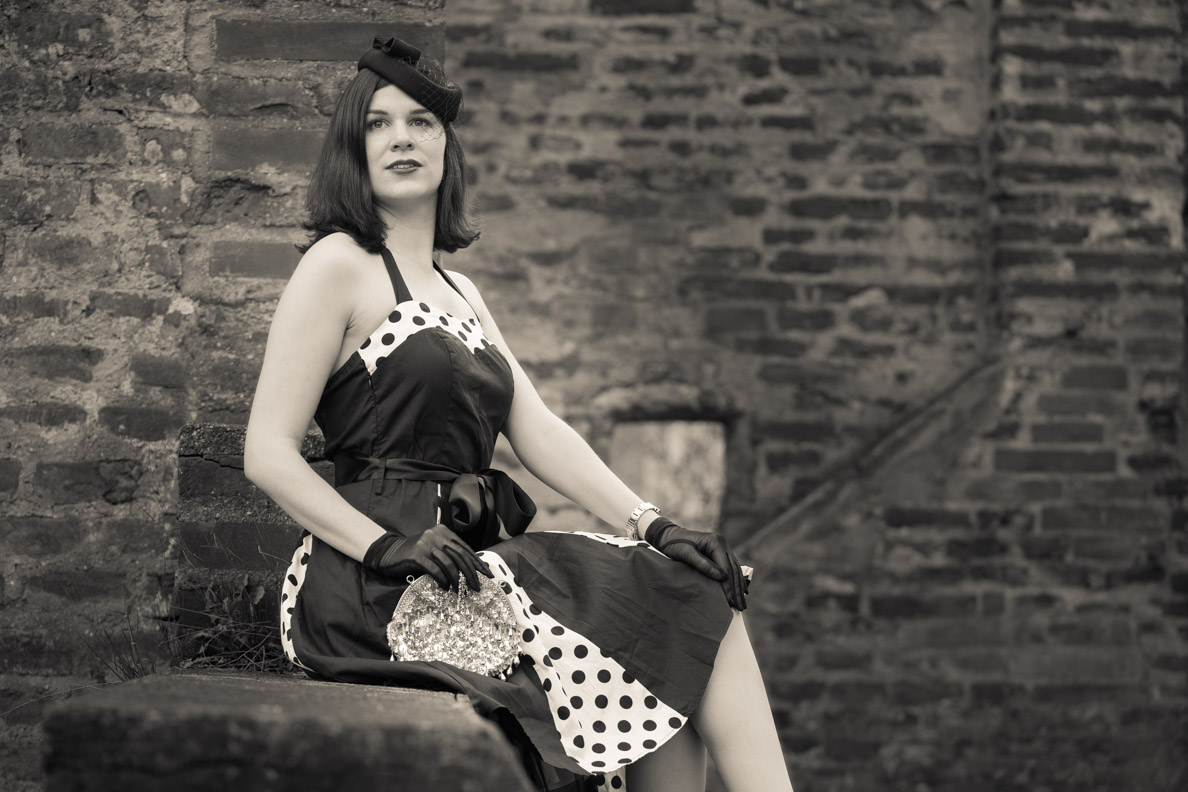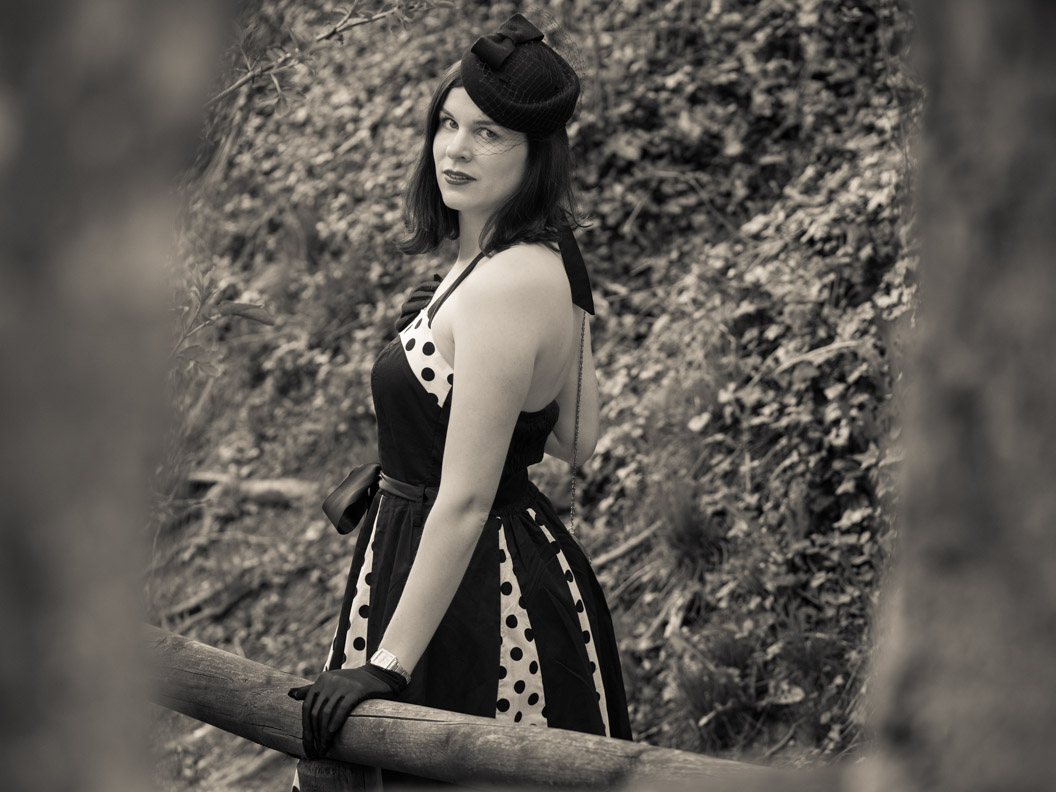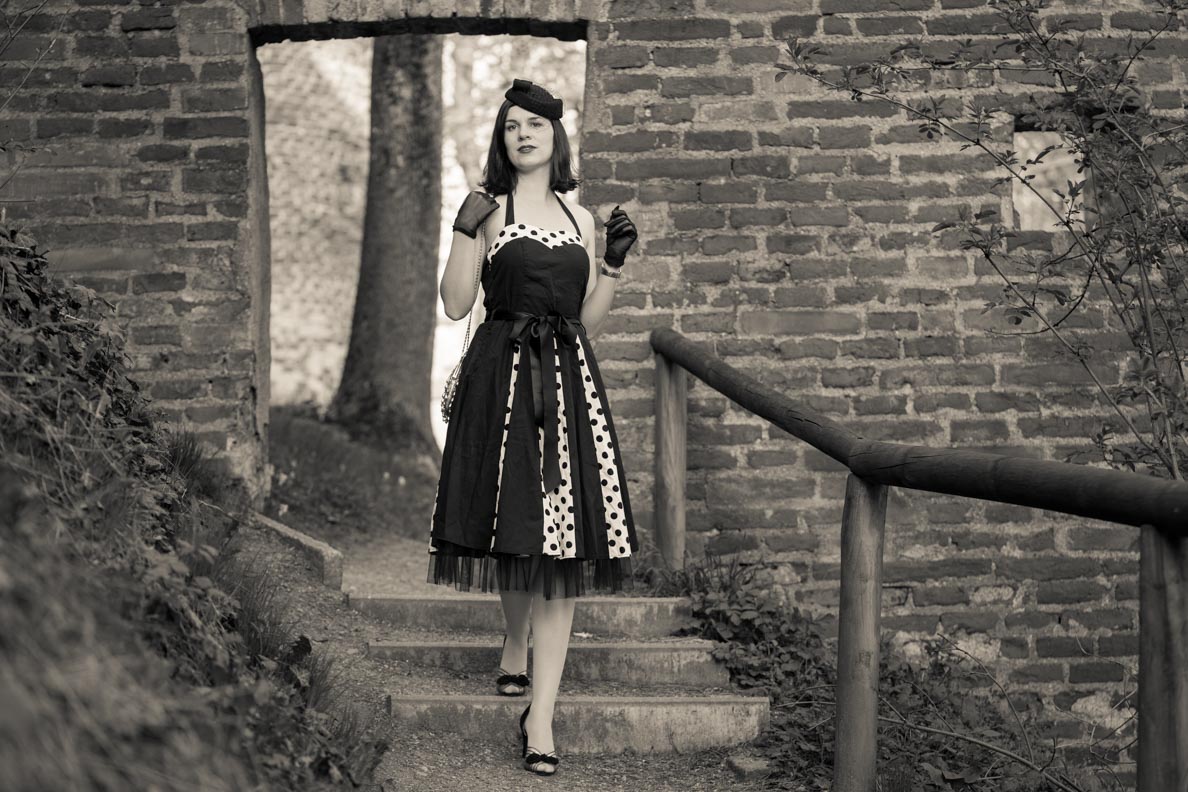 Outfit Details Evening Look:
Dress "Ivy": c/o BlackButterfly
Hat: Collectif Clothing
Shoes: Miss L-Fire, similar here
Handbag: Vintage
Gloves: Secrets in Lace