Flowers in every colour, pleasant temperatures and happy people – spring is, beside fall, my favourite season. It's finally time for long walks without suffering from frostbites afterwards and shooting outfit photos is so much for fun, now. In this post, I show a beautiful floral dress by Daisy Dapper.
Spring has sprung: A floral Dress and Retro Accessories
I don't wear a lot of floral dresses, but "Johanna" by Daisy Dapper really is amazing. I not only love the gorgeous details like the collar and belt, but also the colours. Lilac and rose are my favourite shades ever and if those colours come in pretty flowers – even better. Since the basic colour of the dress is black, it doesn't look too girly. Rose earrings by Glitter Paradise and the lilac lipstick "Plum-Brella" by Guerlain go perfectly together with the dress.
Spring also means it's time for bare legs and open shoes. This is why I got out one of my favourite pairs ever; "Luealla" by Miss L-Fire. Unfortunately they are from an older collection and therefore no longer available, but as always I linked a similar pair in the outfit details below.
Since you simply can't trust the weather in April, I decided to take a white cardie with me. Good choice as I found out later; the wind was quite chilly. 😉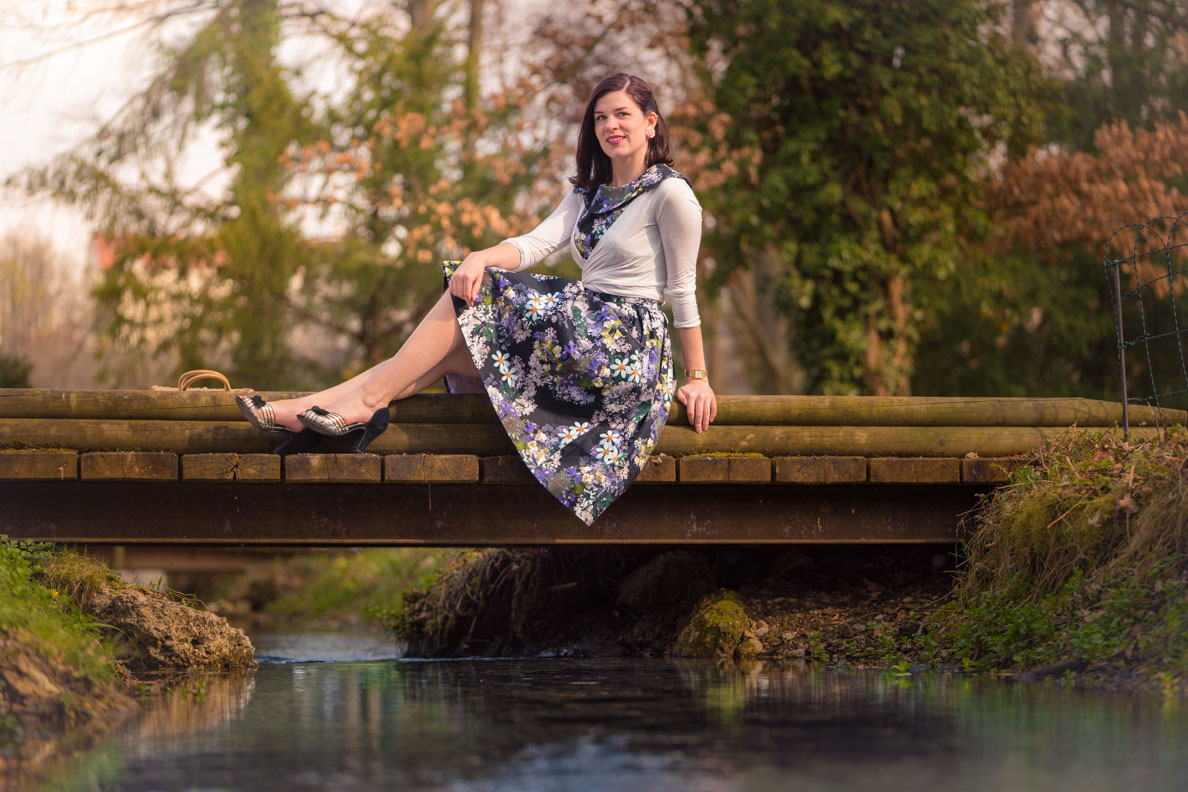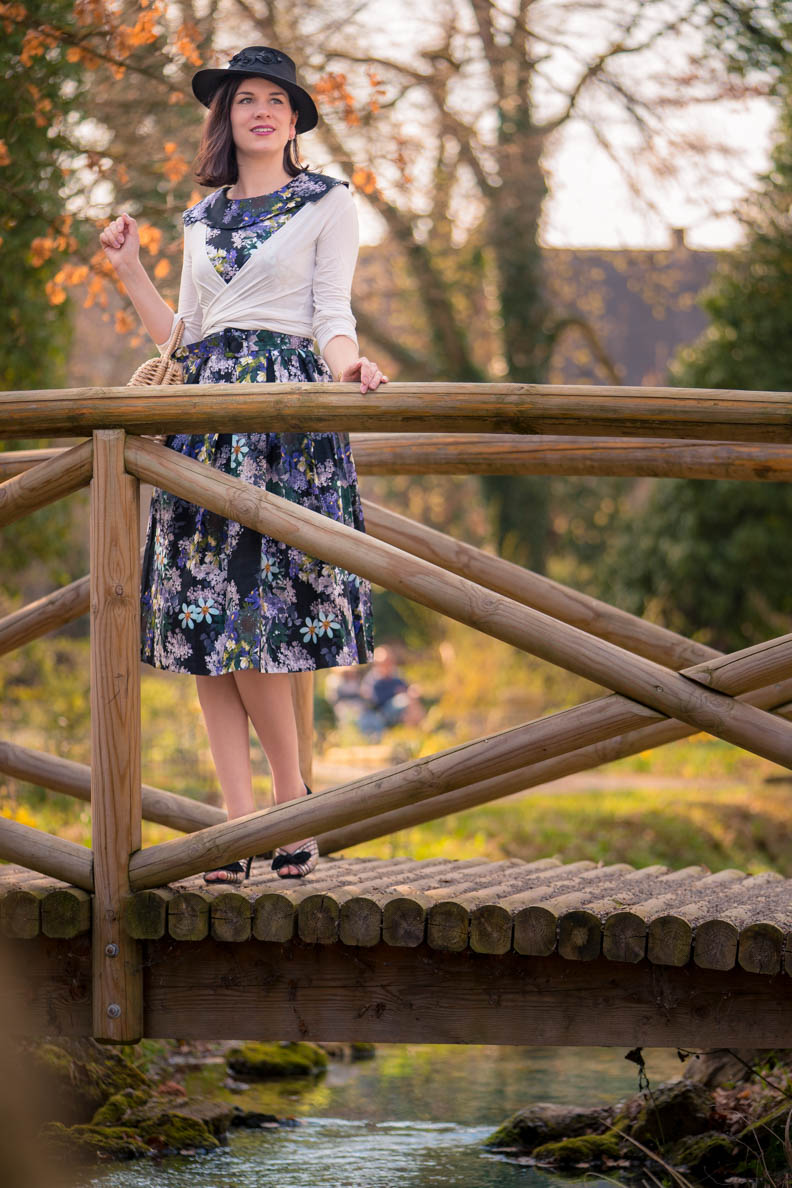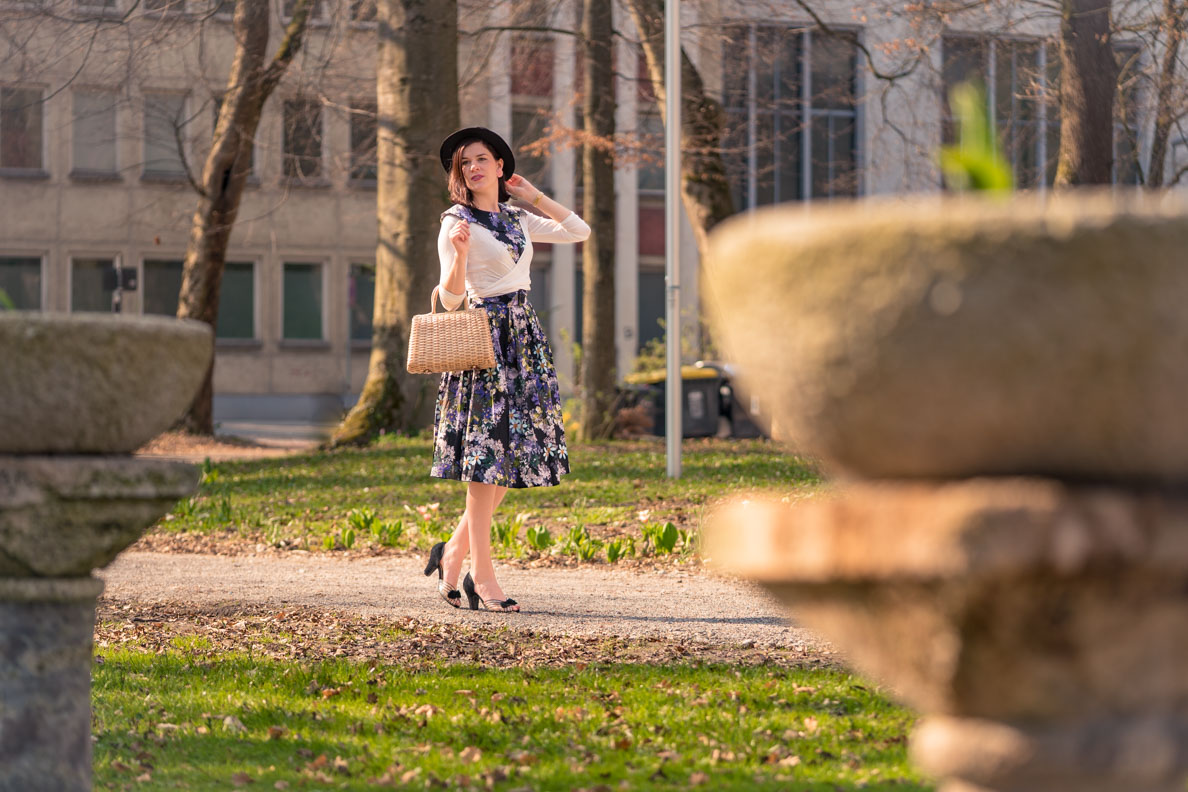 ---
RetroCat with a Hat
The sun isn't so strong during this time of the year, nevertheless I decided to wear a pretty hat. Mine is a true vintage piece from the 50s and almost landed in the river, as I underestimated the wind a little bit…
Luckily, my hat is still alive and I didn't had to jump into the river this time. A vintage handbag finishes the spring look.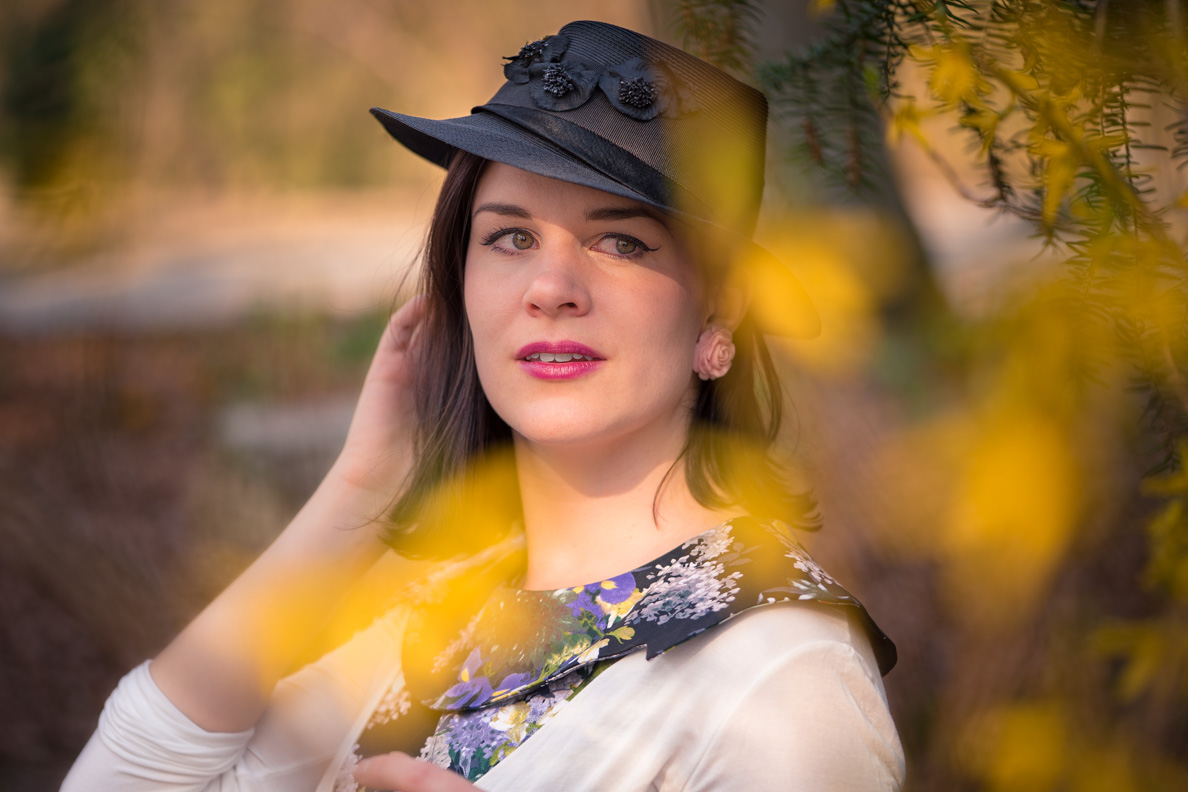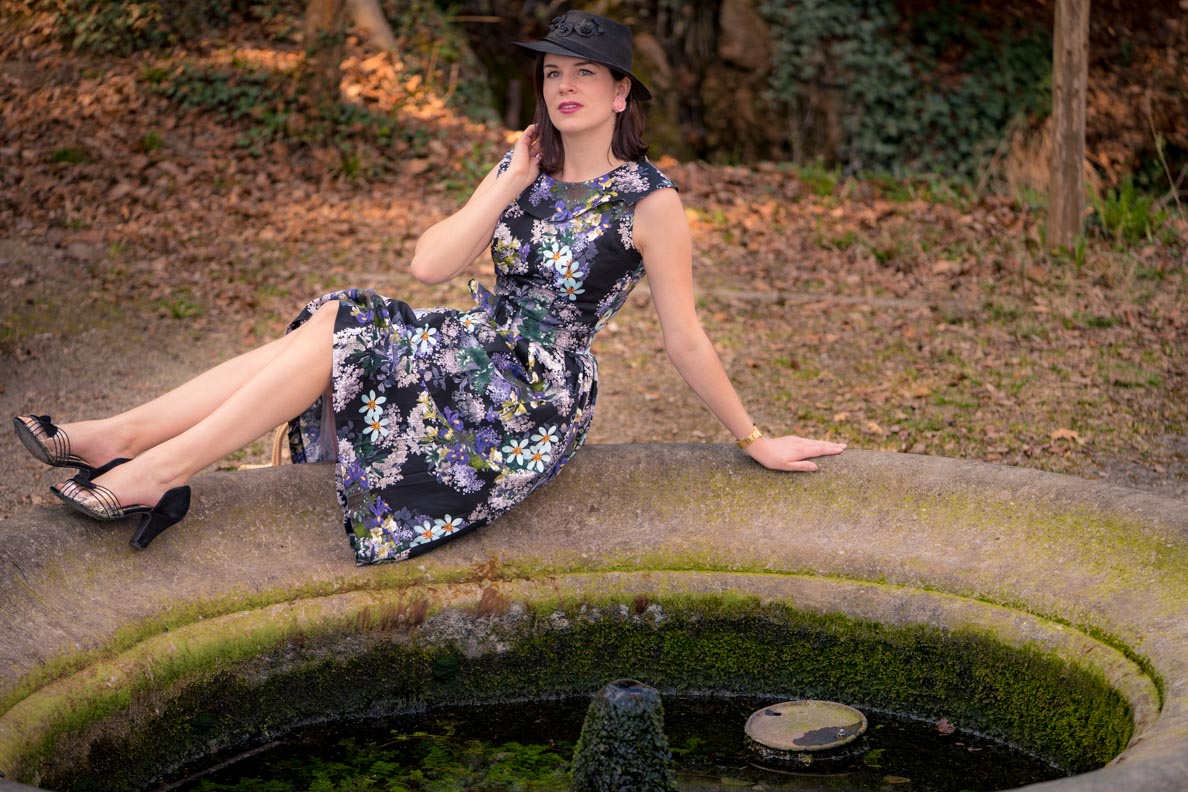 ---
Outfit Details:
Dress: Daisy Dapper
Cardigan: similar here
Earrings: Glitter Paradise
Hat: Vintage, similar here
Shoes: Miss L-Fire, similar here
Handbag: Vintage, similar here