I enjoy the big city life! The many beautiful cafés, the hustle and bustle in shopping promenade, and all those pretty builngs. However, there are days when life in the city gets too busy for me. When the weather is good, the parks are overcroweded and I feel kind of cramped. When this is the case, I pack a few things and flee to my parents in the countryside. Over there, I spend most of my time in nature, listening to the chirping crickets, the twittering birds, and the rippling streams. I can't find this peaceful feeling anywhere else. This time, I didn't go for a walk in the woods, but went to one of the many flower meadows instead. The dandelion paints the fields yellow and looks simply divine in the sun. On such beautiful, relaxed days, I like to wear soft vintage inspired outfits, which give me a feeling of freedom. A garment that fulfills all this is the boho dress Isadora by Joanie Clothing.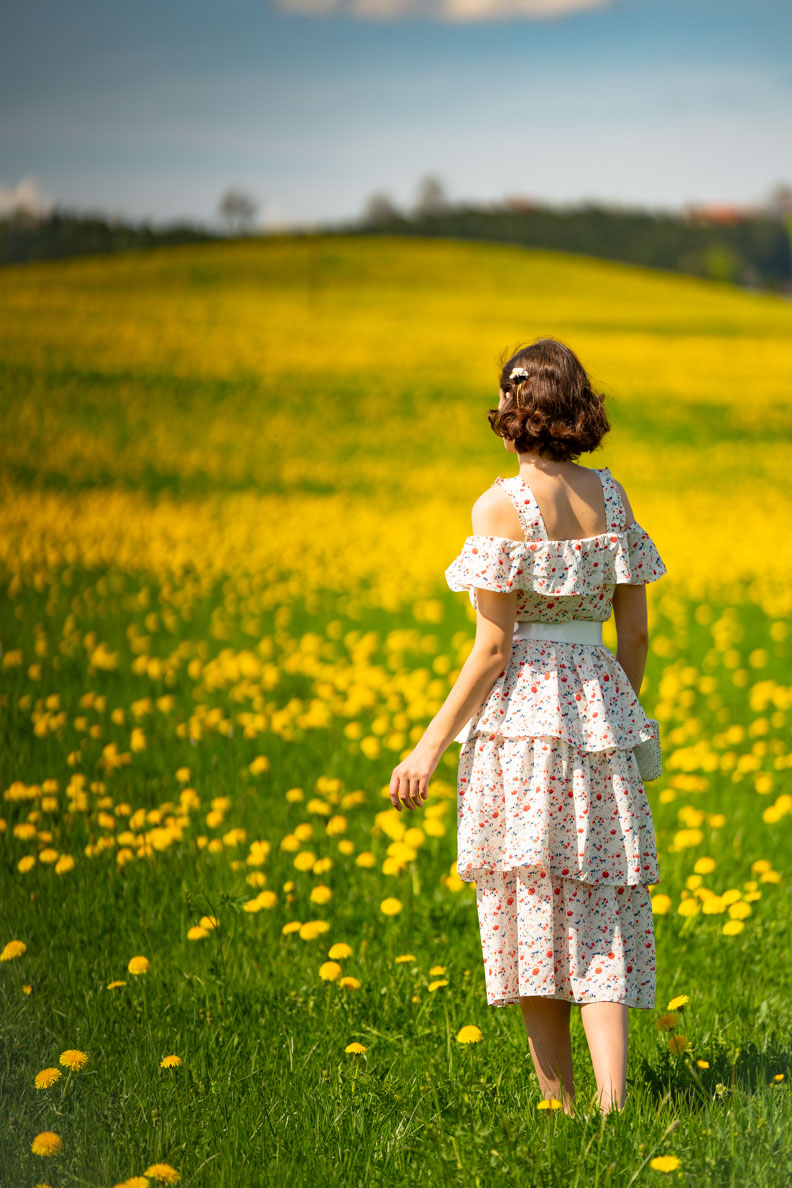 Fluttering Beauty: The Boho Dress Isadora by Joanie Clothing
Isadora features several floaty tiered layers and flutters beautifully in the wind. The cut looks so effortlessly chic and romantic – perfect for a day in nature. I also really love the off-the-shoulder shape with frill edge straps, and the pretty floral print. This boho dress makes me dream of long summer evenings in the countryside.
---
More romantic Summer Dresses by Joanie Clothing:

---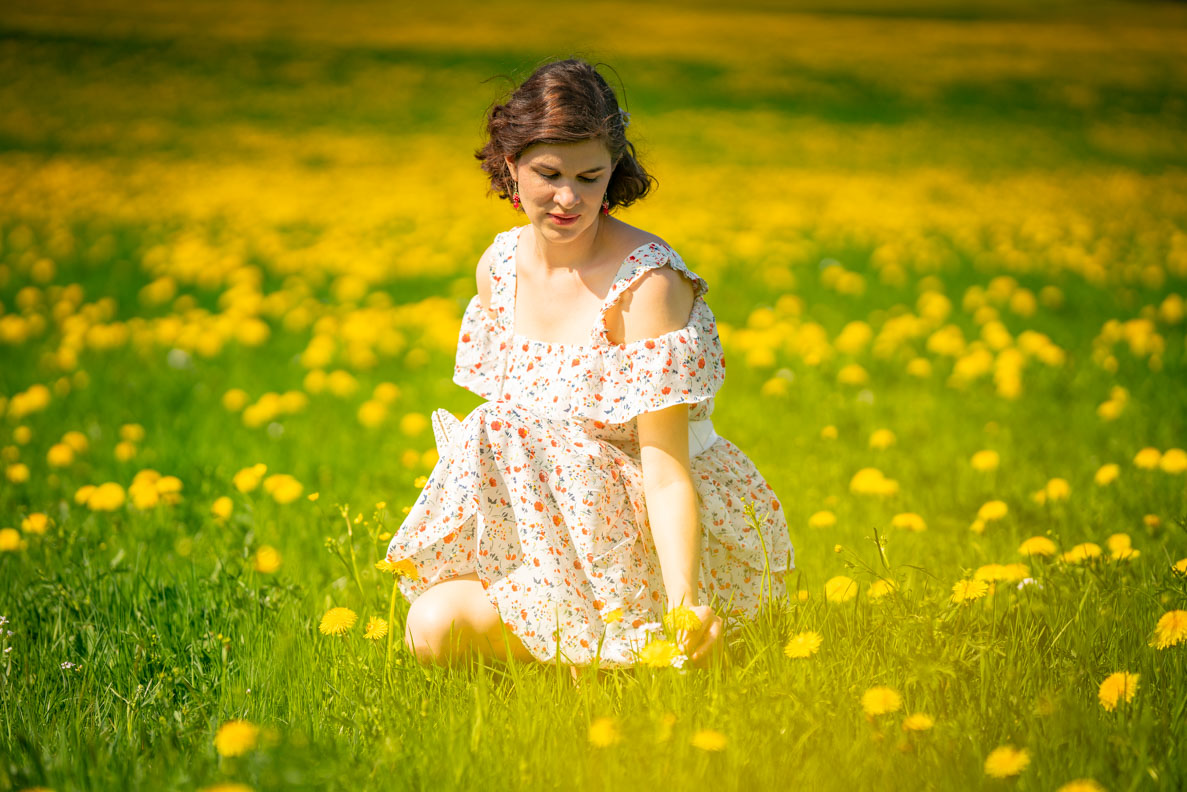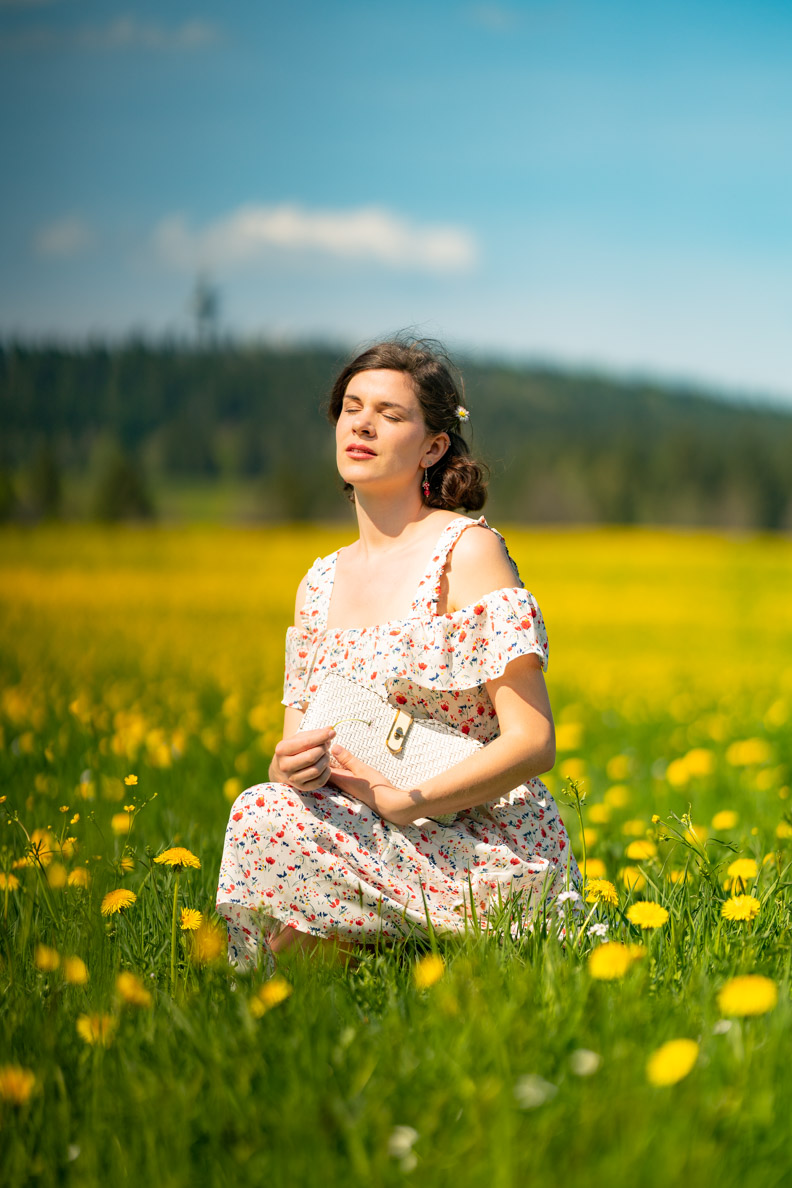 To enhance my waist, I team the boho dress with a white belt. Comfortable shoes are a must in the countryside, so I went for wedges by Miss L-Fire. Such a relaxed outfit doesn't need a lot of accessories. I'm only wearing strawberry-earrings which I bought at the Tollwood in Munich a while ago, and a vintage straw bag. In my hair, I'm wearing some daisies which reminds of my childhood when I was sitting in the flower meadow to make flower crowns for my hair.
---
Shop the Accessories:

---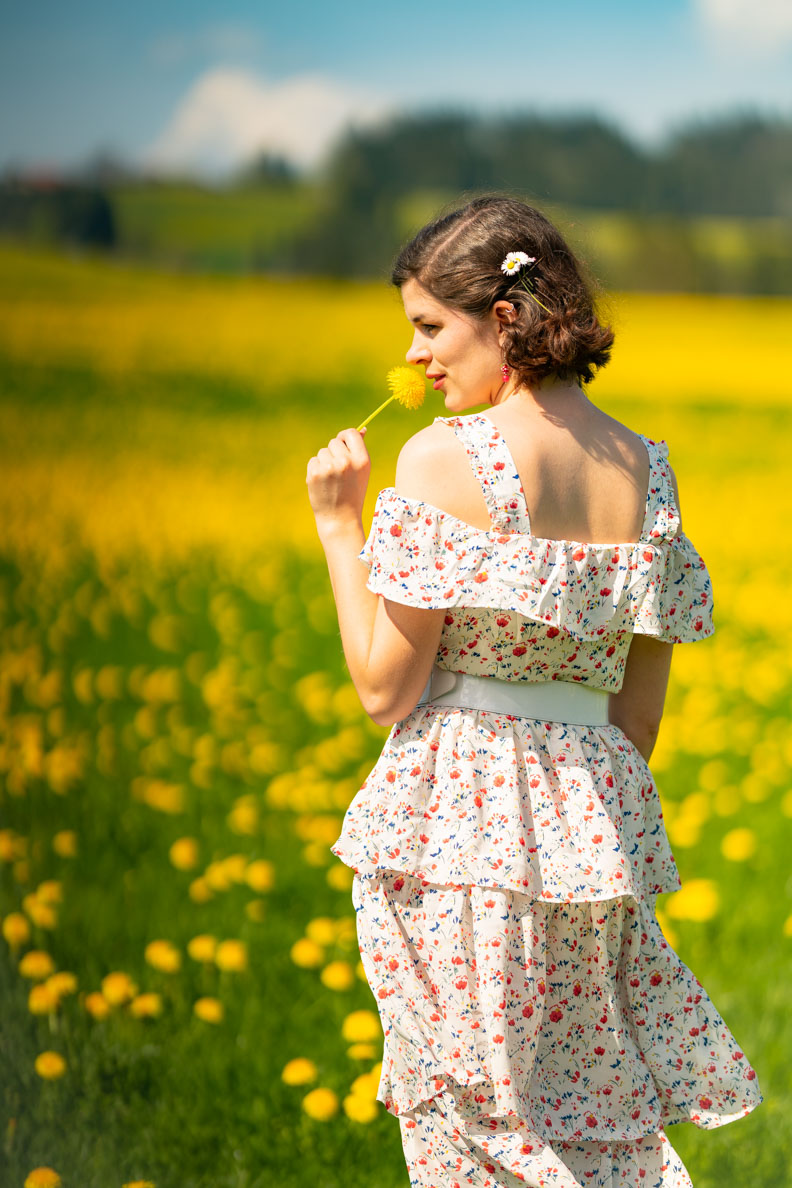 ---
A subtle Beauty Look for a Day in the Countryside
As always when I'm in the countryside, my makeup is very subtle and natural. I start with a CC Cream by Chanel with a SPF 50. This not only makes my face look evenly, but also protects my skin from the sun. Afterwards, I'm using the Météorites by Guerlain for a beautiful glow. On my lids, I apply a subtle eyeshadow like the coppery one from the Dior Eye Reviver Palette. After applying some mascara, I use cream blush and a nourishing lipstick – that's it.
---
Makeup Details:

---
For my hair, I used sponge rollers over night and brushed my hair out in the morning. Afterwards, I pinned it back with the help of some bobby pins.
Tip: If you use rollers with different sizes, the result is going to look more natural. You can shop the rollers here for example.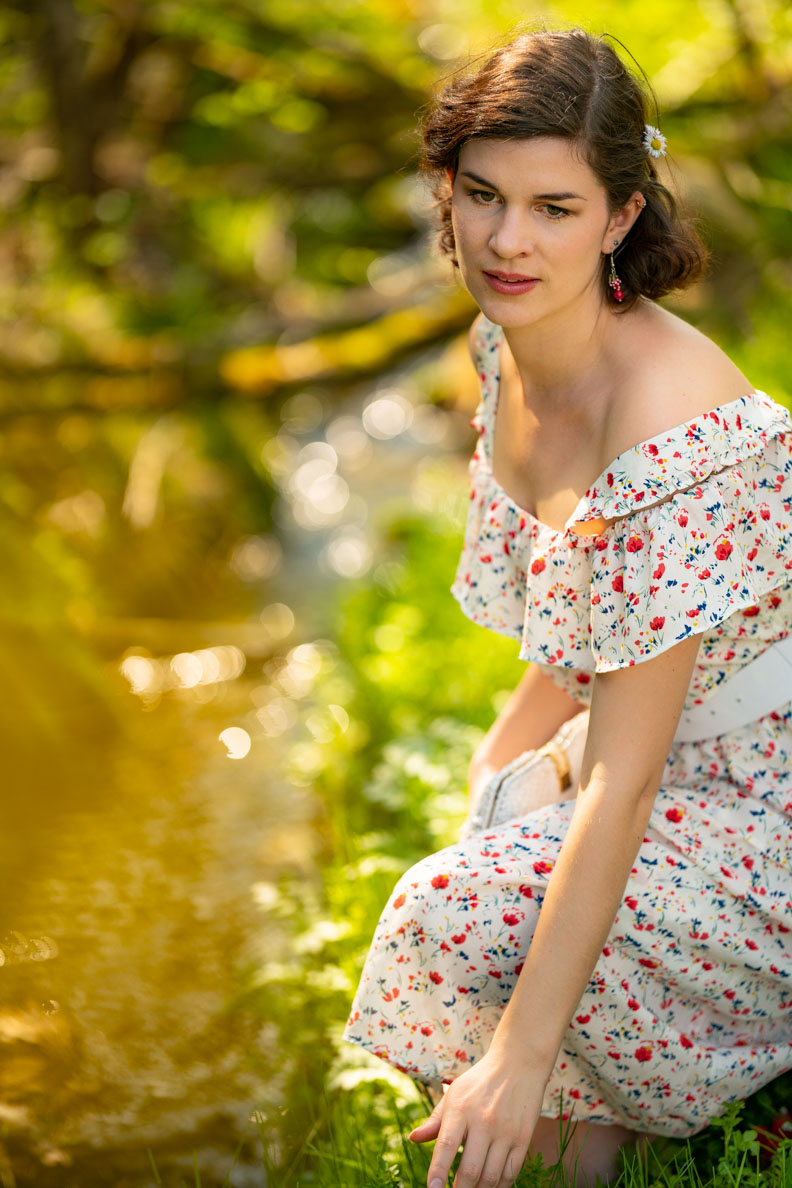 ---
A relaxed Boho Outfit for a Day in the Countryside – the Details:
Boho dress Isadora: c/o Joanie Clothing
Belt: Vintage, similar here
Shoes: Miss L-Fire, similar here
Handbag: Vintage, similar here
Earrings: no name, similar here