I love all shades of pink! This colour not only flatters my skin, it also makes me smile. This is why I love to decorate our flat with pink and rosy stuff – much to the chagrin of my boyfriend. He raised, however, no objection to pink clothes. So this time I show you a colourful retro spring look in light pink and baby blue.
Spring Look: Circle Skirt and Flamingo Top
I already told you in this blog post how much I love flamingos. So it's no wonder that I felt in love with the pretty flamingo top by Dancing Days by Banned the moment I saw it and simply needed to have it. Furthermore it also matches my light pink circle skirt perfectly, which I already showed in different combinations here, here, and here.
Colour matching earrings by Glitter Paradise as well as my beloved ballet flats by Melissa Shoes, which I introduced in this article, almost finish the look. But only almost, as a women's outfit simply can't be perfect without a beautiful handbag.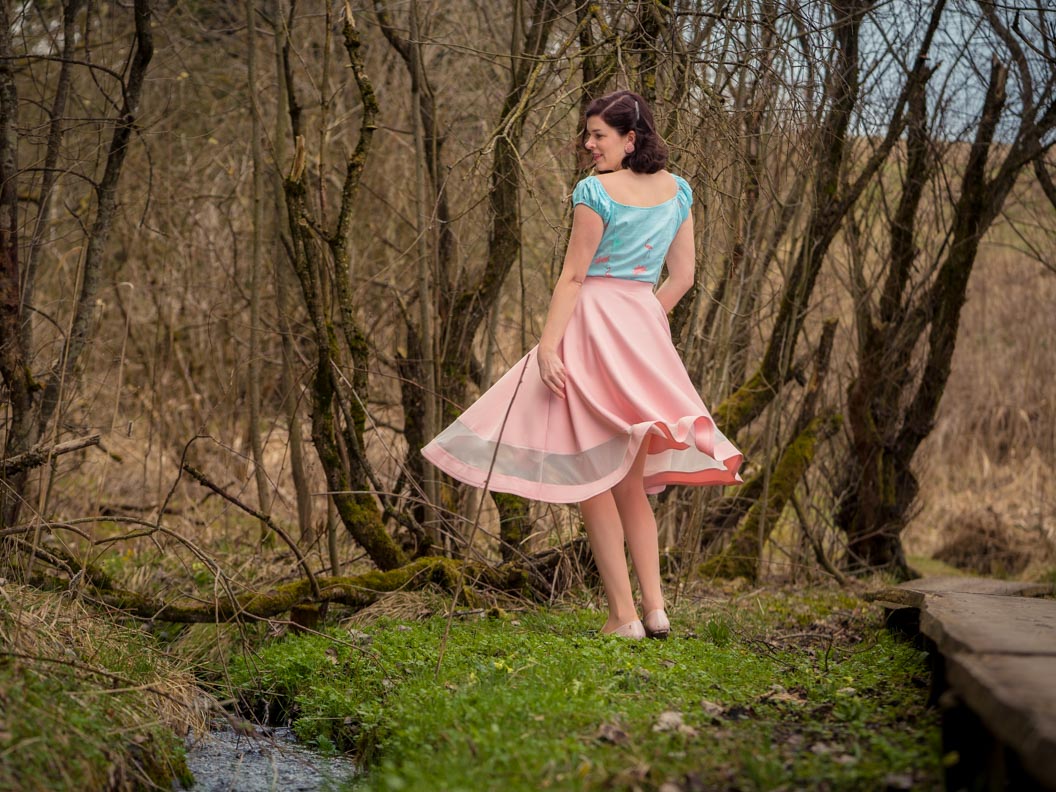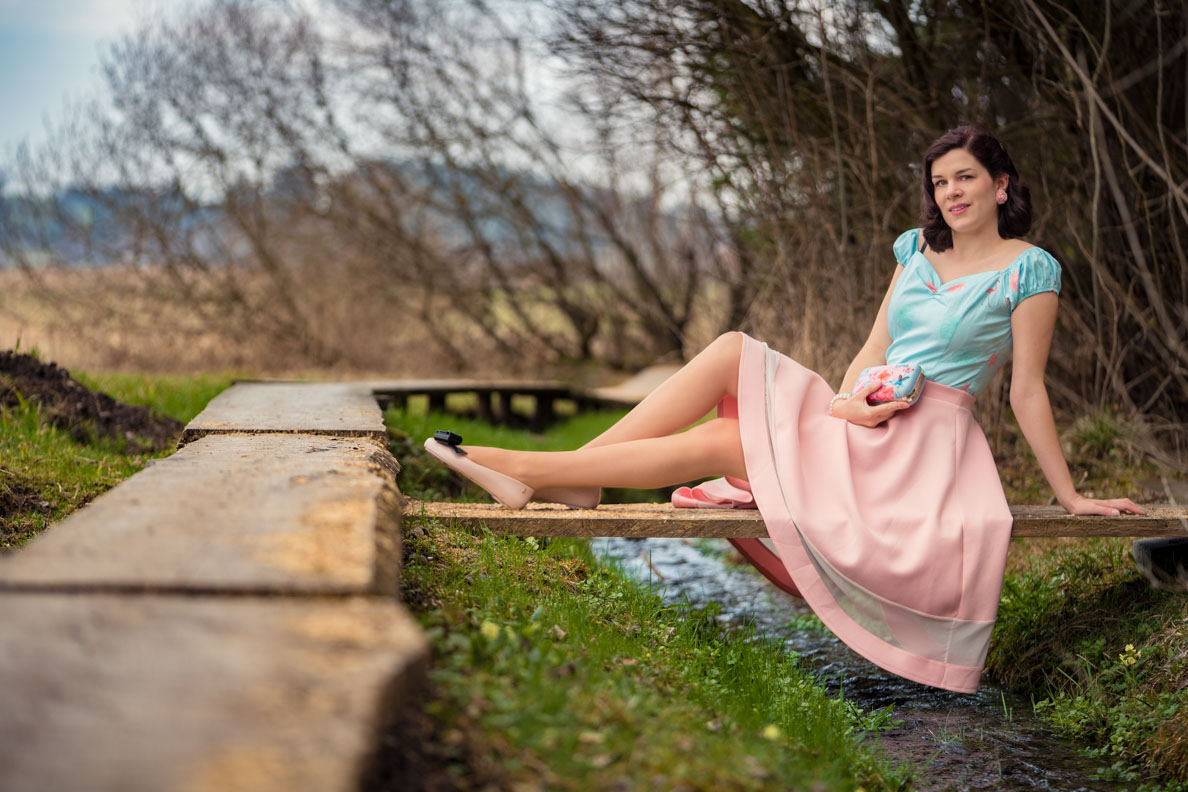 ---
A colourful retro Handbag by Woody Ellen
In this blog post, I already showed you a super pretty handbag by Woody Ellen. This time I have a different but not less beauiful piece from the Belgian designer with me. The box purse with wonderful flower print in light pink and baby blue is a collaboration with vintage model Idda van Munster.
The size of the bag is perfect: It fits a lipstick, a small portemonnaie, a pocket mirror and my smartphone. I prefer to simply carry the box purse in my hand, but it's also possible to wear it as a sling bag.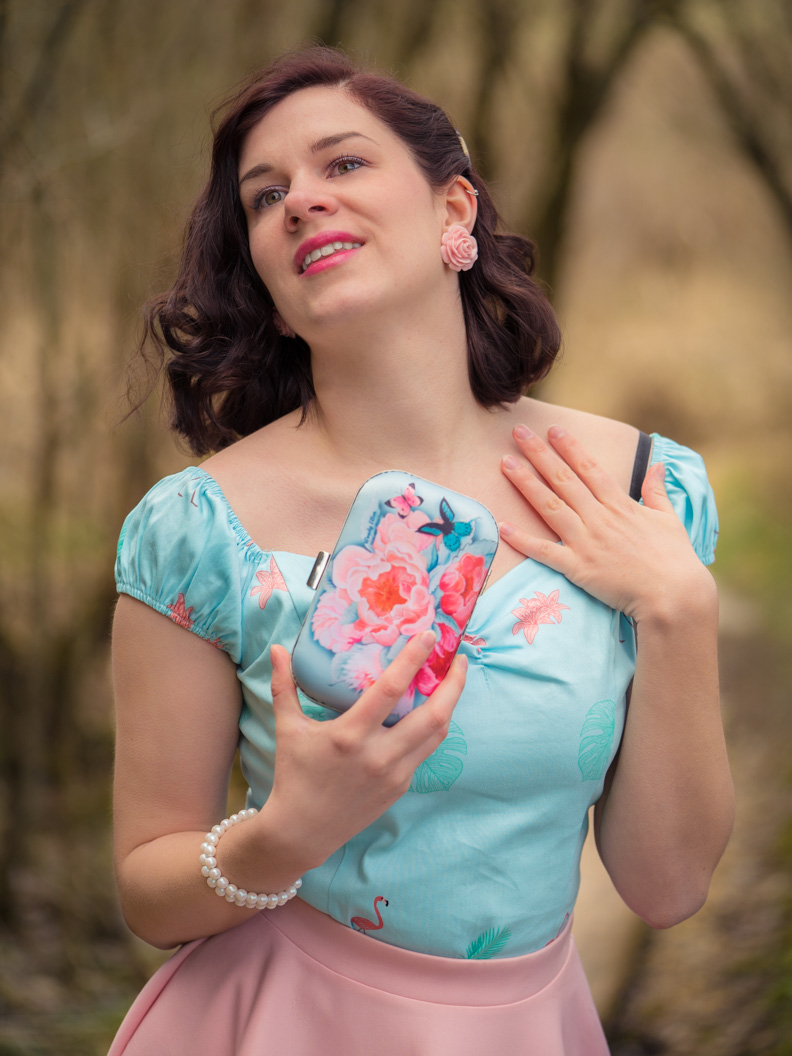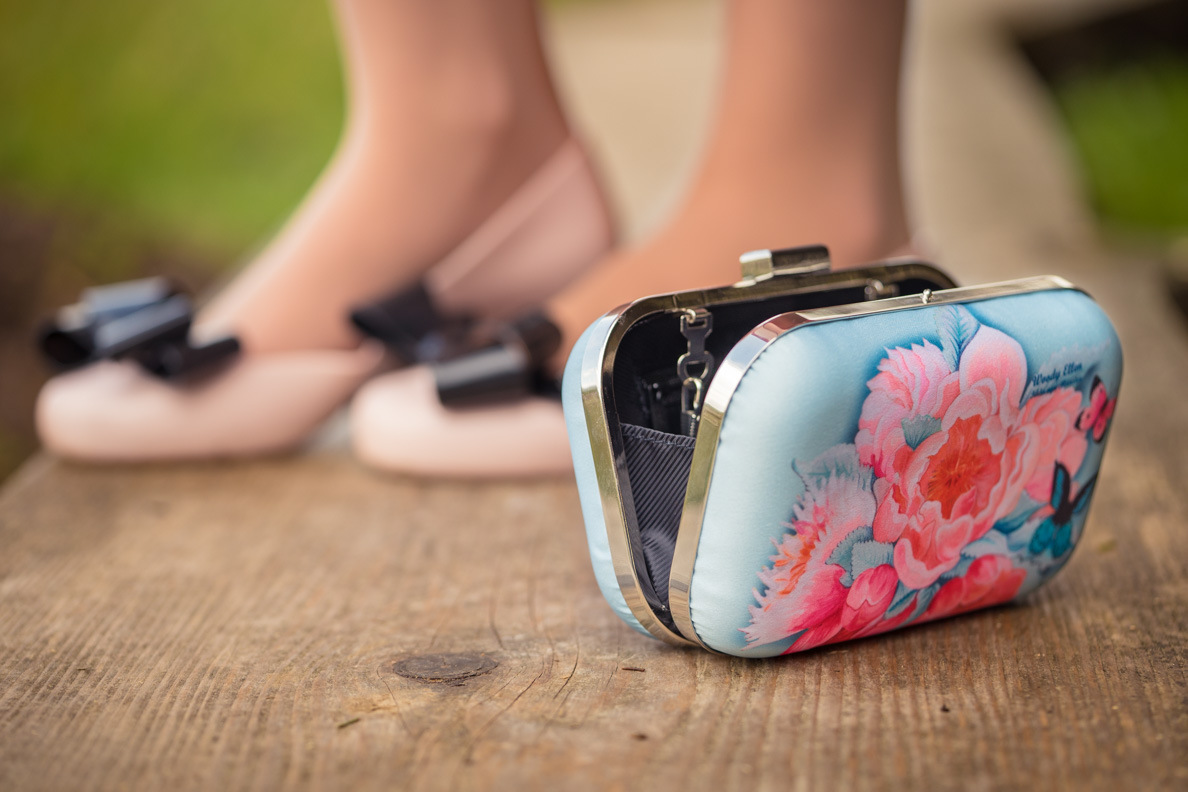 ---
My Spring Makeup
For my spring makeup, I used pastel colours as well. On my eyelids I applied the Urban Decay Moondust Eyeshadow "Intergalactic" with my fingers. Afterwards, I used eyebrow powder and Mascara.
A bit of pink blush makes you look fresh while the Dior Addict Gradient Lipstick in "Fuchsia Twist" makes your lips pink and shiny.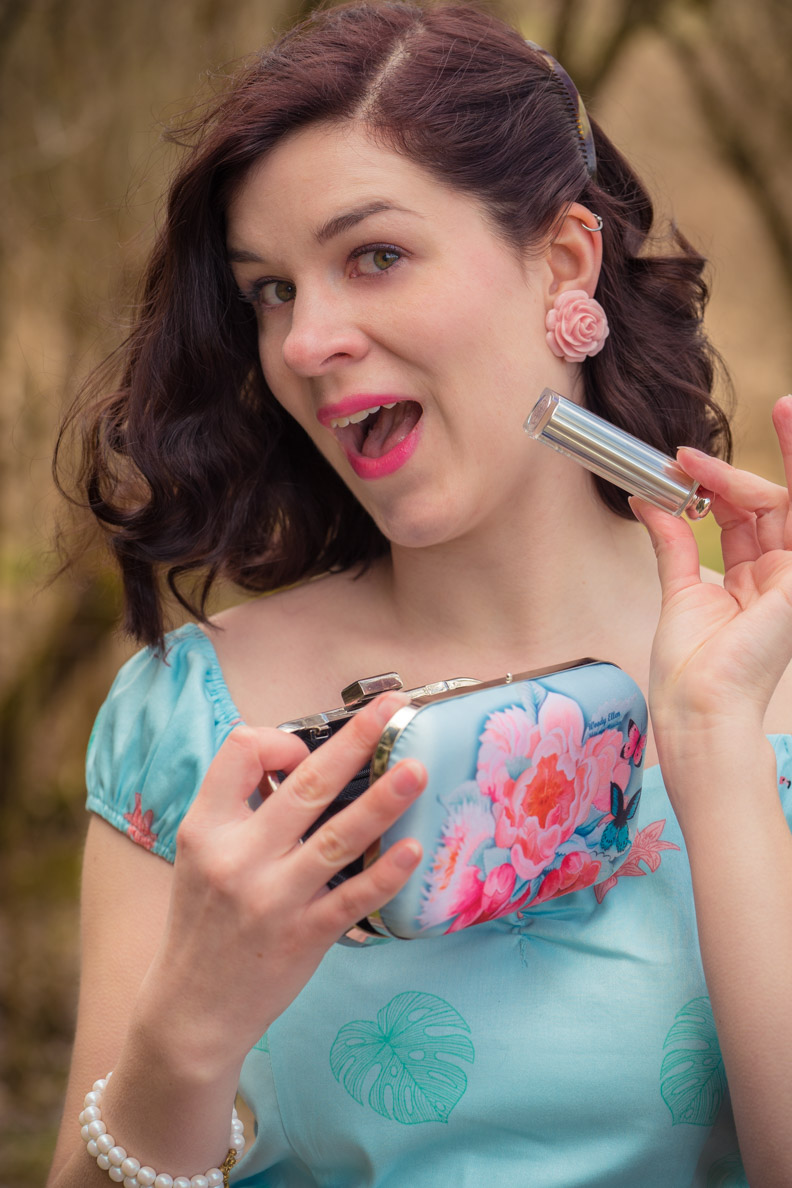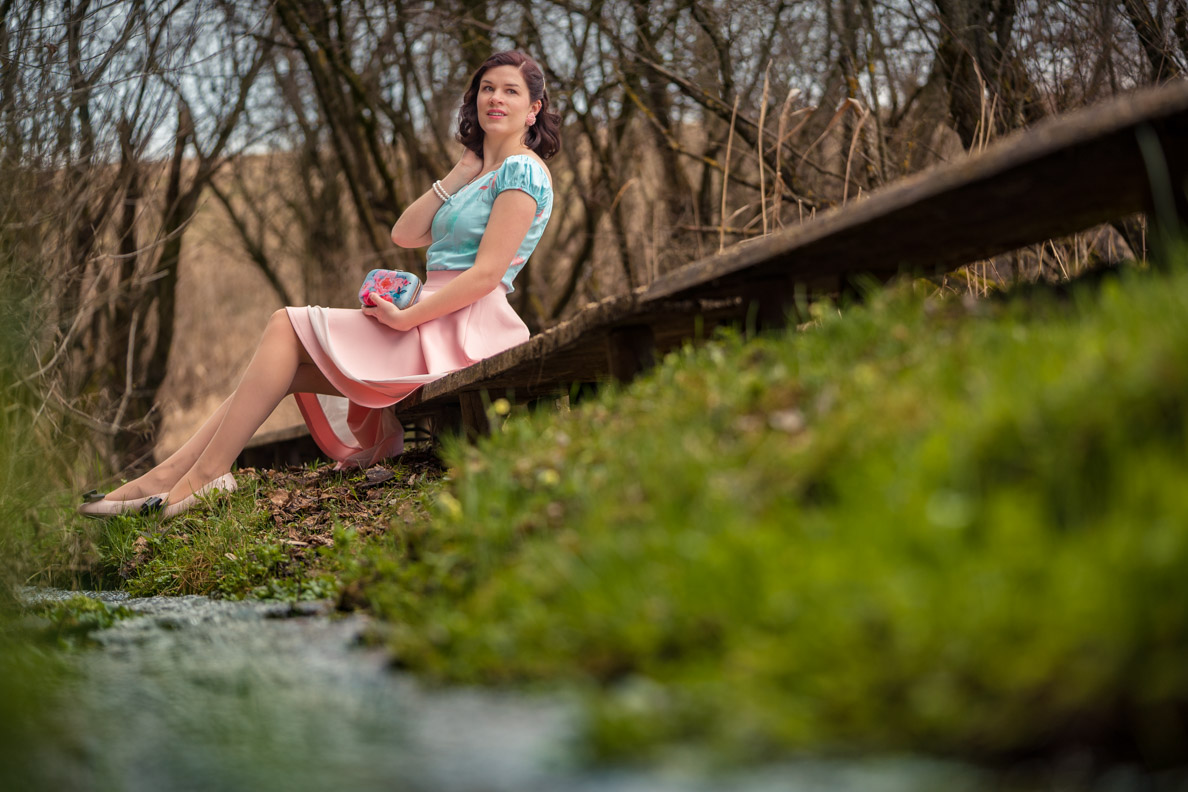 ---
Retro Spring Look – the Details:
Skirt: old, but similar here
Handbag: Idda van Munster for Woody Ellen
Ballet flats: Melissa via Maison Chi Chi, similar here
Earrings: Glitter Paradise
---
Unfortunately, we had some problems with the comment section here on RetroCat.de again. I really hope we were able to fix it this time! This whole technical stuff drives me crazy sometimes! 😉