Wonderful small retro brands and shops from Germany
I still can't believe how the world has changed since my last post went online! As most of you, I'm going to spend my time at home, currently, and the only thing I can do right now it trying to somehow go on. For me, this means writing new blogposts. In the last few days, I saw how hard it is especially for small brands, cafés, restaurants, and shops.
I've always been a big fan of small, independed stores and brands. A world without such wonderful, creative, and charming brands/shops would be very boring. So in the following, I'm not only going to show you some very lovely small German retro labels and shops, but also tell you, how we can support small businesses right now.
PS: In this blogpost, I focus on German retro brands and shops, as it would have been ways too long if I share all the wonderful small retro brands/shops I know. You will find a lot of shops and brands from all over the world in my shopping tips, though, and I'm also planning an extra blogpost for them. 😉
How to support small retro Brands and Shops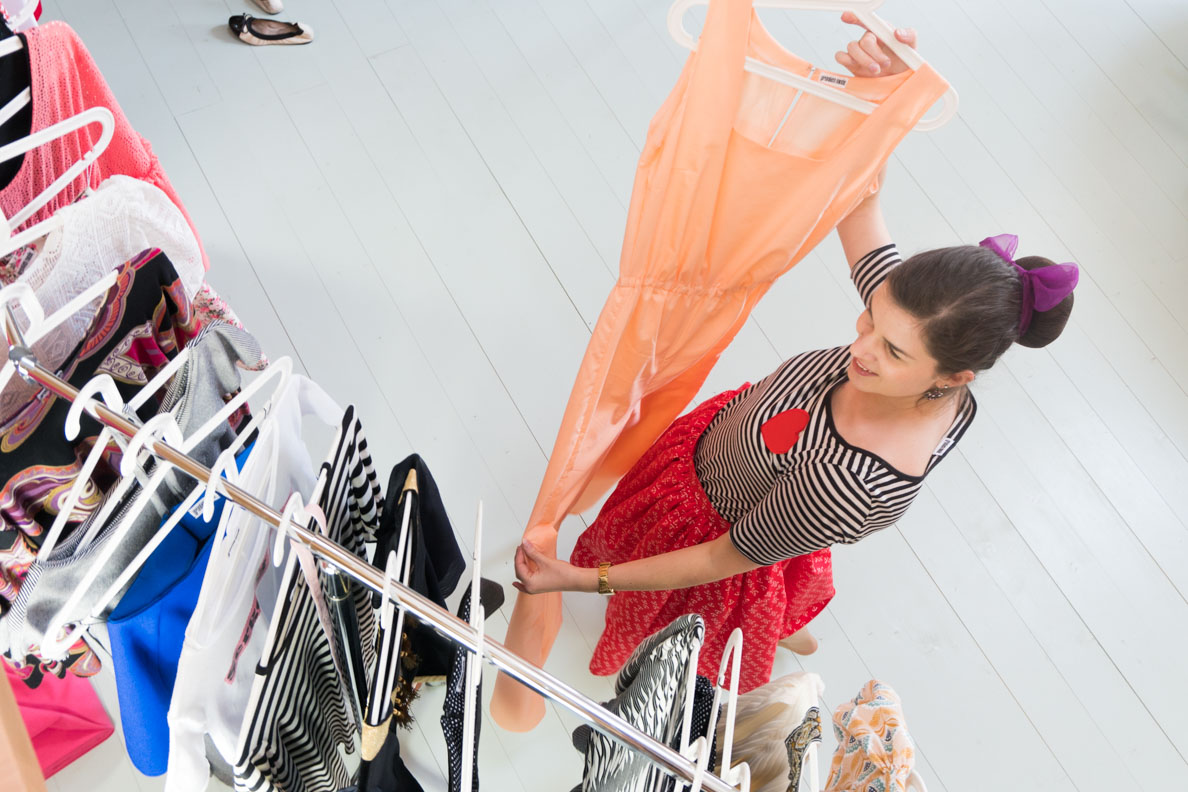 Cancelled festivals and tradeshows, closed shops, and ongoing costs – especially for small shops, cafés, restaurants etc. this time is very challenging. But we all can support them!
So please, if you can, still buy from such brands/stores. A lot of them are offering special shipping options, now.
You can also buy a gift card from your favourite shop, café, restaurant etc.
Or, if you don't want to or can't buy something at the moment, we can still show them our support on social media.
*This blogpost contains affiliate links (marked with *)
Small retro Brands
Now, I finally want to introduce you to those wonderful small retro brands and shops. And if you can't buy anything, you might at least find some inspiration and distraction.
---
Small retro Shops: Fräulein Backfisch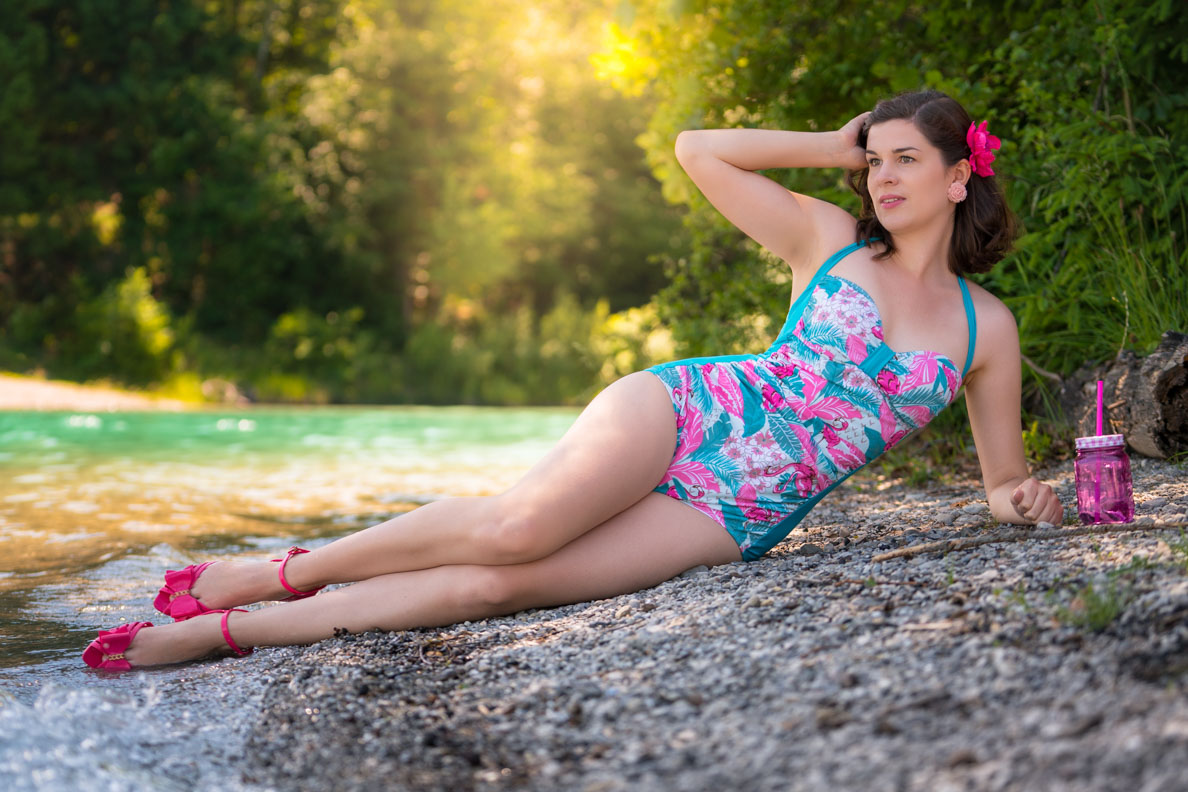 Fräulein Backfisch offers everything for stylish pin up and retro girls: Clothing, beach wear, handbags, and accessories. I already introduced the shop in this blogpost, by the way.
Fräulein Backfisch:
Website: www.fraeuleinbackfisch.de
Instagram: @fraeulein_backfisch
Facebook: www.facebook.com/fraeuleinbackfisch
---
Lovely retro Shops: NAPO Shop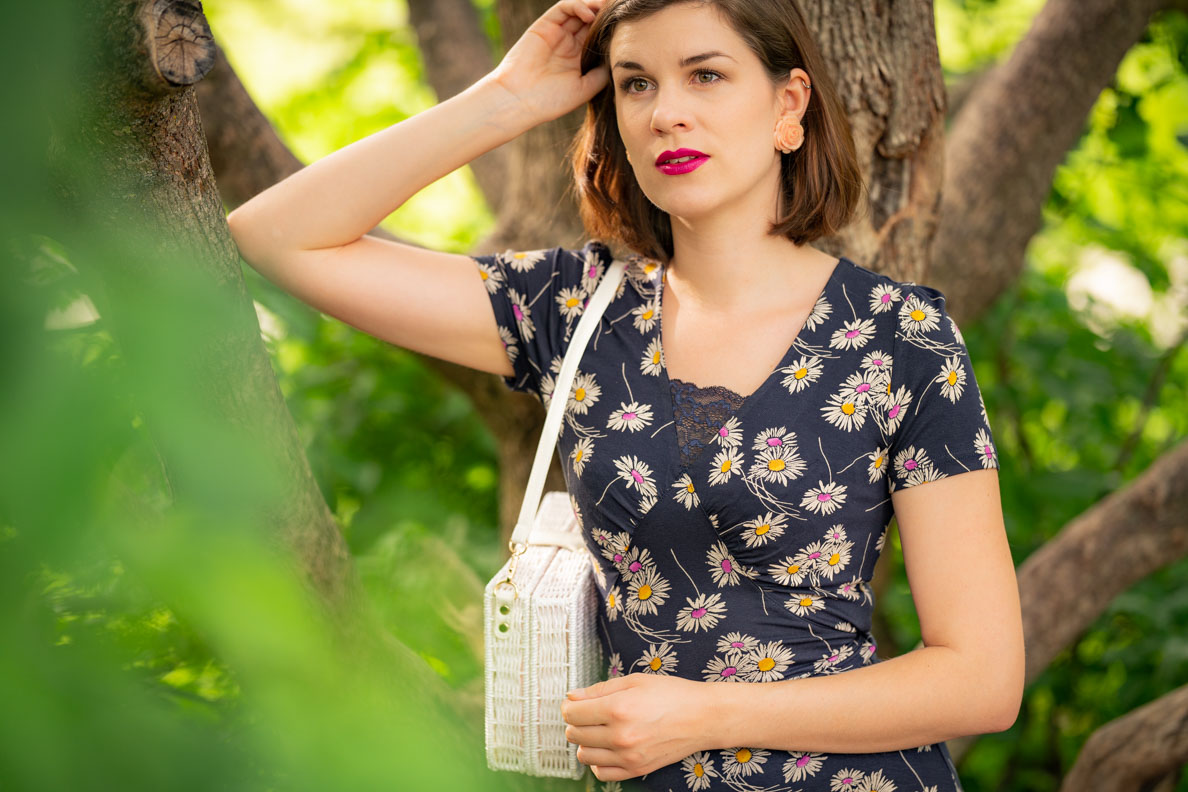 At the NAPO Shop, you will find the lovely brands Vive Maria* and Pussy Deluxe* as well as some charming Disney shirts*. The garments by Vive Maria and Pussy Deluxe are very comfortable while still being super cute – perfect for the home office. Vive Maria also offers very cute lounge wear*, by the way.
NAPO Shop:
Website: www.napo-shop.de*
---
Small Retro Shops from Germany: Miss Lovett Mannheim
Miss Lovett is a wonderful small retro label from Germany. The owner Deborah creates her own designs in her Atelier in Mannheim. She can also alter or create something up to your wishes.
Miss Lovett:
Website: www.misslovett.com/de/
Etsy: www.etsy.com/de/shop/MissLovettClothing*
Instagram: @miss_lovett_mannheim
Facebook: www.facebook.com/misslovett.de/
---
Wonderful retro Labels from Germany: Marlenes Töchter
Marlenes Töchter offers amazing classy clothes inspired by the 1930s, 40s, and 50s made of modern fabrics. They also offer clothing for men and kids and made-to-measure production is possible as well. At Marlenes Töchter, you will find quality work handmade in Germany.
Marlenes Töchter:
Website: marlenes-toechter.de
Instagram: @marlenestoechter
Facebook: www.facebook.com/Marlenes.Toechter
---
Wonderful retro Brands from Germany: Frozen Hibiscus
Frozen Hibiscus is a Berlin based fashion brand that offers fair produced, high-quality garments made in Germany and inspired by the 1920s to 50s with a modern twist. Made-to-measure production is possible as well.
*Affiliate links