What we can do at Home to not get bored
I don't even know how to start this blogpost. It has been quite a while since I was at the office the last time, and we are under a lockdown since an eternity (at least it feels like an eternity). But after the first shock, I finally came to an arrangement with the situation and simply try to stay positive and make use of the time at home. I now have some plans for the next weeks at home, to make sure I won't feel caged or lose my mind. And of course, I'm going to tell you more about my plans – hopefully, they are an inspiration for you as well!
*This blogpost contains affiliate links
---
Things we can do at Home: Spring Cleaning!
I know there are funnier things than spring cleaning the whole flat, but: I clean everything now, so I can at least feel very comfortable and relaxed when being at home. 😉
I started with cleaning and decluttering my closet. After putting out everything, having a look at what I want to keep, I sorted everything in again. Afterwards, I almost turned my whole bedroom upside down, and cleaned everything (even my makeup brushes). The next step will be cleaning my windows and going through all the cupboards in my kitchen. My spring cleaning action is also the reason, why I didn't publish much here on my blog, recently. Something I'm definitely going to change as soon as I'm done with spring cleaning, I promise. 😉
---
Things we can do at Home: Decorating our Flat/House
After spring cleaning, it is time for the more beautiful things: Decorating! When we are all forced to spend our time at home, it should at least look nice, shouldn't it? I already have some spring decoration waiting for its awakening from hibernation. Little things that always make me happy: Scented candles as well as fresh flowers! Many flower shops offer delivery service here in Munich, so maybe flower shops near your home offer this as well?
[ap_divider color="#CCCCCC" style="dotted" thickness="1px" width="100%" mar_top="20px" mar_bot="20px"]
*Affiliate links
---
Making your Balcony/Garden ready for Spring and Summer!
If you are lucky enough to have a balcony or even your own garden, it now is time to make your balcony/garden ready for spring and summer. In Germany, we currently can't go to a garden center or flower shop. But, before the complete lockdown, I went to the empty garden center, while everyone else seemed to buy toilet paper. I bought some flower soil, lots of pretty pots, and seeds. If you don't have these things already at home, you can have a look if your local garden center maybe delivers stuff (in Germany, they often do).
Talking about toilet paper: It seems like not only in Germany, but almost everywhere in the world toilet paper is quite rare at the moment. And for everyone who doesn't have any toilet paper at the moment, I have a tip: The Happy Po*! A tool that cleans you with water and therefore you definitely need much less toilet paper. 😛
But now, let's come back to more appealing topics, now, our balconies and gardens. 😉 This year, I want to grow the following plants on my balcony:
Tomatos
Peppers
Chilis
Lavender (good for the bees and smells amazingly!)
Tickseed
Different herbs
Pink roses (my pink rose survived winter and luckily comes back to life now)
I already planted the flowers, tomatos, peppers, and chilis, and everything is already growing pretty well. So during the day, my plants are already allowed to enjoy the sun on my balcony. And I really hope it will be warm enought very soon, so we can leave them outside during the night as well. Now, the only thing I have to do is to pick up my balcony furniture from the cellar and enjoy the sun outside, withough meeting anyone else than my love. 🙂
What I need for a colourful Balcony Decoration:
If you can, please also think of the insects when planting your balcony/garden! In this blogpost, I tell you how to create a bee-friendly and pretty balcony. I also feed the birds, suqirrels, and hedgehogs all year long, as these poor creatures often do not find enough food due to their shrinking natural habitat.
[ap_divider color="#CCCCCC" style="dotted" thickness="1px" width="100%" mar_top="20px" mar_bot="20px"]
*Affiliate links
---
Things we can do at Home: Reading!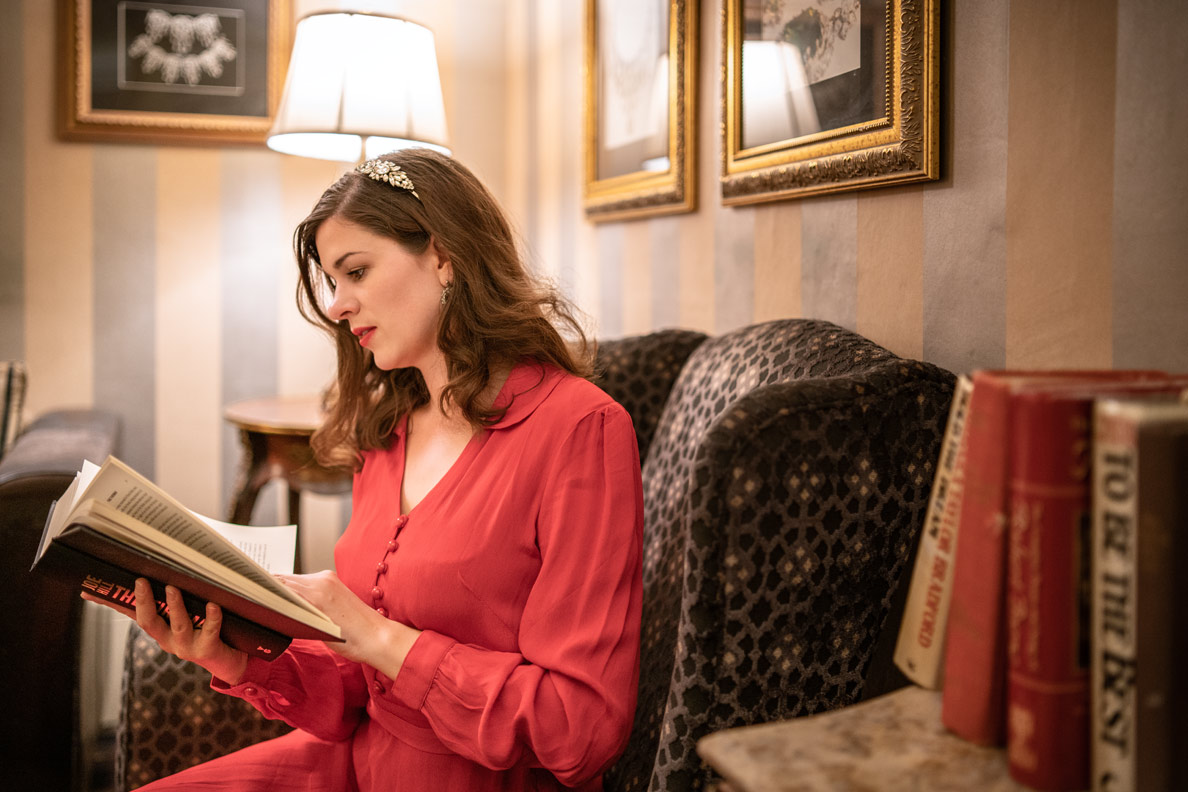 I usually only have time for reading during my vacation. As I do have more time now, I concluded an Amazon Kindle Unlimeted subscription* and started reading every day again – just as I did when I was younger. 🙂 You will find some book recommendations in my reading category, by the way. And now, grab your book, and read it in the sun on your balcony, if you can.
---
Drawing, DIY & Puzzles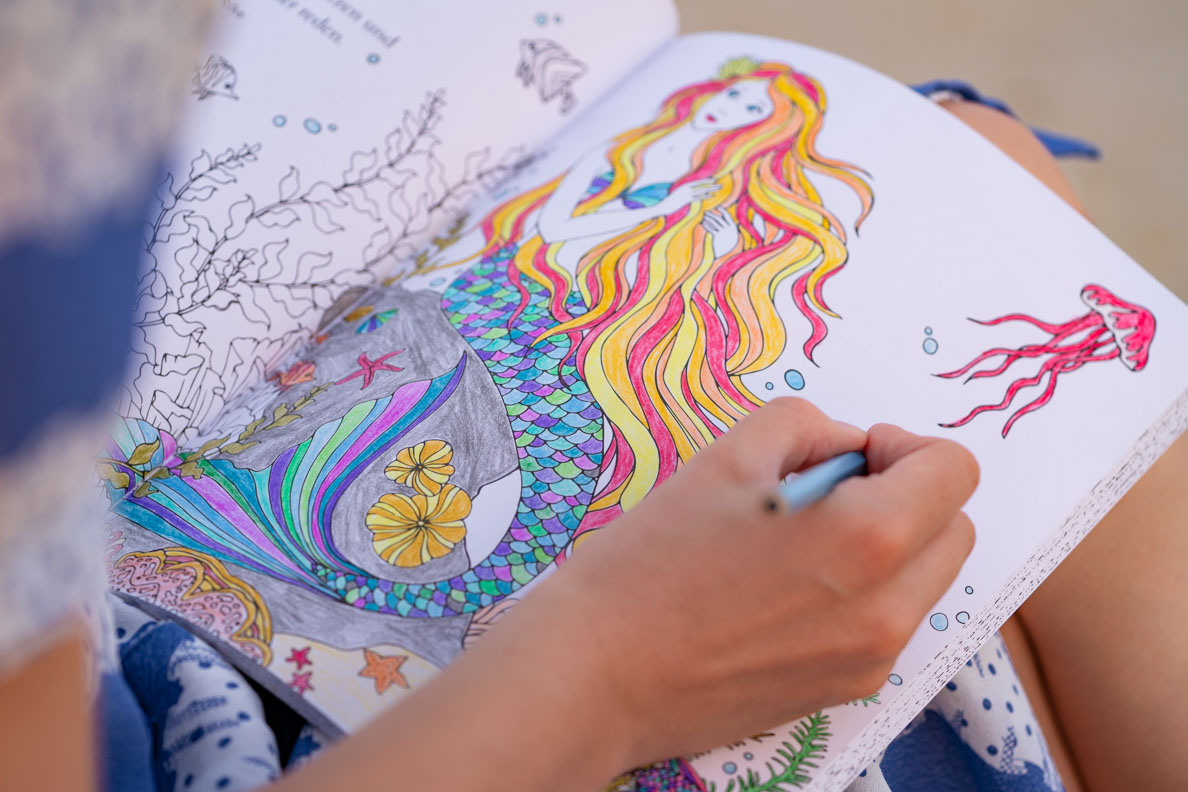 Beside reading, drawing and other DIY activities are another wonderful pastime. I personally really like colouring books. I like to listen to my favourite playlists and draw, and when doing this, I'm in my very own little wonderful world.
Furthermore, I rediscovered my love for puzzles and I also enjoy watching the YouTube Channel of the DIY queen Christine McConnel (By the way: She also has her own Netflix show called The Curious Creations of Christine McConnell – make sure to have a look).
---
Things we can do at Home: Seeking for new Inspiration
Sometimes, it is hard to find inspiration when at home all the time. If this is the case, I recommend this blogpost, and pinterest, of course. At the moment, I especially look for home inspiration, but I also don't neglect fashion. Just because we are at home doesn't mean, we can't dress up every now and then. So why not making a lovely dinner party just for you and your partner/familiy or simply yourself?
---
Things we can do at Home: Sport
Doing something for your body and health is always important, but especially now, when we are all stuck at home. In Germany, it is still allowed to go outside for a walk or running (alone or with the ones you are living with), if you stay away from other people. But even if this is not possible, you can still do some sports at home. I personally like the home-workout DVDs by Tracy Anderson and Mary Helen Bowers (Ballet Beautiful). For both of them, you neither need a lot of space nor equipment, but they are super effective.
---
Things we can do at Home: Cooking and Baking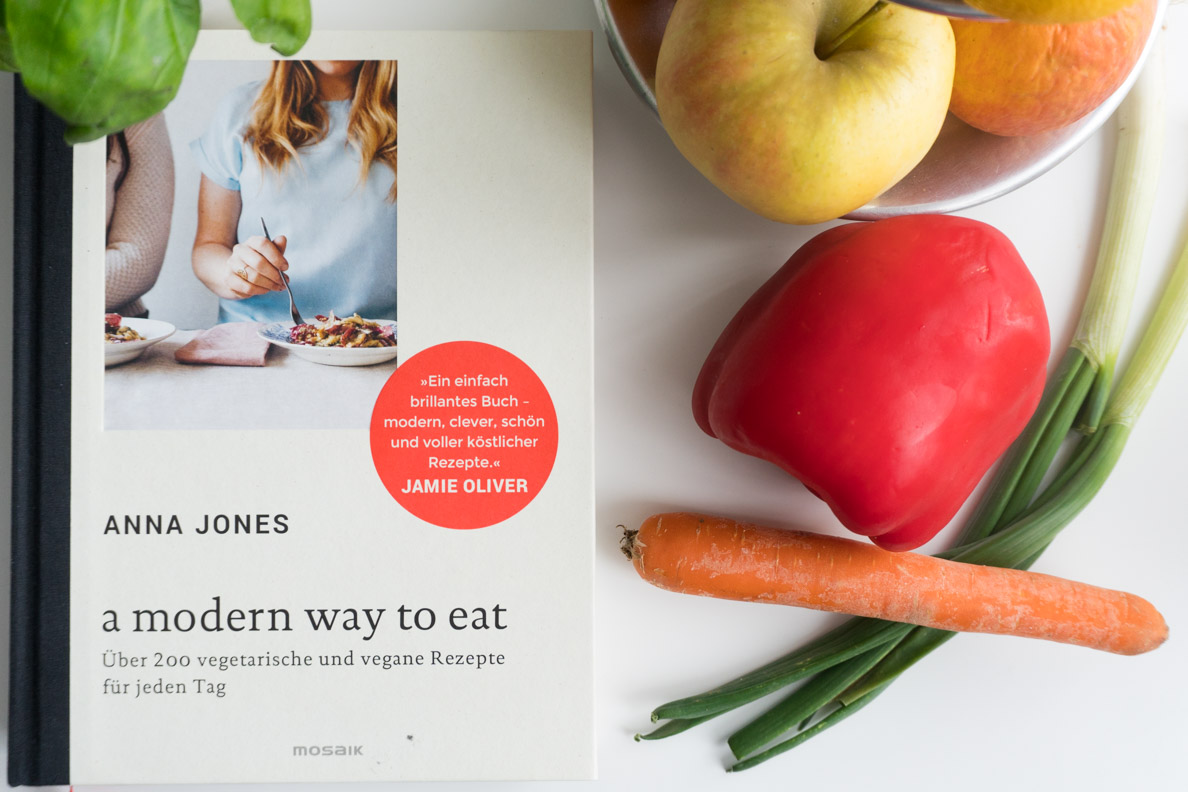 Just as sports, healthy food is very important as well. So why not using the time to cook something fresh and delicious every day? I personally really like the cookbook a modern way to eat by Anna Jones with more than 200 vegetarian and vegan recipes that are easy to prepare, super delicious, and very healthy.
And if you want to feel like having dinner at Downton Abbey, I recommend the official Downton Abbey cookbook. 🙂
---
A Spa/Beauty Day at Home
After spring cleaning, sports, and cooking (and of course also without all these things), we definitely deserve a relaxing home spa/beauty day to make ourselves spring-ready. Exfoliating the skin, manicure, pedicure, face and hair masks – all this not only makes beautiful from outside, but also helps (at least me) to relax and therefore feel beautiful inside as well. Furthermore, I always feel better when I'm put together, even when I'm just staying at home.
---
Things we can do at Home: Handwash our Stockings (and Garments)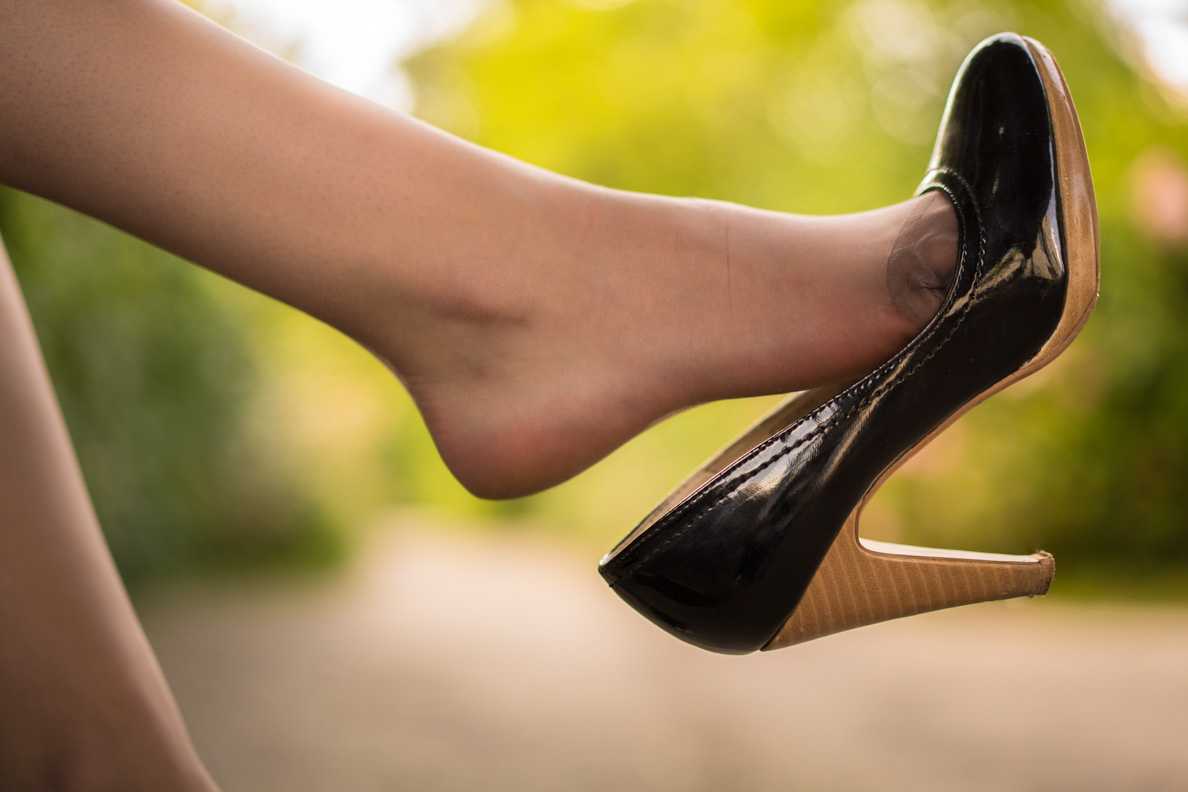 Taking care of delicate nylons and stockings is not always easy and especially the washing process can be a bit complex. So I used the time to handwash all my nylons carefully, and organized them, so I can now find every pair, again. 🙂 By the way: In this blogpost, I tell you how to take care of your nylons stockings and tell you step by step how I wash them.
Just as stockings, there are a few more delicate garments in my closet. Therefore, I decided to handwash my vintage gowns as well. So when all this is over, I have a closet full of clean garments, ready to be worn outside. 😉
---
Things we can do at Home: Watching Movies, Series and Documentaries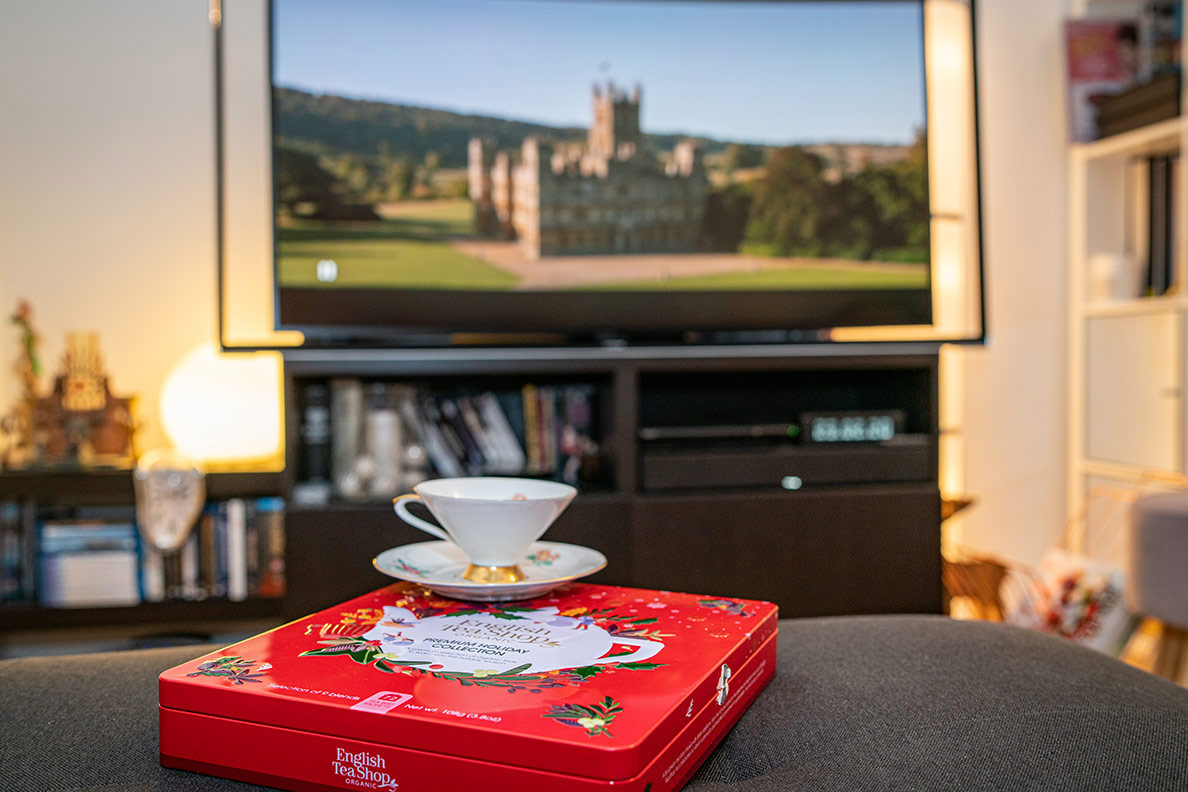 I usually don't spend a full day in front of the TV. This always makes me feel tired and "sick". But I love watching a movie or series in the evening. On my blog, I already wrote about the best retro and vintage series, as well as modern vintage movies on Amazone Prime and Netflix. Additionaly, I want to add The Walking Dead to the list of recommended series, because we better be prepared, right? PS: I also love to watch documentaries, especially those about nature, and recently discovered my love for cooking shows (I would have never thought it is possible that one day, I will enjoy cooking :-P).
I personally also think it is better to watch something that has nothing to do with the Corona virus, in the evening. In Germany, there is one Corona show after another, without showing something really new. I make sure to be informed, but I do not fanatically observe the news, as this makes me feel very down. I rather relax in the evening and watch something beautiful, interesting, and exciting. But of course, this is left to everyone to decide.
---
How to support others during this Time
There is no doubt that this time is hard for anyone of us. However, we can make it a bit easier by supporting each other. So here are just a few ideas.
Support your Locals and small Businesses
Especially for small cafés, stores, and restaurants, it is a very hard time. I personally always think we should support small businesses and locals. However, now it is even more important, I think. Many of local stores now offer delivery options, we can buy vouchers, and we can support them via social media. In this blogpost, I tell you more on how to support small shops, and also introduce some wonderful small retro brands to you.
---
Help others
Beside the obvious things like washing your hands often and thoroughly, minimizing social contacts, and staying at home, we can also help neighbours with their grocery shopping, and should not buy all the toilet paper we can find.
Beside some local initiatives to support others, I also found some great ideas on Instagram, that are very inspiring.
---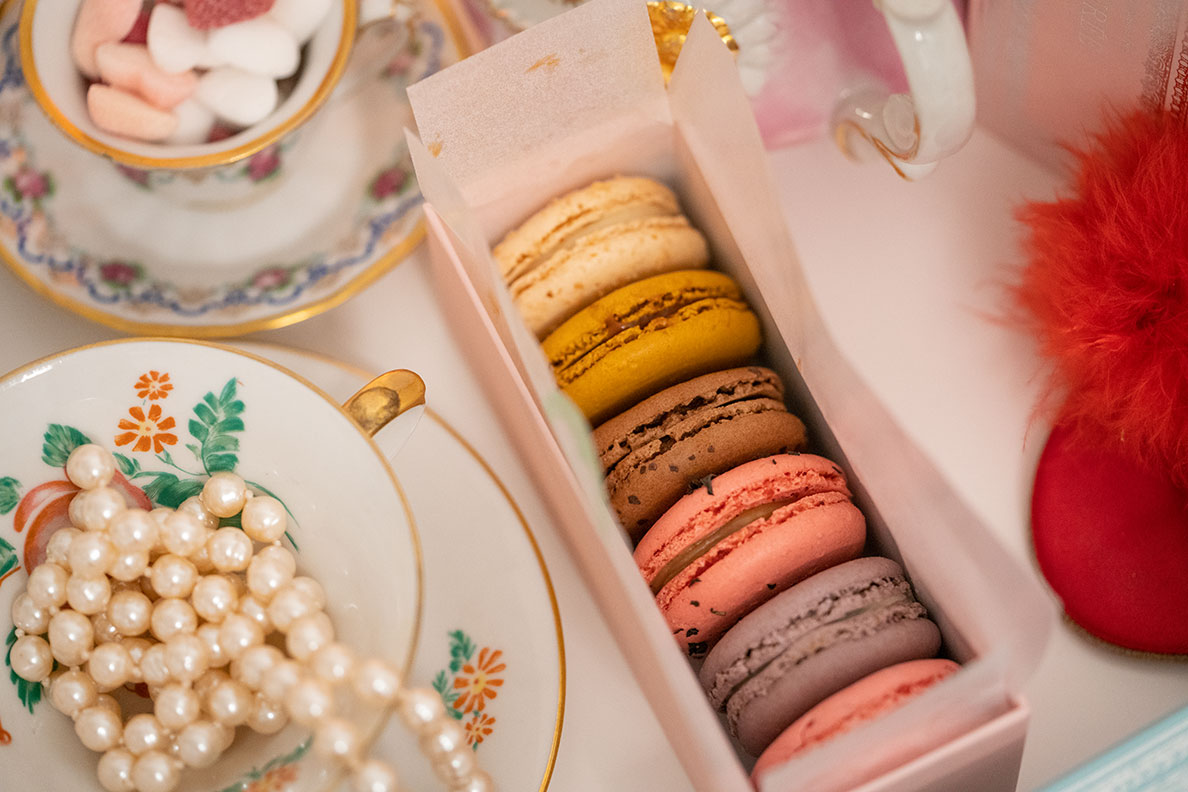 I will try to keep on blogging in the next few weeks, hopefully even a bit more often than usually (provided that I overcome my cleaning mania :-P), and try to provide a few light hearted blogposts to you. So if you are searching for a bit of distraction and inspiration, I would be very happy if you visit my blog RetroCat.de. And if such topics don't appeal to you, currently, you can always come back when something like normality comes back to all our lifes. 😉