Pasta Napoli: Delicious spaghetti with tomato sauce
I am not a very talented cook, to be honest. But what I really can cook is delicious pasta! Pasta is my all time favourite meal – I actually could eat pasta every single day. 🙂 And my favourite pasta is the classy one with tomato sauce, also called pasta napoli. I use fresh tomatoes for my sauce and tell you what to do to make it taste amazing in the following.
Recipe: How to make delicious Pasta
Delicious pasta is quite easy to make and don't takes much time. 🙂
What you need for about 4 Portions: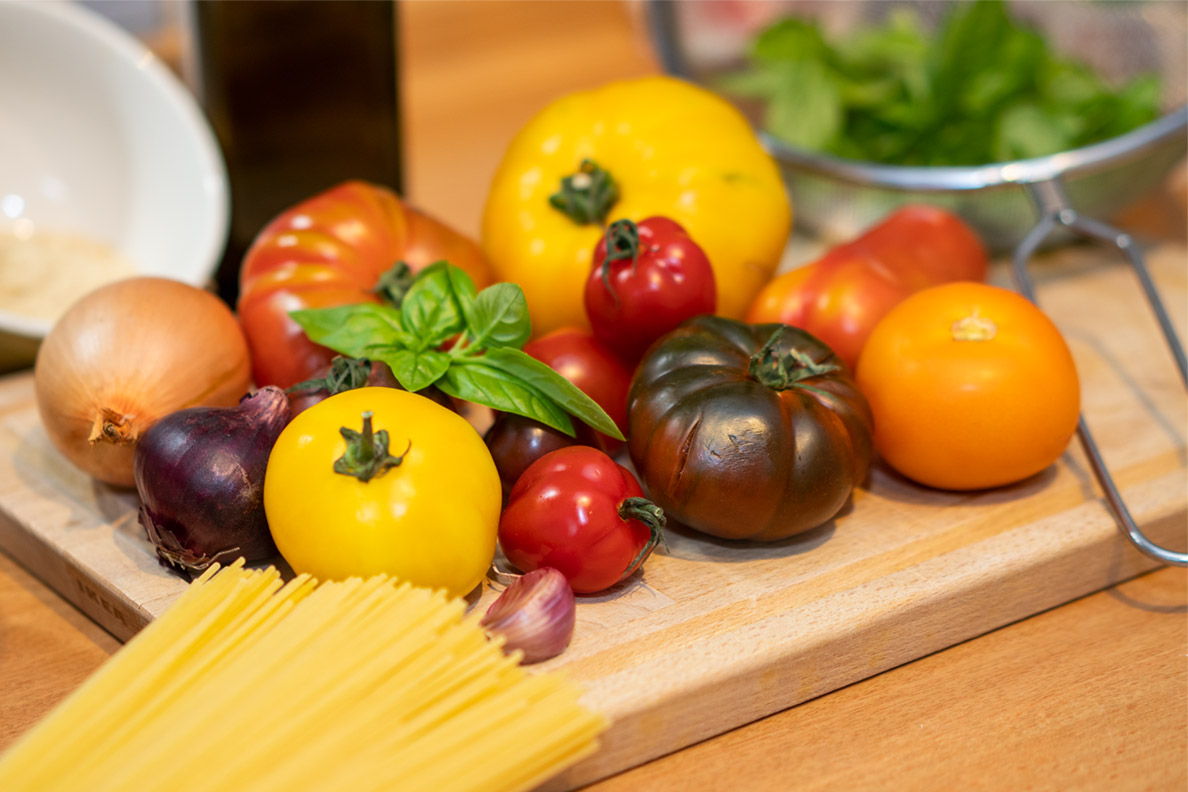 500 gram pasta (I use spaghetti)
Lots of fresh tomatoes, I used about 700 gram
A bit of tomato paste
One or two onions (depending on the size)
One clove of garlic
Fresh basil
Vegan pasta topping (vegan cheese)
Olive oil
Salt and pepper
Chili (optional)
A playlist with Italian songs and appetite, of course. 😉
How to make Pasta Napoli:
Put the chopped onion and garlic in the pan with olive oil, add the tomato paste, stir everything and then add the chopped tomatoes. Let everything cook.
While the tomatos are cooking, it is time for the spaghetti. Add salt to the cooking water and then the pasta. Make sure to let your pasta only cook about half of the time of what is written on the package.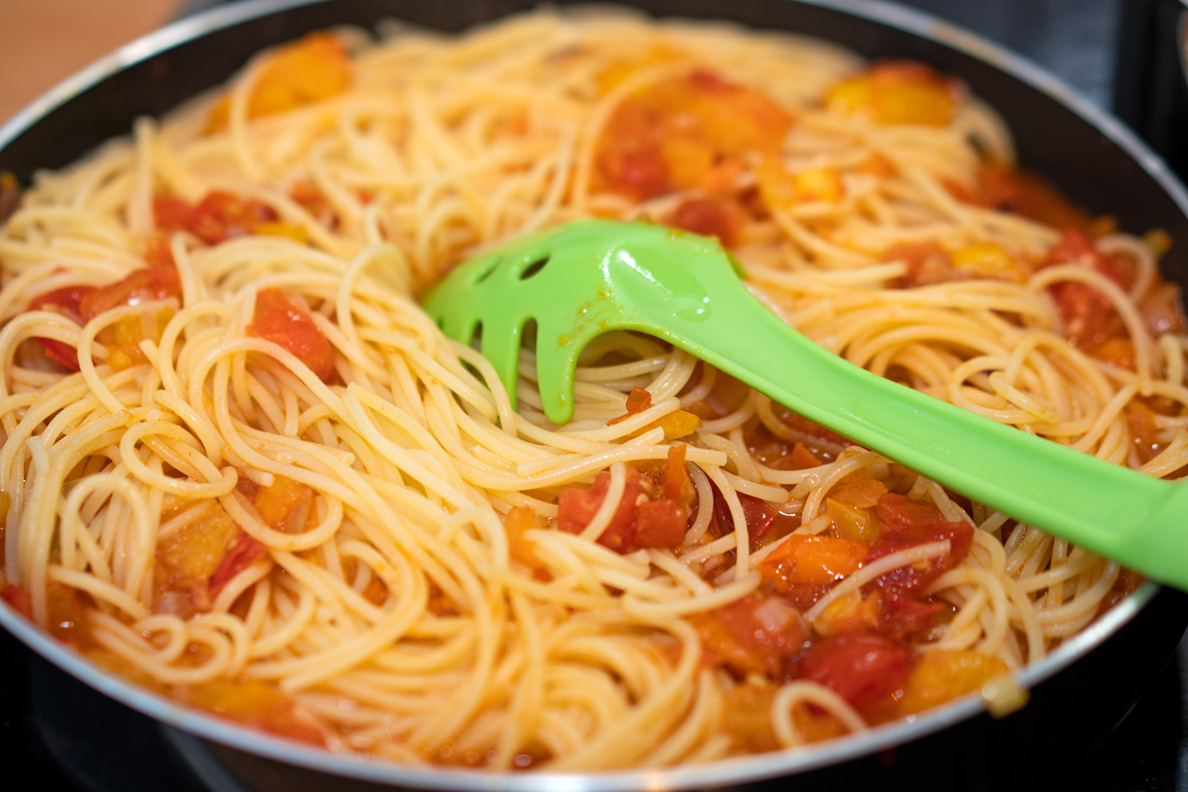 Put the "al dente" pasta into the tomato sauce and add one to two ladles of the pasta water. Now, let everything cook until the pasta absorbed almost all of the water. And this what makes this recipe so delicious: The pasta cooks in the sauce and absorbs the flavour.
Now, add the vegan pasta topping and the basil as well as salt, pepper and chili (if you like).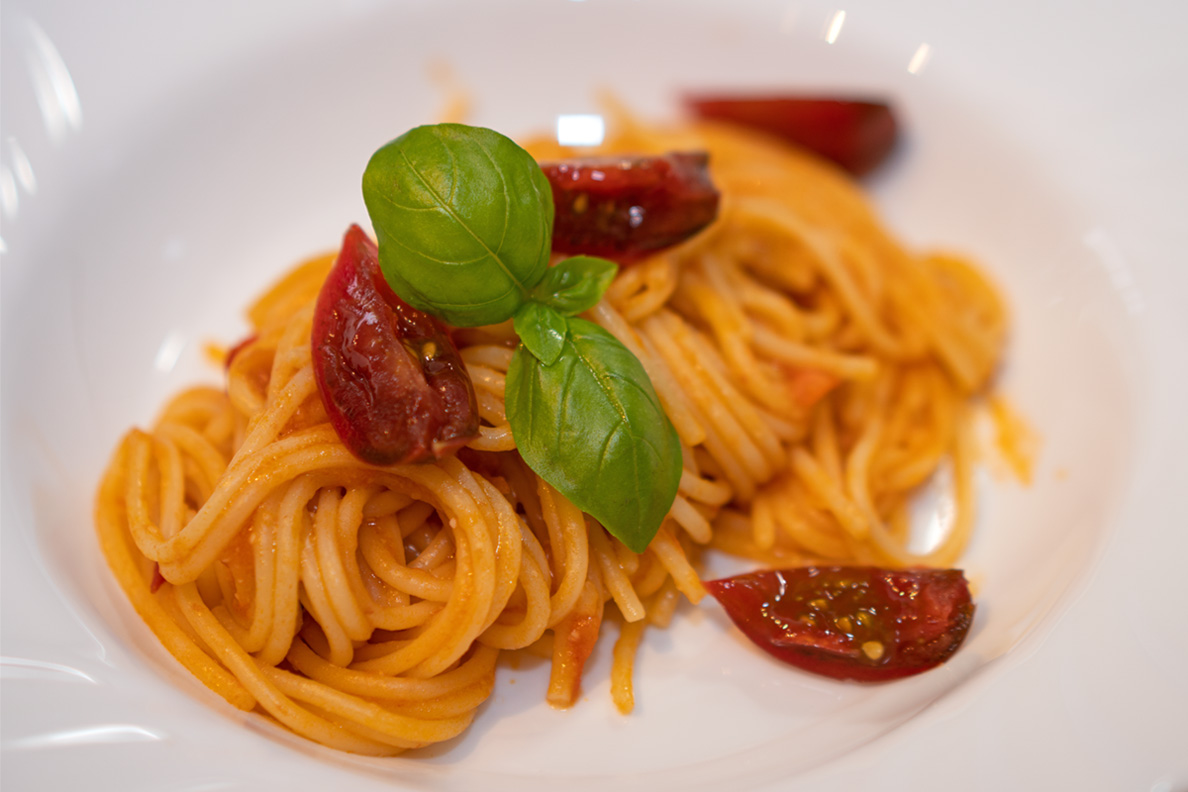 Last but not least: Serve the pasta with some fresh basil and a fresh tomato.
Buon Appetito!
---
PS: If you wanna see how amazingly elegant I can eat spaghetti, check out my Instagram profile. 😉