This blog contains affiliate links (marked with *). If you shop products via those links, I may get a small provision which helps me to maintain my blog. Of course the price doesn't change.
Colourful dresses and prints are simply perfect for summer. However, sometimes they are simply too colouful for me. On some days, I prefer a darker and more elegant look. Whenever this happens, I go for my absolute favourite colour combination: Black and pink.
Black and Pink: A chic Colour Combination
*Affiliate links
---
Summer Outfit: Black meets Pink
No matter if tulle, lace, satin or just a very sublte fabric – black always looks super elegant. I only add some pink accessories for a more feminine and cheerful look.
*Affiliate links


---
Lingerie in Black and Pink
What looks godd on top, also looks great "underneath". When it comes to lingerie, pink and black is by far my favourite colour combination – no matter which season. By the way: Agent Provocateur* always has some amazing lingerie pieces. 😉
*Affiliate links

---
Beauty Products in Black and Pink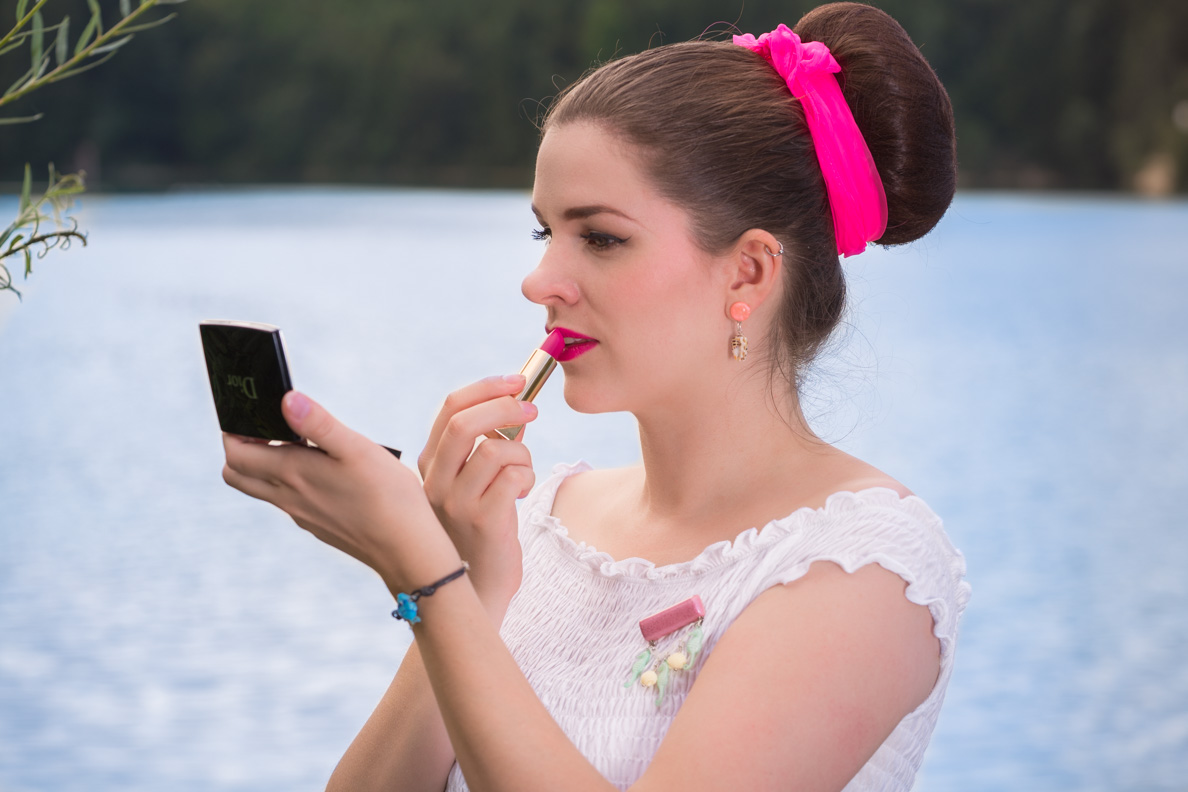 I like to match my makeup with my outfit. So black eyeliner and pink lipstick are a great choice. This combination looks classy and fresh at the same time.
*Affiliate links
---
Interior in Black and Pink
Even at home, black and pink is a good idea. What about a black sofa with pink cushions? Pink roses and wonderful pink kitchen utensils? Or a pink and black boudoir? Just be creative!
*Affiliate links