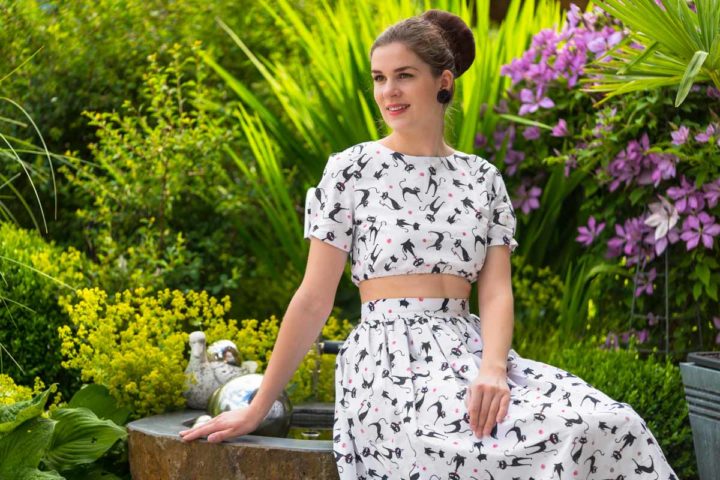 I'm very happy that I almost always miss the latest trends and therefore don't feel the pressure to buy all the new it-pieces. But this time, I think my outfit is quite up to date, since high waisted midi skirts and cropped tops are absoultely en vogue at the moment. When the ensemble also has a RetroCat pattern, I definetely need to have it.
In this blog post I already showed you a beautiful 60s inspired dress from the German label Grünten Mode, this time I'd like to introduce "What's New Pussycat?" to you. Of course this skirt-top-combination also has a retro touch and is inspired by the early 60s. The skirt has exactly the right length and looks simply gorgeous. The naked skin between skirt and top looks teasing and seductive.
To match the red colour of the pattern, I wore classy pumps in the same colour. Black earclips by Glitter Paradise finish the summer outfit. Even the cat, which you can see in a photo below, liked my cute retro look. 😉
PS: If you have been wondering how I came across with my blog name "RetroCat" here is the answer: I wanted something containing "retro" but didn't find something suitable first. While I was laughing at my stubborn cat, "RetroCat" came into my mind. Since I really love the elegance and self-confidence of cats, I'm very happy with my blog name. By the way: On July 5, 2016 my blog had it's first birthday. You find my very first outfit post here.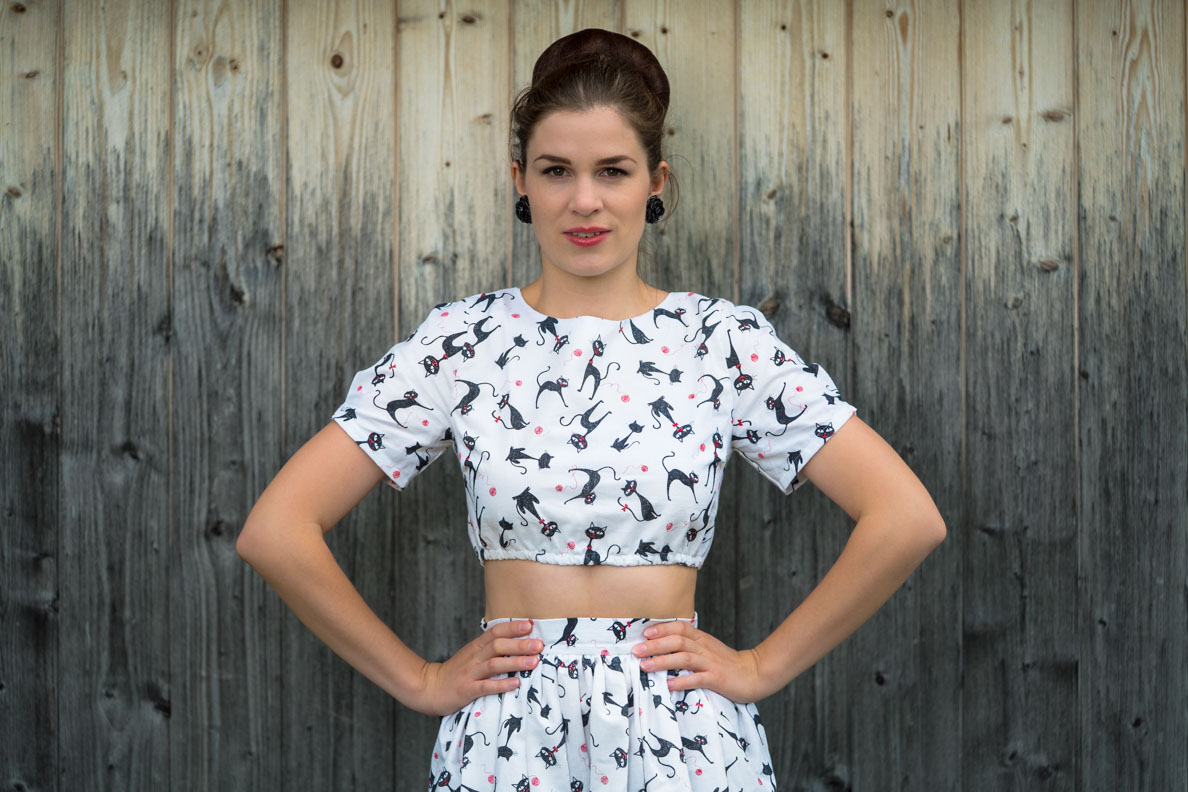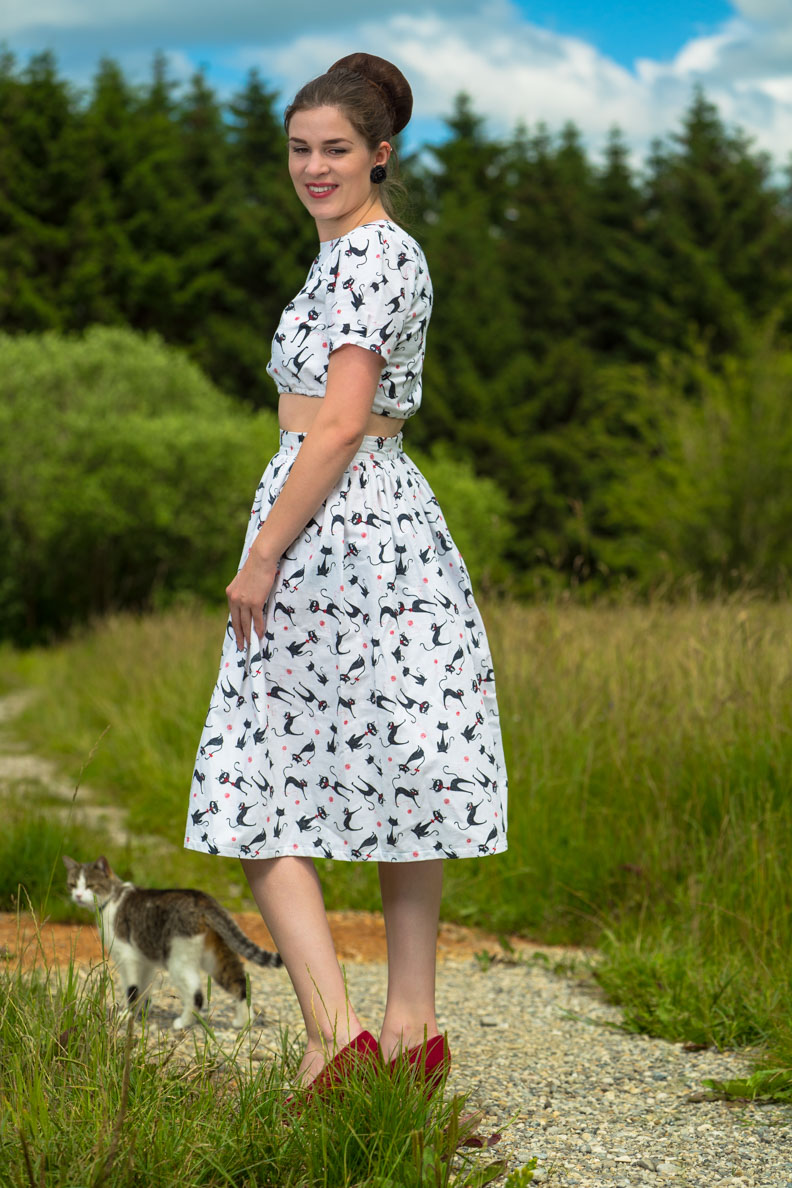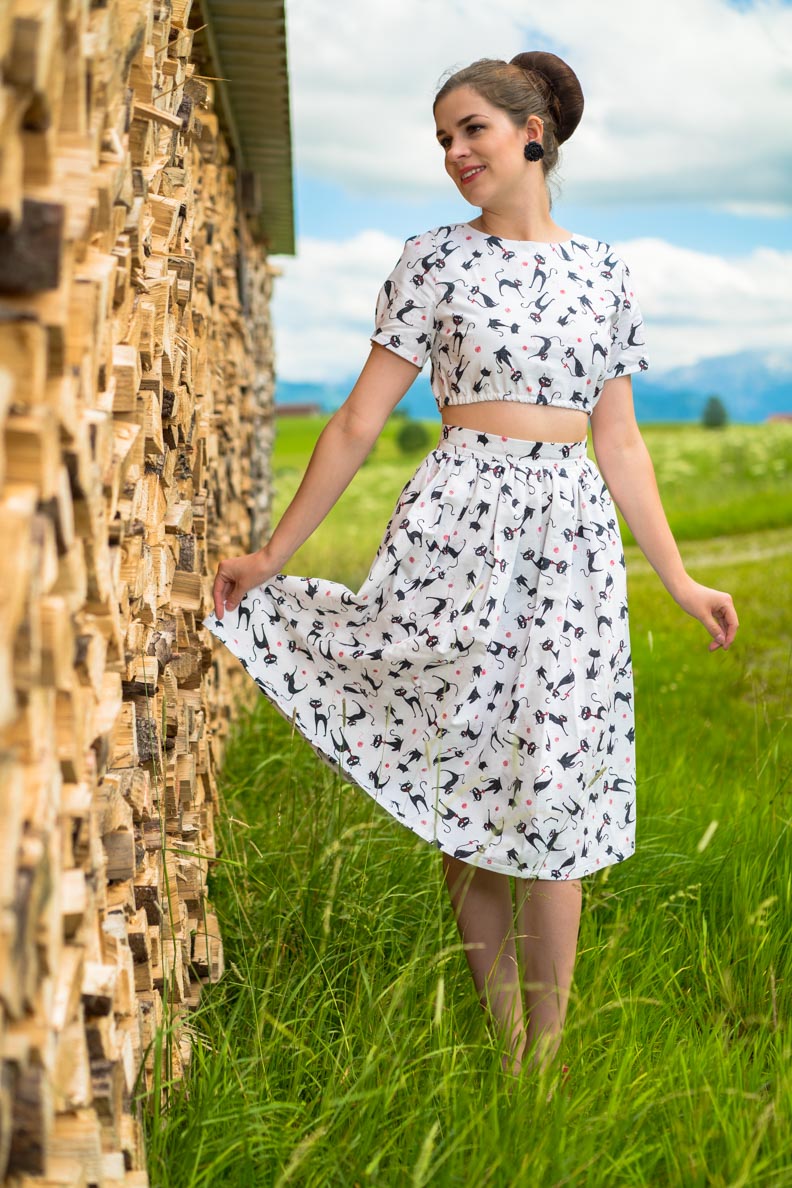 Outfit-Details:
Midi-Rock und Top: Grünten Mode
Pumps: Tamaris
Ohrringe: Glitter Paradise