Visiting the Fashion Week Berlin has been on my wishlist for a very long time. Now my dream came true and I headed straight to Germany's capital. In this blog post I want to tell you my hightlights, what I discovered, and who I met.
Fashion Week Berlin Day 1 – Arrival and Dinner
After a long and exhausting journey from Munich to Berlin, I was happy that I didn't had plans for the evening. After checking in in our hotel I had a delicous dinner and relaxed a little bit. I wore a super comfy day dress by Pussy Deluxe, which I already showed you here.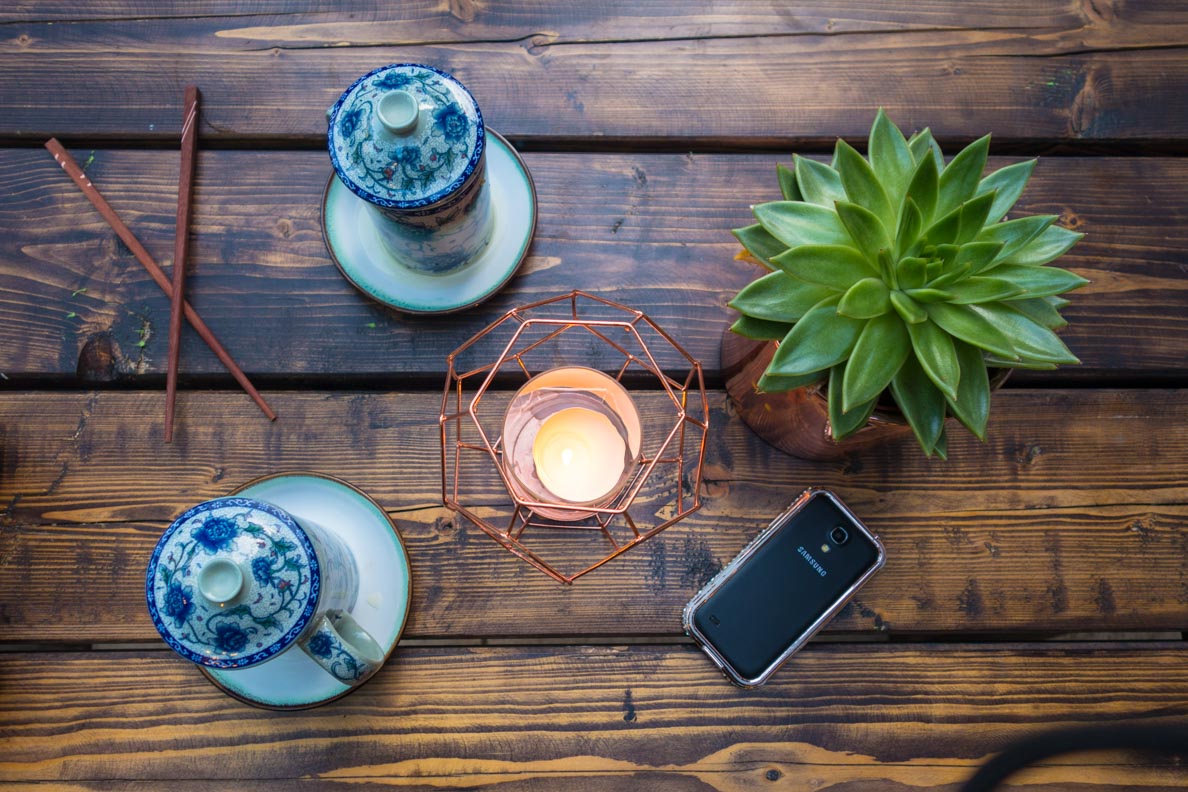 ---
Fashion Week Berlin Day 2 – Shopping Trip and Sightseeing
The second day started with a shopping trip at Ku'damm. My outfit was from Grünten Mode, you will find more photos here. Afterwards I headed in the direction of Prenzlauer Berg, where I had lunch at a small Russian Restaurant called Gorki Park. Then I wanted to see more from Berlin and decided to do a sightseeing tour. After dinner I went to bed, because I wanted to be fit for the next day.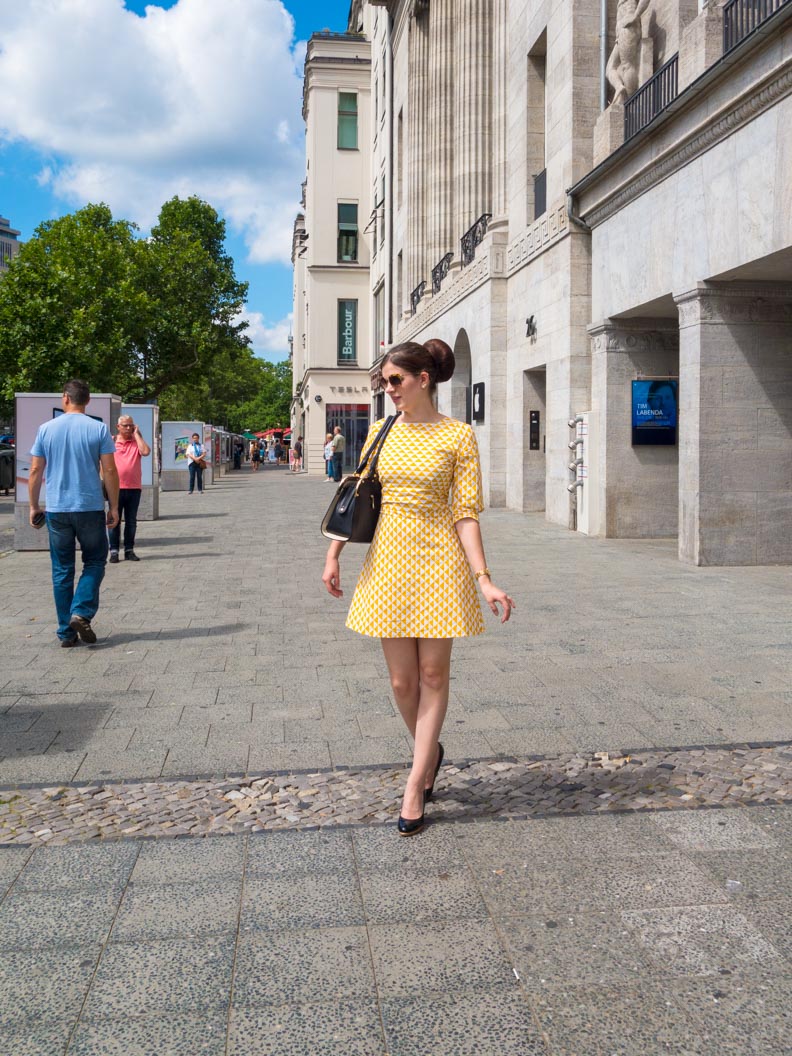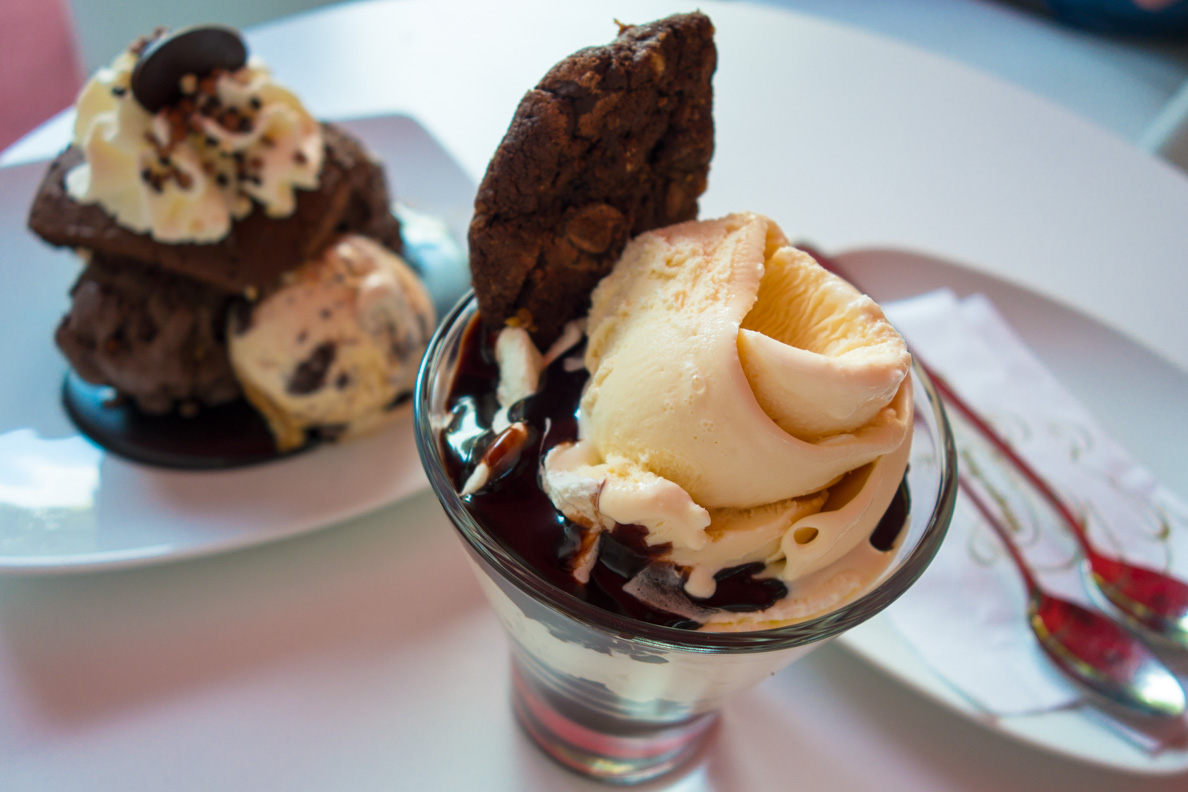 ---
Fashion Week Berlin Day 3 – Panorama, Vive Maria Event and Showroom
This was the day when Fashion Week started for me. In the morning, I visited the trade fair Panorama where I met the desinger of Blutsgeschwister, a German fashion label. I'm really looking forward to their beautiful new spring and summer collection.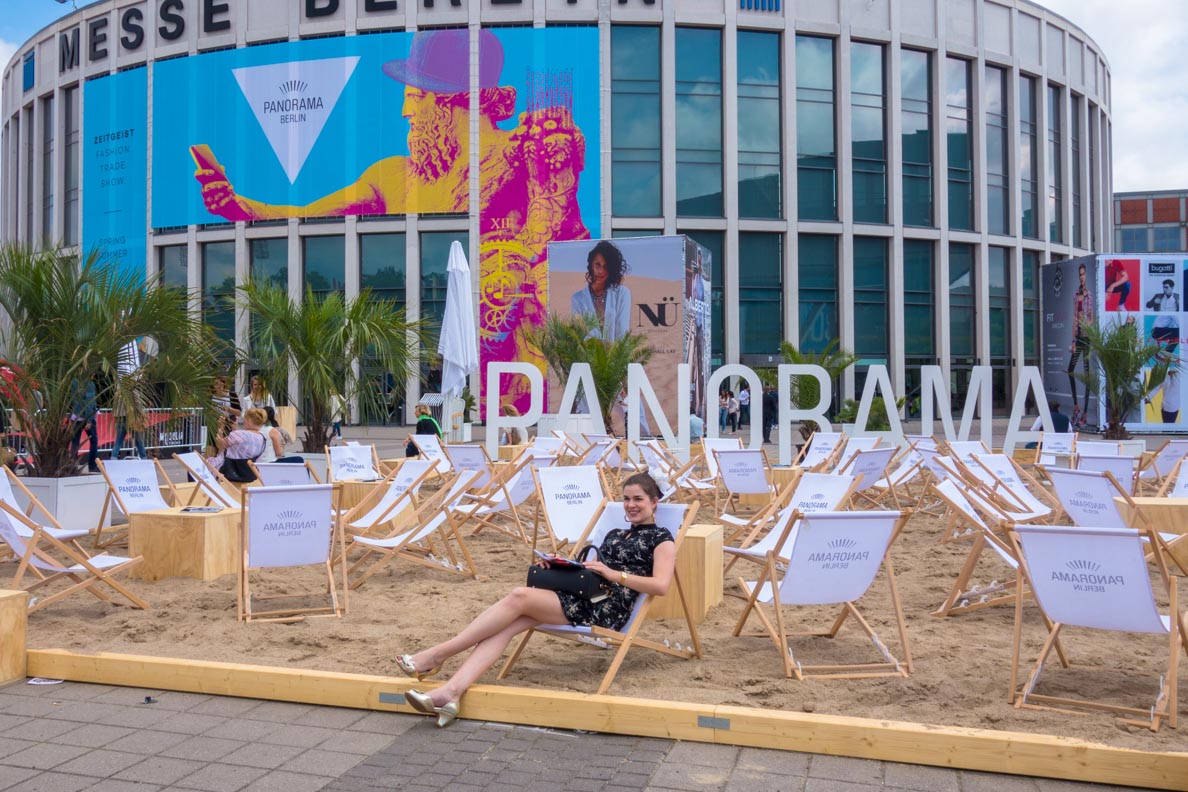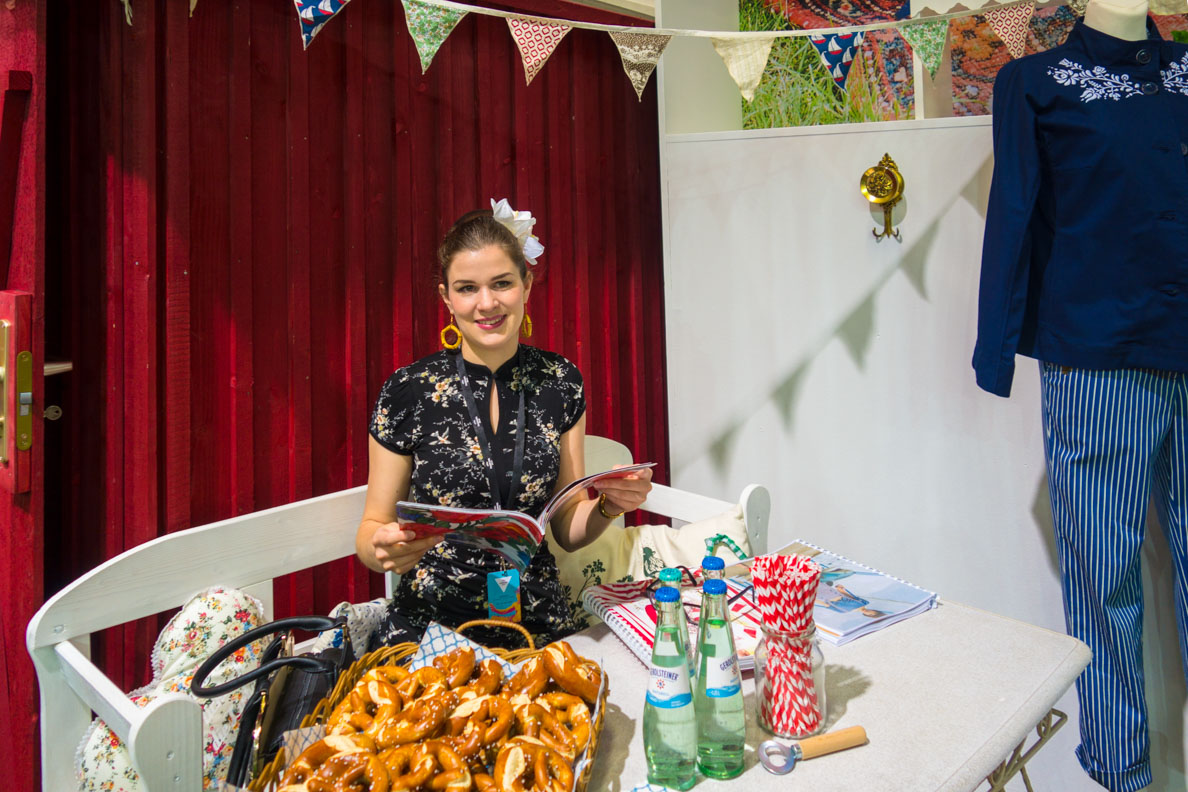 After that I headed back to Prenzlauer Berg again, where I attended this year's Vive Maria event. After eating and drinking, I was able to have a look at their new collections and to talk to Vive Maria designer Simone Franze.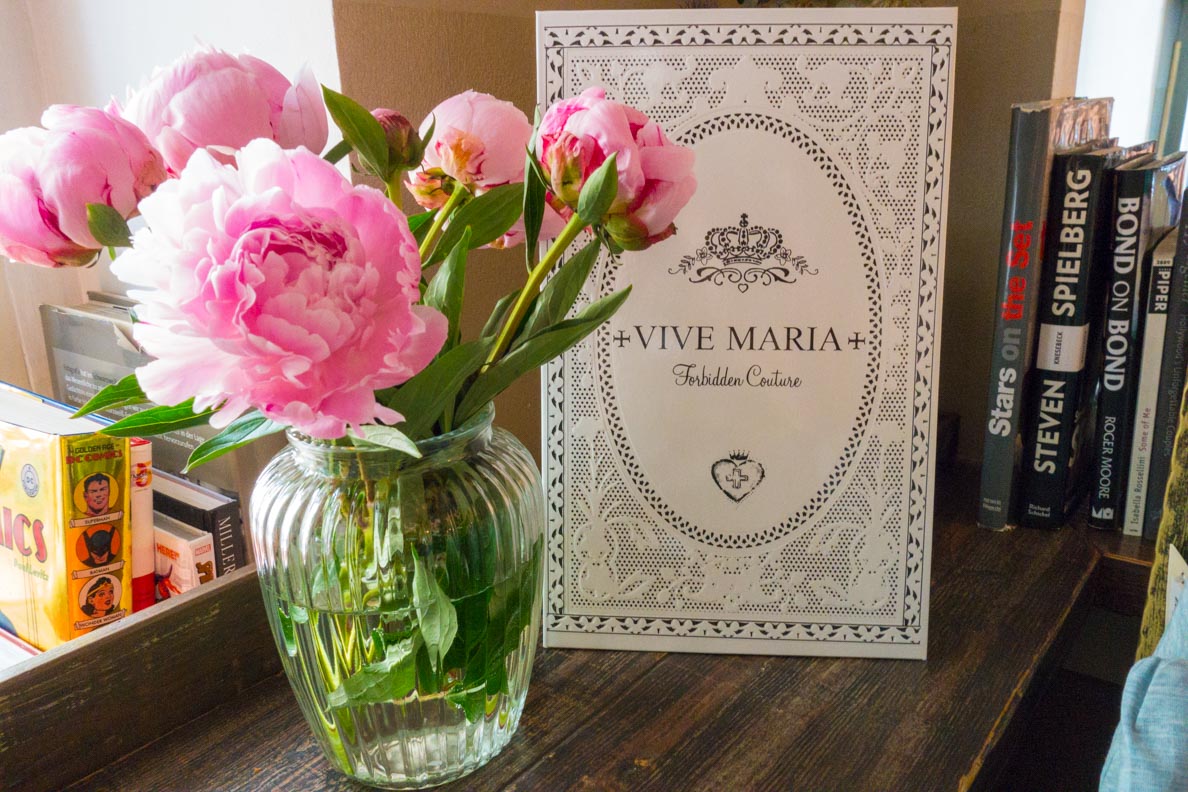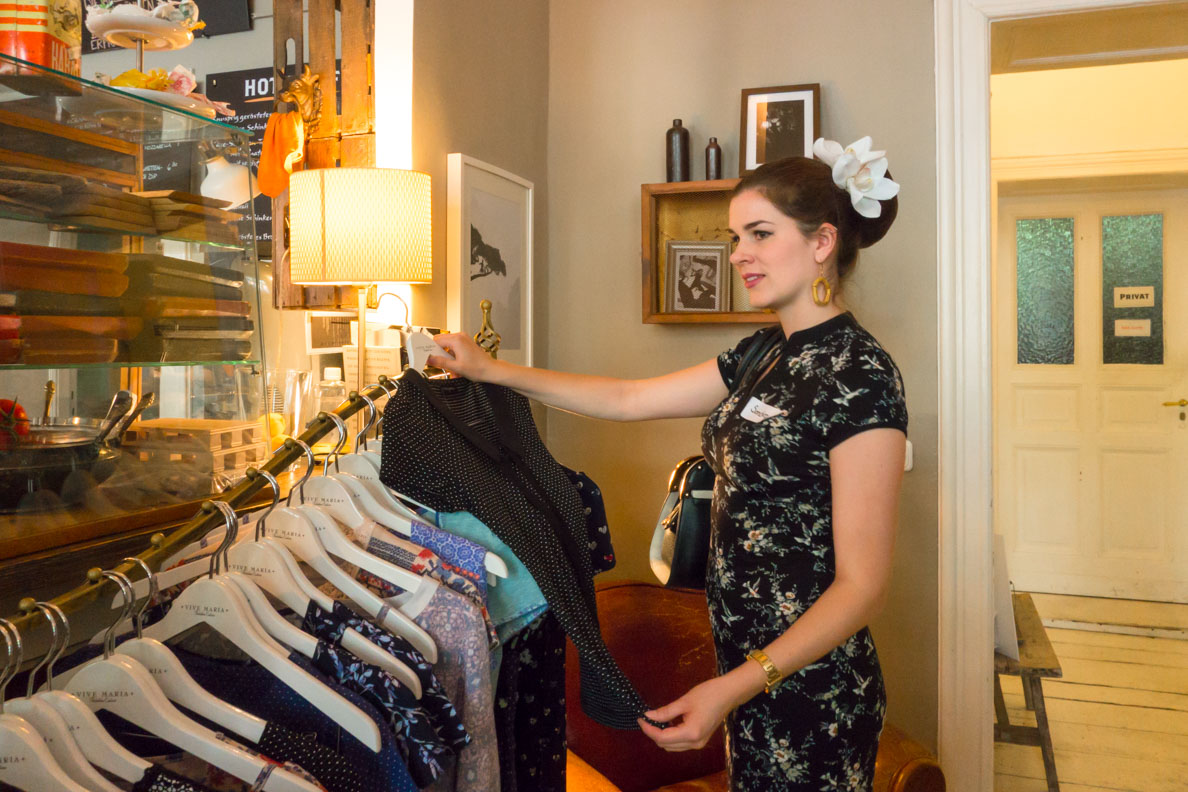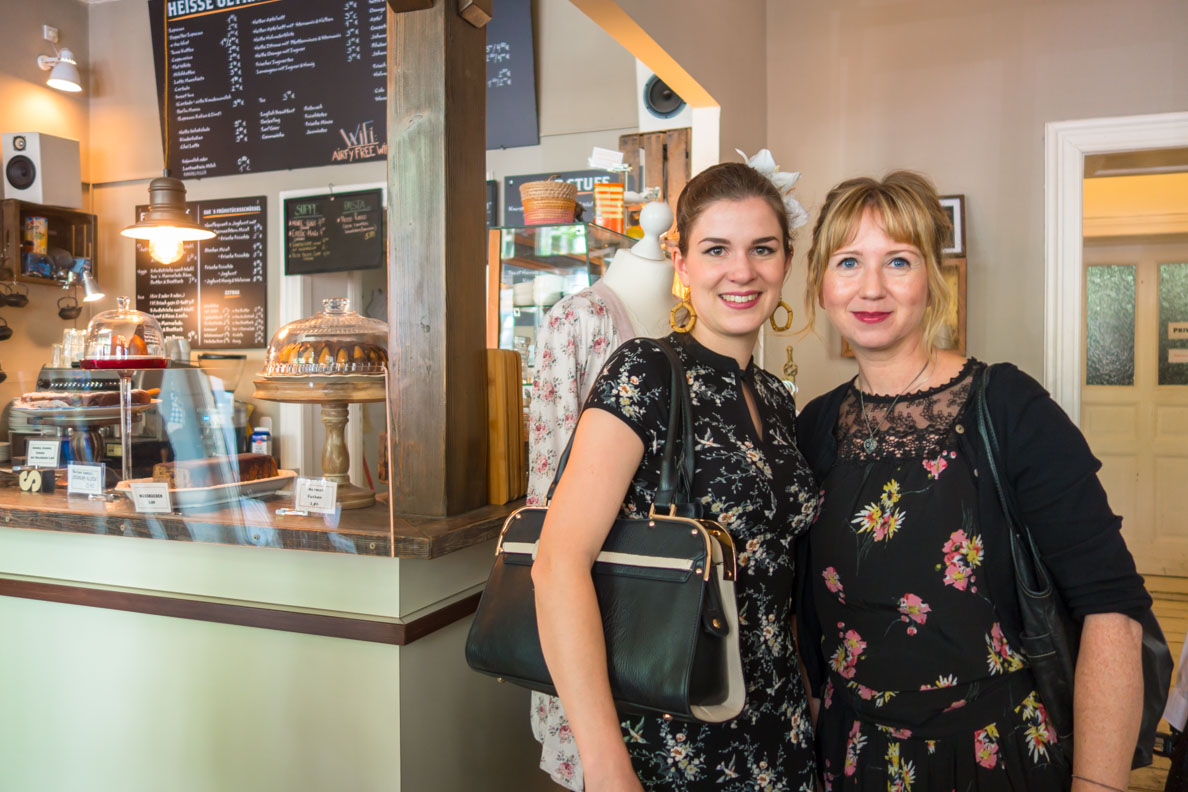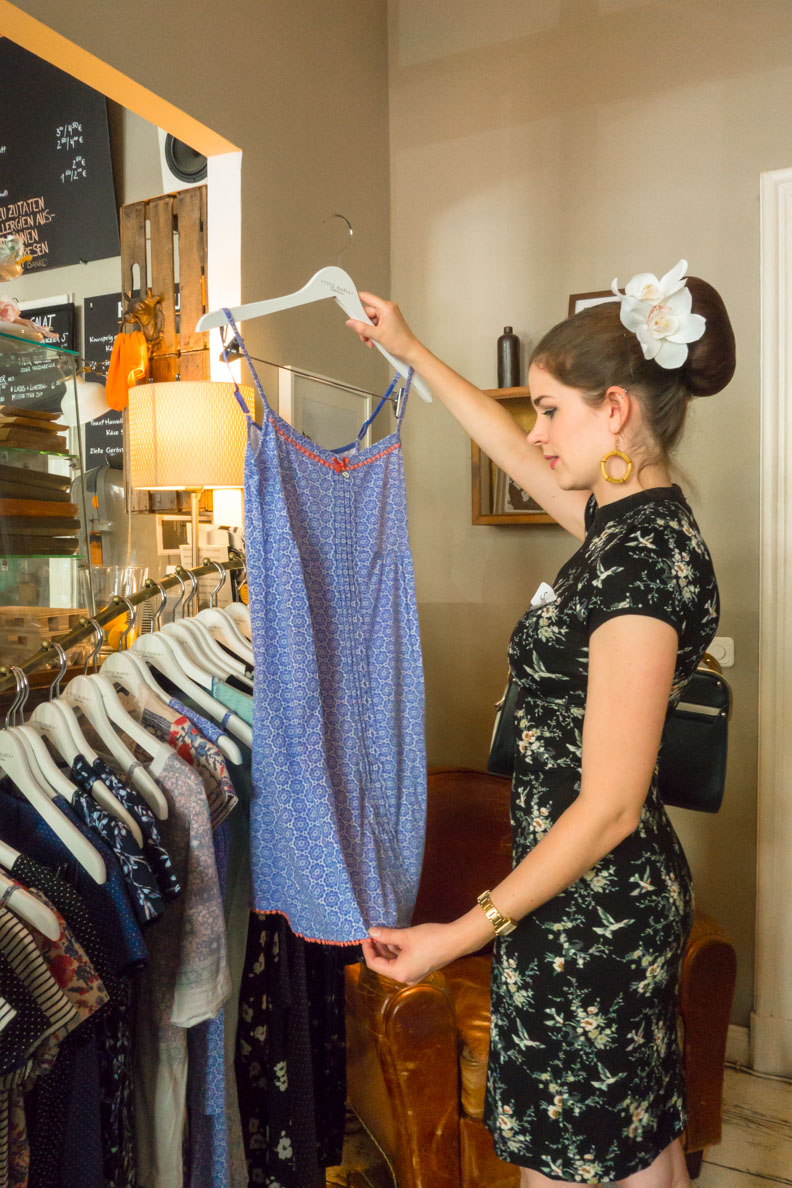 PS: The dress I wear in the pictures is also from Vive Maria. You will find more photos in this blog post.
Another highlight was the Mademoiselle Tambour showroom. I already showed you a dress from this label here, now I was happy enough to meet desinger Monika Tambour. The photos below provides you a little insight into the spring summer 2017 collection. I especially love the fresh colours and classy cuts. You can shop the current collection here.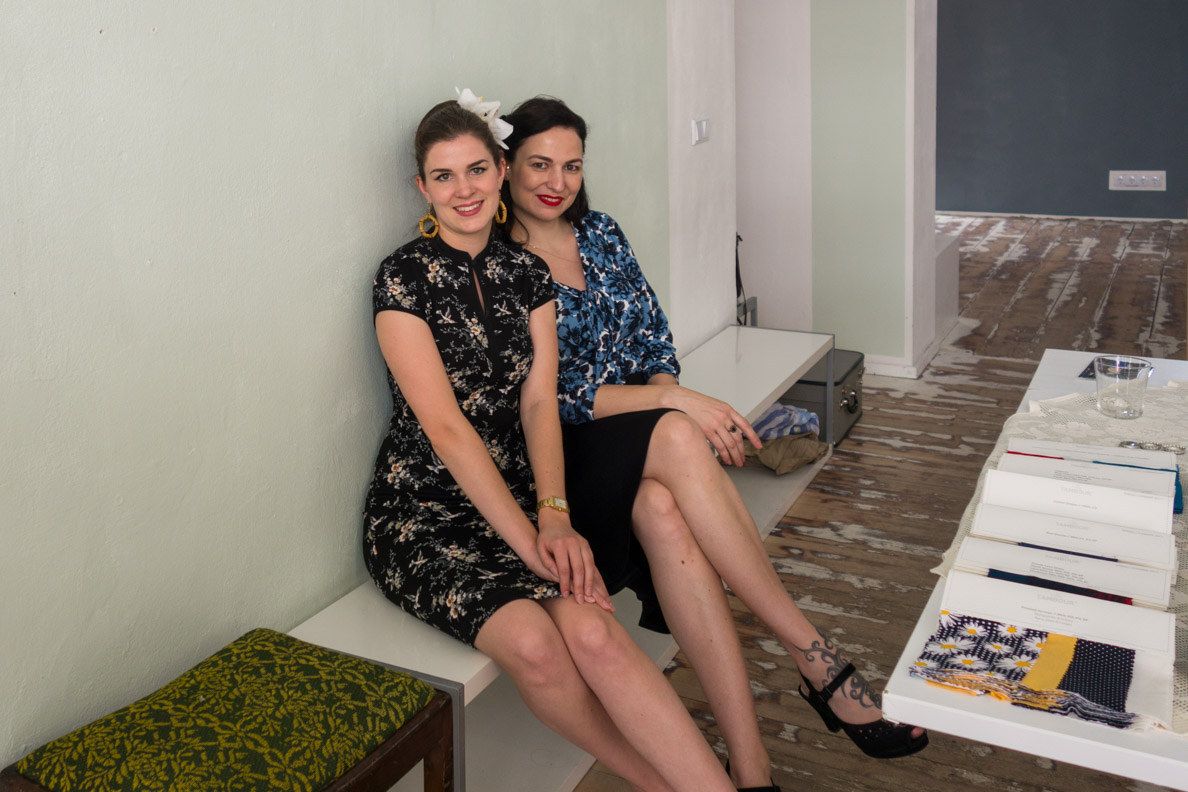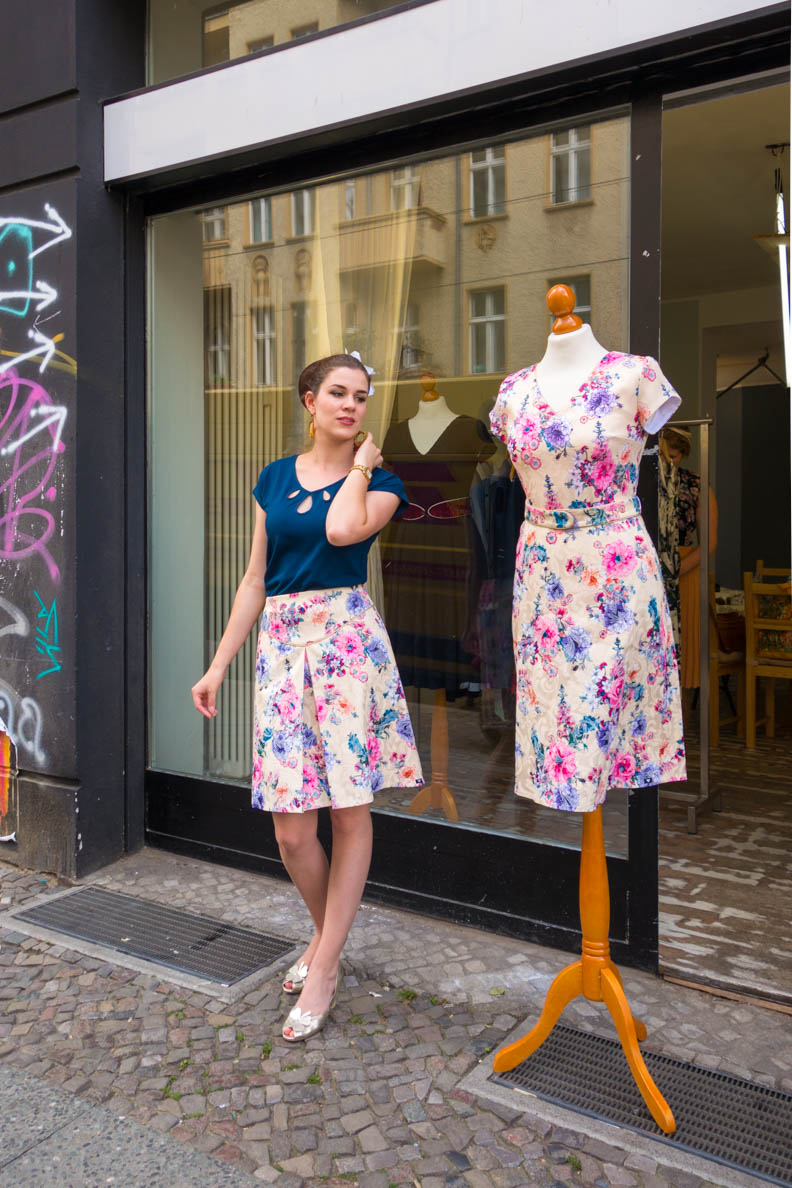 Coincidentally Victoria from Vintagemädchen.de also visited the showroom. As you maybe already know from this blog post, I really enjoy reading her vintage blog. It was such a fun to talk to her and take photos.
We finished the day at the Monkey Bar in Berlin Charlottenburg. There you have an amazing view over the city and the cocktails are simply delicious. 😉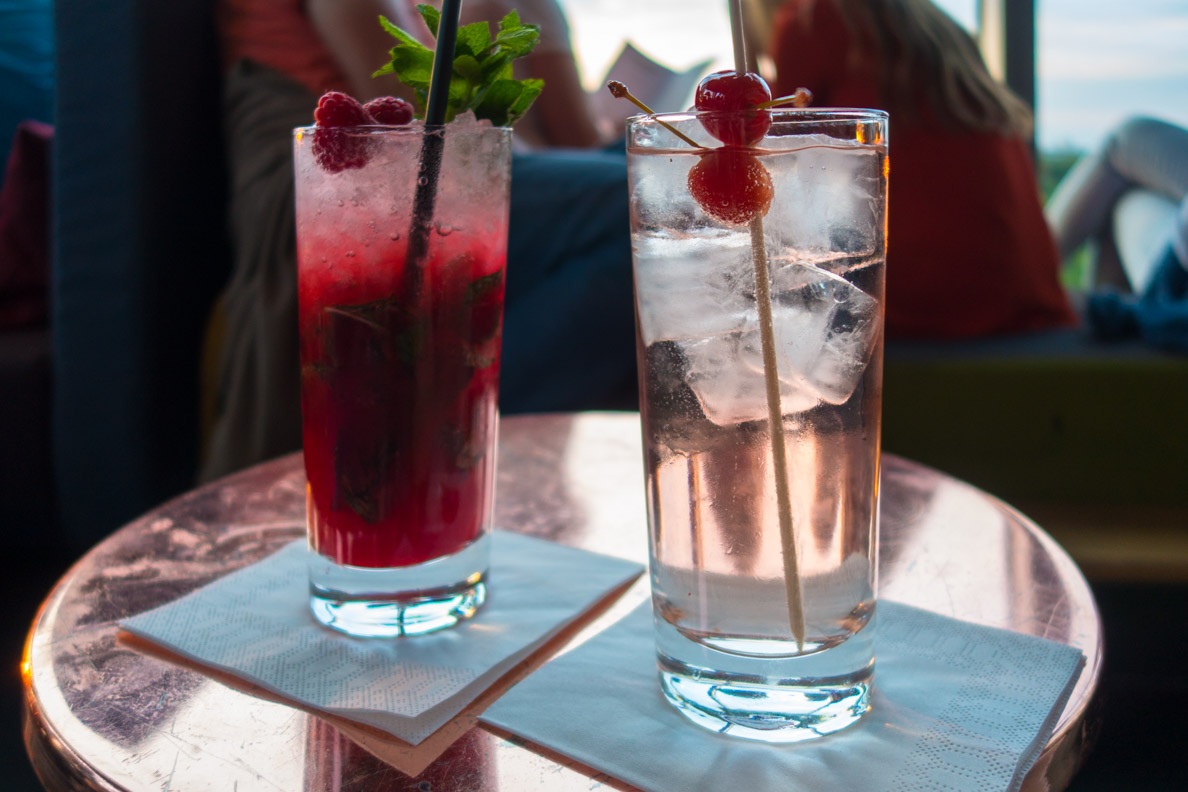 ---
Fashion Week Berlin Day 4 – Journey Home
Since I'm not only blogger but also a student, I had to leave Berlin on Wednesday. In the end it was more a Fashion Day than Fashion Week for me. Nevertheless it was worth the effort and I really enjoyed my stay in Berlin.