Advert/affiliate links. This blog contains affiliate links (marked with *). If you shop products via those links, I may get a small provision which helps me to maintain my blog. Of course the price doesn't change.
TopVintage Fashion Summer Sale 2022
It seems like summer just started, and now, there are already some summer sales! That's great of course, as we can still wear the pieces we bought. However, reduced prices also tempt to buy things we don't really need. To make sure I don't buy things on sale that I won't wear, I always force myself to only invest in timeless pieces I still want to wear in the next years. Furthermore, it makes sense to shop pieces that can be worn in autumn as well. And as one of my favourite online shops, TopVintage*, has a huge summer sale going on, currently, I want to share my personal highlights with you. Most of the pieces can be worn next season, too, by the way. 😉
TopVintage Fashion Summer Sale: A summery Maxi Dress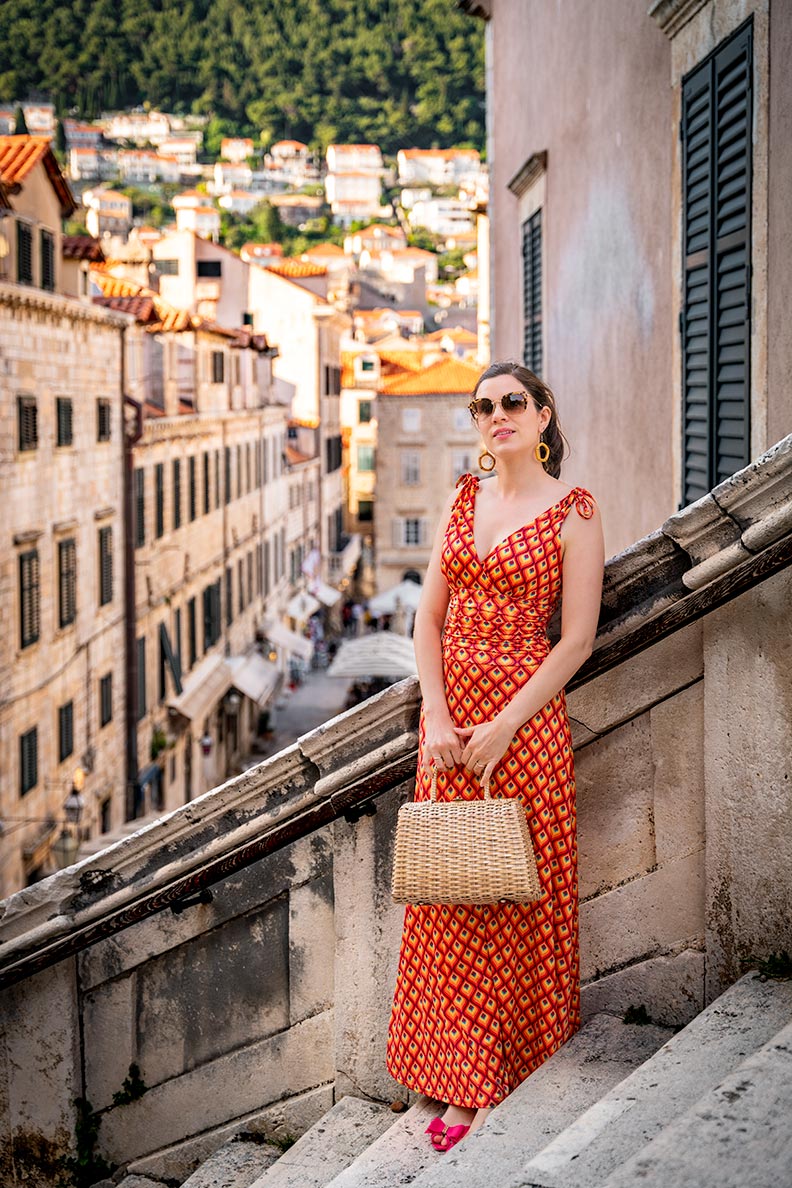 The long 70s dress with colourful retro wallpaper print by Vintage Chic for TopVintage* is one my favourite pieces this summer! I bought it for our honeymoon and wore it in Dubrovnik. The orange one is sold out, currently, but the same dress with a different print is on sale, at the moment. So what about some tropical flowers (via TopVintage)*, for example?
---
Animal Print looks amazing in Autumn, too!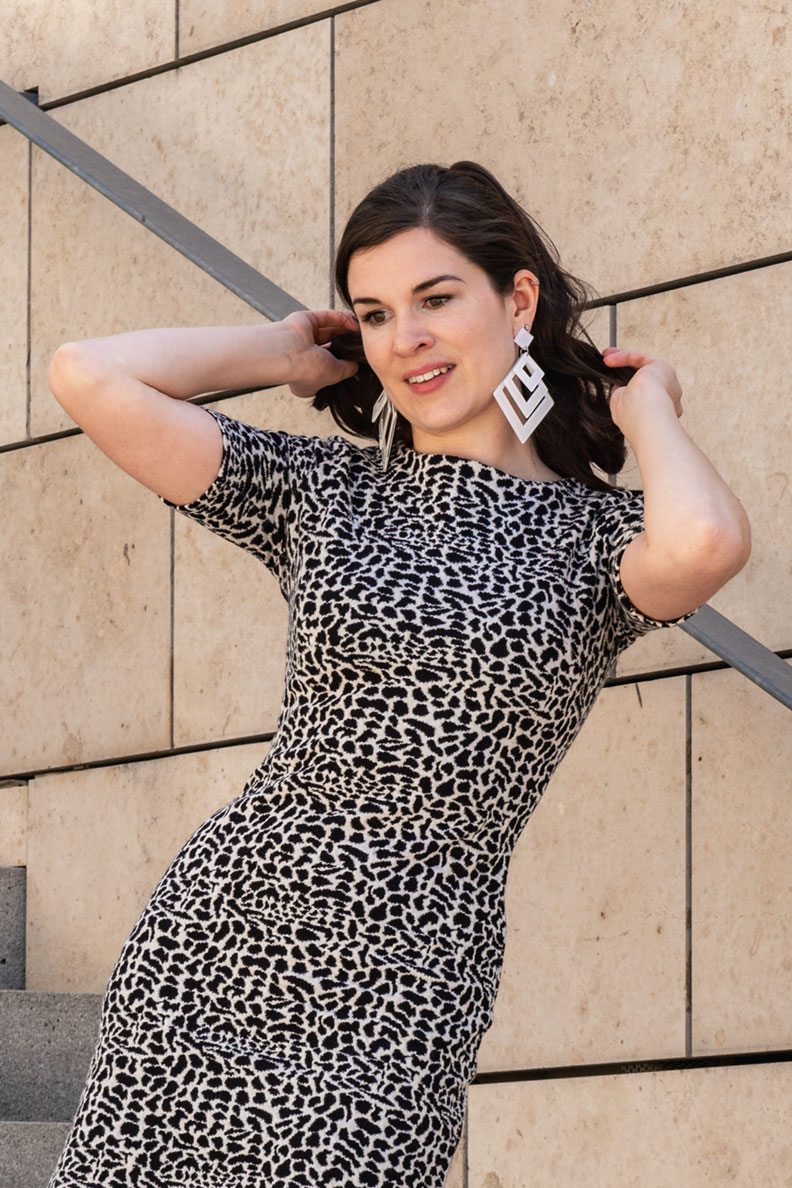 I am a huge fan of animal prints! And you know what? Leopard print an co. work perfectly well in autumn, too! I especially like the 50s Pencil Dress by Collectif Clothing via TopVintage* with a leopard print top and a classy black pencil skirt. In summer, wear it simply as it is. And in autumn, I recommend to team it with nylons, gloves and maybe a litte retro hat.
---
A Fashion Classic on Sale: The Litte Black Top
A sublte black top is one of my personal fashion must-haves. In spring and summer, I wear it with cheeky shorts, pretty skirts, or cool capri trousers. In autumn, I team it with long trousers, via TopVintage*, for example, or a wool skirt. The perfect outfit for the office, a shopping trip, or a coffee date. And at TopVintage*, there is such a classy retro top on sale, currently.
---
TopVintage Fashion Summer Sale 2022: A yellow 60s Dress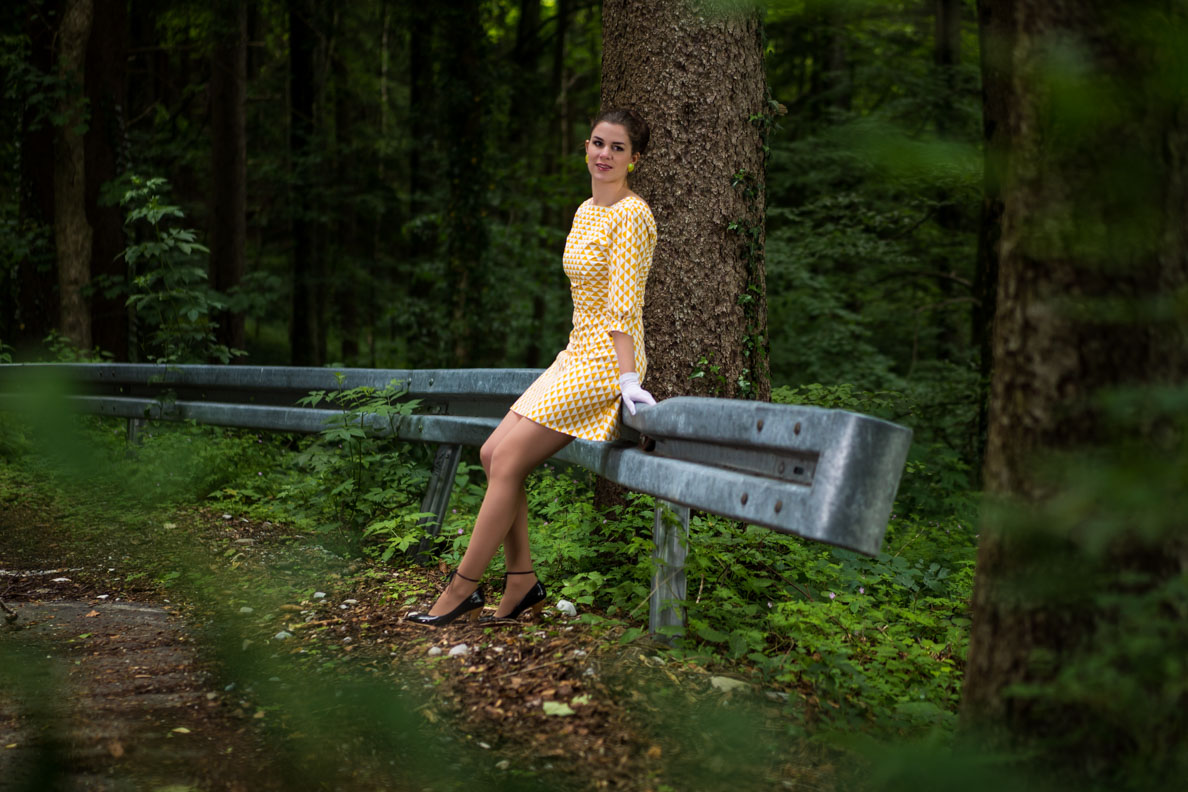 Expecially during the warm season, I enjoy wearing fun 60s mini dresses, especially if they are yellow like the sun. 😉 And the best: In autumn, we can wear them in combination with white tights (via Amazon*, for example) to make those gloomy days a bit more colourful. At TopVintage*, you will find a very lovely one in a bright yellow on sale.
---
Fashion Classic: A Trench Coat for Summer & Autumn on Sale
Trench coats are perfect for chilly summer days, but also work very well in autumn. These light coats are one of the most popular fashion classics and always a great idea! I personally love some more colourful ones – especially when the weather is bad. At TopVintage*, you will find a red one by Collectif Clothing on sale.
---