This blog contains affiliate links (marked with *). If you shop products via those links, I may get a small provision which helps me to maintain my blog. Of course the price doesn't change.
Cottagecore: Lifestyle and aesthetics
Baking, DIY projects, linen dresses and the dream of an own garden – what might sound very stuffy for some, sounds like a dream for others. And at the latest since Corona, more and more people seem to long exactyl for this. Cottagecore, also known as farmcore or countrycore, is a lifestyle and aesthetic that follows a very romantic and idealised rural life. Of course, countryside life is not always this romantic – who could know that better than me, a countryside girl that grew up in a very small village in the very south of Bavaria.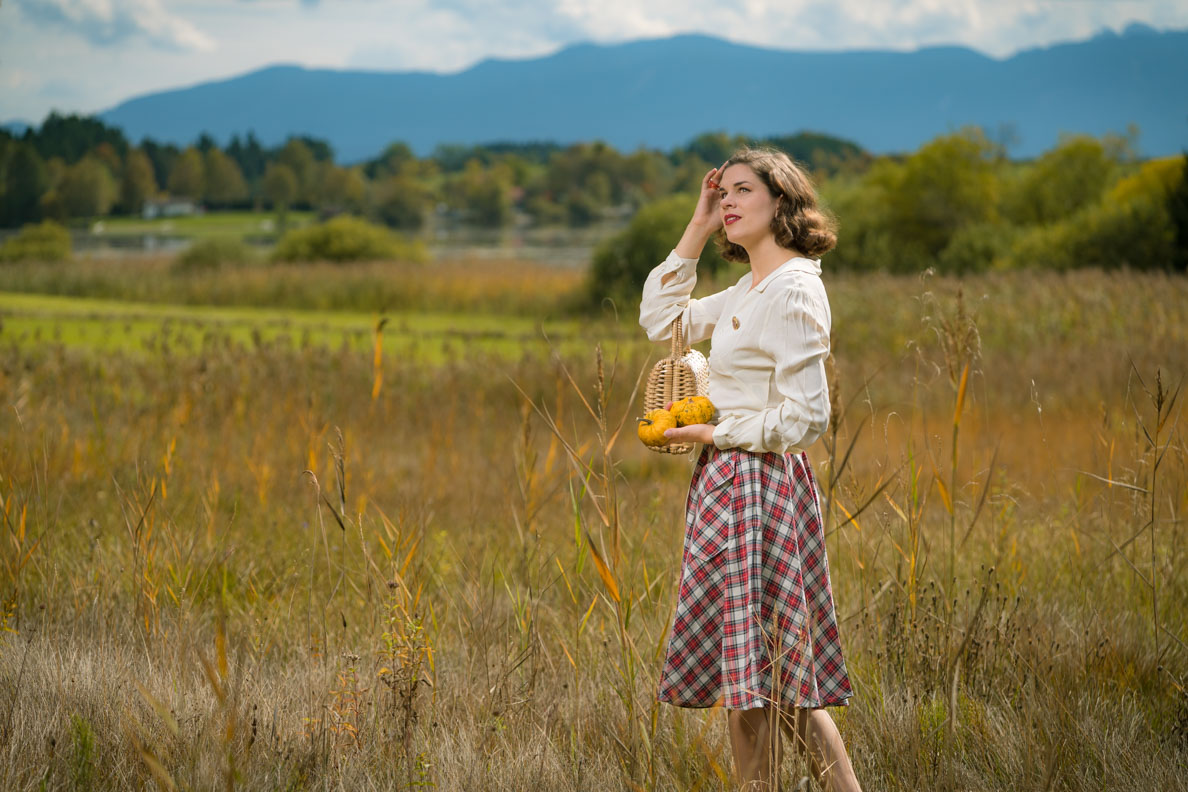 You might think, as a girl I strolled through flower meadows and only had homemade lemonade. Well, you can't be more wrong. Especially these strolls through the meadows are actually quite risky. Have you heard of ticks? Well, there are a lot of them. And wasps! The latter ones are able to destroy every meal outside. However, the cottagecore aesthetic has something very romantic and nostalgic that it is almost impossilbe for me to not fall in love with it. So in this blogpost, I tell you more about this lifestyle and tell you, how you can bring the romantic countryside aesthetics to your everyday life – even when you are living in a big city!
Cottagecore: From Niche to Trend
The current cottagecore trend first appeared round about 2010. However, this is nothing completely new. During the 18th century, noble people seemed to believe rural life was somehow very romantic. Even Marie Antoinette escaped to her "Hameau de la Reine", an artifical village that was only build for her in the park of Versailles. But let's come back to our time.
During 2018/2019, the cottagecore trend got some more popularity. However, the real breakthrough came during the first Corona lockdowns in 2020. When there was nothing to, and the whole life took place in the own home, baking banana bread and doing some DIY projects got en vogue. And who didn't want to have an own garden during this time?
Just as during 18th century, cottagecore aesthetics follow a very romanticized idea of rural life. Everything looks very beautiful and very cleaned up. Amazingly smelling flower meadows instead of stinky fields full of manure. But you know what? Just as other cottagecore lovers, I prefer fantasy over reality.
Cottagecore fans create their own romantic and nostalgic reality. And I have to say: I like the aesthetics! Furthermore, it can be very relaxing and calming to do something else with your own hands than typing on a keyboard in front of your laptop.
What is some kind of contradictory, is that many cottagecore fans show a simple life in nature that seems to be far away from any technology on the internet. But maybe it is exactly that contradiction that makes this trend so popular. On our smartphones, we can dive into a completely different world without any stress. As I do believe the real world is much more important, though, I want to show you some things you can do to bring this romantic lifestyle into your real life (not only on Instagram).
Romantic, cheerful and a lot of Nostalgia: The Cottagecore Style
Flower prints, natural fabrics, ruffles, lace and feminine cuts are playing an important role in cottagecore aesthetics. All in all, farmcore style is inspired by nature and a kind of mixture of cottage and vintage style.
Farmcore in Everyday Life
You don't have to live in a small house in the countryside to integrate cottagecore style into your life. Even a small appartment in a big city can get some farmhouse charme with only a few pieces. And then, there are all the lovely garments that work well in the city as well as the countryside. Furthermore, cottagecore is more than only fashion and decoration. So we are also going to have a look at baking and DIY. But my very best advice on how to bring some countrycore vibes to your life is to pack a picnic basket and search for a lovely place in nature or a city park.
*Affiliate links

---
The most beautiful Countrycore Garments
Natural fabrics like linen or cotton, feminine cuts and lovely details are the heart of cottagecore fashion. And the best: These fabrics feel great on the skin and if you are looking for more timeless pieces, you can wear them for years.
My favourite Shops for Cottagecore Garments:
There are some brands that make every cottagecore fashion dream come true. Here are my personal favourites:
*Affiliate links

---
Wonderful Cottagecore Accessories
Of course, accessories are very important as well. Basket bags, flower crowns, straw hats etc. go perfectly well with romantic cottagecore dresses. I recommend to have a look at Etsy* for some really great accessories that fit the style, by the way.
*Affiliate links

---
Farmhouse Aesthetics for your Home
Wood, raffia and cotton are very important in cottagecore interior styles. Indoor plants are another good way to bring some nature vibes into your home. If you tend to kill plants, though, I would go for dried flowers. 😉
.
*Affiliate links
---
Cottagecore for your Kitchen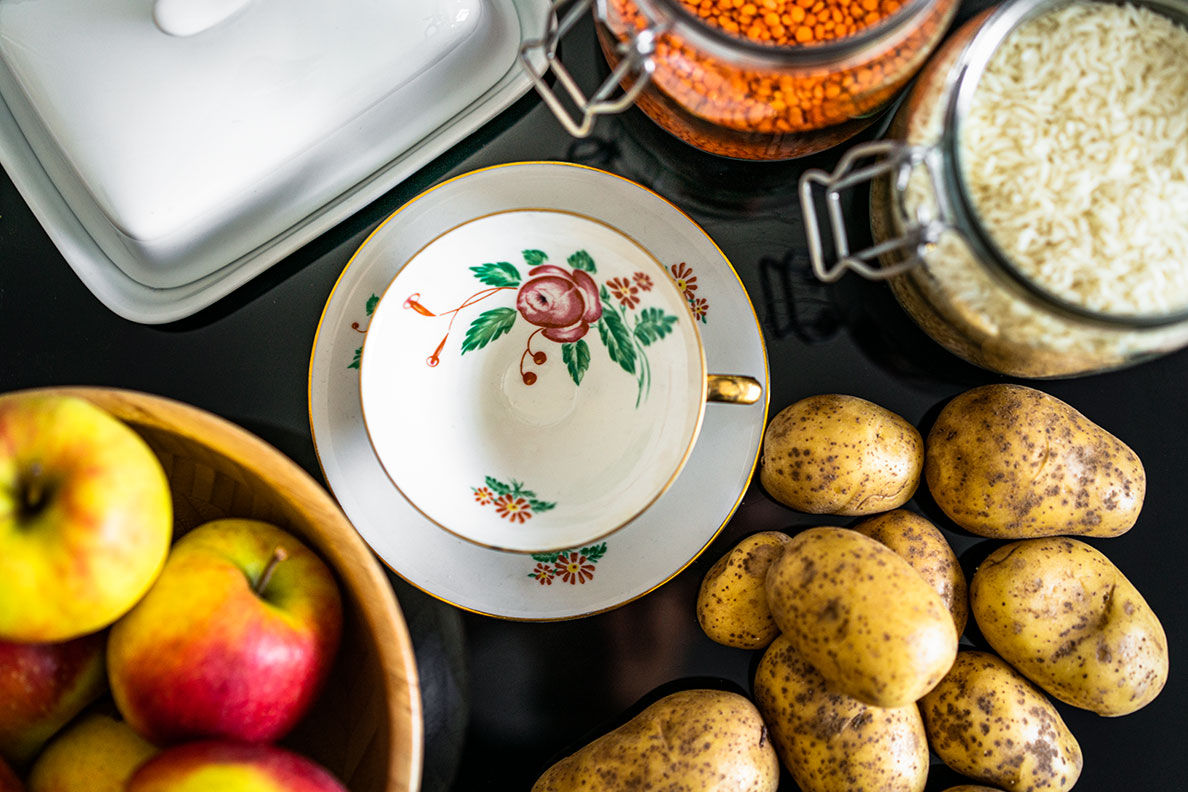 A real country home kitchen would be a dream of many cottagecore fans. However, this is not always possible. But a few home decor accessories can do wonders. Old dishes, preserving jars and pretty tablecloths are some affordable and lovely pieces for your home. My tip: Have a look for old tablewear on fleamarkets!
*Affiliate links
---
Little Helpers for Baking
I really enjoy baking! To be honest, this was not always the case. But with the first lockdown in 2020, I started to try new recipes and found out that I really enjoy making my own bread and baking cakes for the weekend. Here are some helpful helpers for your kitchen:
*Affiliate links
---
Farmcore for your Garden and Balcony
Having an own garden might be one of the biggest dreams of cottagecore fans. But even your small city balcony can become your little garden Eden!
Romantic outdoor furniture, flower beds and kitchen herbs are perfect for your cottagecore garden or balcony! I grow my own tomatoes, onions and even potatoes on my small balcony, by the way!
*Affiliate links

---
Relaxing Handwork
Knitting, drawing, stitching – there are a lot of relaxing handwork activities! I personally love to draw or stitch in the evening before I go to bed, by the way.
*Affiliate links

---
More Cottagecore:
You are interested in the farmcore/cottagecore/countrycore aesthetics? Then I have some recommendations for you – from books, YouTube and Instagram accounts to movie tips!
Cottagecore Books:
There are many different cottagecore themed books available. Just have a look at Amazon or your local bookstore and search for your favourites! Here are some of mine:
*Affiliate links

---
My favourite Cottagecore YouTube Accounts:
On YouTube, you will find thousands of farmcore themed videos! No matter if you are looking for DIY, cooking, baking or simply nature videos – there is something for everyone. Here are my personal favourite YouTube accounts to relax and/or learn something new.
---
Farmcore & Cottagecore on Instagram:
Cottagecore wouldn't be the same without social media! Here are some recommendations of Instagram accounts to follow:
---
Movie Tips for Countrycore Fans
Of course, there are also romantic countryside movies and series. These are some of my personal favourites:
Anne with an E (Netflix)
Little Women
Downton Abbey
Emma
---
Open Air Museums for the real Cottage Experience
And if you are interested in the real rural life from back in time, make sure to visit an open air museum! I personally love the Glentleiten that shows old farms form the area I am from. But I also enjoy visiting these places when I am on holidays to learn more about the history of my destination.
---
Do you like cottagecore? And if so, do you have some more recommendations for us?