Although a white dress screams "wedding" I tried a all white everything look. And what should I say? I really love it. It looks clean, sophisticated and classy at the same time.
As you know from my posts about the Celebrity Dress and the Love Dress, I love how Stop Staring! dresses are tailored. And the Billion Dollar Dress is no exception: It looks oh so lovely with the cute little details like gathers in the bust area or cap sleeves. In this dress you will look like a "Billion Dollar Baby". 😉
For a partylook I teamed the dress with vintage accessories like a sparkling hat, earrings by Glitter Paradise and cute gloves.
I think this would also be a perfect look for New Year's Eve especially because of the cloverleafs on top of the shoes.
And now, I wish you all a wonderful new year and a magical New Year's Eve party!!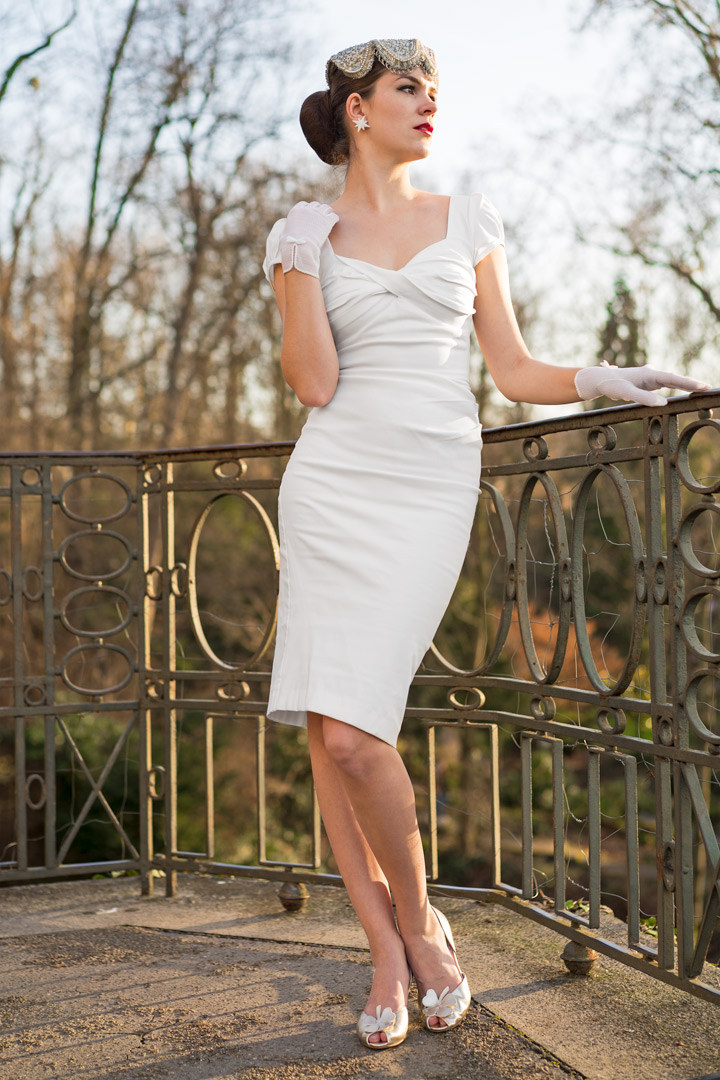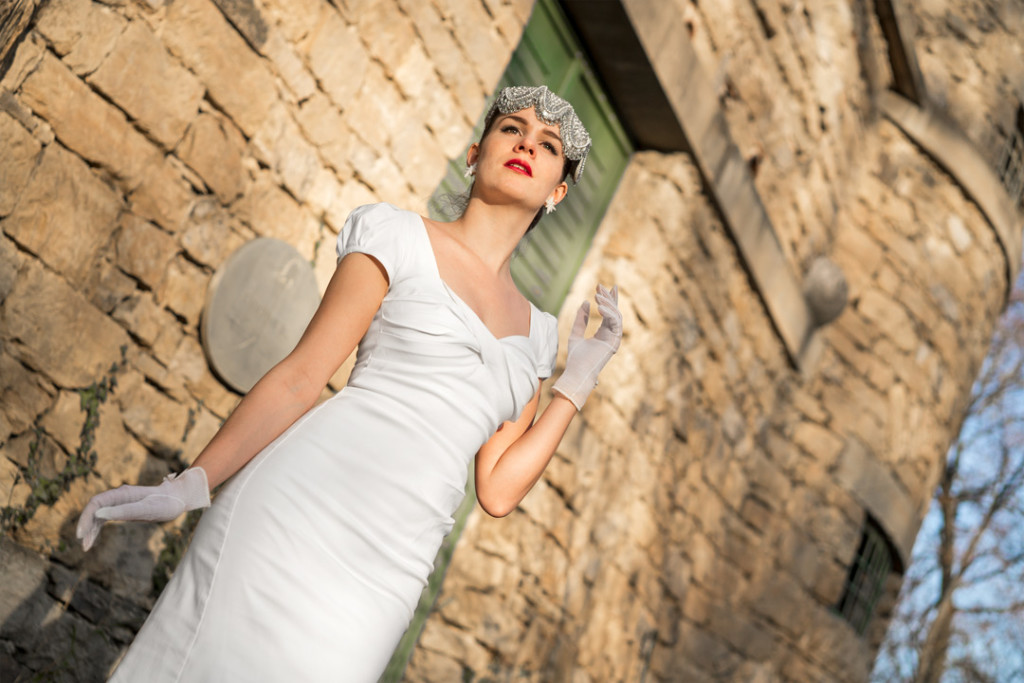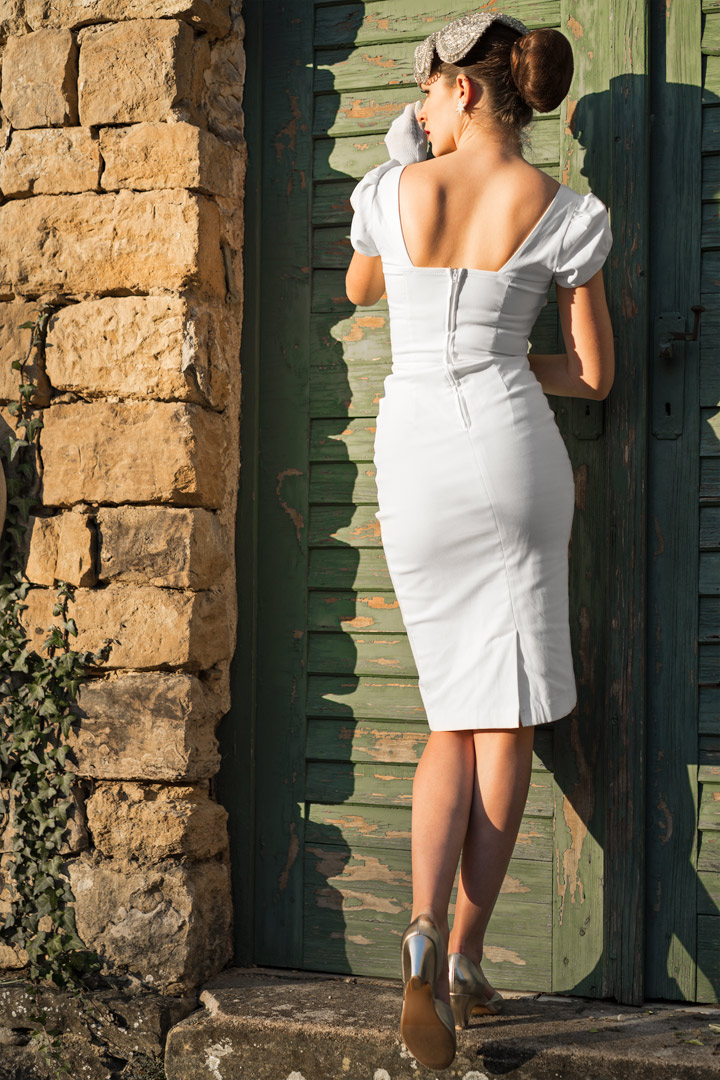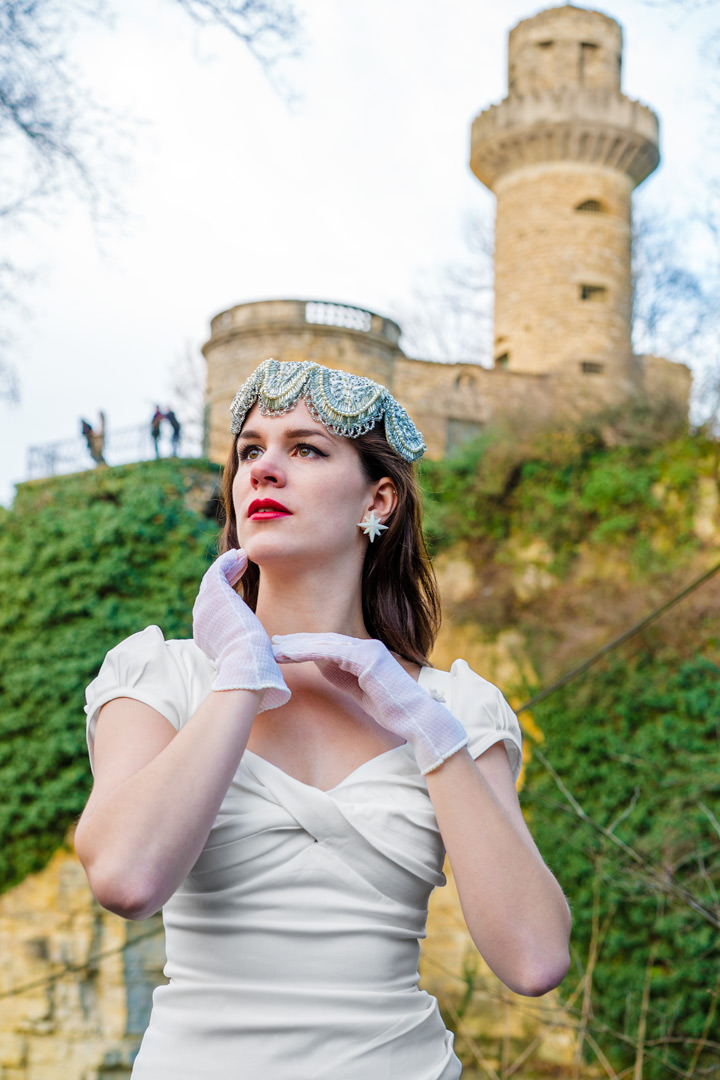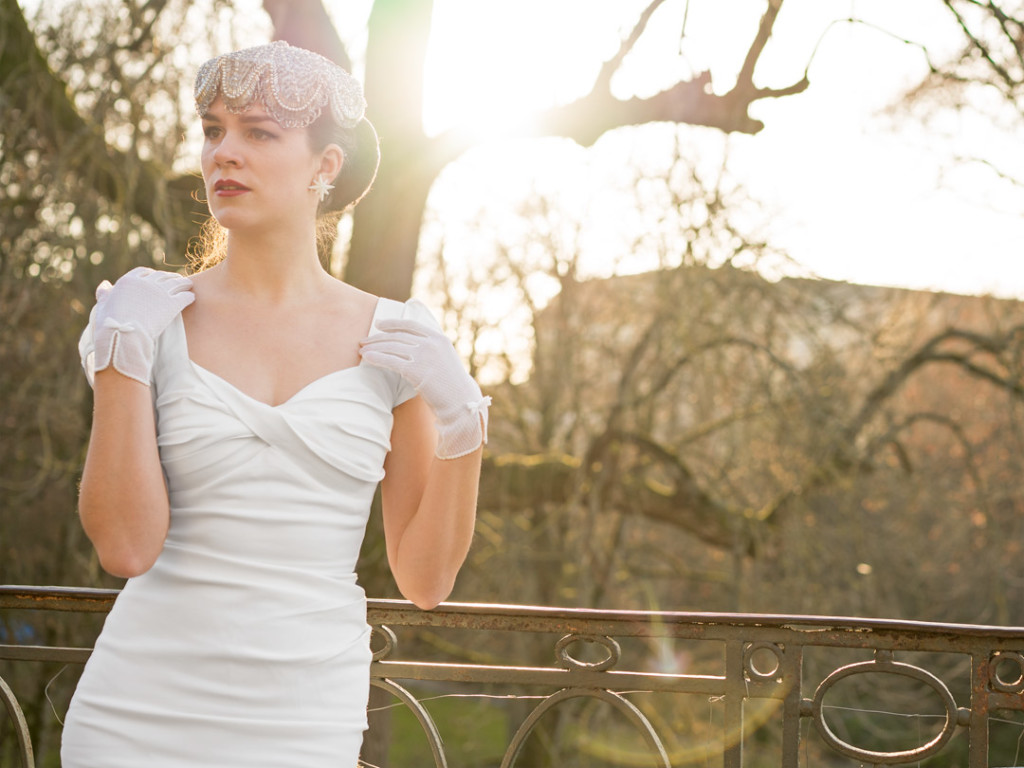 I was wearing:
Dress: Stop Staring!
Hat: Vintage (via Tricia Leonard Vintage)
Shoes: Frollein von Sofa
Earrings: Glitter Paradise
Gloves: Vintage, similar Vintage, similar here