This blog contains affiliate links (marked with *). If you shop products via those links, I may get a small provision which helps me to maintain my blog. Of course the price doesn't change. Items marked with c/o were given to me as free test samples.
A blouson inspired by the 1940s
Do you know those autumn days, when a coat is too warm, but no jacket at all too cold? This is exactly the time for between-seasons jackets. My only problem is that I absolutely dislike those neon-coloured functional jackets you find nowadays. A great alternative are capes, In my opinion. But for a walk in nature, this can look a bit overdressed. Luckily, I finally found a solution: A super cool blouson inspired by the 1940s from the retro brand 18nulleins Lady.
Outfit Details:
Blouson: c/o 18nulleins*
Trousers: The Seamstress of Bloomsbury*
Shoes: Beyond Skin, similar here*
*Affiliate links

---
A blue Blouson inspired by the 1940s from 18nulleins Lady
The blue blouson is made of a cool corduroy fabric, has some subtle but very pretty puffy sleeves and ends just underneath the waist. I especially like the pretty collar as well as the cuffs and waistband, by the way. The blouson is quite thin and therefore perfect for warmer autumn days. You can either team it with an elegant swing skirt, or with cool trousers.
I went for very wide-legged trousers by The Seamstress of Bloomsbury*. Flat shoes as well as a blouse – that's it. I don't need more for a relaxed walk in nature.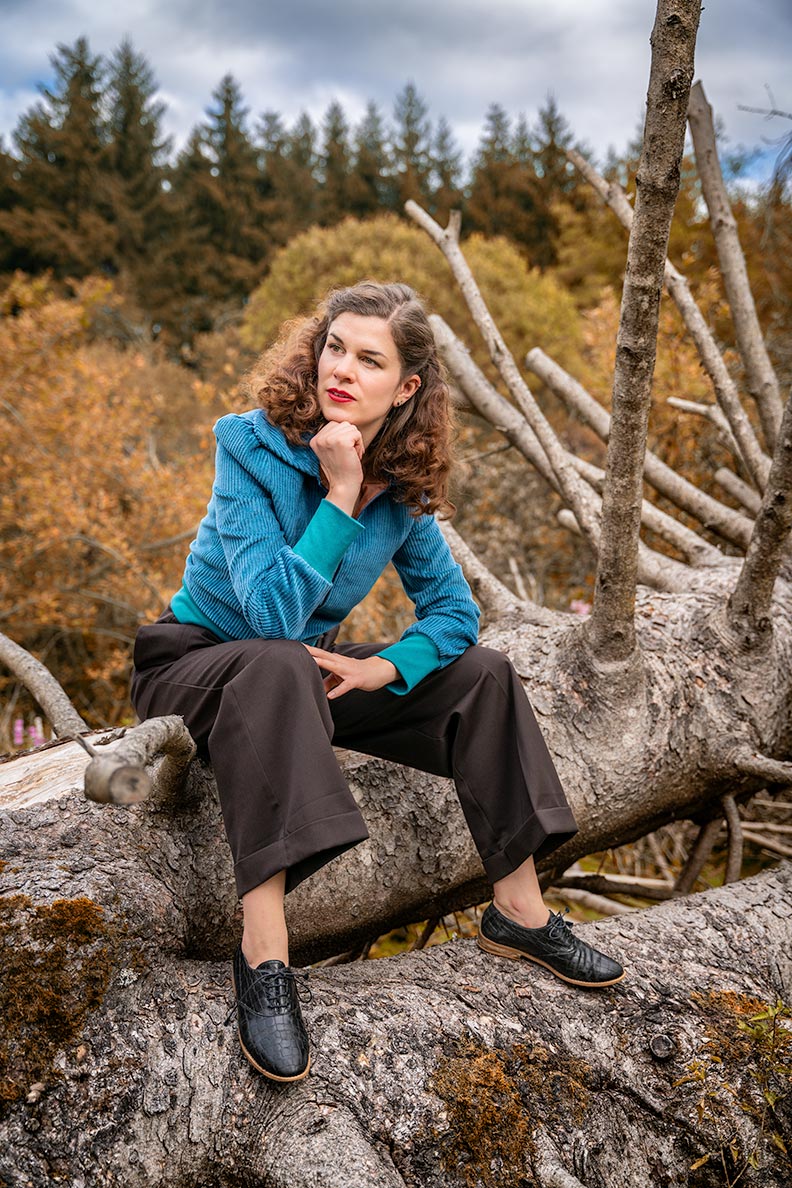 The blouson is perfect for everyday life. I take it with me whenever I am on a trip to the countryside, by the way. But it is also a perfect companion for a walk through the city park. When it gets really cold outside, the jacket will be too cold, though. Then, I rather go for these vintage inspired jackets and coats. What you can do, however, is wearing the blouson underneath a warmer jacket. And at the latest in spring, the blouson will celebrate a comeback. 🙂
The blouson called "Margo" is available at the 18nulleins online shop, as well as at TopVintage*.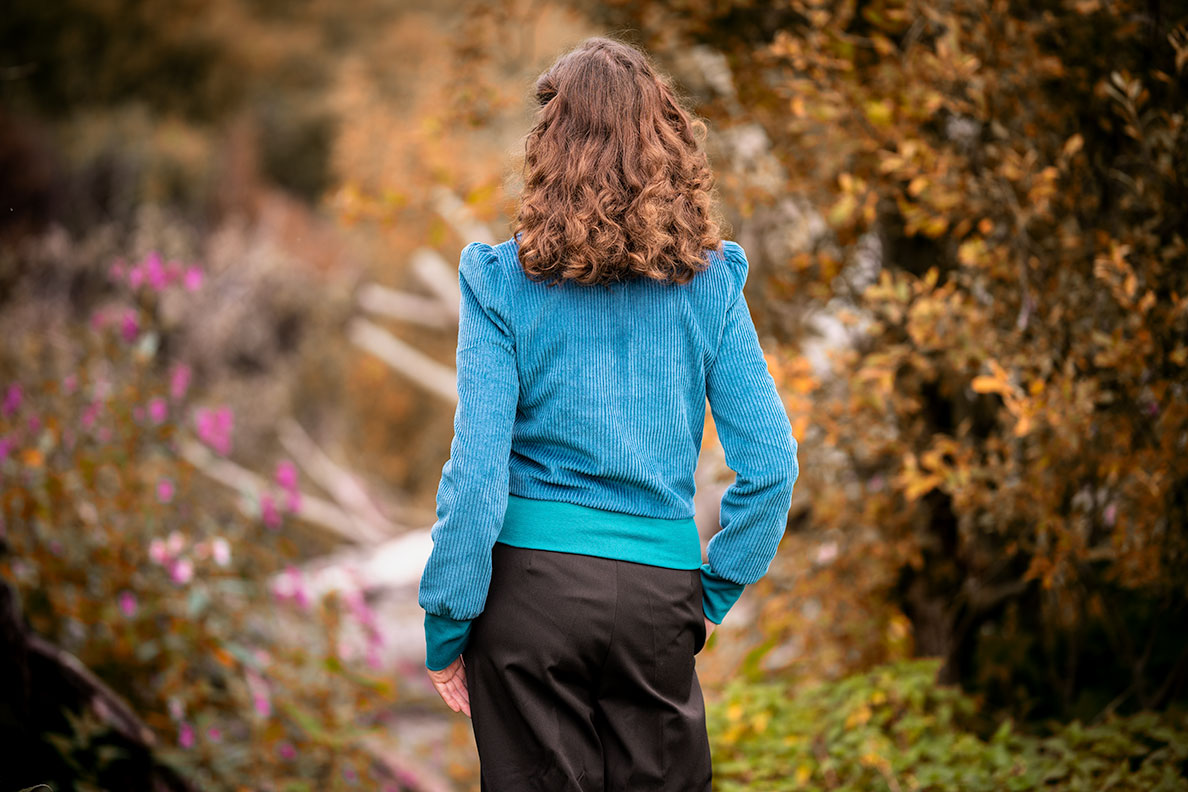 ---