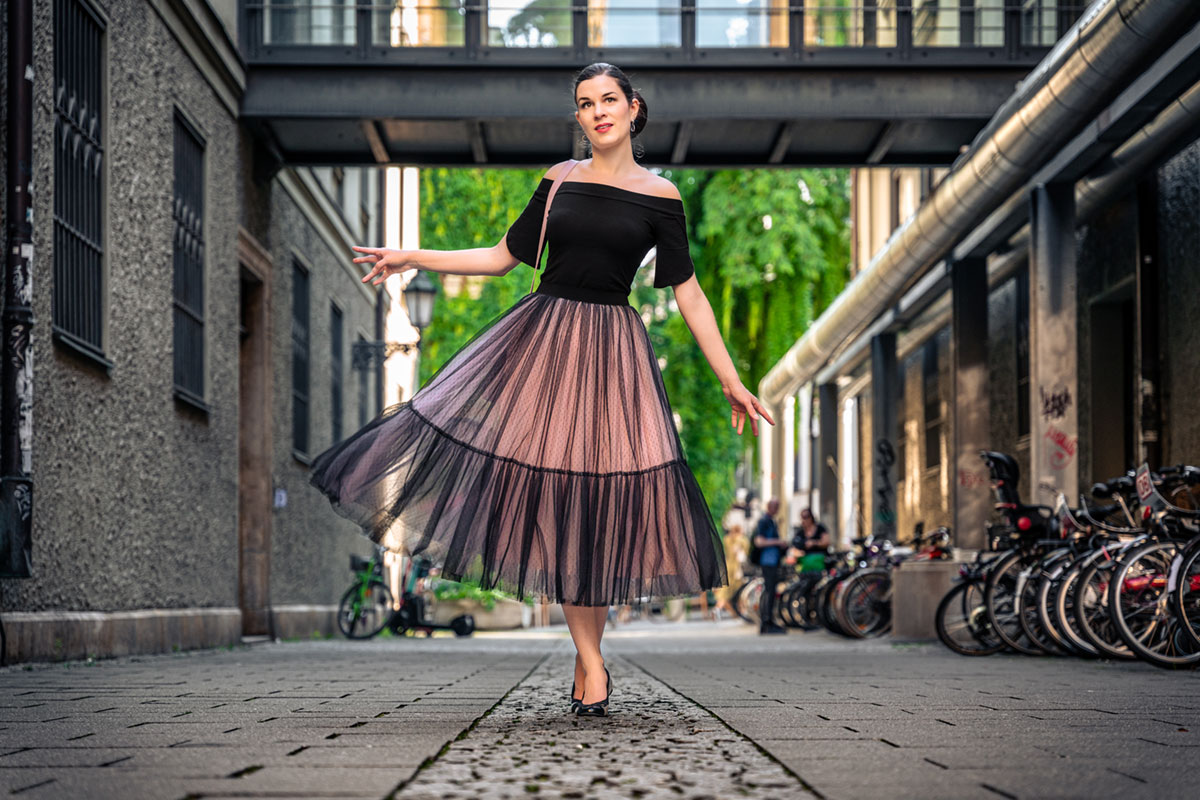 This blogpost contains affiliate links (marked with *). If you shop products via those links, I may get a small provision which helps me to maintain my blog. Of course the price doesn't change for you.
How to style a tulle skirt
When I read that there will be a reboot of the series Sex and the City that will be called And Just Like That, I felt very inspired to finally take out my tulle skirt. If you haven't seen Sex and the City, you might not know what tulle skirts have to do with this series. Well, a short tulle skirt had its big appearance in the intro of the series. But instead of writing more about Sex and the City, I now rather want to talk about tulle skirts, because these are definitely not only a great fashion piece for Sex and the City fans. So in the following, I am going to tell you how to style and wear this kind of skirt.
Outfit Details:
Top: Miss Candyfloss, very similar here*
Tulle skirt: Ginger Jackie, similar here*
Handbag: Furla, very similar here*
Ballet flats: very similar here*
Earrings: similar here*
*Affiliate links

---
How to find the perfect Tulle Skirt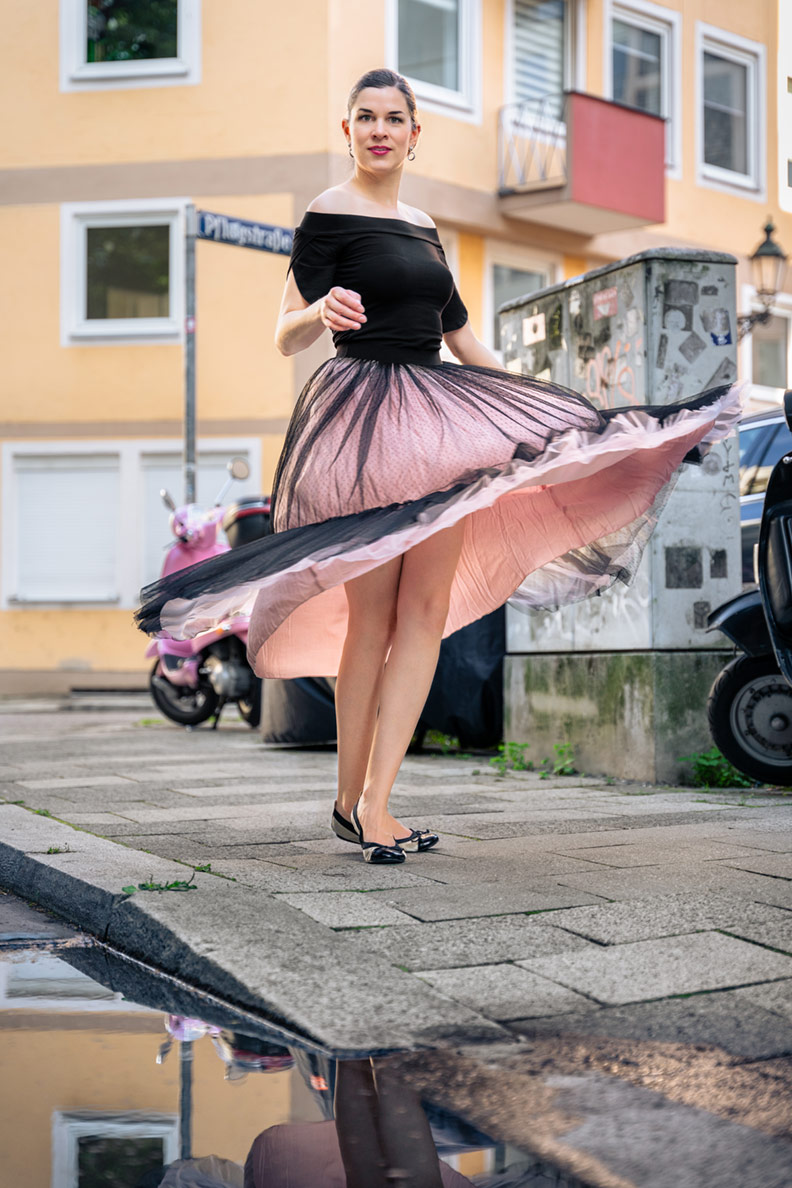 Tulle skirts are available in all different kinds of shapes and colours. No matter if long or short, voluminous or subtle – there is most likely a skirt for almost every taste and occasion. Just make sure the skirt fits you perfectly.
My tulle skirt, by the way, is by Ginger Jackie and a dream come true! The light pink underskirt adds just the right amount of colour and that black tulle on top looks romantic, but not too kitschy – a perfect combination, I think. Furtermore, I really like the midi length.
Designer Tulle Skirts
*Affiliate-Links

More Tulle Skirts
*Affiliate links

---
How to style a Tulle Skirt
Tulle skirts are actually quite easy to style. They don't need a lot of other things to look amazing. Furthermore, you can style the same skirt for everyday life, festive occasions and parties.
These Tops go well with a Tulle Skirt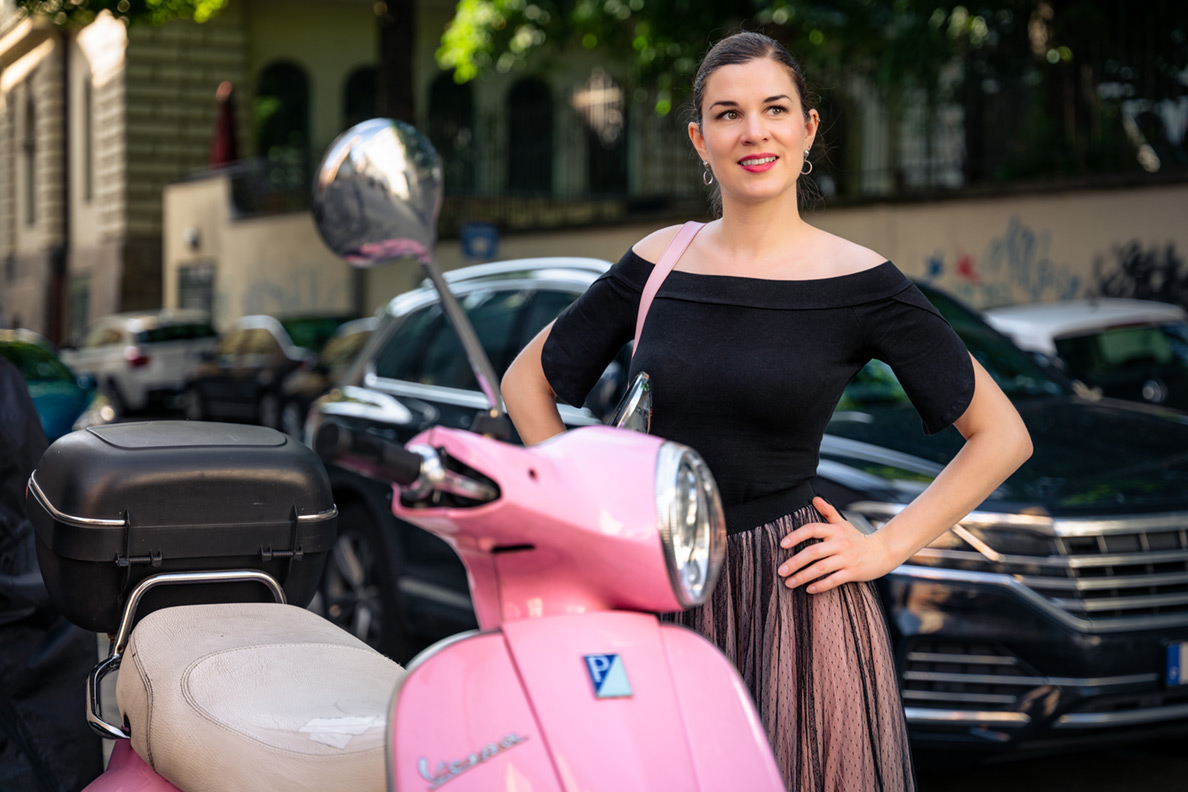 What to wear with a tulle skirt of course depends on the occasion. For everyday life, I like to team the skirt with just a very basic top. You can also wear it with a tee, if you like. Classy tops look more elegant, though.
How to wear a Tulle Skirt in Everyday Life: Subtle Tops
*Affiliate links

As I already mentioned before, tulle skirts are also a great choice for festive occasions or parties. In this case, I like to wear them with a lovely body or corset – believe me, this looks amazing!
Party time: These tops look great with a Tulle Skirt
*Affiliate links

---
How to style a Tulle Skirt: Matching Shoes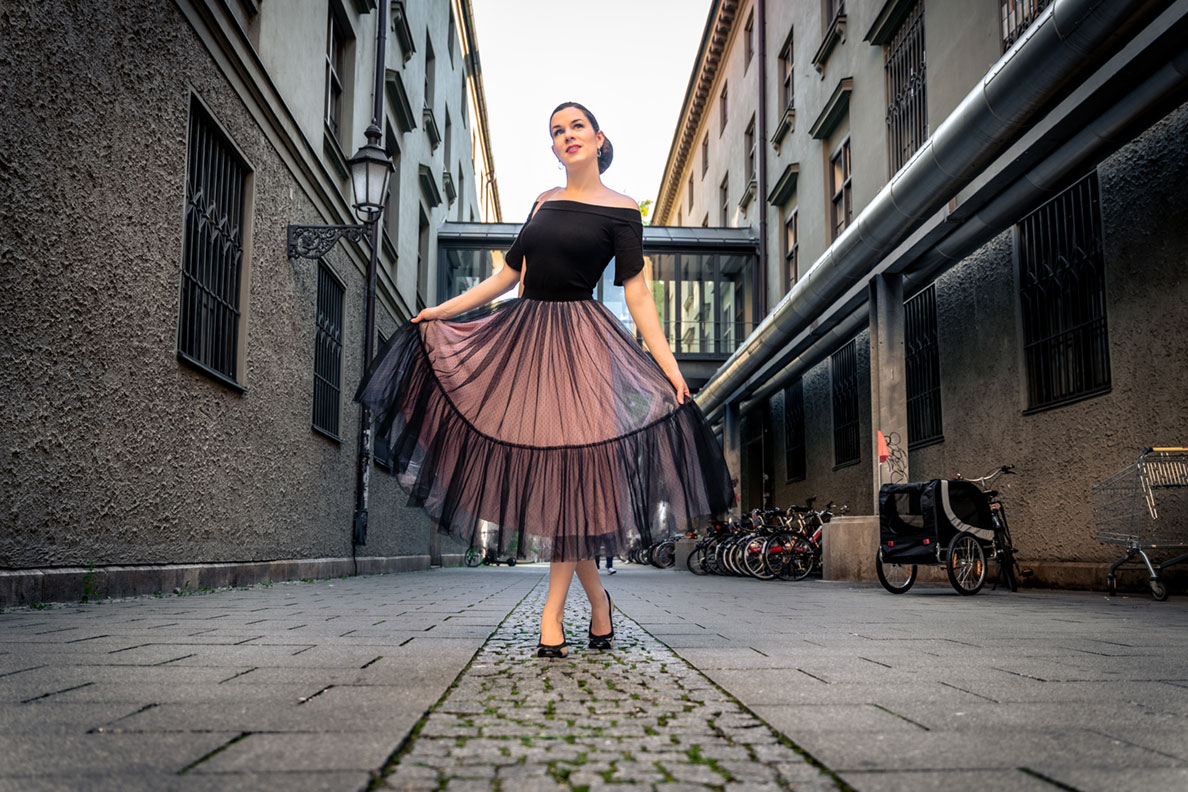 When it comes to shoes, I prefer ballet flats for everyday life and high heels for parties. You can even wear sneakers with your tulle skirt, if you prefer a super cool look. I don't like sneakers, though. So I usually go with pretty ballet flats. 🙂
*Affiliate links

---
How to style a Tulle Skirt: The Accessories
I personally like to let the tulle skirt getting all the attention and wear it only with very few, subtle accessories. A colour-matching handbag, some lovely earrings and maybe a ring – that's enough, in my opinion.
*Affiliate links

---
And now, I would like to know: Do you love tulle skirts as much as I do?