This blog contains affiliate links (marked with *). If you shop products via those links, I may get a small provision which helps me to maintain my blog. Of course the price doesn't change. Items marked with c/o were given to me as free test samples.
Extravagant Sweaters with wide Sleeves
Summer is currently having a break in Germany, and I somehow have the feeling that autumn is already coming. At least the temperatures are already very autumnal. So while I am writing this blogpost, I am drinking a cup of tea and warming up from a walk in the rain. This inspired me to look for some cosy sweaters for late summer and autumn. I currently especially like extravagant sweaters with wide, puffy sleeves. So in the following, I am going to share my favourite ones with you.
PS: I am one of these people who always dip their sleeves into soups or sauces. This is why I prefer sweaters with wide sleeves that also have wristbands – these are definitely more practical for me. 😉
Extravagant Sweaters with wide Sleeves for late Summer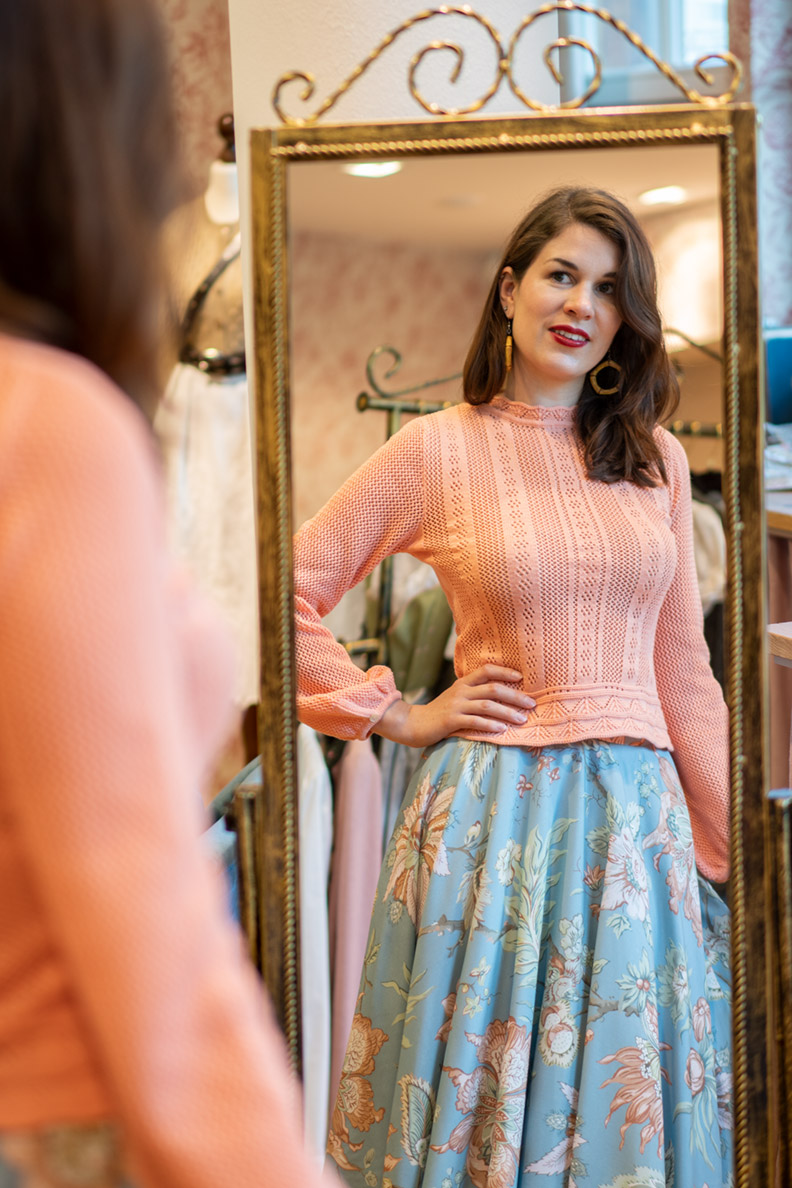 As soon as it gets a bit cooler in late summer, I like to wear thin sweaters with long sleeves. By the way: I like both, colourful and black sweaters. Lena Hoschek offers some very lovely sweaters, currently (see photo). But I also linked some lovely alternatives for you:
*Affiliate links

---
Extravagant Sweaters with puffed Sleeves for Autumn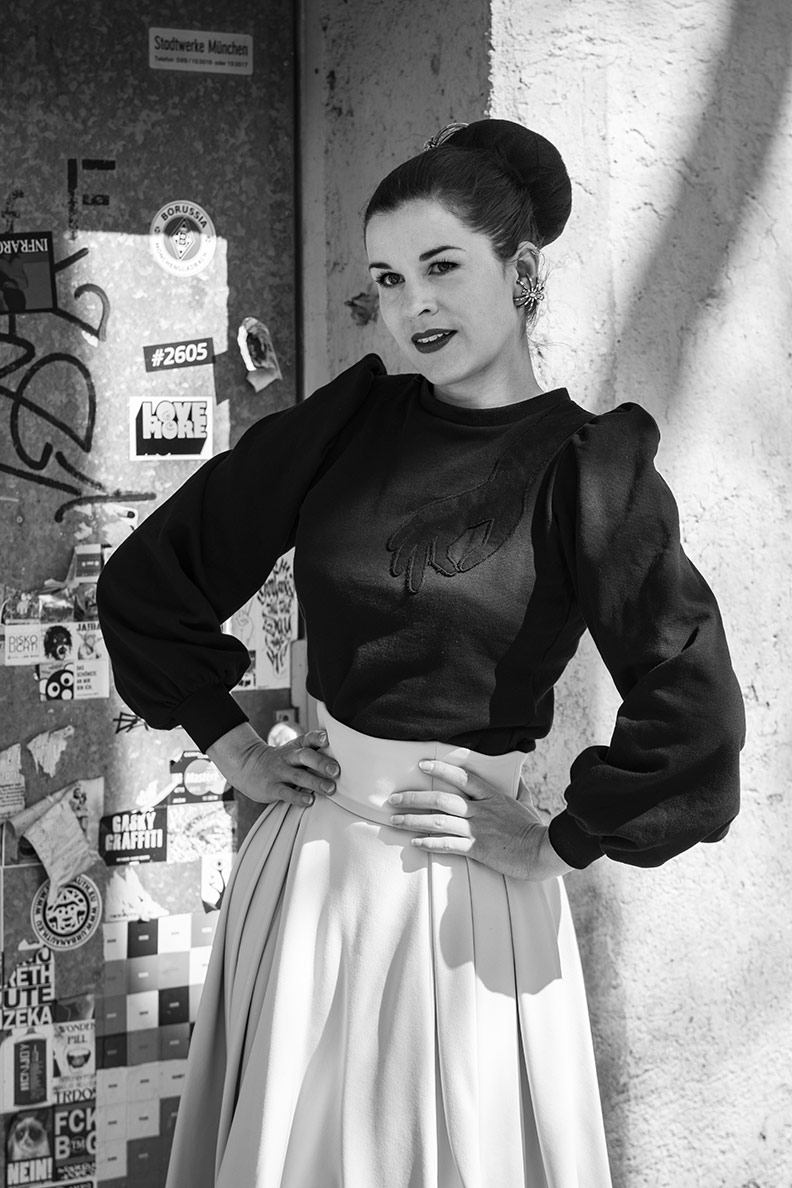 On cold autumn days, I prefer warmer and more cosy sweaters. I usually choose cropped sweaters that end at about the waist, so I can wear them with my beloved skirts. The sweater in the picture is by Lena Hoschek, by the way, and unfortunately no longer available. But I found some similar ones:
*Affiliate links

---
Beautiful Sweaters for Parties and festive Occasions
You can wear sweaters even on parties or festive occasions. Just make sure to choose a delicate one with some lovely details. That about sheer sleeves, for example?
*Affiliate links

---
What to wear with extravagant Sweaters
You can wear your extravagant sweaters with both, skirts and trousers. As I already mentioned, I recommend to choose cropped sweaters if you want to wear them with skirts or high-waist trousers. If you want to wear it with fitted or flared skirts, wide or slim trousers simply depends on your own taste.
*Affiliate links

---