After we couldn't go on vacation last year, I am very happy we made it to Croatia this year. We are living (as every year) in the house of my boyfriend's parents. We have a natural garden with some wild tortoises, are enjoying the sund and spend most of our time at the terrace – far away from crowed places.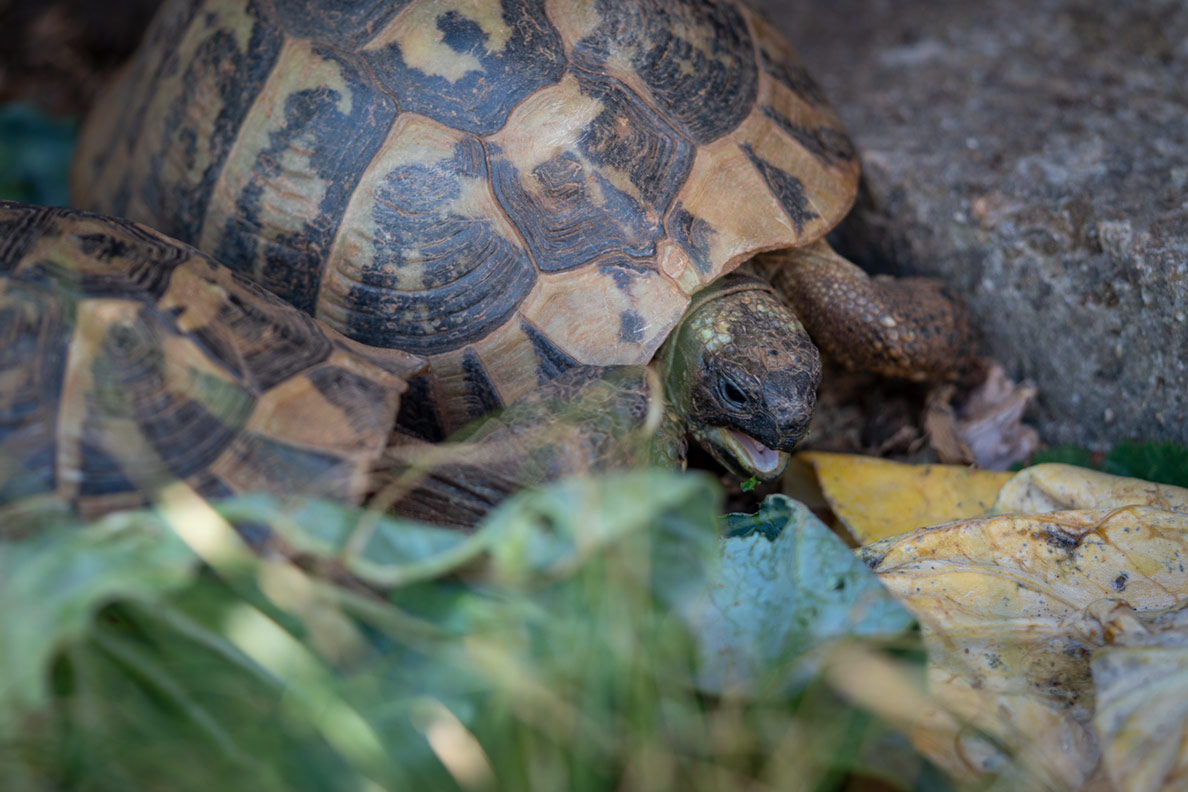 Furthermore, I am in the garden most of the time, trying to photograph the tortoises. They may be a bit surprised at their weird guest, always squeaking whenever she sees a baby tortoise, but all in all, they don't really care. 😉
If you want to follow my vacation activities, make sure to follow me on Instagram. I will also try to not only feed the tortoises, but also my blog. And I will share my daily looks with you. But now, I have to go back to the garden to fill up the water bowl for the tortoises.
And you can look at the first photos of the lovely tortoises. Aren't they just super cute?
PS: As I already mentioned, theses are wild tortoises. They can go whenever they want. But we built them some hiding places, give them water and sometimes some lettuce. So they seem to like it here. 🙂