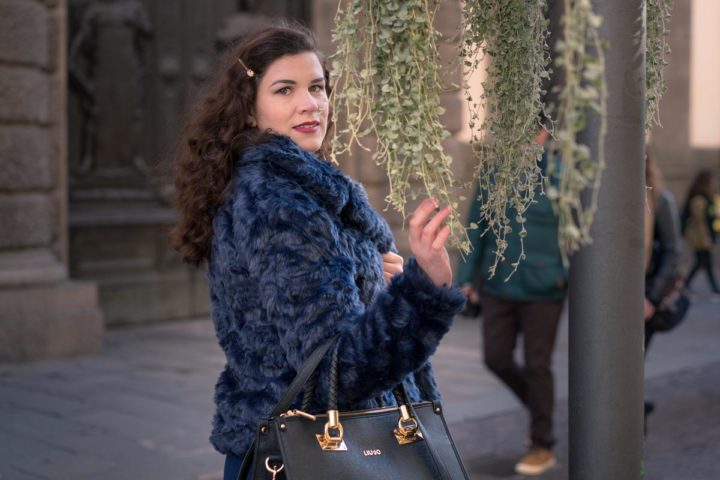 I'm  actually not a big fan of outlets. I mean, of course I like bargains as much as everyone else. The problem with outlets, however, is that the clothes I like are still ways too expensive. The other stuff is at the outlet for obvious reasons: the patterns is really ugly, the cut not flattering, or the clothes are simply not beautiful. Lately, I was at an outlet and at the beginning the only things I found were a pair of gloves and tights. Then, hidden in a corner I saw a blue fake-fur jacket which I only tried on for fun. The look in the mirror was a real surprise: My outfit looked pretty cool. Although the blue jacket is three sizes bigger than I usually wear, the fit is still great and I really like the volume.
The best way to wear voluminous garments like this is to team them with tight pants, pencil dresses or skirts. As the fake-fur keeps me so warm, this is the perfect jacket for late autumn and winter days. Not long ago, I wore this masterpiece of a coat in combination with a blue Stop Staring! dress in Padua, you will find more photos here.
With the right styling, the jacket looks very authentic and goes so well with the vintage look, I think. But of course it also possible to style it modern.
If there is one thing I've learned from my latest outlet shopping, it's definitely that you shouldn't judge the fit or apperance of a piece hanging on a hanger. It's always very important to try things on, instead I wouldn't own this gorgeous winter jacket.
---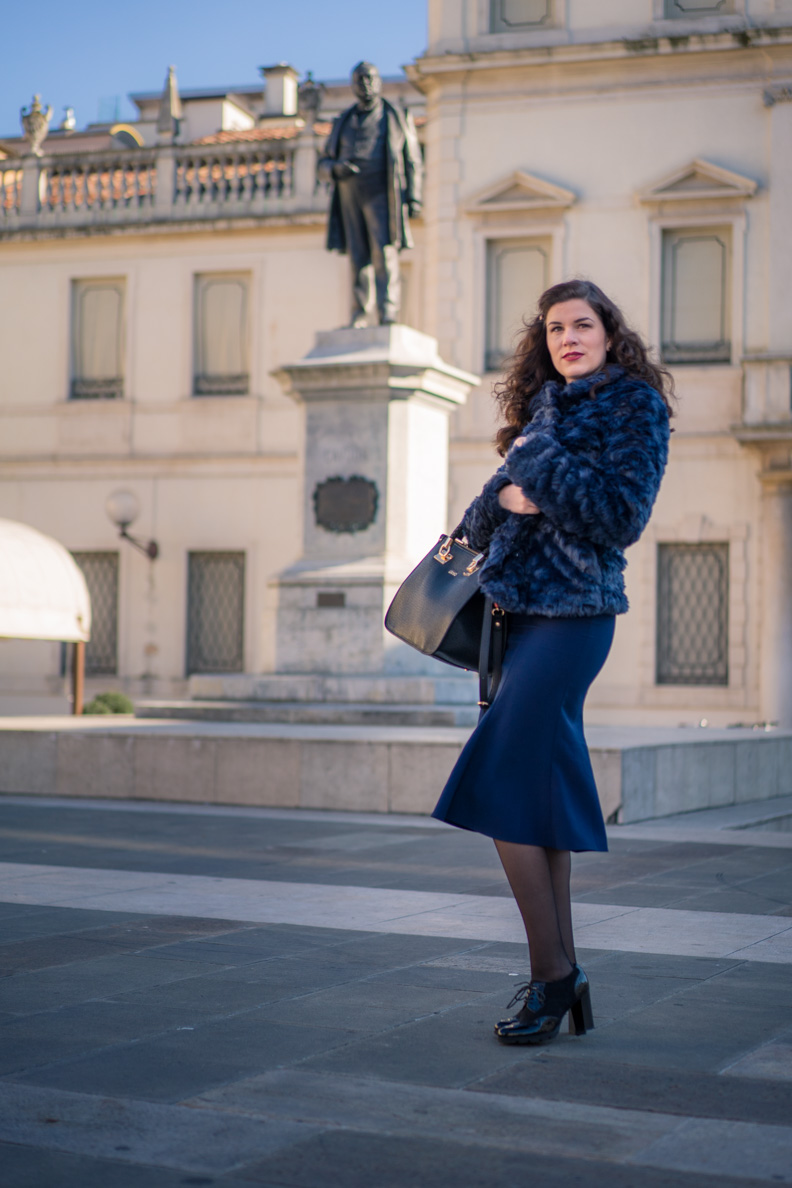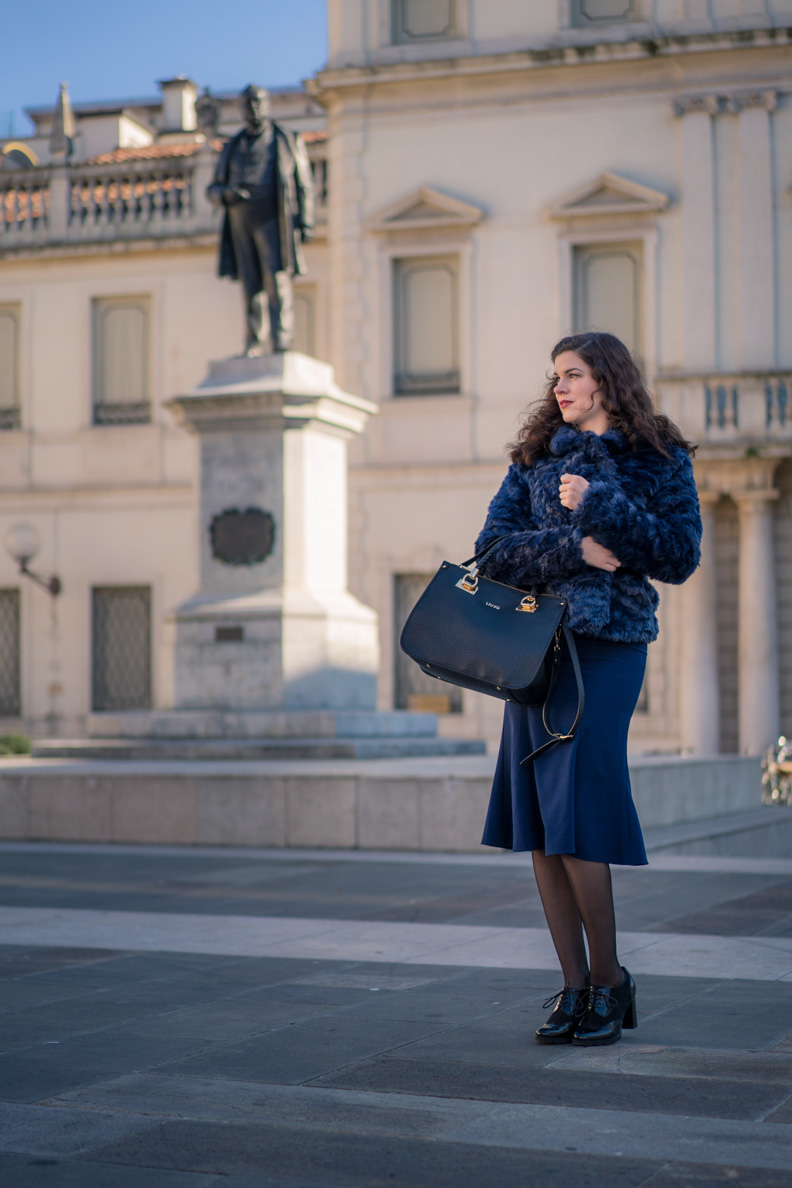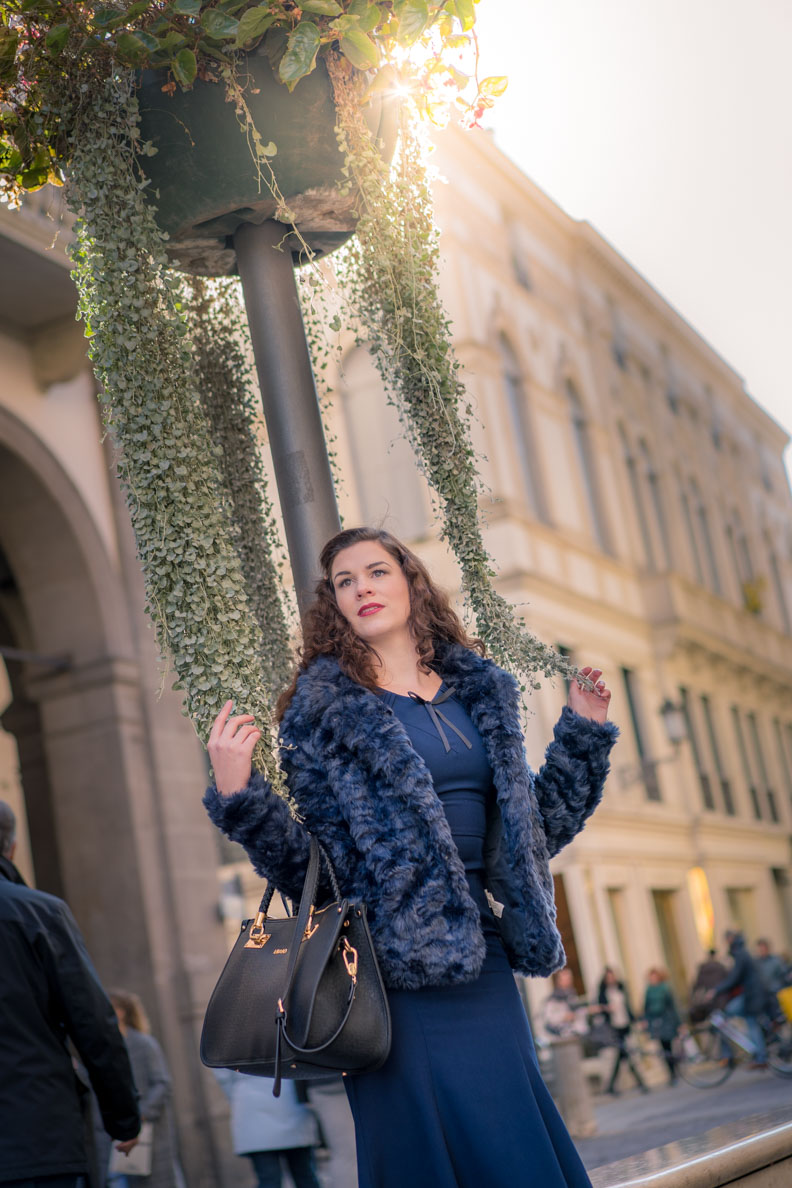 ---
Vintage Outfit Details:
Jacket: similar here
Dress: c/o Stop Staring! via Revival Retro
Tights: Chantal Thomass
Shoes: Deichmann
Handbag: Liu Jo